Archive 6 - 2012
Previous Posts that appeared on the front page of cinemagraphe.com
---
Roger Ebert has died, age 70, from cancer
The only film critic to (yet) win a Pulitzer Prize, Ebert was a movie critic for the Chicago Sun-Times for 46 years, was famous for his TV show with fellow critic Gene Siskel ("Sneak Previews"), and bridged the trend from print film criticism to his own digital mini-kingdom within the online Chicago Sun Times newspaper domain.
Read More: This item has moved to this page.
---
The Shop Around the Corner
"Film that makes you happy inside," 1940 directed by Ernst Lubitsch. Read Review.
---
The Byrd Theater, Richmond VA
The Byrd Theater in Richmond Virginia is a restored 1928 movie theater. See the building. and the Chandelier.
---
Trouble in Paradise (1932)
Review of the Ernst Lubitsch romantic-comedy film about what happens when a 'mark' threatens the happy relationship between two professional thieves. Starring Kay Francis, Miriam Hopkins and Herbert Marshall. Read the review.
---
Anna May Wong
Born Wong Liu Tsong on January 3, 1905, in Los Angeles, California, an interest in movies became a career that spanned silent film up to 1961. Read more Anna May Wong.
---
Review: Werewolf of London (1935)
Valerie Hobson plays another wife to a madman (she performs the same task in Bride of Frankenstein, also 1935). Hull performs the hairy requirements of his lead role with style, but both he and Hobson are handicapped by a lumbering script. Warner Oland is also on hand as an affective competing wolfman who accepts and hates his condition, something Hull is fighting to get his mind around (without success).
Read More Werewolf of London 1935.
---

---

---
Original Page 2012 | Updated Feb 2014
---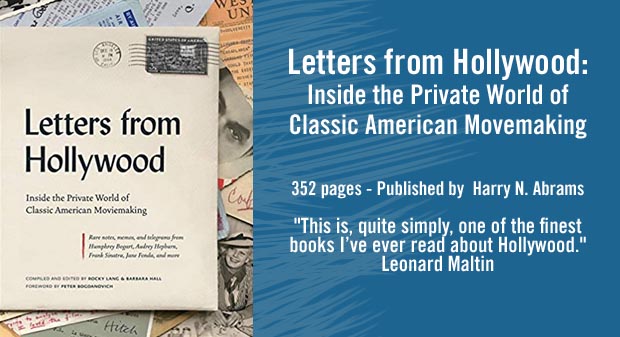 Letters from Hollywood: Inside the Private World of Classic American Movemaking
352 pages - Published by Harry N. Abrams
"This is, quite simply, one of the finest books I've ever read about Hollywood." Leonard Maltin
Reproduces in full color scores of entertaining and insightful pieces of correspondence from some of the most notable and talented film industry names of all time—from the silent era to the golden age, and up through the pre-email days of the 1970s. Annotated by the authors to provide backstories and further context. Greta Garbo, Alfred Hitchcock, Humphrey Bogart, Frank Sinatra, Katharine Hepburn, Marlon Brando, Elia Kazan, Cary Grant, Francis Ford Coppola, Tom Hanks, and Jane Fonda.
Letters from Hollywood: Inside the Private World of Classic American Movemaking
---
What's Recent
---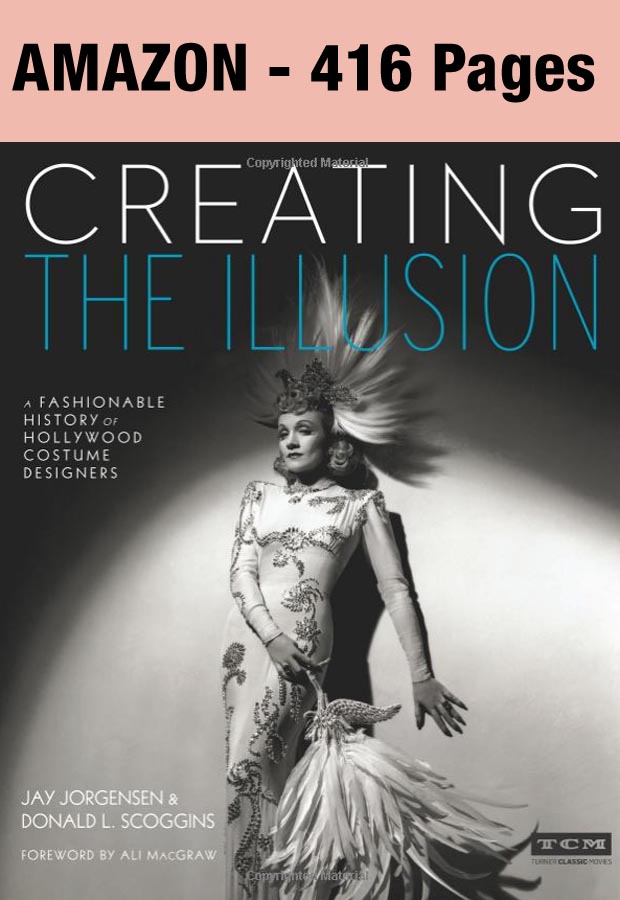 Creating the Illusion: A Fashionable History of Hollywood Costume Designers (Turner Classic Movies) - Amazon
---