Kay Francis 1905-1968
Born January 13, 1905 Oklahoma City, Oklahoma - Died August 26, 1968 in NYC
Katherine Francis (aka "Katherine Edwina Gibbs") last film was a Monogram effort titled Wife Wanted (1946). After that it was retirement, and not just from films - she also ended her fifth and final marriage in 1946. She worked in theatre productions until 1955 and a little bit of early TV programming, but mainly she stayed out of action and became more reclusive until her death in 1968. The events in her life fill out at least four book biographies (mainly built on her private diaries - list at bottom of this page. A paradoxical nature of diaries is that they don't tell you much).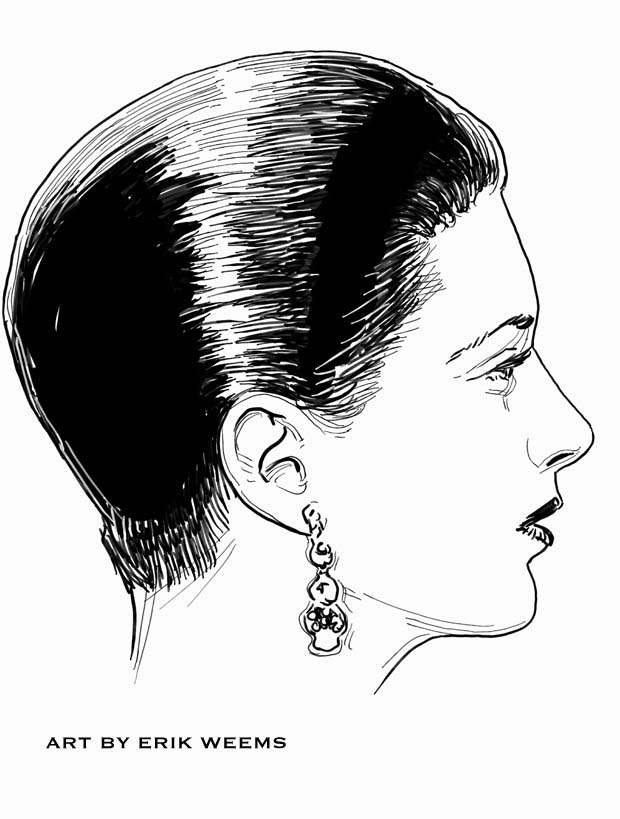 Kay Francis
Kay Francis is an archetype of the early sound stars: huge box office popularity through the early 1930s, then moving into supporting roles (e.g., It's A Date, the 1940 film with child star Deanna Durbin in the lead) and starring in minor films (Little Men, 1940, playing the adult Jo March) when the decade was over.
With classic film sources running many of her better movies regularly (a good example being the Ernst Lubitsch 1932 Trouble in Paradise) Francis' "star" status has gone through a major renaissance in the 21st century. A newfound audience and fan base came out of nowhere after she had been virtually invisible for decades in the world of classic movies (as one who relentlessly watched out for any film made in the 1930s showing up on late night TV, I can't remember a single instance of a Kay Francis film appearing in the midnight to morning programming of Washington DC area broadcast channels in the 70s and 1980s).
But what happened to Francis' is like what happened to other "forgotten" stars, the original AMC and then the TCM movie channels resurrected whole careers of past stars for perusal, and Francis seems to have moved back into the pantheon of Hollywood's golden age greats.
"Weepers"
It is easy (and probably accurate) to categorize a lot of Kay Francis' films as "weepers" or soap operas. Despite the often threadbare mechanics of plot and writing, though, Francis' acting style has an advantage of incorporating ambiguities, this often based on the plain technique of staring into space and registering nothing, which in her case implies she is thinking, and not reacting. What is a common enough human action is not particularly utilized on movie screens, and this benefits Francis who had an unusual face that was styled early on to be like that of a typical dark-haired Hollywood femme fatale, but with her it instead makes her seem like a creature of intelligence. This combination lets her supercede the limitations of the story, somehow, creating a temporary sense there's more happening in a film than there really is, mainly because it seems like part of the story is happening inside of her head.
Another unique part of Francis' acting style is simply coincidental. So many of her films were made one after another at the Warner Bros film factory that when watching a festival of her lessor known 30s movies, it seems like she walks out of one melodrama right into another playing the same character, unchanged, though surrounded by a whole new cast and a new set of problems, a female Sysyphus about to roll her boulder back up the mountain of pain.
Francis' unchangeableness was especially true in the physical sense because the films came out at such a high rate of speed she really wasn't aging from one to another - in 1930 she had 9 films, in 1931 there were 8, in 1932 she had 7, and then it began to even out to 5 or so a year. Typically, we are able to recognize the aging of a movie star from their movies produced over time, but at this rate of speed it isn't possible, it is more akin to watching a TV show with it's cast physically frozen no matter how much "story time" is covered in the episodes. With this frequency of films from Kay Francis' ouvre, an overlapping quality is achieved, maintaining a dramatic consistency that builds despite that the film stories are not related except through one important element: the star, who is always our heroine, Kay Francis.
Crisis in clothing
In these early 30's films Kay Francis is continually going through a new ordeal or crisis but triumphing with the same even-tempered fortitude, despite her different name and wardrobe. It is as if the clothing she wore was a psychological armor, and if what the movie historians say is true, the outfits were a main draw for her female audience:
"When one thinks of Hollywood and fashion and glamour, there is one star of the woman's film who stands out beyond any other as representative of those concepts. It is Kay Francis, who became a star only because of the woman's film genre. Her career is absolute proof of the importance of clothes, makeup and jewelry both on and off the screen. (Page 131, A Woman's View, How Hollywood Spoke to Women 1930-1960, by Jeanine Basinger. Wesleyan University Press, 1993. Amazon link: A Woman's View: How Hollywood Spoke to Women, 1930–1960)
Considering the economic collapse of American finances during the depression era when the bulk of Francis' movies were released, her roles as an undefeatable female force suited her times, but it is more than that which makes at least some aspects of her stardom decipherable. (And trying to figure out her stardom is a bit of a chore, the number of film books which flatly state Kay Francis possesses no acting talent are plentiful, an attitude not shared by me, but I can appreciate the problem of analysis.)
The outfits represented not just the glamour of a given Kay Francis character (however much it might seem unreal within the confines of the story) but this aspect personified the shopping aspirations of the female audience, besides also the relative personal freedom Francis' characters enjoyed in her films. Francis' character wardrobe would be beyond the reach for anyone who was not wealthy, royalty or a Hollywood star, but many of her outfits were representative of the styles which in fact could be purchased in a cheaper manufactured version. This meant that not only was a Kay Francis movie a melodrama about the life of a woman character and her choices, but it was also a fashion show, visually presented in a way no magazine layout or advertisement could compete with (in actual fact, Kay Francis movies often were matched with magazine articles featuring the film's wardrobe for reader's inspection, and since so many women were their own seamstresses in the depression era, a template for imitation).
---
Cover subject of the TCM September 2008 Now Playing Guide
Fading star
For a look at the idea that Kay Francis' had faded toward the end of her 30's career, consider this quote from the Kay Francis bio page at Hollywood Legends:
"In a review published on March 4, 1939 in Motion Picture Herald for Kay's 1938 disaster, Secrets of an Actress, one critic noted, "There is absolutely no excuse for releasing such a picture as this one proved to be. If [Warner Brothers] wants to kill off Kay Francis, they are doing a swell job of it." Her treatment at the studio became so harsh she was eventually getting sympathy from James Cagney and Bette Davis, who petitioned to get Jack Warner to stop his cruel, vindictive actions."
After her Warner's contract ran out in 1942, Francis did a handful of movies, but she spent her real energy doing USO tours to entertain allied soldiers throughout Europe and North Africa. Touring with actress Carole Landis, who wrote a book about their adventures Four Jills in A Jeep, the book became a movie with Kay in the lead in 1944.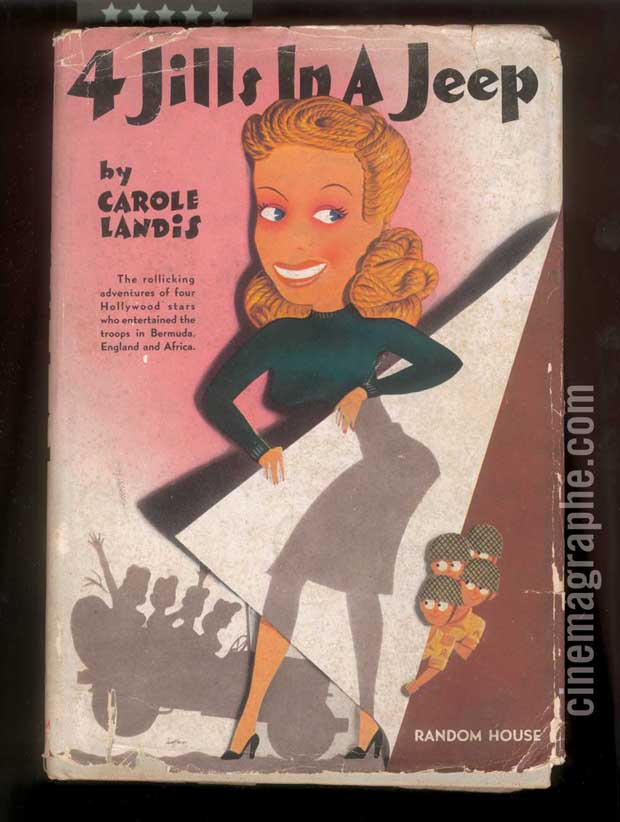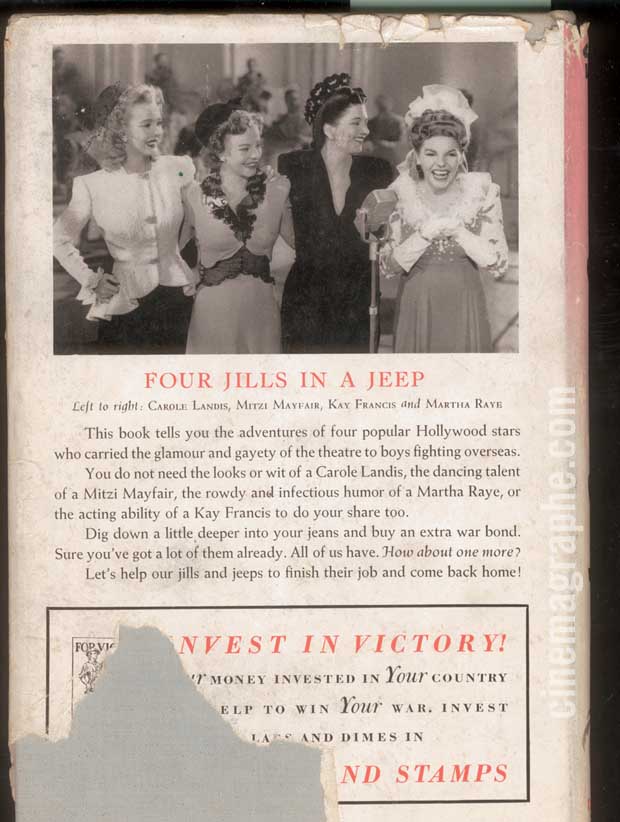 After this Kay starred in and produced three low-budget films at Monogram (Divorce - 1945, Allotment Wives - 1945, and Wife Wanted - 1946), a "Poverty Row" studio. And with that she was done with Hollywood productions.
Francis' life after her film career seems to have been fairly sedate, considering the frantic pace of her existence up until then: as a child her mother apparently worked in show business and as a sometimes prostitute; a young Kay Francis broke into theatre work but had already commenced on a lifelong love-affair with alcohol (which she apparently gave in to completely when she was diagnosed with cancer in 1966, two years before her death.) At her death, her will endowed The Seeing Eye, a charity which trains and provides seeing-eye dogs for the blind, with $1 million USD to maintain its work.
---
A note on "pre-code" Kay Francis
Part of Francis' vogue for a modern viewer is because of pre-code Hollywood. "Pre-code" has gone through a major re-evaluation with the availability of so many films from the early 1930s becoming shown again after being archived into oblivion because their stories or situations didn't fit the times.
The original audience of these films has almost entirely disappeared. Fans of "old movies" were not born yet in order to have a personal memory of those years and movies, to possess a real knowledge of the culture of that era. Instead these films are brought to us on bluray disks, or by television, or described in books, or clips on the internet where sometimes whole films in ragged prints with missing scenes and jumpy screens, are shown. Very few are ever shown now in the arena for which these films were originally made for: being seen in a movie theater (Kay's Trouble in Paradise is an exception).
An interesting result of pre-code being brought back out in the 21st century is that the movie stars that rose to prominence originally in those earlier years of the motion picture rise right back into importance when their movies are sifted through by modern viewers. (Marie Dressler, Thelma Todd, and many others gain fans from across the decades when their films are shown again, a phenomenon we usually only associate with the more obvious names that never went through a 'dark period' like Cary Grant, Carole Lombard, etc.)
The giant libraries of old movies that are available for broadcast and are on digital outlets today seems to have replayed the evolution of Hollywood's "golden age" all over again, except on a smaller scale and on the smaller screens of TV sets. And when that happens, whatever made Kay Francis stand out to depression era America, if there is an aspect that the film historians haven't measured or identified yet (almost certainly the case with cultural evaluations), has made her stand out all over again to a 21st century audience.
---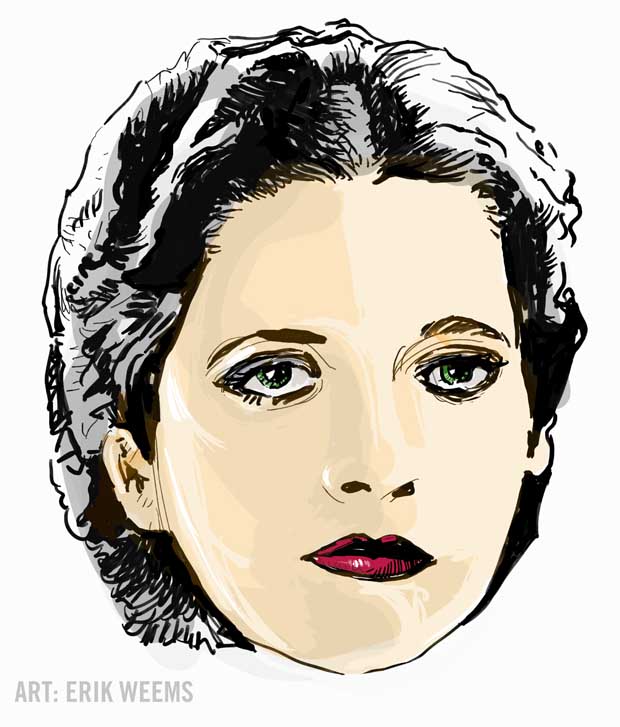 ---
Four Key Kay Francis' Films
One Way Passage - Trouble In Paradise - In Name Only - Confession
One of her best movies, and a film that pushed her popularity to new levels, is the William Powell co-starring One Way Passage from Warners in 1932.
She has a strange terminal illness, and he is scheduled for execution with a death sentence in the states, and they meet aboard a cruise ship on its way across the Pacific.
Some light comedy is tossed in by Aline MacMahon and Frank McHugh as two con-artists working the cruise ship lines, and Warren Hymer as a stoic brick-house police sergeant determined to get felon Powell back to San Francisco. But these side-stories are just backdrop for the story of the two principals living on borrowed time.
One Way Passage was made in the heart of the American Depression, with the two stars doomed from the outset. The resulting romance is made epic when Powell's character deliberately blows his chances for escape so that he can care for the rapidly expiring Francis.
Kay plays doomed love well, and Powell is his usual dapper, snappy self, cheerily heading toward the electric chair because it's what a gentleman crook does in these circumstances.
Probably Francis' best film is the Lubitsch Trouble in Paradise (also 1932) where she is the extravagant owner of a French perfume company, and Herbert Marshall is the master-thief that worms his way carefully into her mansion posing as a consummate personal secretary and financial advisor.
Miriam Hopkins is on hand as the nominal lead female, playing a pickpocket who pretends to be a countess and then a secretary, trying to keep an eye on Herbert, who is secretly her husband and partner in crime.
The usual Lubitsch complications arrive in the form of love and desire, with his peculiar style of comedy and an array of dialogue that is unique to his films. Francis' character seems malleable, but is hardly gullible, and though Miriam Hopkins shares star billing, this film is clearly featuring Kay Francis.
A better known film is the Cary Grant-Carole Lombard "soaper" In Name Only (1939). Kay supposedly got this job against the wishes of the powers that be because of Carole Lombard's insistence.
Francis portrays the man-destroying Maida Walker, wife to Grant's character, a well-meaning fellow trapped into a loveless situation that is controlled and twisted by Francis' determination to get at the considerable wealth of his family.
Kay doesn't have a lot to do in this film except to exude false honesty and to be the target of the hatred of Cary Grant fans, and she pulls that off effortlessly.
Confession is the most unusual film of this set of four Kay Francis movies. She plays a classic martyred mother in an expertly made adaptation of the German film Mazurka. Kay doesn't even appear for the first 25 minutes, but once she does, she is the center of the tale that is unwound carefully through court-room flashback sequences that covers the story and recovers it until the sense of who is good (Kay) and who is bad (Basil Rathbone) is clear. her restrained performance is quite a change from most of her other films, and shows what Warners Bros was capable of doing with their highest-paid star in a quality production when they weren't at war with her.
---
More Kay Francis
---
---
This page Footnotes:
* According to the IMDB record, Kay Francis also did a couple of early TV appearances in 1951 for the Lux Video Theatre and Prudential Family Playhouse programs.
** The books are:
(1) Kay Francis: I Can't Wait to be Forgotten - Her Life on Film and Stage by Scott O'Brien and Robert Osborne (Paperback - Sep 20, 2007); AMAZON Kay Francis: I Can't Wait to be Forgotten: Her Life on Film and Stage
(2) Kay Francis: A Passionate Life and Career by Lynn Kear and John Rossman (Paperback - Jan 11, 2006);
(3) The Complete Kay Francis Career Record: All Film, Stage, Radio and Television Appearances by Lynn Kear, John Rossman, and James Robert Parish ;
(4) Kay Francis: I Can't Wait to Be Forgotten by Scott O'brien (Paperback - Jan 1, 2006) AMAZON Kay Francis: A Passionate Life and Career
---
Robert Osborne's "mini bio" from the September 2008 TCM Now Playing has it this way:
"For several years (1933-1937) she was also the undisputed queen of Warner Bros. studio, the one name among company's female contingent which was a guaranteed draw at the box office, a position she enjoyed until the Massachusetts girl named Davis began sitting on the throne at that studio in 1938. But unlike Bette D., who fought for strong dramatic roles and recognition as an actress, Kay was famous for looking gorgeous and elegant while riddled with angst."
---
Original page Summer 2008 | Updated October 2018
---
What's Recent
---
Amazon: Harlow in Hollywood: The Blonde Bombshell in the Glamour Capital, 1928-1937
---

Best. Movie. Year. Ever.
How 1999 Blew Up the Big Screen - Fight Club. The Matrix. Office Space. Election. The Blair Witch Project. The Sixth Sense. Being John Malkovich. Star Wars: The Phantom Menace. American Beauty. The Virgin Suicides. Boys Don't Cry. The Best Man. Three Kings. Magnolia. - 416 pages - AMAZON 2019