CINEMAGRAPHE
LAST UPDATE December 4, 2019
Reviews of Classic Film, with artwork and news
---
The Bishop Misbehaves - 1935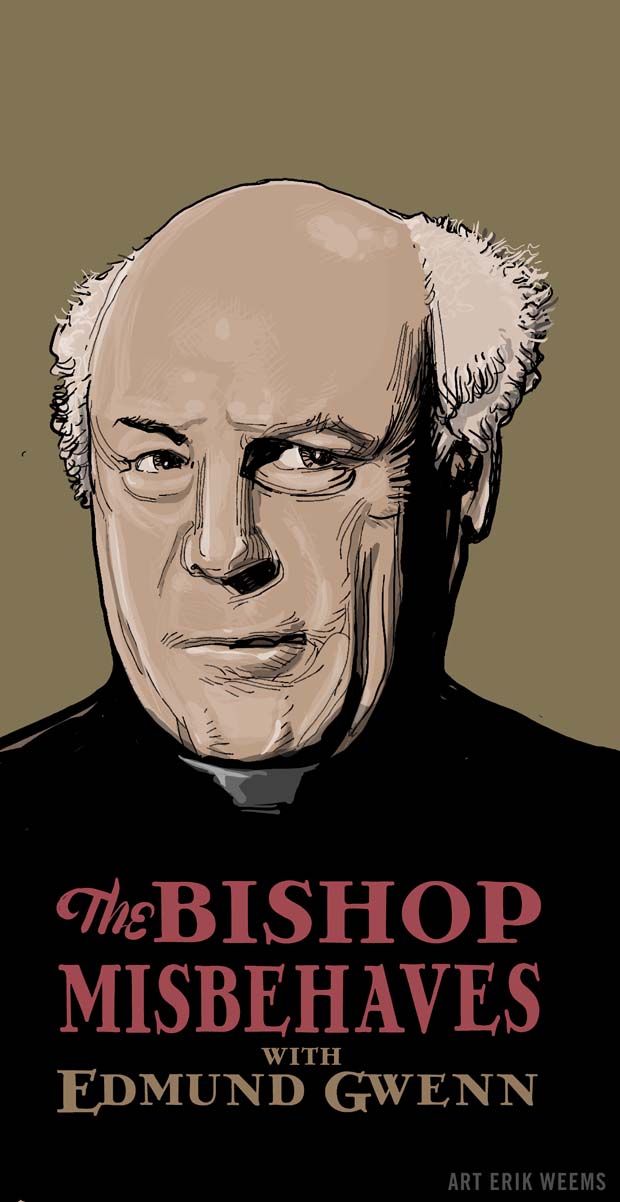 Released September 13, 1935. Directed by E. A. Dupont
---
Mystery Men - 1999
It is not very often that in reviewing a film that one gets the idea that a movie simply had too much budget, but Mystery Men is one of the occasions (there are others, 2012's John Carter is another example).
With a visual style that apes the Batman movies of preceding years, Mystery Men's saga of a second-rate superhero team that has to work to both fill out their less than illustrious roster (they turn away Pencilhead, among others) and then they have to congeal into a force to stop Casanova Frankenstein and his henchmen (the Disco Boys, who cry out angrily when confronted about the passing into nostalgia of their musical genre, "disco is not dead! Disco is life!"), the movie directed by Kinka Usher has to fight to keep its quirky strangeness moving when the CGI and grandiose movie sets begin to overwhelm it.
Ben Stiller (as Mr. Furious) and William H. Macy (the Shoveler) team up at night with Hank Azaria (the Blue Raja) to fight petty crime, with often disastrous results. From a distance they admire the highly effective and more familiar in a Superman-kind-of-way Captain Amazing (Greg Kinnear), who tackles the big-time villains (and has his uniform covered in brand-name endorsement patches). But when Captain Amazing disappears, captured by the psychotic Casanova Frankenstein (played by Geoffrey Rush), then Furious, Shoveler and Blue Raja need to up their game in order to find Amazing and to stop the growing power of Casanova Frankenstein over their city.
To pad their team, they hold superhero-team tryouts, and out of an assortment of bizarre applicants only The Bowler (Janeane Garofalo) shows any skill at superheroing: she can hurl a bowling bowl into the air which then careens about like a guided missile, annihilating targets, returning to her hands like Captain America's shield. However, once the bowling bowl has returned, she chats with the skull embedded into the center of the ball, the remains of her father who was slain by Casanova Frankenstein's main henchman Tony P (played by Eddie Izzard), and as the story progresses we learn that the bowling ball wants revenge.
The movie is based on the comic books of Bob Burden whose stories both satirize and parody comic book superheroes, but also builds an alternative world where strange and un-normal people struggle and thrive in a mirror world that is in many ways more like real life than anything from Metropolis or Gotham City.
Mystery Men is flawed by how hard the production is trying to make the film look and feel like a legitimate superhero movie from a big production house, with slo-mo crashes and explosions, and the other detritus of large budgets, and the story of how a superhero team works out its interpersonal problems isn't particularly original either, but in a regular way the characters are able to push out from amid the claustrophobia of superhero cliché and present a unique and highly entertaining alternative world of superhero entertainment.
---
Fast Reviews:
Flaming Star - 1965 - Elvis Presley as a "half-breed" who has to deal with conflicting loyalties when his father (white) and mother (Kawai) are caught up in a rapidly increasing spiral of violence between settlers and the nearby Kawai tribe. Unusual for an "Elvis film" with Presley playing his role straight as a peace-loving, dutiful son who turns 180 degrees when the mounting cruelty and desperation of clashing hatreds force him to choose which civilization he's going to belong to. Film features writing that rises above the average at times and Presley has a number of good scenes, but the film gets stiff too often and sometimes Elvis underplays when we want him to break out. Even with flaws a unique "Elvis" movie and an effective Western.
The Manchurian Candidate - 1962 - The surviving members of a Korean War battalion often find themselves saying 'Raymond Shaw is the kindest, bravest, warmest, most wonderful human being I've ever known in my life,' something which even the actual Raymond Shaw (Lawrence Harvey), their former combat leader, knows is false. He recognizes himself as a cold, loveless veteran who hates his mother (Angela Lansbury) and resentfully mourns that she broke up his relationship with the only girl he ever loved (Leslie Parrish), who happens to be the daughter of his mother's bitter political rival (John McGiver). Meanwhile, Frank Sinatra (as Major Marco), a member of Shaw's battalion, is being tormented by repeating dreams about Shaw and the rest of the battalion, and begins to suspect that their time as prisoners of war wasn't exactly as they remember it. When he and Shaw compare notes, they're both confused about what exactly has actually happened to them. Great writing from George Axelrod with a satiric edge from the Richard Condon novel. Director John Frankenheimer imbues the proceedings as a dark story of manipulation with the cast facing growing paranoia and fear, with images of American advertising regularly popping up into the background.
Once Upon A Time in Hollywood - 2019 - Brad Pitt as a stunt man linked to a slipping TV and movie actor (played by Leo Di Caprio) trying to survive in Hollywood while roles are drying up. Often humorous look at movie production circa 1969, with vignettes of Bruce Lee, "spaghetti westerns" and the Manson Family, along with Di Caprio's fading actors' new neighbors: the glamorous Roman Polanski and Sharon Tate. Director Tarantino has made this affectionate look at "old" Hollywood in the same vein as Inglorious Basterds, which means it is a counter-historical story that ultimately works out as a big middle finger directed at Charlie Manson. (Because of the humorous way Once Upon A Time in Hollywood presents Bruce Lee, the movie was refused playing in China.)
---
Classic film titles coming on Blu-Ray
Kino Lorber is releasing new classic era film titles to home video:
Konga - 1961 - A baby chimpanzee taken to a London lab is subjected to accelerated animal growth, with King Kongian results.
Konga Kino page
Konga (Special Edition) [Blu-ray] - AMAZON
.
The Great McGinty - 1940 - Preston Sturges first directed film with Brian Donlevy as a crook who decides to go straight at the worst possible time. Cast includes many of Sturge' "regulars" and is the first film in his 1940s comedy streak of movies featuring his ace dialogue writing. Film releases on Blu-Ray Jan 14, 2020.
The Great McGinty Kino page
The Great McGinty (Special Edition) [Blu-ray] - AMAZON
The War Lord - 1961 - Chuck Heston as a knight sent to Normandy to govern unhappy villagers along the coast, and after arrival he is smitten with a local girl (Rosemary Forsyth), complicating matters greatly. Directed by Francis Schaffner. Releases Jan 21, 2010.
Kino page for The War Lord
The War Lord (Special Edition) [Blu-ray] - AMAZON
---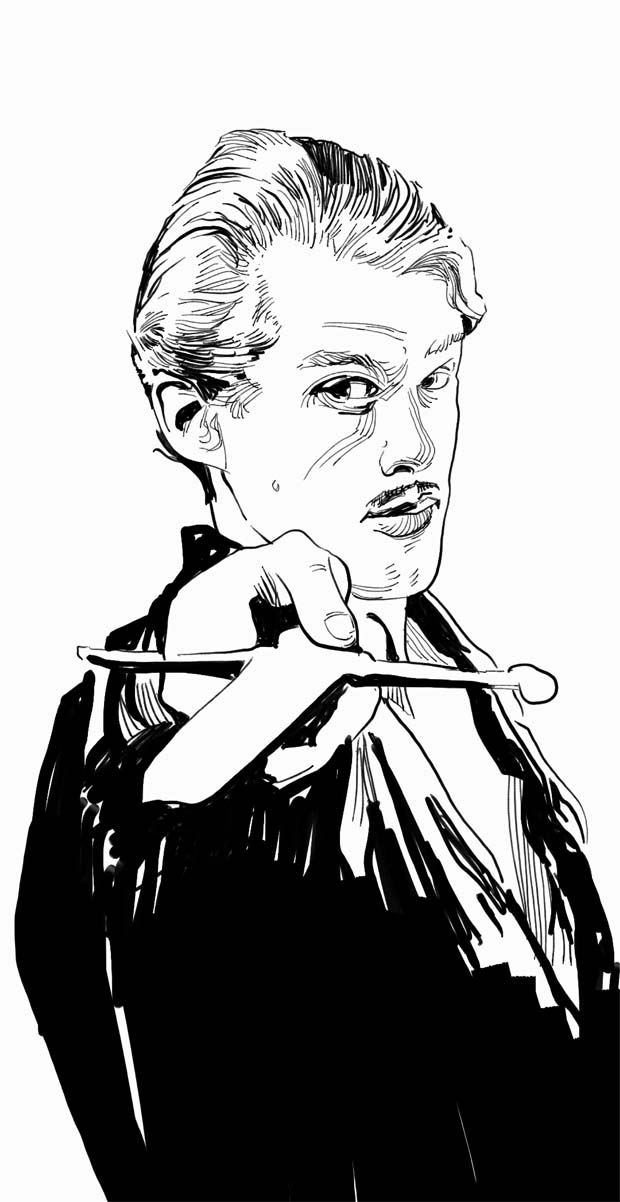 ---
Virginia Leith, 94, has died, star of 'The Brain That Wouldn't Die'
Obituary at Hollywood Reporter
Leith also appeared in Violent Saturday (1955) with Victor Mature and Richard Egan. Among other credits are A Kiss Before Dying and Kubrick's very first feature film Fear and Desire (1953).
She had many TV show credits, such as: Police Woman, Barnaby Jones, Starsky and Hutch, Baretta as well as many others spanning from 1956 to 1980.
---
Carole Landis 1947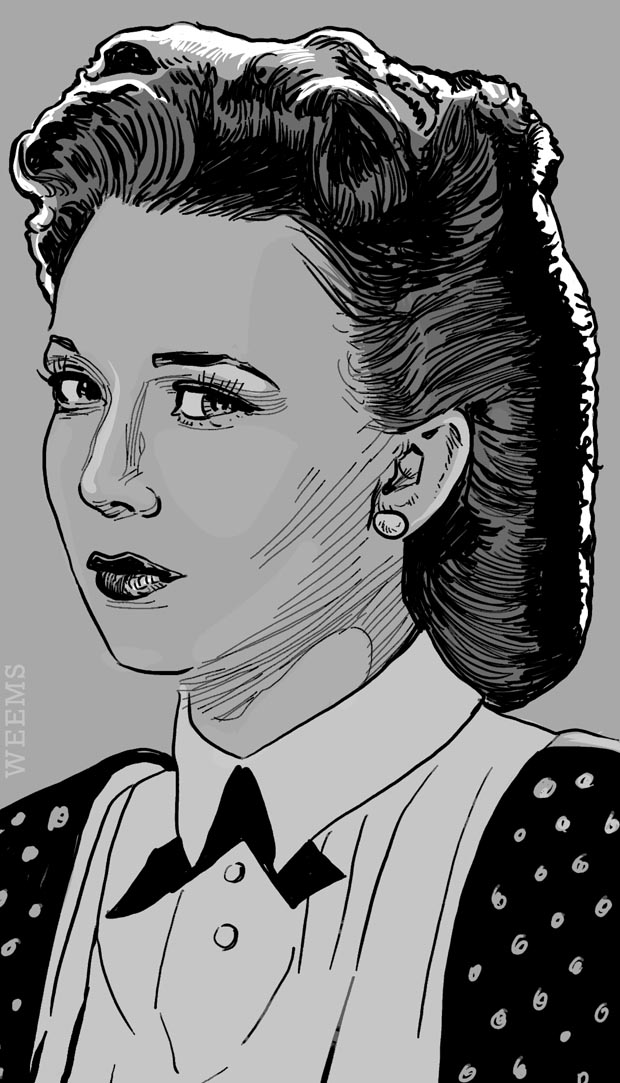 Twilight Time has a HD restoration of the 1948 Out of the Blue featuring a famous cast of classic Hollywood actors: George Brent, Virginia Mayo, Turhan Bey, Ann Dvorak, Carole Landis, Elizabeth Patterson, Julia Dean, Richard Lane, Charles Smith, Paul Harvey, Hadda Brooks
More info on this release at the Twilight Time website
---
Criterion's coming classic film slate
Fail Safe - tense 1964 film about a nuclear technological debacle. 4K restoration. In a way, Fail Safe is the straight version of Dr. Strangelove. Release set for Jan 28, 2020.
The Fugitive Kind - 1960 Tennessee Williams' film with Brando, Magnani and Woodward. HD restoration. Release Jan 14, 2020.
Holiday - This 1938 of youth following its dreams to freedom outside of convention features the expert humor skills of Cary Grant and Katherine Hepburn. 4K restoration. Released Jan 7, 2020.
---
BFI releasing new HD classic film disks
The British Film Institute announces coming films:
Beat the Devil - 1953
Cosh Boy - 1953
Judgment at Nuremberg - 1961
---
Laugh, Clown Laugh - 1928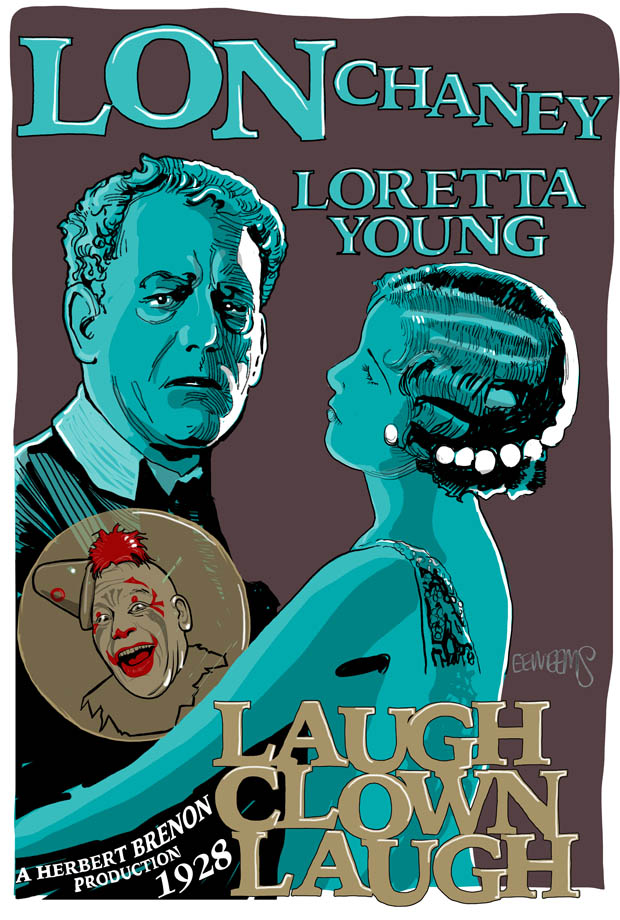 A tormented, depressed man (Lon Chaney) goes for help to a doctor. The doctor suggests he look up the local circus featuring the famous clown Flik to brighten his life with laughter. The only problem, as the man answers, "Flik will never make me laugh," because he is Flik.
More Laugh, Clown Laugh
---
Oct 22, 2019: Warner Archive has a number of their classic and "oldies" (their word) titles on sale.
---
News:
Greta Garbo featured article at UK Guardian
And Jayne Mansfield's 1959 trip to the UK at Chiswick recounted at UK Telegraph
---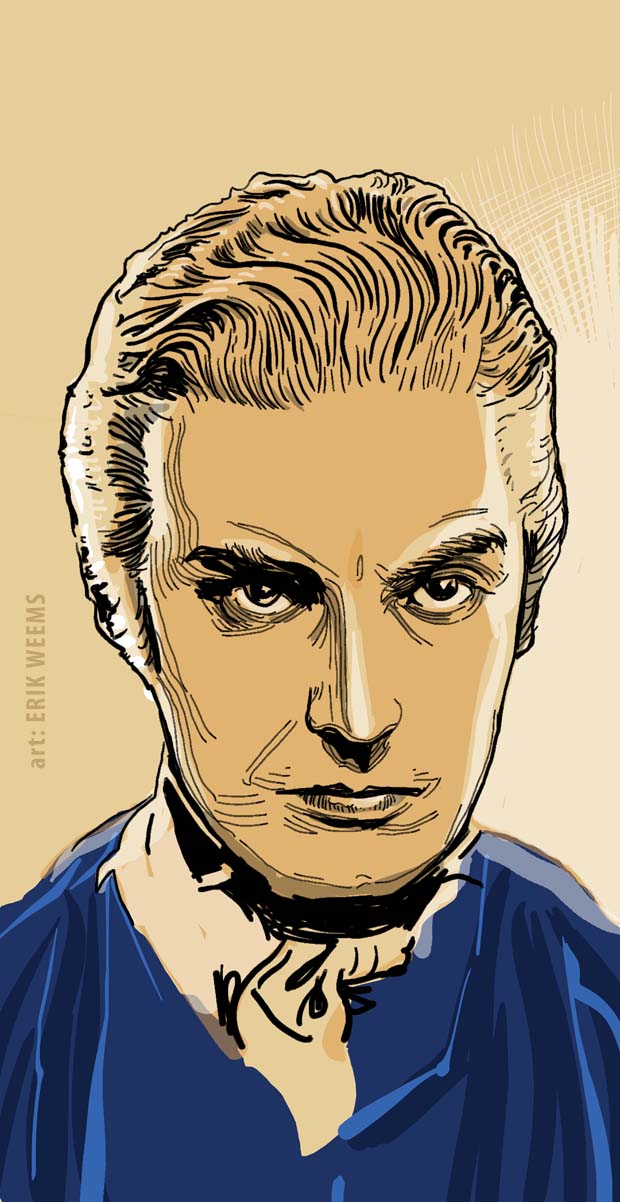 Ronald Colman - from Count of Monte Cristo
---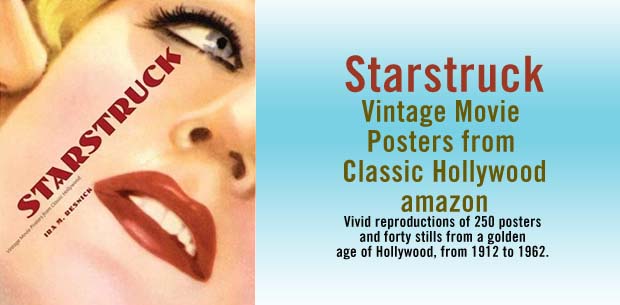 Starstruck: Vintage Movie Posters from Classic Hollywood
---
---

---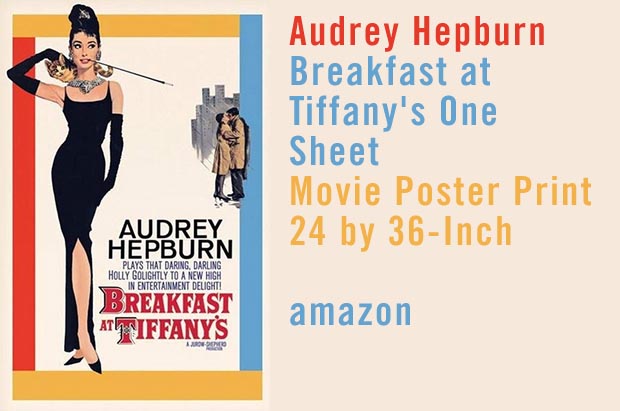 ---
What's Recent
---
Discovering Jean Harlow - Online Documentary
---

Best. Movie. Year. Ever.
How 1999 Blew Up the Big Screen - Fight Club. The Matrix. Office Space. Election. The Blair Witch Project. The Sixth Sense. Being John Malkovich. Star Wars: The Phantom Menace. American Beauty. The Virgin Suicides. Boys Don't Cry. The Best Man. Three Kings. Magnolia. - 416 pages - AMAZON 2019
---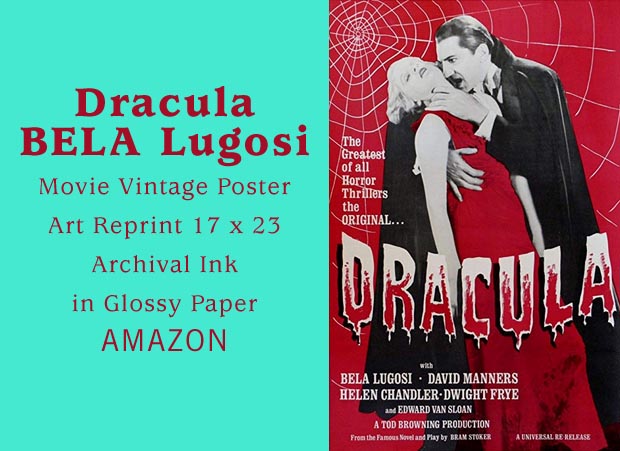 DROB Collectibles Dracula BELA Lugosi Movie Vintage Poster Art Reprint 17 x 23 Archival Ink in Glossy Paper VMP07
---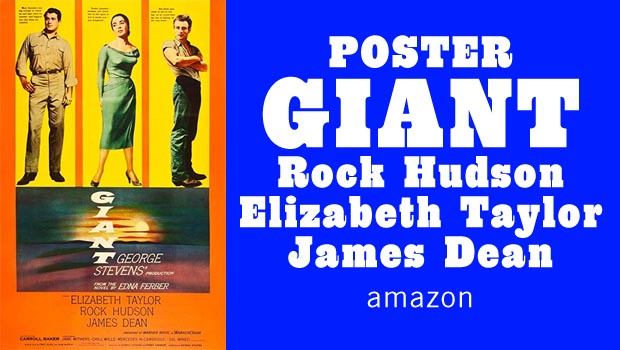 Posterazzi Giant Rock Hudson Elizabeth Taylor James Dean 1956 Movie Masterprint Poster Print (11 x 17)
---
Universal Classic Monsters Collection - Box Set Bluray - AMAZON