Reviews of Classic Film, with artwork and news
LAST UPDATE March 13, 2023
---
Enter Santo - Blue Ray Box Set
Santo vs Evil Brain and El Santo vs Infernal Men
El Santo (Rodolfo Guzmán Huerta) is apprehensively lurking on a street when what looks like a pristine 1956 Cadillac Coup deVille pulls up, and out jump three men. They pursue El Santo who has run into a dead end alley and is obviously looking for a way to escape the clutches of these pursuers. The men, dressed rather snappy in late 1950s style with jackets and ties, pause and watch El Santo as he realizes there's no exit, and the the three prepare themselves to take on the bare-chested, masked wrestler: one man has a large length of chain, another a switchblade knife, and the last one pulls brass knuckles onto his fist. A battle ensues and El Santo fights bravely but is overcome, picked up and taken to the waiting Caddy parked by the clearly marked Hotel Sarmiento, which is in Havana, Cuba, where this very first El Santo film (there are 53 El Santo movies) was shot in the last days before the arrival of Castro in Cuba's capitol city on January 8, 1959.
Taken to a laboratory, a scientist injects the unconscious El Santo with a serum that will allow him to control El Santo to do his will, so thus begins Santo vs Evil Brain, and the formula firmly established, which is simple: evil men with evil plans underestimate the silver-masked Luchador who will literally overthrow them.
The box set from Indicator is in a limited 6,000 run and includes a booklet talking about the El Santo franchise, and the discs include both Santo vs. Evil Brain (Santo contra cerebro del mal) which was released in 1961, and Santo vs. Infernal Men (Santo contra hombres infernales) which was shot at the same time.
Picture quality is the best I've yet seen of the older black and white El Santo films. Seeing the location photography of 1959 Havana is fascinating all on its own, and though the plot is rather, shall we say, straight-forward, there are a number of interludes and side-stories (such as a beautifully photographed short Spanish dance section inside the Casino de Capri). The English subtitling obviously helps a lot if you do not understand Spanish (these films are not dubbed). There are several short special feature films on the discs that explore the connection of the El Santo movies to various actors and producers, and the general lore of the making of the movies.
---
TCM Celebrates the 100th Anniversary of Warner Bros. Studio
---
The 2023 Oscar "Goodie bags" include Botox, plots of land in Australia, three-day escape to the volcanic island of Ischia in Campania. – Tovima [Article in Greek]
This year's candidate goodie bags cost an even more outrageous sum than last year's, each of which was worth nearly $140,000. Not everyone gets to enjoy the freebies: only the 26 nominees in the acting and directing categories receive the goodie bags, which are not associated with the Oscars or the Academy
---
1930 all over again
All Quiet on the Western Front 2022 nominated for Best Picture Oscar
Like the 2022 version, the original 1930 release of All Quiet on the Western Front was also nominated for Best Picture.
Altogether, the 1930 film was nominated for four Academy Awards and won two, including Best Picture and Best Director for Lewis Milestone. Unfortunately, the original release of the film was cut, rec-cut, then re-cut many times some more until the first release 152 minute version simply didn't exist. Since 2006 there is a Library of Congress restoration which clocks at 133 minutes.
Best Picture nominations 2023
All Quiet on the Western Front
Avatar: The Way of Water
The Banshees of Inisherin
Elvis
Everything Everywhere All at Once
The Fabelmans
Tár
Top Gun: Maverick
Triangle of Sadness
Women Talking
---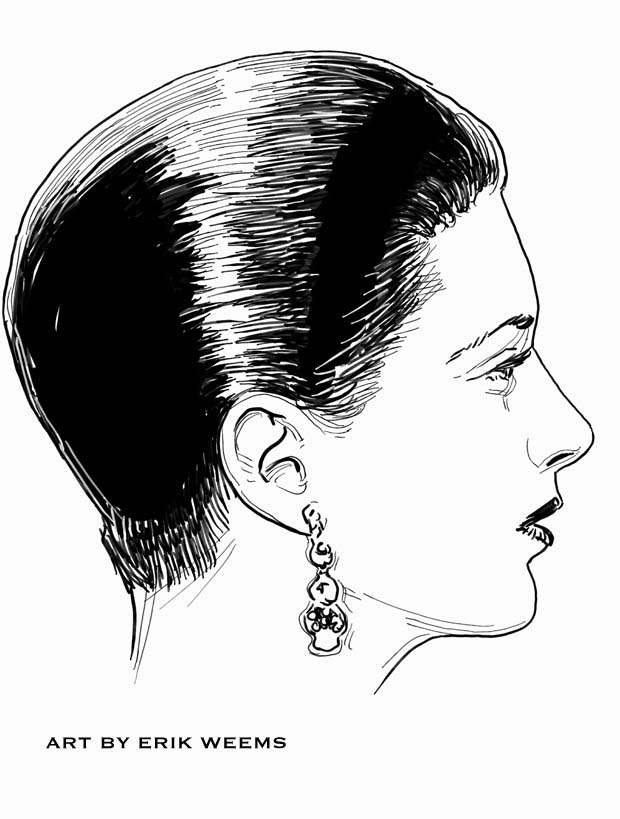 A Brief Overview of the career of Kay Francis
Kay Francis was an American film actress who rose to prominence during the 1930s and whose career continued until the mid-1940s. She began in films with several silent films before transitioning to talkies.
Famous for her distinctive look and portraying glamorous personas, she quickly became a leading lady in Hollywood. She starred in many successful films of the 1930s, such as Trouble in Paradise (1932), One Way Passage (1932), and I Found Stella Parish (1935). She was known for her performances in many melodramas and also for lighter romantic comedies. She was often cast opposite leading men such as William Powell, Ronald Colman, and George Brent.
Francis clashed with the studio system and eventually left Hollywood in the mid-1940s. She continued to act in films and on stage throughout the 1940s and 1950s, but her "star power" had waned. She made her final film appearance in 1949, and subsequently worked in radio and television for a short time.
More about Kay Francis
---
Two famous Unfinished films of Hollywood
There are a number of famous Hollywood movies that were never completed due to various problems such as lack of finances or the classic Hollywood conundrum creative differences. These two below are probably the two best known (a third would be Orson Welles' The Other Side of the Wind, but it was actually recently completed after decades since Welles himself had died).
The Day the Clown Cried (1972) - This film was directed by and starred Jerry Lewis as a clown who is imprisoned in a Nazi concentration camp and forced to lead children to their deaths. The film was never released due to legal disputes over ownership of the rights and the controversial subject.
Don Quixote (1998) - This film was directed by Terry Gilliam and starred Johnny Depp as Sancho Panza. The movie suffered multiple production problems, such as weather issues, financial problems, and then legal disputes. The project was finally abandoned after several attempts to restart production. Gilliam eventually released a different version of the film, titled The Man Who Killed Don Quixote in 2018.
---
THE LAST UNIVERSAL MONSTER
I am old enough to recall the passings of Boris Karloff and Lon Chaney jr, and I mourned for both. Now we have lost the last of the Universal monsters. Ricou Browning, who played The Creature From The Black Lagoon, has died. RIP Gill Man pic.twitter.com/5XRba1SVUZ

— James L. Neibaur (@JimLNeibaur) February 28, 2023
---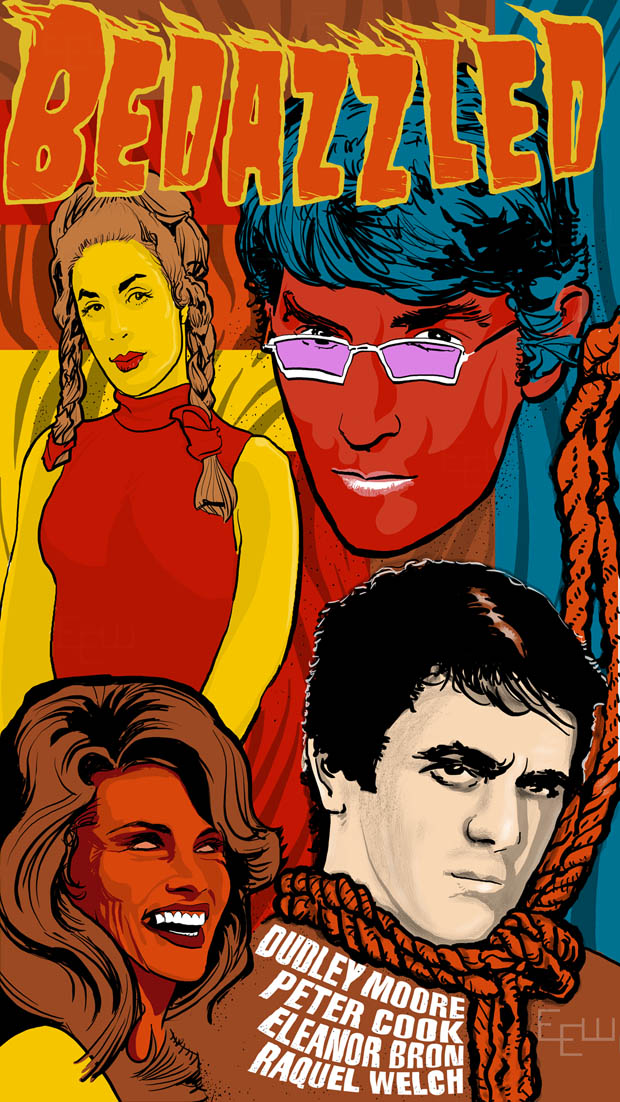 ---
Criterion bringing out a New 4K digital restoration of Thelma and Louise in May
Story at Criterion Page
Also in May - Targets (1968) on Blu Ray from Criterion
---
On Blu Ray Das Cabinet des Dr. Caligari 1920 in 4K – Eureka Video
---
The Private War of Major Benson - 1955
This likeable family comedy with Charlton Heston and Julie Adams. Heston (as Major Benson) is a hard-charging combat veteran who has said too much to journalists, complaining about how the US Army has been "getting soft." The generates a lot of anger from high officers who end up sending him to the Sheridan Academy, a boys school, to "salvage his career."
More about The Private War of Major Benson
---
"There is no doubt at all that ninety-nine out of one hundred people in the civilised world regard those involved in the directing, writing and acting of plays as suffering from some form of insanity, a kind of incurable dementia dramaturgica." -Leslie Howard #TheatreThursday pic.twitter.com/eqVyNJRSF8

— Leslie Howard (@LeslieHoward93) February 23, 2023
---
---
The Nine most important silent era films
By the Editors
There were countless silent films produced around the world during the early days of cinema, and unfortunately the vast bulk of them are now considered "lost" movies. Here are nine of the most famous and influential which have survived and have consistently retained a quality reputation:
The Birth of a Nation (1915) - This very controversial American film directed by D.W. Griffith is a source of consternation because of its portrayal of the Ku Klux Klan as a heroic band of knights. The film techniques used by Griffith (who later had regrets about the subject matter portrayal) revolutionized filmmaking and made popular the feature-length film.

The Cabinet of Dr. Caligari (1920) - An Expressionist film from Germany directed by Robert Wiene utilizing highly stylized sets and distorted and turned perspectives that has been imitated ever since from Hitchcock to the 1966 Batman TV show. When the average filmmaker wants to tell you something is off about a character or scene, they will twist the perspective on a character just like in this film. The story of a hypnotist sending out a sleepwalking somnambulist to perform crimes has a remarkable twist-ending.

Nosferatu (1922) - An illegal adaptation of the Bram Stoker novel Dracula directed by F.W. Murnau featuring an eerie and iconic portrayal of the vampire Count Orlok. Imitated and ground-breaking in establishing the template for vampire films going forward, and a copyright test case that could have resulted in all copies of the movie being destroyed if the courts had been more effective at the time.

Battleship Potemkin (1925) - Sergei Eisenstein directed this story of a mutiny aboard a Russian battleship in 1905, predating the Soviet revolution (which officially dates from 1917) but establishing a clear link between the oppression of Russians then and their liberation "now" (1925). Eisenstein used montage editing techniques that has been utilized ever since in filmmaking around the world.

The Gold Rush (1925) - Charlie Chaplin's Little Tramp in the Klondike Gold Rush in Alaska. Considered one of Chaplin's greatest films containing many of his most famous comedic sequences, such as the gourmet glories of cooking a leather shoe for a meal.

Metropolis (1927) - Fritz Lang directed this German science fiction film which tells the story of a dystopian future where people are divided into two classes, a small wealthy elite and a much larger group oppressed working class, and how technology and robotics (which is half-science and half-sorcery in this movie) can be used to not just trick people, but to create a culture of idolatry.

Safety Last (1928) - Harold Lloyd as a humble clerk referred to only as The Boy who enlists a friend to scale a tall building for a $1,000 stunt reward, but when the friend is unable to carry out the maneuver, The Boy has to do it himself. What follows is a floor-by-floor story of death-defying, goofy acrobatics, culminating in one of the most iconic images from all of cinema, Lloyd hanging from the hands of a clock high over city streets. This film helped make Lloyd considered one of the "three" comedy giants of the silent era along with Buster Keaton and Charlie Chaplin.

City Lights (1931) - Charlie Chaplin directed and stars in this American romantic comedy film telling the story of the Little Tramp's efforts to win the love of a blind flower girl. Famous for mixing together a tender poignancy with sequences of comedic farce and high humor.

The General (1926) - Buster Keaton stars as an unlikely hero is this humorous adaptation of a true event from the American Civil War referred to as "the great locomotive chase." Keaton steals back a train from the Union army and then is chased down the tracks by a combination of soldiers, mortar fire, and natural events which he overcomes one by one in order to finally impress the girl he's got a crush on. Considered one of Keaton's best works in a long list of great short films during the silent era .
These nine films represent a wide range of genres and styles, but all have left an indelible mark on the history of cinema and continue to be celebrated and studied today.
---

---