CINEMAGRAPHE
LAST UPDATE November 23, 2020
Reviews of Classic Film, with artwork and news
---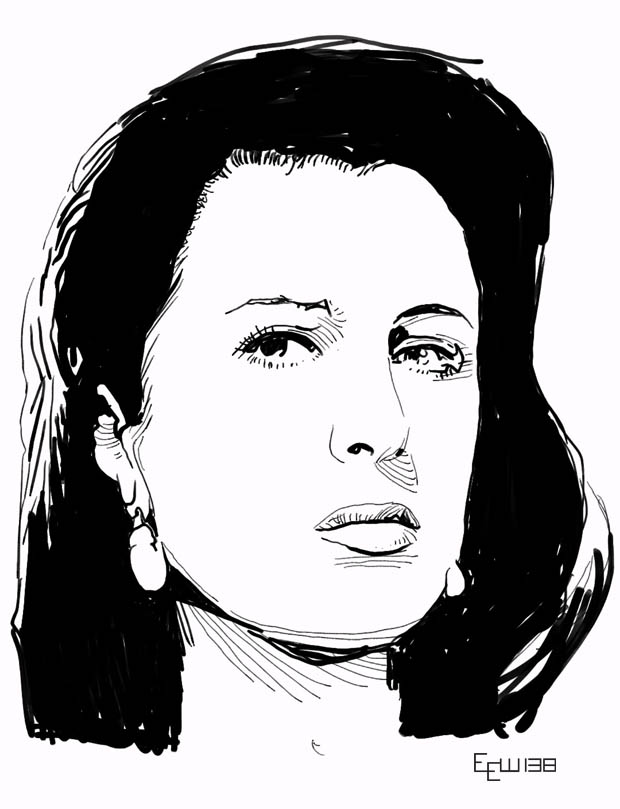 Anna Magnani
---
Leslie Nielson talking about Police Squad and Naked Gun
---
New Movie Mank about Herman J Mankiewicz (co-writer of Citizen Kane)
Reviews online:
Mank: a death wish of a movie that could never live up to the legend of Orson Welles - MSN News - UK Guardian
'MANK,' stars Gary Oldman and Amanda Seyfried, tells the story of Orson Welles' less-famous collaborator - Philly Voice
'Mank': The forgotten genius of Hollywood screenwriter Herman J. Mankiewicz - Boston Globe
---
Fire over England - 1937
This 1937 film features a young Laurence Olivier, an equally young Vivien Leigh, also Flora Robson (as Queen Elizabeth I), Raymond Massey as King Phillip II of Spain, and a young James Mason also appears in a minor role buried in 15th century costuming, but his distinct voice makes him easily identifiable.
The story is about the looming undeclared war between Spain and England, with spies and double-loyalties complicating things as the two kingdoms maneuver, with Spain holding a distinct advantage and preparing to send their ace-card, the huge Spanish Armada, to destroy Britain's defenses and ferry an army onto its shores. The English leadership is pervaded with panicky men lacking loyalty to the Queen and with some falling into outright treason. The Queen sends a long shot counter-spy (Laurence Olivier) on what looks like a suicide mission into Spain to gather information on just how badly England is compromised by home-grown treachery and what King Phillip might be doing next.
Two surprising elements are in this film, one is how a film of 1937 could accurately sum-up the issues for Britain's coming confrontation with Nazi Germany via obvious visual analogies between Spain's brutal Inquisition and the similar brutality of unsaid and unseen but just out of screen-shot National Socialist Workers Party of Hitler's Third Reich. In just a couple of years after Fire Over England's release the British would be fighting for their lives (filming on Fire Over England began in the Fall of 1936).
The second surprise in this film is how hammy Olivier is at first, and how stiff the story and direction is despite the huge sets and the obvious careful attention given to art direction and costumes (cinematography by James Wong Howe). The initial progress of the tale is hampered by story exposition to get the audience up to speed on the past history and also by the youth of the actors, for example Vivien Leigh, who only makes a handful of appearances in the Fire Over England, but she seems as youthful and slight as Olivier, but like him, only at first.
Flora Robson pulls the film away from flat historical melodrama, though, and by the time Olivier shifts into his double-agent role he has transformed into the inventive and precise actor we're familiar with, and as far as quality goes, the script itself does the same, improving and layering in a background story about the multiple burdens of being Queen, with Flora Robson anchoring the movie while Olivier hurls himself into the action, giving director Erich Pommer two tools on separate continents to illustrate the tale.
The script by Clemence Dane shows how "Queen Bess" is haunted by the execution of her cousin, the deceased Mary Queen of Scots, which also suitably tells the audience that if England can behead one Queen, it (or Germany, I mean Spain) can certainly do that to another. As the story unfolds we're given glimpses of how the Spanish Inquisition operates, leaving no doubt to how many would die if it ever rolled ashore onto Britain.
I originally saw this film many years ago on TV in Athens, Greece, and it made a strong impression on me, but I've spent decades avoiding seeing it again because I wanted to make sure that it would be with a good, clean copy, not one of the battered prints that were in circulation. The Cohen Film Collection Blu Ray set ("The Vivien Leigh Anniversary Collection") contains a clean and restored digital version of Fire Over England that shows off Howe's delicate black and white balancing with 2K mastering. The level of detailing allows us to see the penetrating facial acting of Robson, and Olivier and Vivien Leigh's youthfulness.
The movie sets are large and there's a lot of racing around and climbing, and all of that is done with imagination somewhat in the mode of Errol Flynn's The Adventures of Robin Hood, but the model ships used for the destruction of the Spanish Armada look just like what they are.... small model ships.
Raymond Massey doesn't have much to do but to be a strangely pedantic King Phillip, possibly unintentionally cruel but nonetheless cruel, not unlike a number of villains Massey played later in his career, usually men showing great intelligence but terribly marshalled to the cause of being bad, or, as in this case with this English film version of King Phillip, being very bad while convinced one is very right and good. In this there is the contrast with the Queen played by Flora Robson who is allowed to have second thoughts and doubts, a very human monarch behind an almost frozen, but penetrating, mask of authority.
Director Erich Pommer gives us a well told story, despite the slow and flat beginning, and once it improves into a Hollywood adventure story, it actually is a very good Hollywood adventure.
---
Who owns the rights to Breakfast at Tiffany's?
Story about author Truman Capote's "statutory heirs" at Hollywood Reporter
---
Sean Connery has died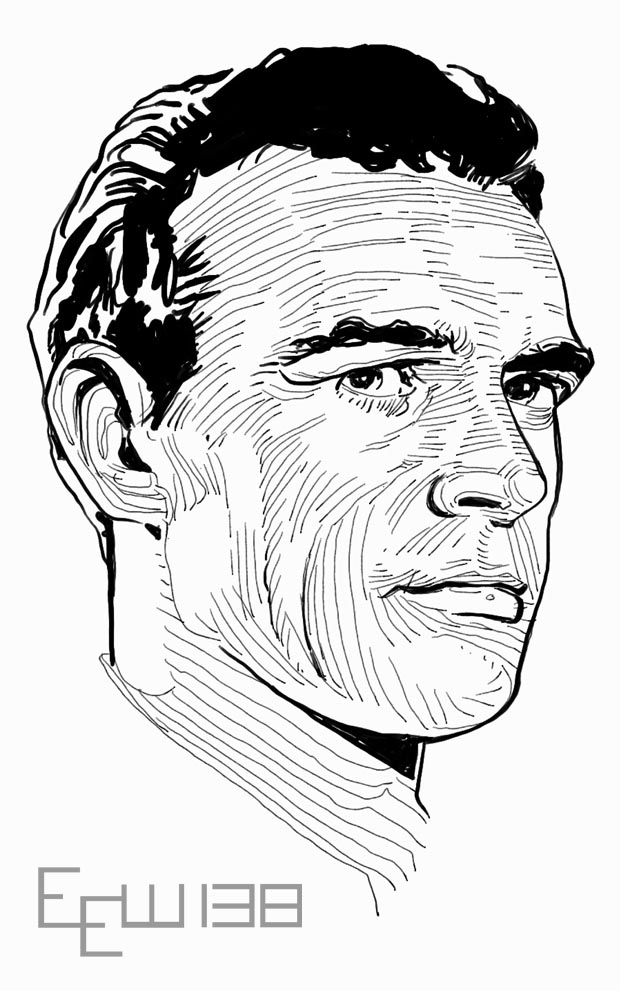 Born Thomas Sean Connery August 25, 1930 (Edinburgh, Scotland). Died October 31, 2020 (Nassau, Bahamas)
Obituaries at:
Scotsman Newspaper - Sir Sean Connery: An imperfect man, but the perfect star
Nearly twenty years have passed since Connery's final on-screen performance, and yet he left behind a filmography to rival any leading man in the 20th century. It spanned 58 years and roles as diverse as a Spanish hidalgo, one of England's most famous kings, a Russian submarine captain, and a legendary Greek ruler. The accent never deviated. The script seldom mattered. People paid to see Connery. No Scot achieved the level of his fame, and perhaps no one will.
Chicago News - MSN News - Sean Connery appreciation: So much more than James Bond, including an Oscar-winning role as wised-up Chicago cop
Variety Magazine - Sean Connery: He Made James Bond Larger Than Life, and Became One of the Great Movie Stars
Houston Chronicle - Sean Connery, a lion of cinema whose roar went beyond Bond
UK Guardian - 'He defined an era and a style': film world mourns Sean Connery
UK Express - James Bond heartbreak: How Sean Connery bounced back after devastating Navy disability
USA Today - 'Sean Connery WAS James Bond': Daniel Craig, Robert De Niro, more stars mourn 007
Yahoo News - Hollywood Remembers Sean Connery: 'A Legend on Screen and Off'
NBC News - Sean Connery, who embodied a James Bond of sly humor and style, dies at 90
---
Fifty best Dracula movies
Informal critique of fifty Dracula movies, ranked from 1 to 50, with personal observations by the author.
"The 50 Best Draculas, Ranked Because Nothing is Scarier Than a List Without Colin Firth" article by Olivia Rutigliano at Lithub
---
Vincent Price and The Hilarious House of Frightenstein
A reminisces about a Canadian children program featuring Vincent Price from 1971:
Price arrived at the modest TV studio, got into makeup and costume and was handed reams of doggerel poems about some crazy characters he'd never heard of before.
He'd read each piece once, put his head down, then look up at the camera's red light and utter his lines perfectly in one take.
Next!

New makeup, new costume, same perfect delivery, hour after hour.
Finally, it was time for a break. The weary yet exhilarated crew turned off the cameras and lights.
Then they looked around and realized that Vincent Price had disappeared.

Oh well, they said to each other, what do you expect? He's a big star and all. Plus he's, like, 60 years old, so he probably went for a nap...
The studio door opened a few minutes later.

It was Vincent Price and a cab driver, hauling "two-fours" of beer from the nearby Brewer's Retail.
He handed cold stubbies out to the cast and crew and regaled them with tales of old Hollywood, his days working with Karloff and Peter Lorre and Gene Tierney and Cecil B. DeMille and all the other greats he'd known.
Then he posed for photos with everybody individually.
On an overnight rush, these were blown up into 8 x 10s, which Price personally autographed for everyone at the station.
Over the course of four days, taping over 400 of these interstitials, Price never complained, blew a line or missed a mark.
Above quotes from the article about Price and the Show written by Mark Steyn
Official site The The Hilarious House of Frightenstein - CHCH Channel 11 in Hamilton, Ontario, Canada - 1971
---
Anna May Wong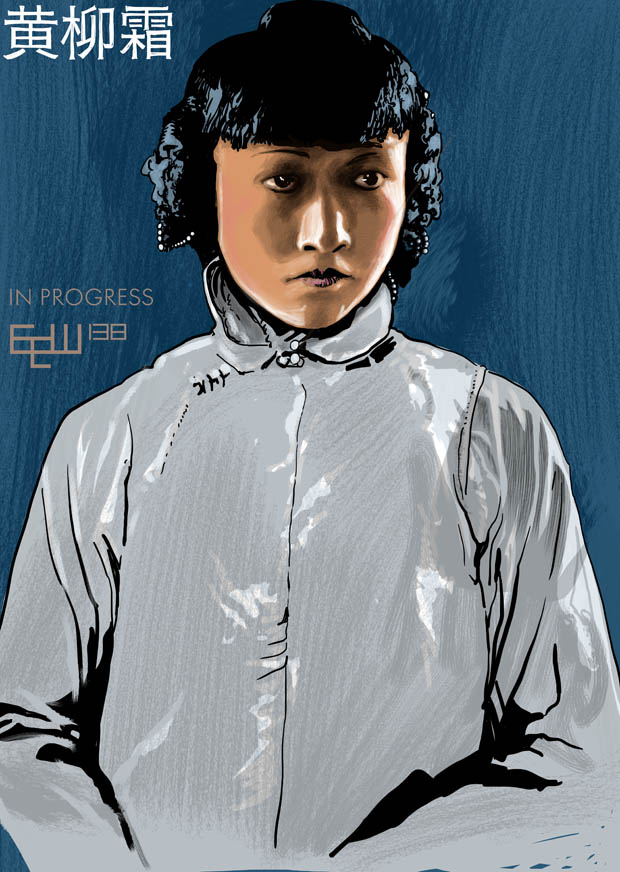 Updated Anna May Wong page
---
Bela Lugosi, the Ultimate Dracula - article at Far Out Magazine UK
The Amazing Story of Horror Legend Boris Karloff at Grunge
---
Rhonda Fleming has died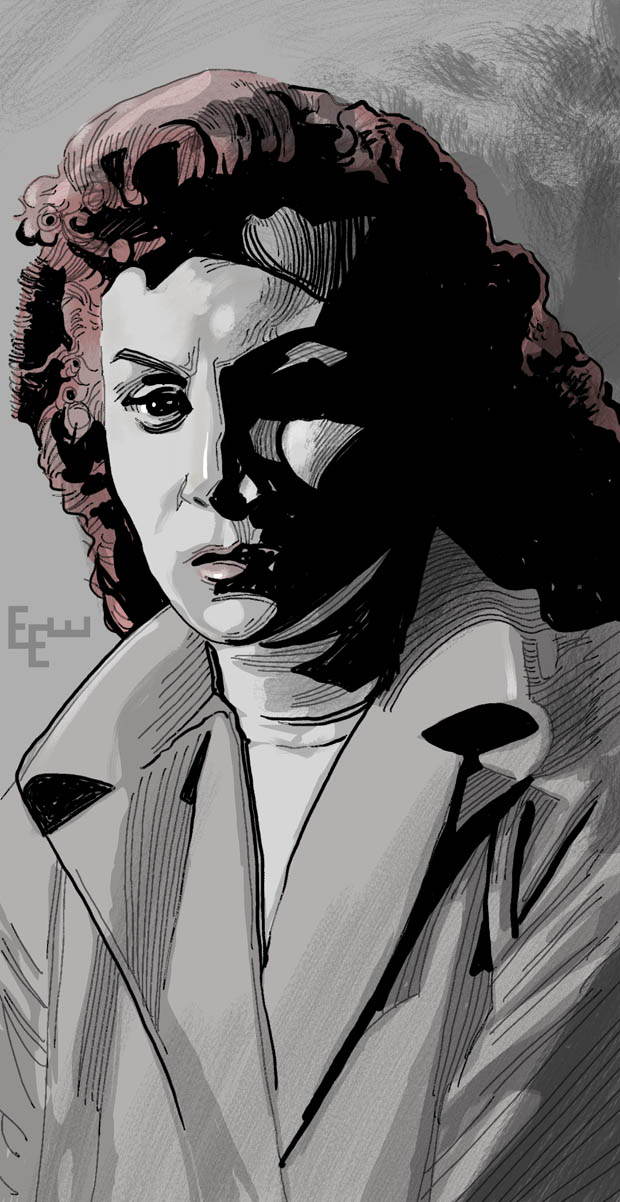 Her birth name was Marilyn Louis, 1923 - 2020. She starred in a number of well known films, such as While the City Sleeps, Spellbound, Cry Danger, A Connecticut Yankee in King Arthur's Court, Out of the Past and The Queen of Babylon.
Her first screen role was as an uncredited dance-hall girl in 1943 for In Old Oklahoma. Two years later she had a supporting role in Hitchcock's 1945 Spellbound which led to stardom in a number of late-40's films, and on through the 1950s. During the 1960s and into the 70s she had a number of roles in TV shows and TV-movies, and she did singing in Las Vegas and TV commercials.
Rhonda Fleming is in a several highly-regarded noir films of the 40s (like Fritz Lang's While the City Sleeps) and 50s (such as Dick Powell's Cry Danger), and her films of the 50s are of a wide variety, such as playing Cleopatra in 1953's Serpent of the Nile, several Westerns, and sword-and-sandal films Revolt of the Slaves (Italian 1960: La rivolta degli schiavi Fabiola).
From her first film in color, "A Connecticut Yankee in King Arthur's Court " (1949) with Bing Crosby, Fleming became immensely popular with producers because of her vivid hues. It was an attraction she would later regret. "Suddenly my green eyes were green. My red hair was flaming red. My skin was porcelain white," Fleming remarked in a 1990 interview. "There was suddenly all this attention on how I looked rather than the roles I was playing. - Article at USA Today
Obits at:
Indie Wire - emphasis on Hitchcock films
WFTV - The "Queen of Techniciolor"
---
You know its Halloween season when the monster movies are on the racks at stores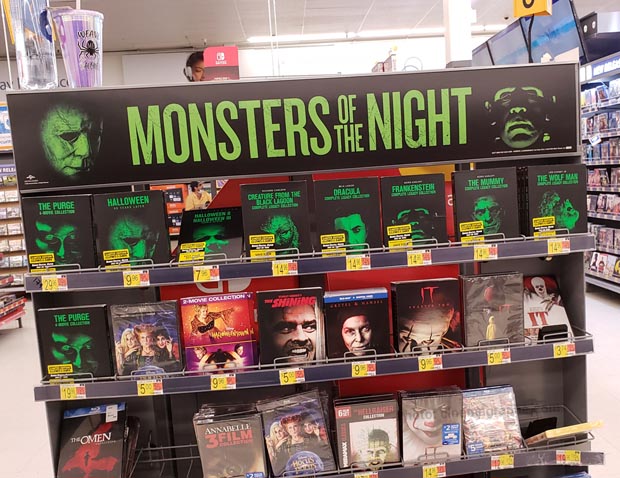 October 2020
---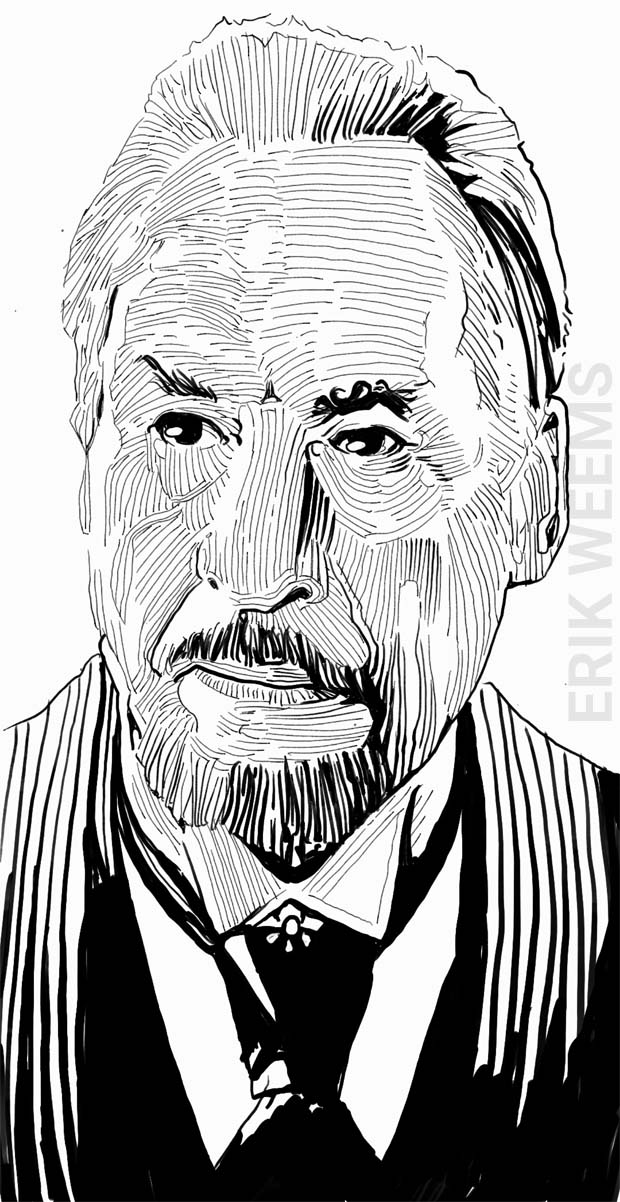 Mel Brooks from Dracula, Dead and Loving It - not his best comedy nor in the same league as Young Frankenstein, but teamed with Leslie Nielson and a game supporting cast, along with frequent flashes of Brooks' talent for parody, it's probably the best Dracula-spoof there is (and there are a lot of vampire/Dracula spoofs out there).
---
Conversations with Classic Film Stars: Interviews from Hollywood's Golden Era (Screen Classics)
---

---
Universal Horrors: The Studio's Classic Films, 1931-1946, 2d ed.
---
What's Recent
---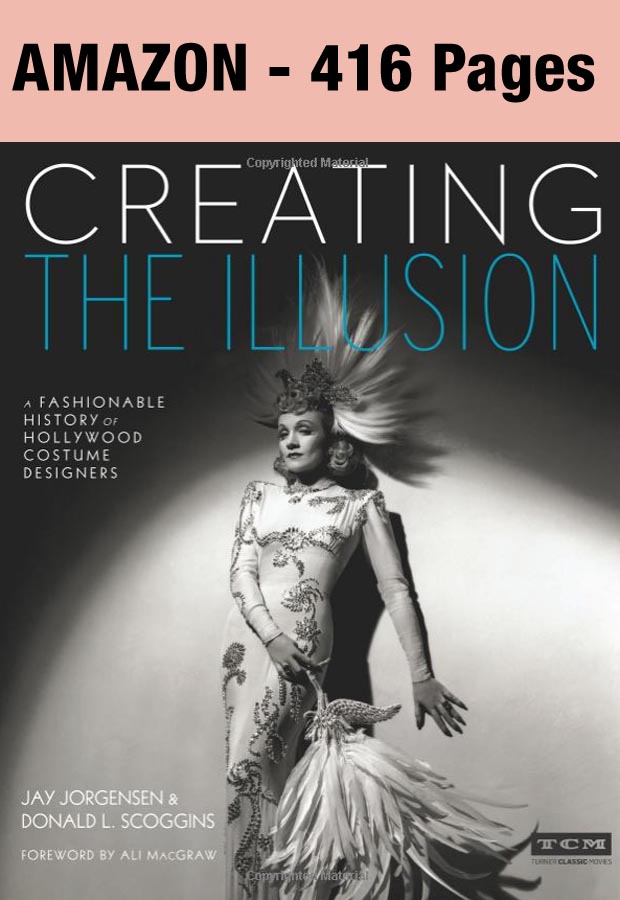 Creating the Illusion: A Fashionable History of Hollywood Costume Designers (Turner Classic Movies) - Amazon
---