CINEMAGRAPHE
LAST UPDATE January 19, 2022
Reviews of Classic Film, with artwork and news
---
Yvette Mimieux has died
Yvette Carmen Mimieux Jan 8, 1942 – Jan 18, 2022
"Yvette Mimieux Dies: Actress-Writer Who Starred In 'The Time Machine' Had Just Turned 80" – Deadline Hollywood
"Yvette Mimieux, Actress in 'Where the Boys Are' and 'Jackson County Jail,' Dies at 80" – Hollywood Reporter
"Yvette Mimieux, Who Found Fame in 'The Time Machine,' Dies at 80 Typically playing fragile characters, she had success in the '60s in "Where the Boys Are" and other films " – NY Times
"The Time Machine star Yvette Mimieux 'found DEAD in her home at age 80 after passing away in sleep from natural causes'" – UK Sun
" Yvette Mimieux, best known for starring opposite Rod Taylor in 1960's "The Time Machine" and "The Black Hole"" – MSN News
IMDB shows 50 acting credits
---
---
Review
I Do – 2006 (aka Prét-moi ta main)
A dedicated bachelor of 43 years (Luis Costa, played by Alain Chabat) who took an adolescent obsession with an ex-girlfriend's scarf and turned it into a successful career as "a Nose," meaning an expert inventor of perfumes, is facing what is for him a near apocalyptic crisis with his family: his five sisters and mother have determined he must get married.
His solution is to hire a young woman (Emma, played by Charlotte Gainsbourg) to pretend to be his fiancé, to engage his sisters and mother in such a way to gain their approval, then to leave him standing at the altar alone in a scene of humiliation, which Luis assumes will inoculate him completely from any further pressure to find a wife.
It is a funny set-up for this romantic comedy (directed by Eric Lartigou), and though everything goes according to plan for the fake engagement to end with getting jilted at the altar, the shock results in his mother going to the hospital. In a twist to the original plot, Luis must rehire the young woman to not only be his pretend-fiancé again, and thus help his mother recover, but in a long range strategy to solve his problem again, to coach her to make his family hate her so that they'll be glad when she leaves. This proves hard to do and eases into further complications when Emma's ex-boyfriend reappears in Paris and her efforts at adopting a child are running awry.
I Do has a long list of funny scenes that are the natural result of the funny devices which power the story, such as Luis' extra-sensitive nose and his absurd plan to outfox the matriarchy that runs his life by giving the women of his family exactly what they want but to make sure they hate it. But the real tale has to do with having the courage to live life from a position of making choices and bearing the consequences, instead of hiding from the choices and manipulating results, something which both Luis and Emma are doing in their own ways, each one highly intelligent and clever at leading (or misleading) other people, but strangely unable to parse their own desires.
A fine comedy with a number of funny sections showing the viewer an "inside" look at the industry of making scents, a goofy family run with an iron fist by a group of women calling themselves the "G7," and of course this fake "couple" who have no intention of getting emotionally involved with each other as the wheels-within-wheels of the plot make it all inevitable. Their pretending to be a couple leads to the creation of a reality as the pretending is done too well, turning the story inside out until the natural disdain they show to each is the pretense and the faked affection, well, that becomes the "real thing."
AMAZON: Prete-Moi Ta Main (I Do: How to Get Married and Stay Single)
---
---
Sidney Poitier has died
Born February 20, 1927 in Miami, Florida, and died January 6, 2022 at the age of 94, in Los Angeles, California.
"Sidney Poitier, First Black Academy Award Winner, Dies At Age 94: Reports " – Huffington Post
"Sir Sidney Poitier, actor and activist, dies aged 94" – Radio Times
"Sidney Poitier Dies: Trailblazing Actor, Civil Rights Activist Was 94" – Deadline Hollywood
"Obituary: Iconic black actor Sir Sidney Poitier" – BBC News
"Sidney Poitier, beloved legend and first black best actor Oscar winner, dead at 94" – NY Post
IMDB lists 55 acting credits in Poitier's career.
Related: In the Heat of the Night, 1967
---
Apple is making an Audrey Hepburn bio movie
A biopic of iconic actress Audrey Hepburn starring Rooney Mara is in the works at Apple, Variety has confirmed. Oscar-nominated "Call Me by Your Name" director Luca Guadagnino will helm the project, with Mara producing and "The Giver" co-writer Michael Mitnick penning the script.
Story at Variety
---
Peter Bogdanovich has died
Best known as a director (Last Picture Show, Paper Moon), but also a prodigious film writer with a long list of books with his authorshop. Or as Hollywood Reporter put it: "a surrogate film professor for a generation."
Obits
Iconic Director of 'Last Picture Show' and 'Paper Moon,' Dies at 82 – Variety
Peter Bogdanovich, Oscar-Nominated Director and Champion of Hollywood's Golden Age, Dies at 82 – Hollywood Reporter
Peter Bogdanovich, the actor and critic-turned-filmmaker – Deadline
One of the 'New Hollywood' directors dies aged 82 – UK Mirror
---
Sally Ann Howes has died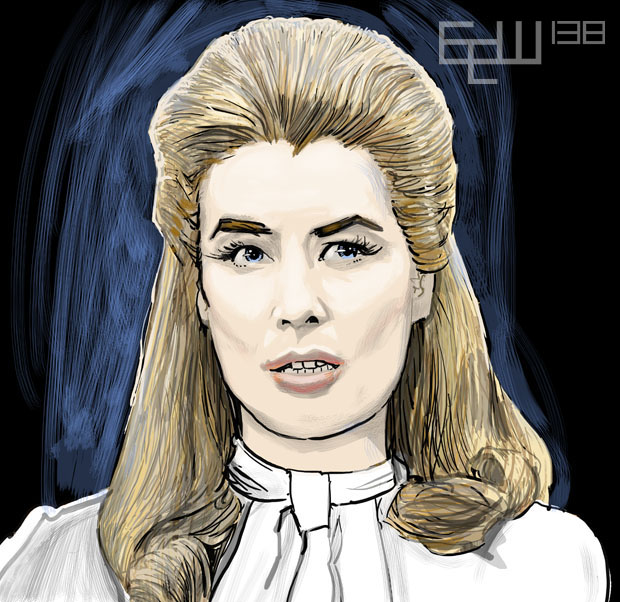 Born July 20, 1930 – Died December 19, 2021.
Film, Theatre and TV Show actor, famed for Chitty Chitty Bang Bang, among others.
Obits:
"Star of My Fair Lady and Chitty Chitty Bang Bang" – UK Daily Mail
"'Chitty Chitty Bang Bang' actor Sally Ann Howes dies at 91" – Associated Press
"Sally Ann Howe" – UK Guardian
"Chitty Chitty Bang Bang star Sally Ann Howes dies aged 91" – BBC News
"Truly Scrumptious Sally Ann Howes" – Hollywood Reporter
IMDB Career Profile – 40 screen acting credits
---
Betty White has died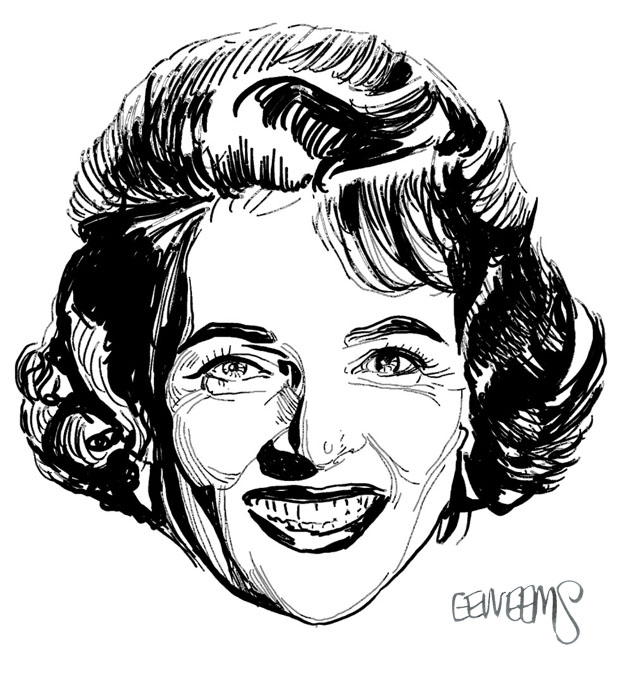 Obits:
A "national treasure" – CBS News
William Shatner and Ryan Reynolds comment on Betty White's passing – Cinemablend
TV Golden Girl and America's Sweetheart – Yahoo News
Why was Betty White so beloved of her generation – Los Angeles MSN
Remarks on Betty White's passing by the President, actors and comedians – NBC New York
Memories Of Betty White on the Mary Tyler Moore show – Deadline Hollywood
Steve Martin talks about meeting Betty White for the first time – NBC New York
IMDB Career profile for Betty White - 123 credits
---
Touch of Evil – 1958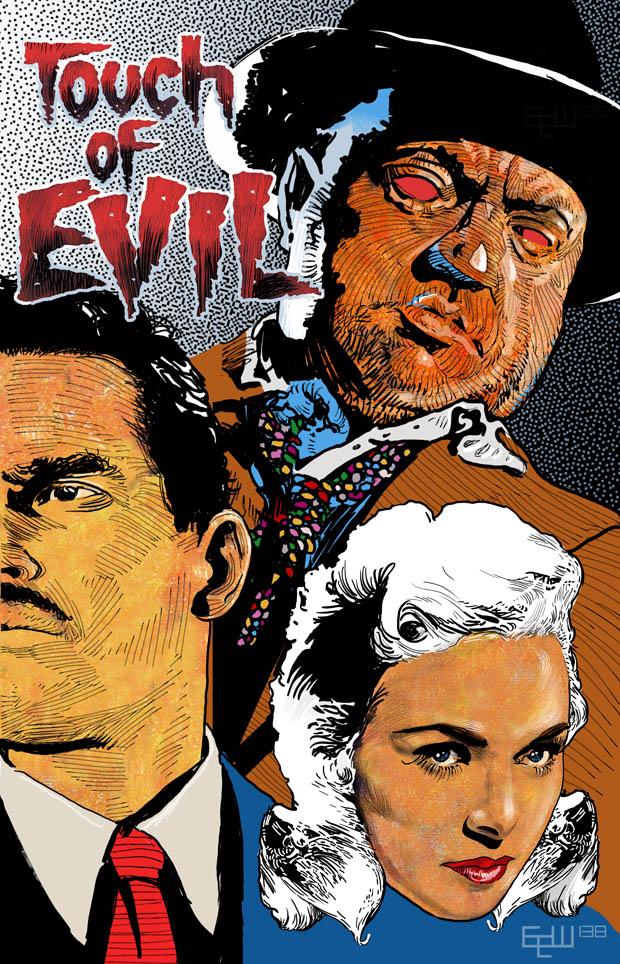 Review of Touch of Evil
As a basic overview of a career, twin studio film bookends Citizen Kane and Touch of Evil gives Welles a depth that I can't think of any other director/actor having. At the very least, one can say Welles started with a "super-A" studio film like Kane, and ended with the "super-B" studio film Touch of Evil.
---
The Cat and the Canary – 1939
A young Bob Hope (36 years old) and a young Paulette Goddard (29 years old) star in The Cat and the Canary, one of the prime 20th century "spook house" stories that came out of theatre, then into silent films, and finally the "talkie" era with three versions, the last one in 1979.
This 1939 version is the first time that Hope played his "brave coward" character in a film and it isn't as polished as later renditions, but this youthful version combined with Goddard and balanced against the rest of the cast is enjoyable and warm in a way that Hope's later solo films sometimes would not be, particularly later in his film career. Goddard appears to be simply enjoying the proceedings in The Cat and the Canary (though her character ends up being the main "canary" under threat as the tale unfolds) and in general she is featured like the star of the show, which she certainly is, with director Elliot Nugent taking time to make sure a number of her scenes are carefully lit to present her beauty or while trading cracks or reactions with Hope (or the rest of the cast). Nugent makes sure we get to see her laugh at any number of the on screen gags and jokes and its infectious as if she is also part of the audience listening to Hope's barrage of one-liners.
This 1939 The Cat and the Canary isn't a straight-up comedy but a hybrid tale with a gloomy, Gothic setting where a group of relatives have assembled to hear the reading of a will at an Isolated mansion on an island in the Bayou country of Louisiana. The surroundings are filled with mossy-trees, swamps, alligators, and guards from a nearby mental asylum because they are searching for an escaped prisoner called "the Cat," and the menace of this unseen assailant builds throughout the story as people go missing and bodies are found in surprising places. Director Nugent builds up the mood of a horror film at times in this film, and the creeper, barely seen (until near the end) seems like a homicidal villain prototype for any number of later mad killers, for example the famous Norman Bates of Psycho.
But, we're not watching a "slasher" film here, though some of Hope's one-liners are cutting (asked if he believes dead people can come back to life, his character answers "you mean, like the Republicans?")* Goddard and Hope are an excellent comedy duo and the success of this film led to two more team-ups: The Ghost Breakers and Nothing But The Truth.
The Cat and the Canary was originally released November 10, 1939
* If that line seems funny, listen for a line about the Democrats in The Ghost Breakers, also with Goddard.
---
Free stuff dept: The "Awards Issue" of Deadline Hollywood is an online, downloadable PDF file, 112 pages – Deadline
---
American Film Institute announces the "top ten" films of 2021
CODA
Don't Look Up
Dune
King Richard
Licorice Pizza
Nightmare Alley
The Power of the Dog
Tick, Tick… Boom!
The Tragedy of Macbeth
West Side Story
---
Netflix is now producing more movies than anyone else in Hollywood – Bloomberg
---
AMAZON: Boris Karloff: A Gentleman's Life - 356 Page Biography
---

---
You will see Amazon links on this web site because I am an Amazon affiliate. I earn from qualifying purchases.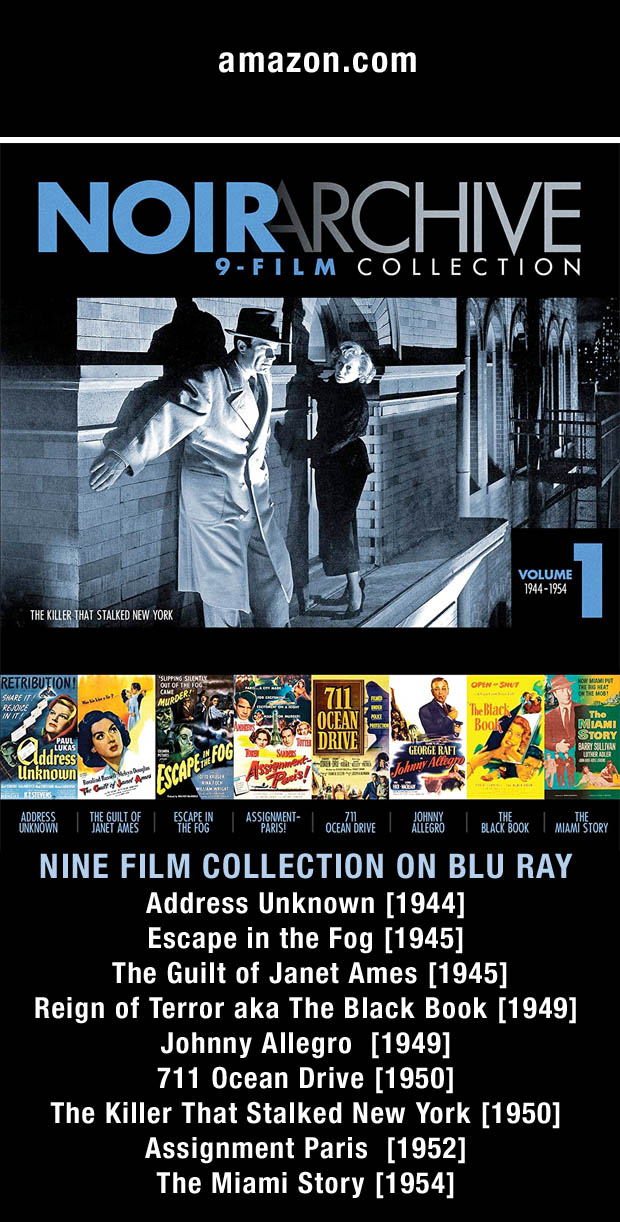 Noir Archive Volume 1: 1944-1954 (9 Movie Collection) [Blu-ray]
---
---
What's Recent
---
---