Reviews of Classic Film, with artwork and news
LAST UPDATE September 20, 2023
---
Controversy around Marilyn Monroe statue in Palm Springs, California – Columbus Dispatch
A "Forever Marilyn" statue derived from the subway steam skirt-raising scene in Seven Year Itch is a cause of contention because it is centered on a street that has been closed to vehicle traffic for years and now the City wants to reopen the street, which means moving the statue.
---
Honoring Ozu Yasujiro – Something
Ozu Yasujiro, the leading Japanese film director behind classics including "Tokyo Story" and "Late Spring," has had his double birth and death anniversaries – Ozu died in 1963 on the day of his 60th birthday, a little more than a year after the release of his last film "An Autumn Afternoon" – celebrated throughout 2023 at places as varied as the Cannes Film Festival, Los Angeles' Margaret Herrick Library and the Taiwan Film & Audiovisual Institute."
---
Joan Collins, Marilyn Monroe and the "Wolves of Hollywood" – MSN El Pais
She was extremely friendly, so we started chatting. After a couple of martinis, she warned me about the harassment in Hollywood and the 'wolves in this town,'" Joan Collins, 90, now reveals in her explosive new memoir, Behind the Shoulder Pads: Tales I Tell My Friends, which will be published on September 28..."
---
When The Dalton's Rode – 1940
Randolph Scott and Kay Francis share top billing in this very energetic western, but the real stars are Broderick Crawford as the leader of the outlaw Dalton Brothers and the stuntmen who pull off an escalating series of dangerous stunts which keeps this film churning forward. Jammed with humor (often via the caricatured hillbilly "Ozark Jones" played by Andy Devine) and with a not-so subtle script containing criticism of law and order gone corrupt and violence becoming an end unto itself, When The Dalton's Rode is not the average western however much the horseback chase scenes and robbed trains seem familiar.
More When The Dalton's Rode - 1940
---
Marilyn Monroe's Brentwood home temporarily saved from demolition – Salon
Various forces pushing for it to be turned into a historical monument.
---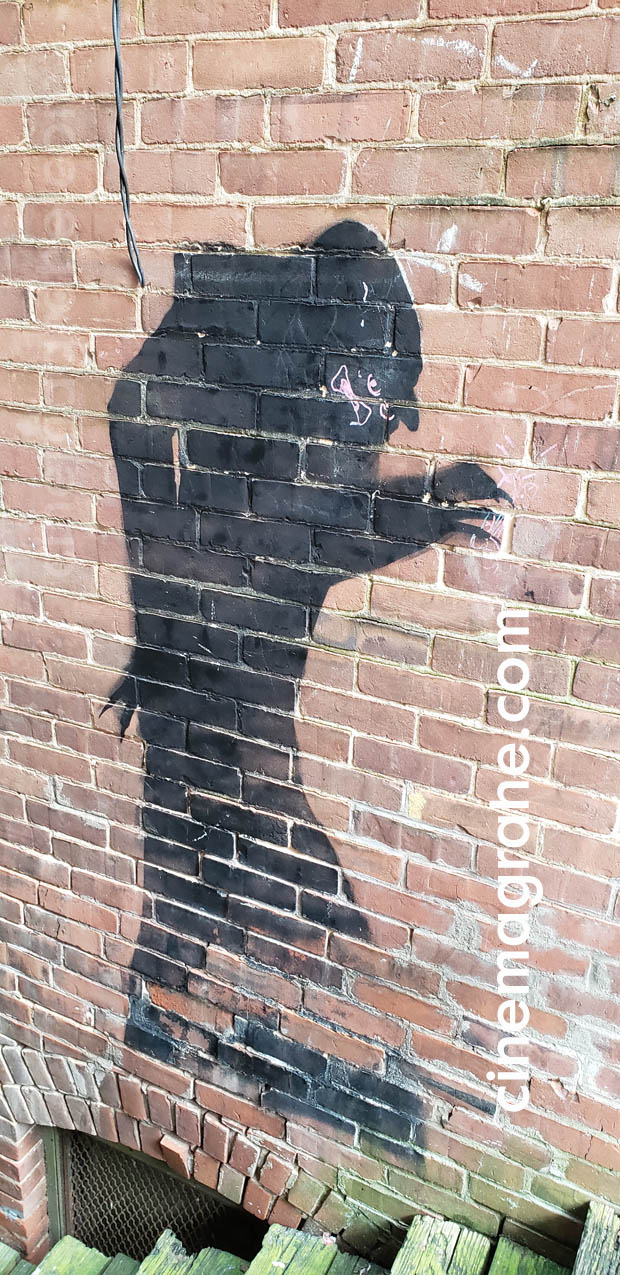 Max Schreck on a brick wall, Nosferatu in Eureka Springs, Arkansas - and another image of the brick wall.
---
Quick Review: Mandalay – 1934
This pre-code drama about being a "hostess" or "cafe girl" in Rangoon and the dream of escaping to the cool, green hills of Mandalay up the river.
Two reviews of the film:
Kay Francis in Mandalay - 1934
Longer review of Mandalay – 1934
---
The Crisis at TCM
Article about what it means that TCM's role in film culture (and American culture) has come under threat? - Next Avenue.org
---
Director William Friedkin has died
"American director behind two of the great film cult classics of the 1970s: The French Connection and The Exorcist" – UK The Guardian -"Like Robert Altman and Sidney Lumet, Friedkin had come to cinema through TV and documentary, but made a vital contribution to the American new wave. His double-whammy in the first half of the 1970s, The French Connection (1971) and The Exorcist (1973), met with critical acclaim and a level of box-office success that elevated them into pop-culture phenomena... His finest hour was arguably the 1985 cop-and-counterfeiters thriller To Live and Die in LA..."
"...a Craftsman of Cold Fury Who Left His Mark (and the Devil's) on the Culture" – MSN Variety
"Linda Blair wrote that William Friedkin 'changed my life forever' when he cast her as Regan MacNeil" – People Magazine
"Friedkin won the Oscar for best director for French Connection in 1972" – MSN CNN
"Francis Ford Coppola Remembers William Friedkin: "Billy's Work Represents True Milestones In Cinema"" – MSN Deadline Hollywood
---
Review: Roman Holiday - 1953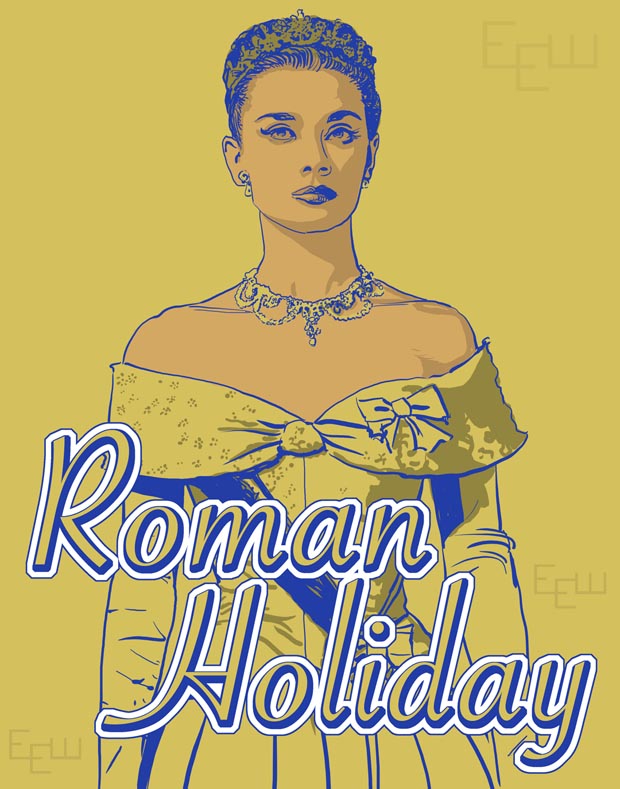 An overprotected royal princess, portrayed by Audrey Hepburn, sneaks away from her handlers for an unaccompanied stroll around Rome. Unfortunately, they had administered a strong sedative to her before she left, leading her to later fall asleep on a ledge above a sidewalk in a dimly lit street. Along comes an expatriate American reporter, played by Gregory Peck, who decides he cannot simply leave the young woman sleeping unattended on the sidewalk.
More Roman Holiday 1953
---
Review: The Last Thing He Told Me - 2023
A seven episode TV miniseries about family mysteries and the bonds of loyalty, affection, and vindictive hatred.
More The Last Thing He Told Me - 2023
---
Olive Films is no more
Olive Films extends our sincere gratitude to all of our customers and fans over the years. We are no longer adding titles or selling any of our products, but we are proud of the many films and TV shows we released, covering nearly every genre and taste from as far back as 1915. We hope these releases continue to be a treasured part of your collection for many years to come.
Olive Films was the source for a number of titles that could not be found anywhere else, such as a Bluray HD of William Powell's Mr Peabody's Mermaid, they also had excellent disks of Orson Welles MacBeth, the Groucho Marx/Carmen Miranda Copacabana, and a lot of others – Link to search Olive Film titles still available through Amazon.
---
The Madonna's Secret - 1946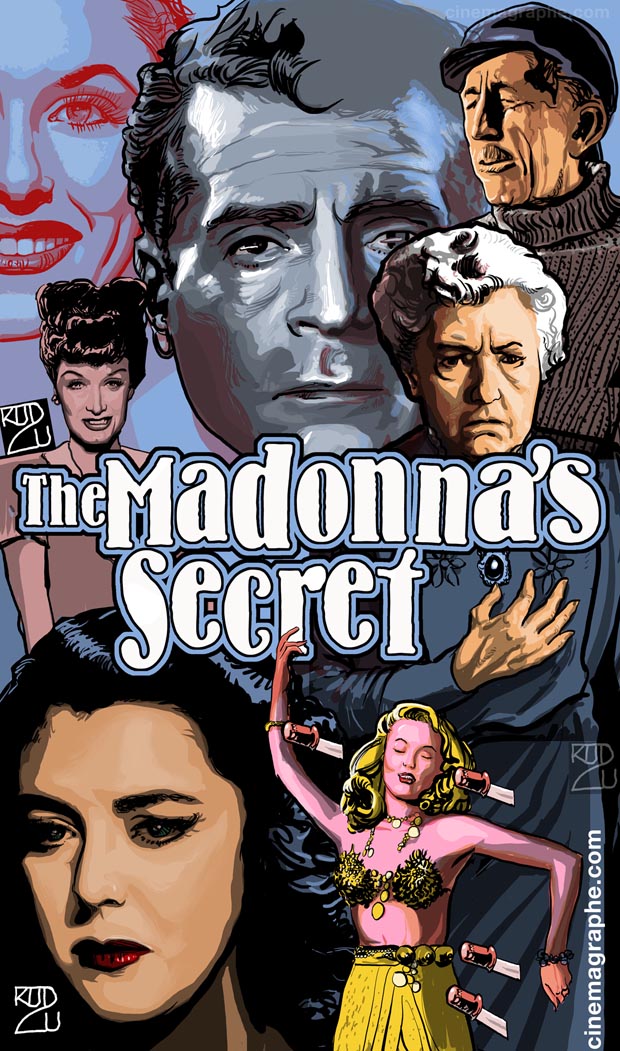 Models are turning up dead while working for a certain artist with a troubled past, and the sister of one of the slain women is determined to bring the killer to justice.
More about The Madonna's Secret, 1946
---
---
Gorilla At Large - 1953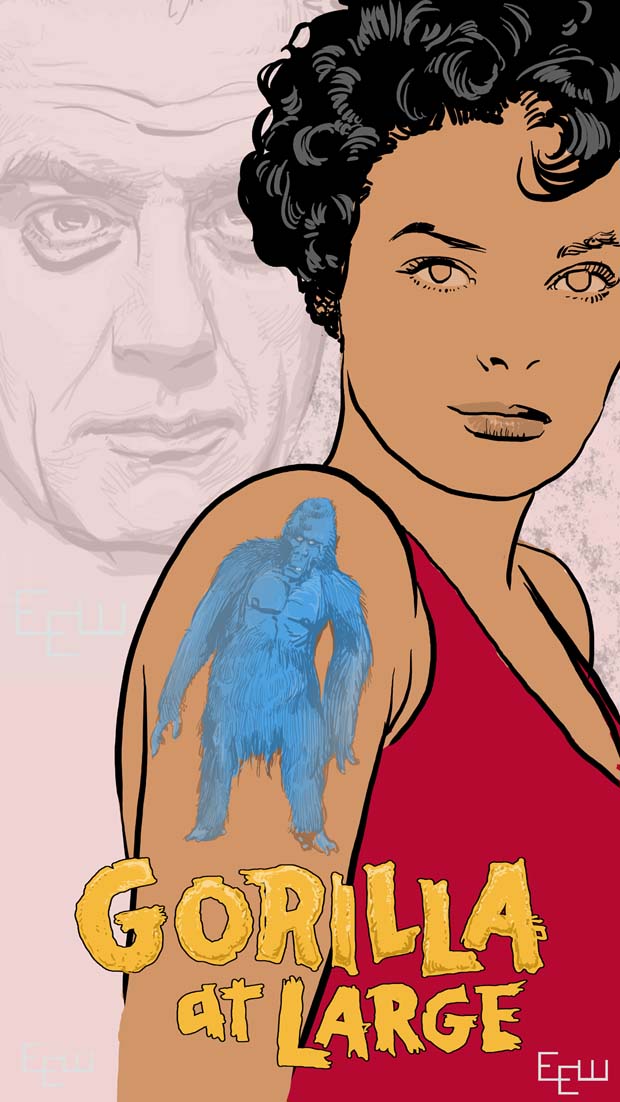 Gorilla At Large, 1953 - Raymond Burr and Anne Bancroft
An already troubled carnival sees their problems multiply as backstage rivalries and mysteries are brought out into the open, meanwhile, there's a problem about the star gorilla... more about Gorilla at Large, 1953
---
"How profit-driven turmoil at Turner Classic Movies placed a vast cultural heritage at risk" – Los Angeles Times
Ten years ago, I felt that we were in kind of a golden age of appreciation of film classics and appreciation. ... Now it seems to be falling apart."
---

---