CINEMAGRAPHE
LAST UPDATE November 7, 2019
Reviews of Classic Film, with artwork and news
---
James Dean back in new film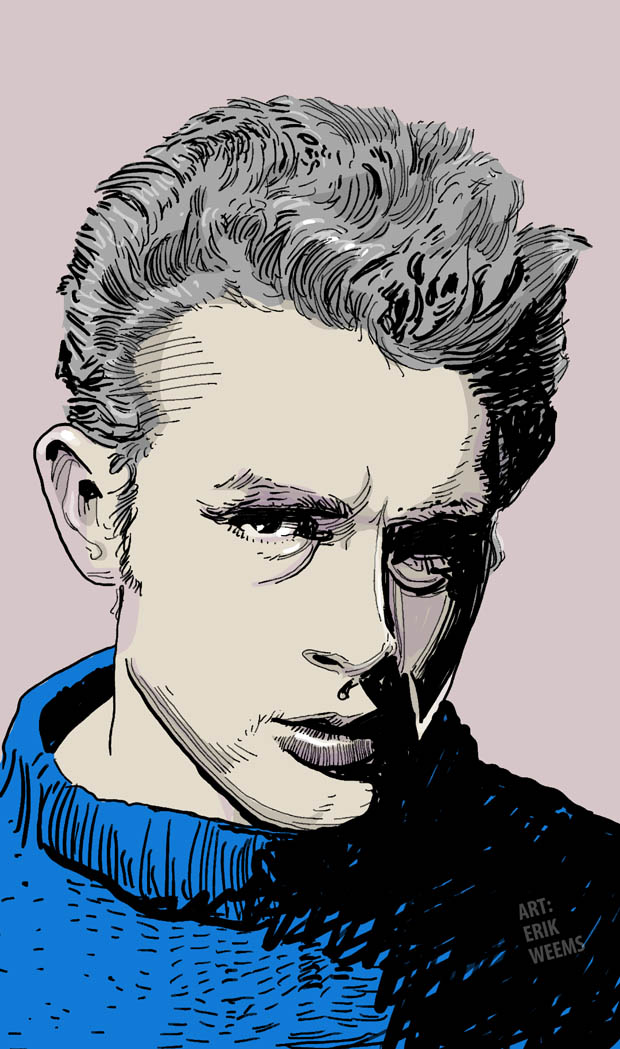 My headline is false, the image of James Dean will appear in a new film via CGI effects. To make it appear Dean is appearing in a fourth movie (the actual James Dean only appeared in three film roles* before his death by automobile) the Magic City production company has licensed Dean from his family. The film is to be released in 2020.
"Dean will play a character named Rogan in the pic, of which Ernst said: "We searched high and low for the perfect character to portray the role of Rogan, which has some extreme complex character arcs, and after months of research, we decided on James Dean."

Article at Deadline Hollywood
Though IMDB is placing the coming film into their list of James Dean acting credits, who can possibly accept that this will actually be James Dean on the screen, no matter how well constructed the computer-derived visuals?
CGI has already been used to change the age on actors in films of the last decade, and has recently was used to completely manufacture deceased actors into movies made after their passing, for example Peter Cushing and Carrie Fisher in recent Star Wars movies. As impressive as these computer-constructed images were, I don't believe many people were fooled that they were looking at just another "live" actor on the screen.
Casting deceased actors into new films has been done many times by recycling footage from past movies into new movies (for example Steve Martin's 1982 comedy Dead Men Don't Wear Plaid), but even IMDB recognizes what's going on here by listing the acting credit as from "archival footage." That won't be the case in this coming film (Finding Jack) which is stepping out into a whole new area of film production. Long predicted (or feared) in the past, the concept of licensing dead actors and producing new films featuring them has arrived.
Media covering this James Dean project with various levels of delight and alarm:
Actors against the project - CNN
More actors against the project - MSN News
James Dean "Better off dead" - The UK Guardian
Movie is titled 'Finding Jack' - CBS News
* James Dean credits: Giant, East of Eden, and Rebel Without A Cause
---
Carole Landis 1947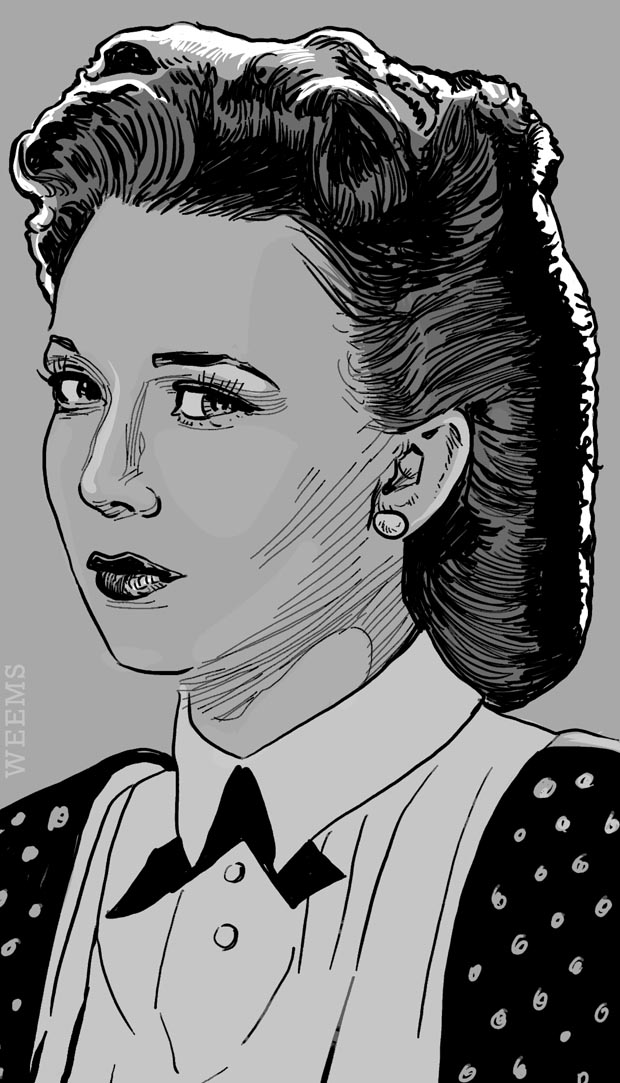 Twilight Time has a HD restoration of the 1948 Out of the Blue featuring a famous cast of classic Hollywood actors: George Brent, Virginia Mayo, Turhan Bey, Ann Dvorak, Carole Landis, Elizabeth Patterson, Julia Dean, Richard Lane, Charles Smith, Paul Harvey, Hadda Brooks
More info on this release at the Twilight Time website
---
Criterion's coming classic film slate
Fail Safe - tense 1964 film about a nuclear technological debacle. 4K restoration. In a way, Fail Safe is the straight version of Dr. Strangelove. Release set for Jan 28, 2020.
The Fugitive Kind - 1960 Tennessee Williams' film with Brando, Magnani and Woodward. HD restoration. Release Jan 14, 2020.
Holiday - This 1938 of youth following its dreams to freedom outside of convention features the expert humor skills of Cary Grant and Katherine Hepburn. 4K restoration. Released Jan 7, 2020.
---
BFI releasing new HD classic film disks
The British Film Institute announces coming films:
Beat the Devil - 1953
Cosh Boy - 1953
Judgment at Nuremberg - 1961
---
Laugh, Clown Laugh - 1928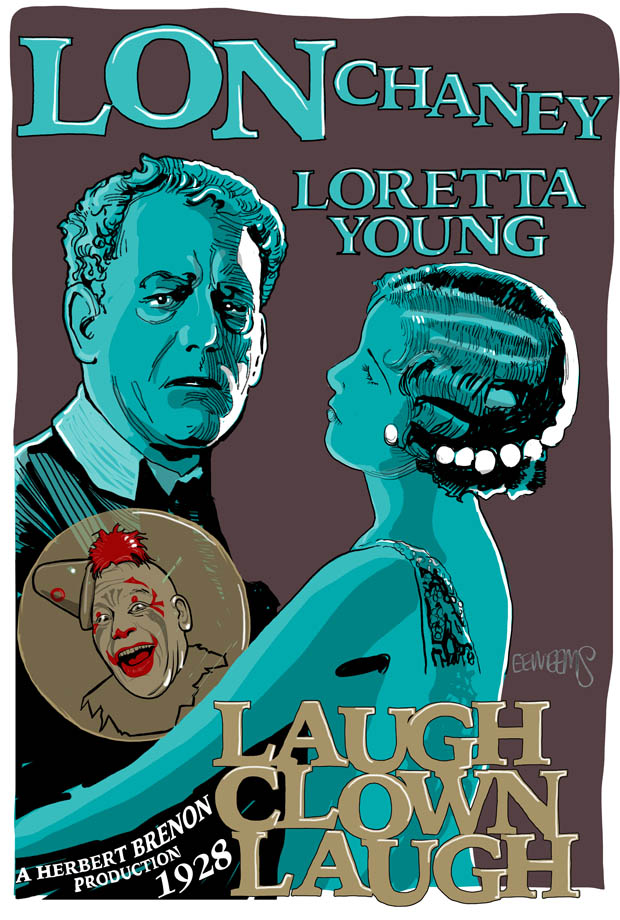 A tormented, depressed man (Lon Chaney) goes for help to a doctor. The doctor suggests he look up the local circus featuring the famous clown Flik to brighten his life with laughter. The only problem, as the man answers, "Flik will never make me laugh," because he is Flik.
More Laugh, Clown Laugh
---
Oct 22, 2019: Warner Archive has a number of their classic and "oldies" (their word) titles on sale.
---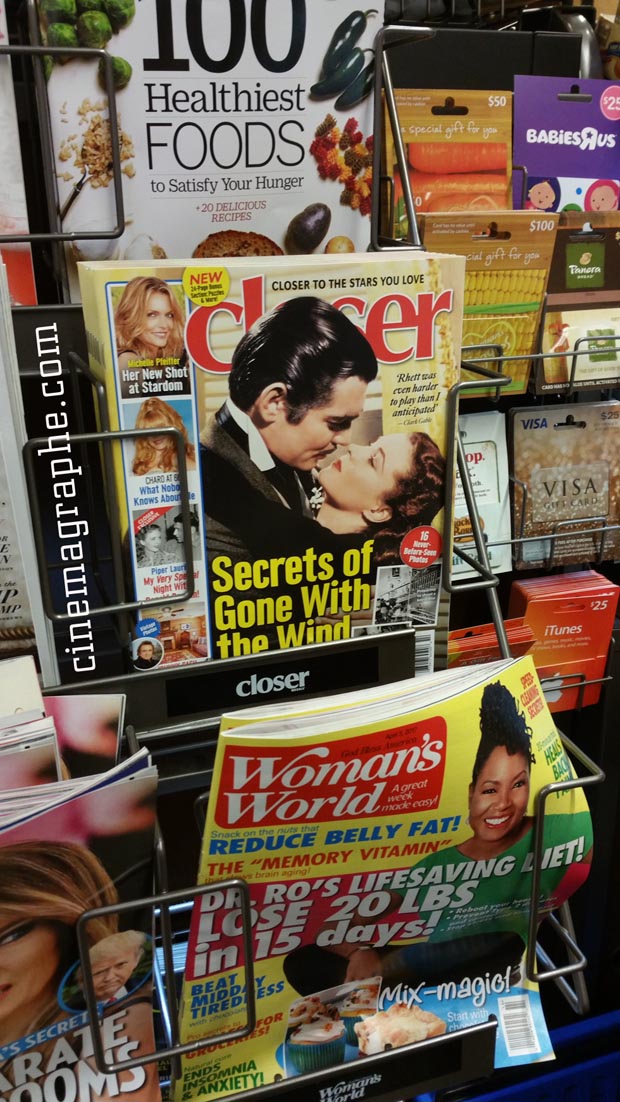 Secrets of Gone with the Wind
---
"How are you going to argue with a man who gets in the way of a gun? Huh? That's the most serious thing a man can do. Never get in the way of a gun. Never."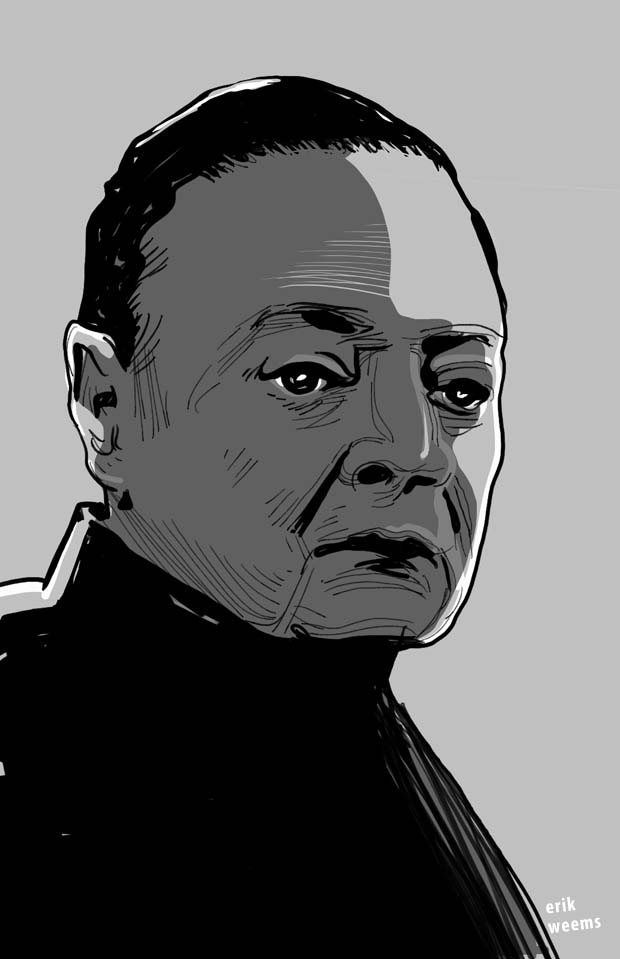 No. 5 Checked Out - broadcast on Screen Directors Playhouse on January 18, 1956. Directed and written by Ida Lupino (with Willard Wiener).
Teresa Wright, Peter Lorre and William Talman are stuck together at a remote camping site that two crooks (Talman and Lorre) have chosen as a hideout after a robbery.
With the two robbers checked in, Wright's unsuspecting and isolated campsite manager is vulnerable in more ways than one: her business isn't even officially opening for another few weeks, so there's no one else around, plus she is deaf and thus unable to hear Lorre and Talman arguing over how their previous robbery went wrong and a man was killed.
Not that the killing bothers Lorre. In this Lupino and Wiener screenplay Peter Lorre is playing another in a very long list of crooks, but in this case he is unencumbered of having some boss over his head and having to behave like a toadying henchmen. Instead, he's the boss and has a gleeful appreciation of both killing people and laughs at the crisis of conscience that his getaway car driver (Talman) is going through.
Teresa Wright's and Talman's characters of Mary and Barney form a quick friendship, part of it powered by Talman's trying to keep an eye on Mary so that Lorre doesn't kill her, but at some point he has to make a choice between getting away safely himself or saving Mary who is entirely unaware of the danger she is in the middle of.
Lupino's directing is fast and direct, and the cast gets through the story quickly, this being a short TV drama. The emphasis is on Wright's kindness and decency, and her deafness preventing her from gauging the growing threat that is being spoken of right before her. Talman plays with the focus and concentration that he more famously brought to being public prosecutor Hamilton Burger in the long-running Perry Mason court drama series.
---
News:
Greta Garbo featured article at UK Guardian
And Jayne Mansfield's 1959 trip to the UK at Chiswick recounted at UK Telegraph
---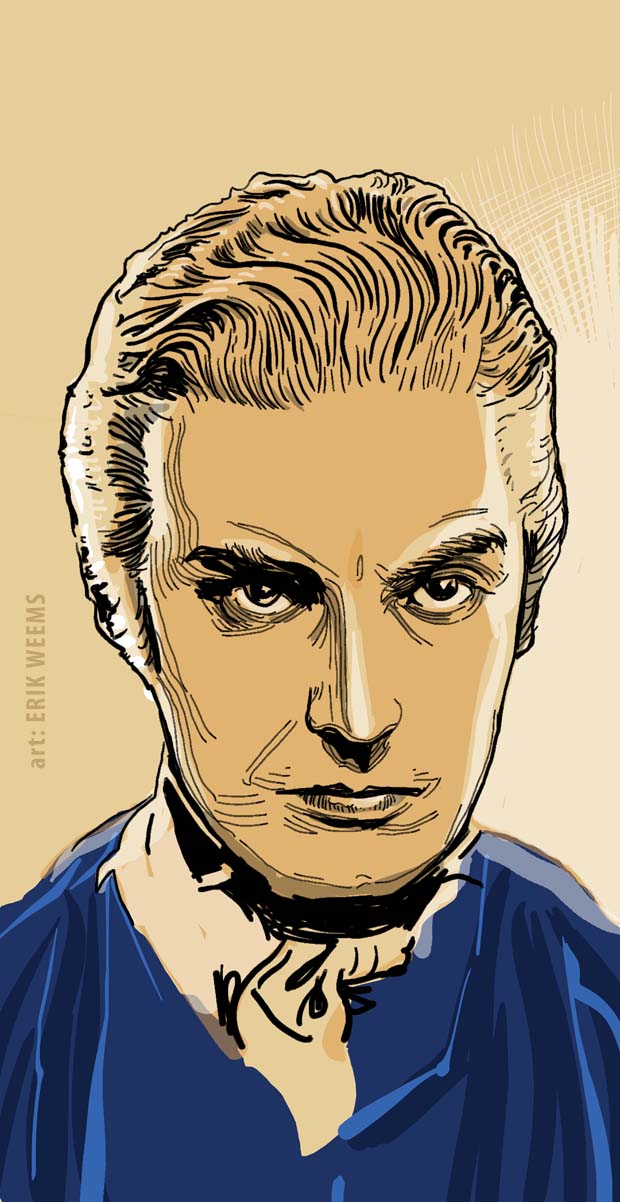 Ronald Colman - from Count of Monte Cristo
---
Criterion classic film releases for December:
Tunes of Glory - 1959 - Alec Guinness – Criterion Page
The Story of Temple Drake - 1933 - Miriam Hopkins – Criterion Page
---
Kino Classic Film coming releases:
The Eagle - 1925 - Valantino – Kino Lorber page
Woman in Hiding - 1950 - Ida Lupino – Kino Page
Naked Alibi - 1954 - Gloria Grahame and Sterling Haden - Kino Lorber page
Christmas in July - 1940 - Preston Sturges! – Kino Lorber
---
Lucky Penny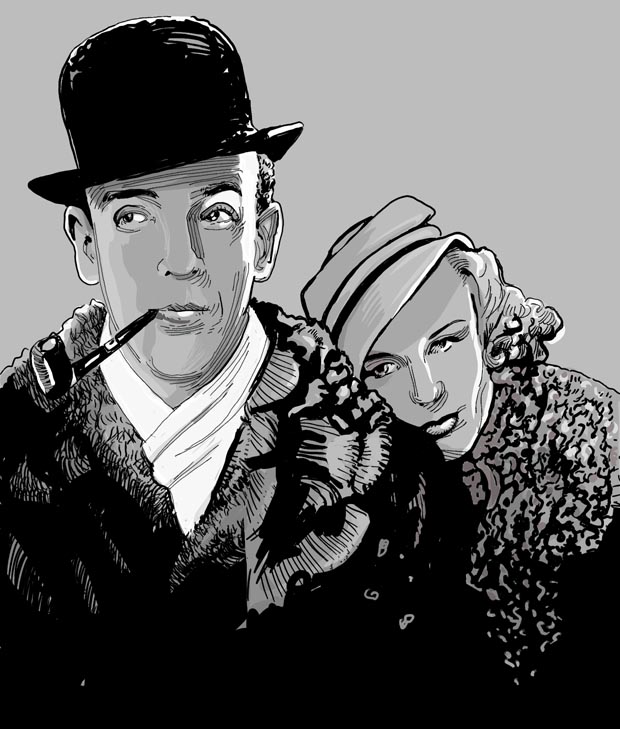 Swing Time - Released October 12, 1936. Directed by George Stevens
The Astaire-Rogers films often repeat (there's ten in total), and that's the case with Swing Time. Fred (as "Lucky" Garnett) and Ginger (as Penny Carroll) has the usual set-up: Fred likes Ginger but she's reluctant, therefore he must pursue. To win over this lady he'll have to have something to draw her besides talk and jokes (script from Howard Lindsay and Allan Scott), he'll need (you guessed it) great dancing. And that's where Swing Time is a unique and rare film. The famous dancing couple work through several different numbers sprinkled into the goofy story line, the first one the absurd situation where Fred is at the dancing school where Ginger teaches and he makes pretend he's got no ability whatsoever. Tripping, falling and sliding as Ginger struggles to keep him aloft finally leads up to the payoff: the dancing school owner (Eric Blore) is made to see what the helpless Astaire has learned during his ten minute lesson and he then proceeds to grab Ginger and deliver a bravura number that has the pair devouring all of the space in the school's practice studio.
Swing Time has a bit more "middle" than usual due to director George Steven's layering in more emotional life to the couple getting to know each other, though there's no mistaking this part of the film for a serious effort at a romantic drama. It's only between dancing and just staring past the camera together that we are allowed to visually see depicted a warmer human tale versus what the wise-cracking screenplay allows.
Many of the Astaire and Rogers films are hampered a bit by a kind of variety-show structure that has songs and other dancers popping into the center of the film as if the stars from above the title needed a break off screen to catch a breather (this is most obvious in the otherwise very fine 1935 Astaire-Rogers film Top Hat featuring Irving Berlin's music and tunes). Swing Time isn't in that category as Dir. Stevens has centered the film more onto our two principals, and they carry the load like a typical comedy-romance. Perhaps that is why Swing Time is often considered the best of their movies together.
The Criterion Swing Time Blu-ray
is a smooth and carefully balanced picture, and is said to be a restoration effort on the Criterion packaging (which features a wonderful black and white photo of Rogers and Astaire dancing, with the title and bits of text in golden-ink, which in my opinion is appropriate and representative of this whole effort). The sound is a bit harsh and loud in places, but is nonetheless the best example of this film, for both audio and visually, I have ever seen.
---
Audrey Hepburn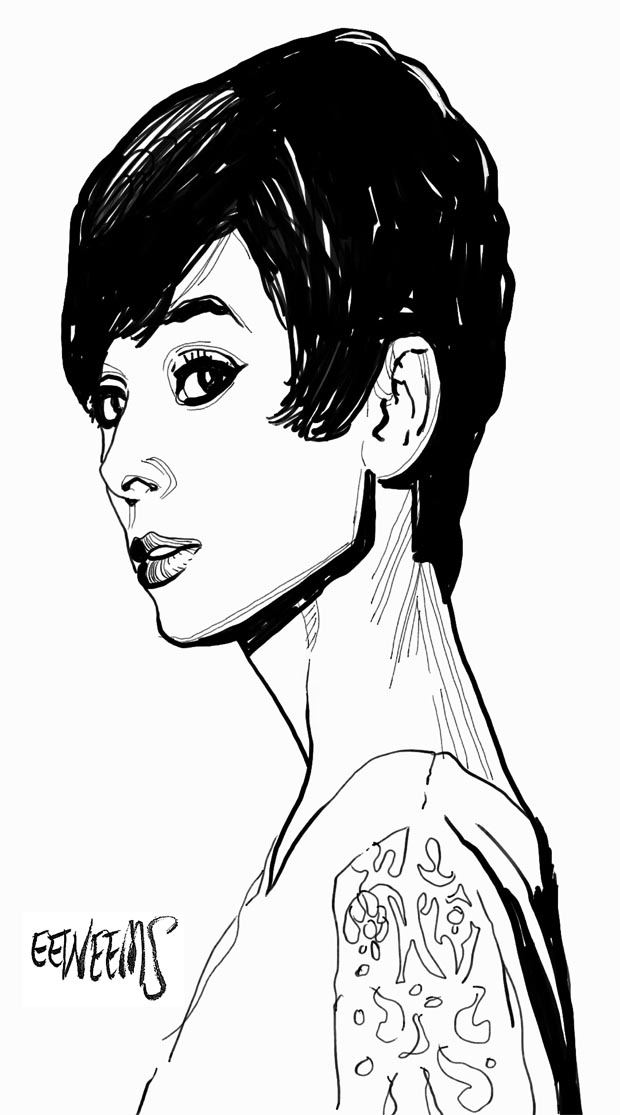 ---
New from Twilight Time
Wild in the Country - Elvis 1961 - Twilight Time page
Movie also features: Hope Lange, Tuesday Weld, Millie Perkins, and John Ireland
The President's Lady - Chuck Heston 1953 - Twilight Time page
Also features: Susan Hayward, John McIntire and Fay Bainter
---
Louise Brooks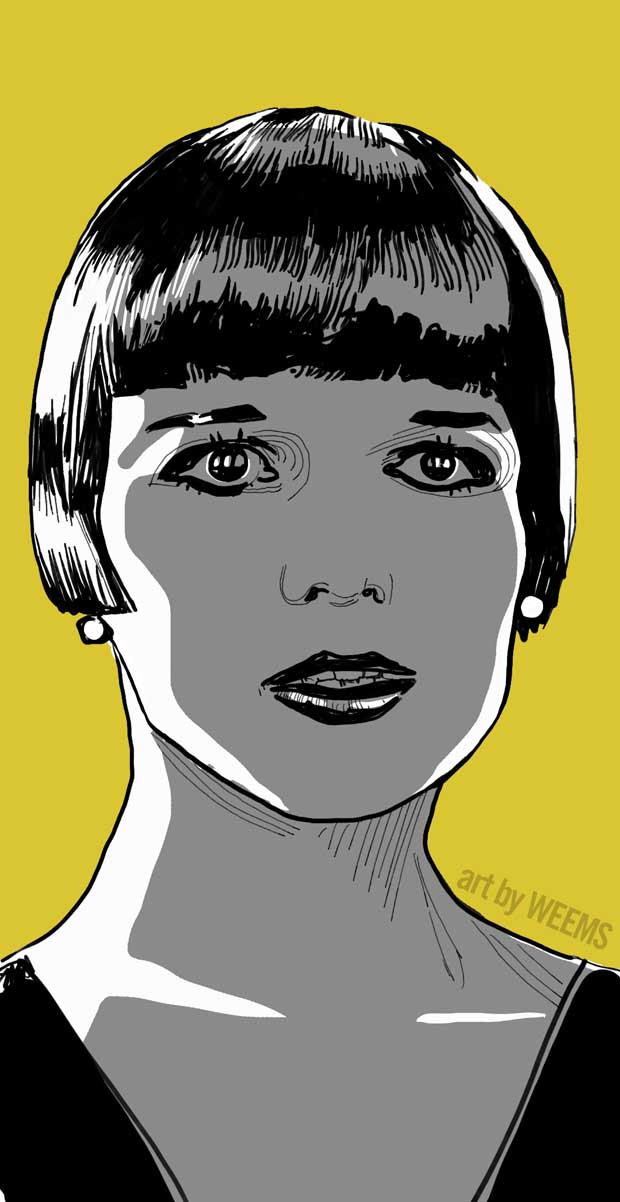 ---
Bette Davis double release from Criterion
Criterion has two classic Bette Davis titles set up for Blu-Ray release in Novermber. All About Eve is listed as a 4K restoration, and Now, Voyager is "restored" 4K transfer.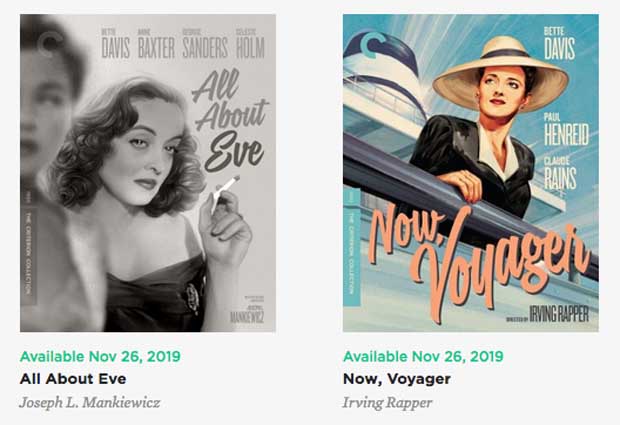 Criterion website page on All About Eve
Criterion web page on Now, Voyager
---
The Frozen Ghost - 1943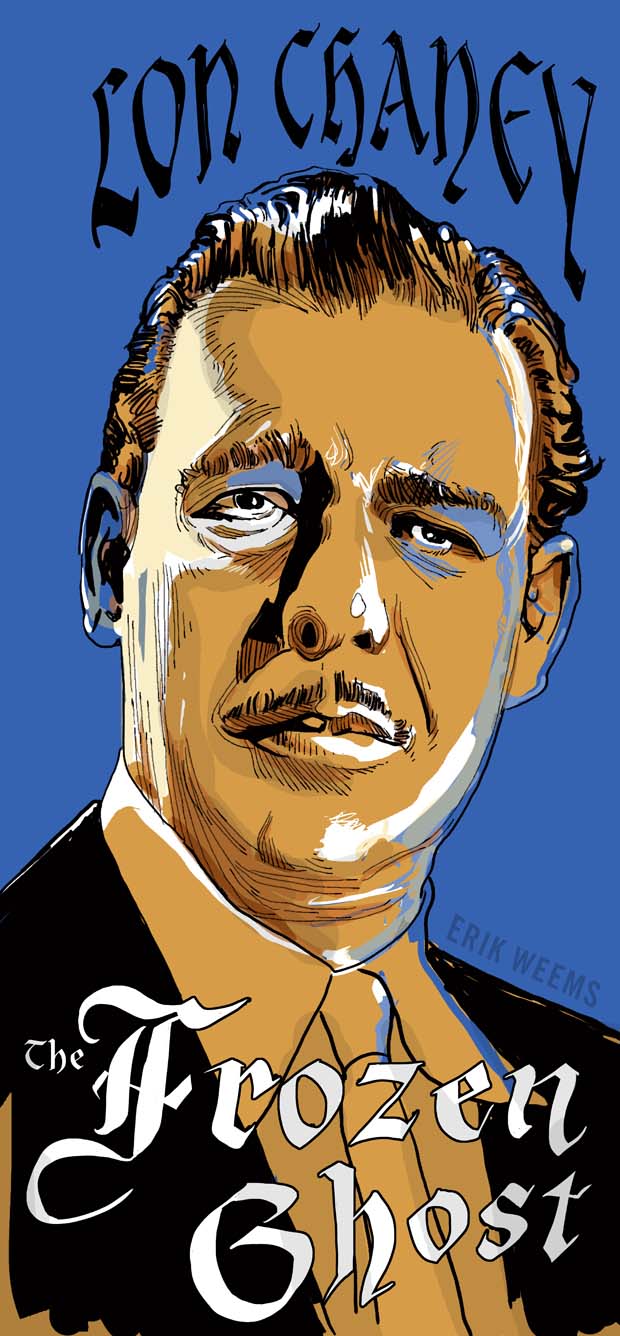 Lon Chaney Jr (as Gregor the Great / Gregor the Mentalist) has a load of worry on his mind after his power of hypnosis seem to have gone beyond his control and is actually killing people. He retires from his stage act to think this over while incognito at a wax museum, but this only stirs up more trouble as the whole roster of actresses in The Frozen Ghost cast are either in love with him or are carrying a heavy crush, a situation that is driving the unstable Dr. Rudi Poldan (Martin Koslek) to plan a murderous revenge.
More on the 1945 Inner Sanctum film The Frozen Ghost
---
Easy Living Blu-ray from Criterion
One of the best of the 1930s screwball comedies with a script by Preston Sturges and featuring Jean Arthur. Arthur is Mary Smith, the recipient of a lot of good (or bad) luck all in one day. When financial super-businessman J.B. Ball (Edward Arnold) takes away his wifes fur coat and flings it off the top of their building, it lands on struggling Jean Arthur on her way to work in the street far below. This begins a chain of events that causes her to fall into a world of wealth and luxury, completely oblivious why all the gifts and attention are coming her way.
AMAZON: Easy Living [Blu-ray]
More on Easy Living
---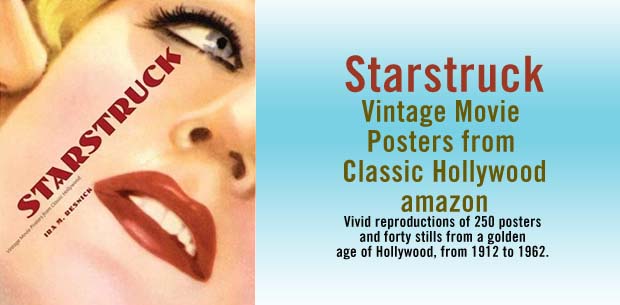 Starstruck: Vintage Movie Posters from Classic Hollywood
---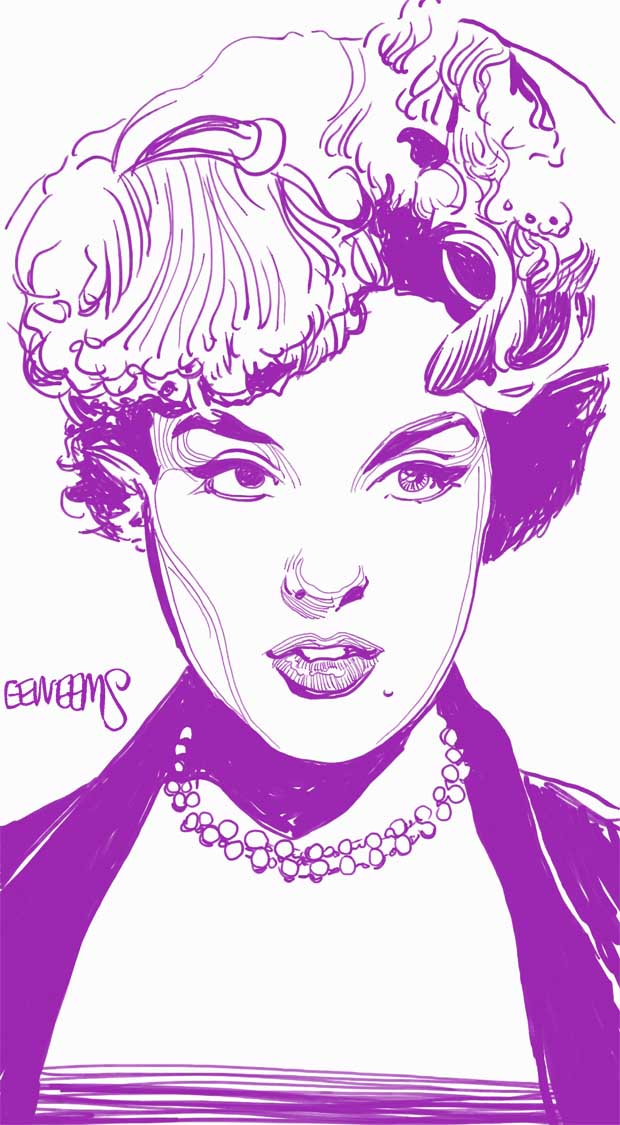 Allison Hayes
---
The Man Who Turned to Stone - Released March, 1957. Directed by Leslie Kardos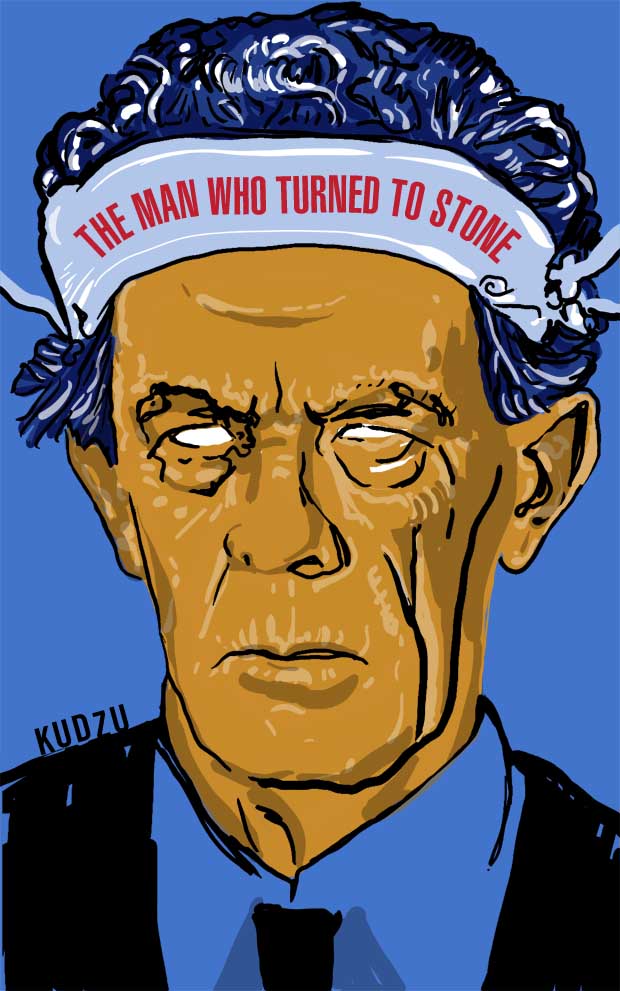 A girl's reformatory school is being used as a supply warehouse by a group of aged scientists (though they certainly do not look elderly, just distinguished and academic) who have found a way to use the girls as power-rechargers that expand their own life-spans hundreds of years. These people (who kill the girls in the cause of science) will begin to harden like petrified trees without these special treatments. A low-budget effort with minimal effort to the sets and directing, though the actors certainly give it a go as they travel through the crazy storyline.
More on The Man Who Turned to Stone - 1957
---
Don Knotts
---

---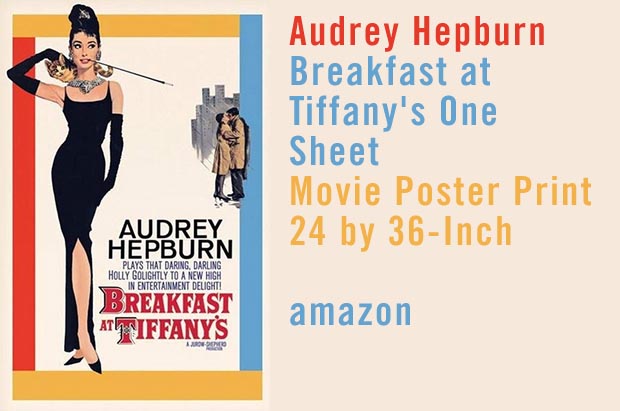 ---
What's Recent
---
Discovering Jean Harlow - Online Documentary
---

Best. Movie. Year. Ever.
How 1999 Blew Up the Big Screen - Fight Club. The Matrix. Office Space. Election. The Blair Witch Project. The Sixth Sense. Being John Malkovich. Star Wars: The Phantom Menace. American Beauty. The Virgin Suicides. Boys Don't Cry. The Best Man. Three Kings. Magnolia. - 416 pages - AMAZON 2019
---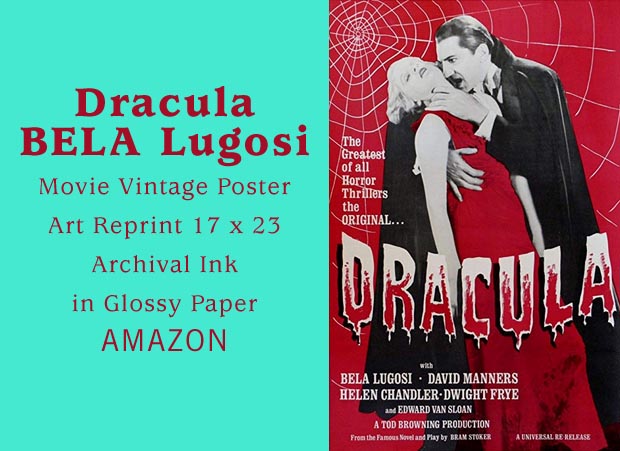 DROB Collectibles Dracula BELA Lugosi Movie Vintage Poster Art Reprint 17 x 23 Archival Ink in Glossy Paper VMP07
---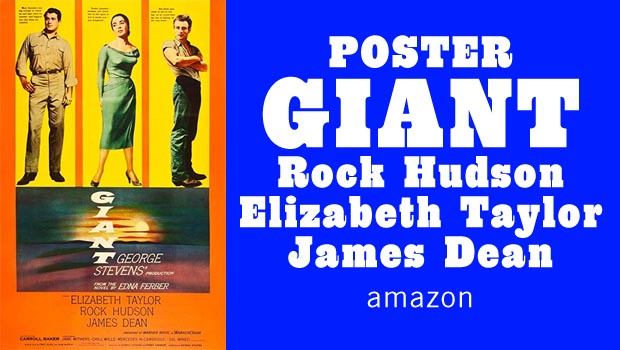 Posterazzi Giant Rock Hudson Elizabeth Taylor James Dean 1956 Movie Masterprint Poster Print (11 x 17)
---
Universal Classic Monsters Collection - Box Set Bluray - AMAZON