CINEMAGRAPHE
LAST UPDATE March 27, 2020
Reviews of Classic Film, with artwork and news
---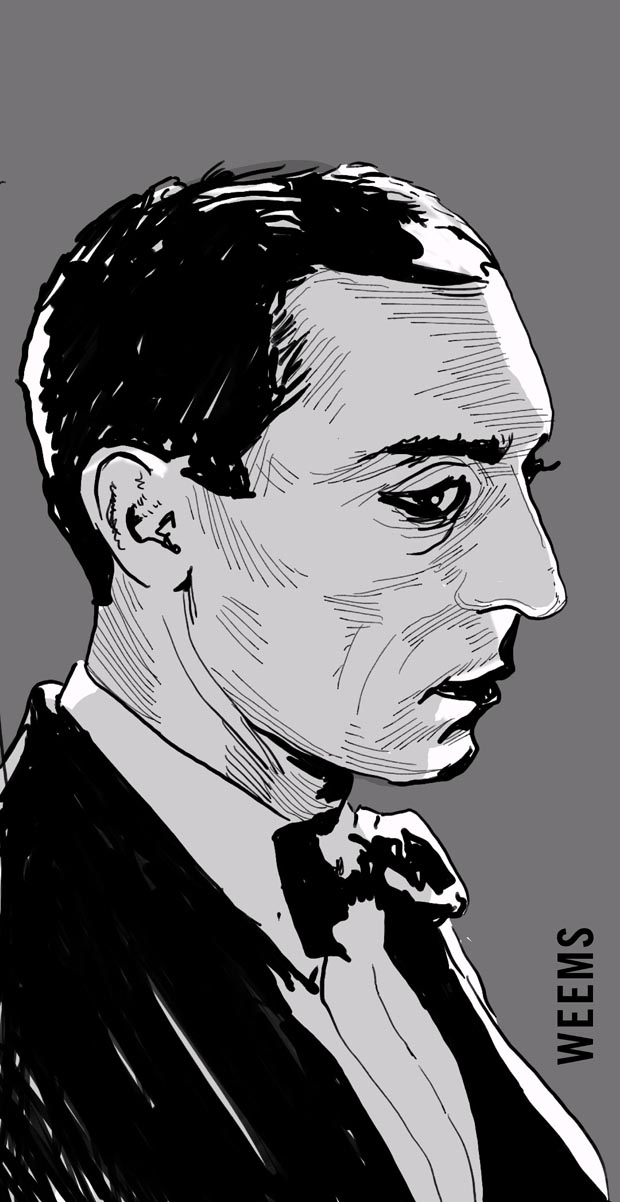 The Great Stone Face
Peter Bogdanovich has made a documentary about Keaton - story at UK Guardian
---
Mr. Peabody and the Mermaid - 1948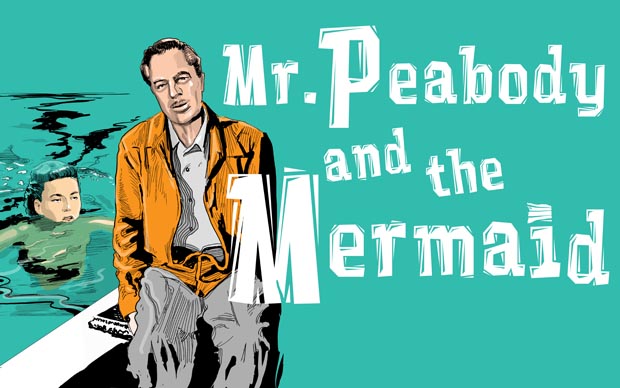 Mr. Peabody and the Mermaid - released August 11, 1948. Directed by Irving Pichel
This William Powell comedy features the ace Hollywood actor as a man just turning fifty years old (Powell himself was fifty-five at the time), who has come across a mermaid while on vacation in the Caribbean. The trip to warm weather from his life in Boston is due to a crisis of mortality engulfing him ("...fifty is the old age of youth, the youth of old age" he opines to his wife, played by Irene Hervey) and the pretty mermaid (Ann Blyth) represents a return to youth, or at least, youthful energy, as he has to keep moving her around, putting her first in a bathtub, and then into the extraordinarily large fish pond at the deluxe island inn where he and his wife are staying.
Complications grow as the mermaid (from a distance, she never really gets a good look at her fishy competitor) is mistaken by the wife for an affair with an opportunistic local woman (played by Andrea King) who belongs to the British island community. But while we are shown the wife's jealousy and a sort of four (or five)-sided triangle (a local British islander has his eyes on Hervey) being formed, it never really gels and the film is really occupied with Powell sneaking away to spend time with his fishy female friend.
Though Mr. Peabody and the Mermaid is structured in the same style as a 1930s screwball tale, a field Powell excelled in, this movie is very much a late 1940s movie with a fantasy edge to it that makes it unique. Lacking the urgent speed of that earlier era, this one makes do with evenly spaced gags about psychology, abstinence from smoking and alcohol to improve an aging body, the attitudes of the British toward Americans (and visa versa), and of course, mermaids. What it fails to achieve in trying for sophistication, for example a rather clumsy suggestion that maybe what is happening is only in Powell's mind, it mostly makes up for it with us watching an alarmed Powell trying to figure out what to do with the beautiful half-girl, half-fish on his hands.
Aside from Powell's skills, the agreeability of Hervey, and the non-speaking work of the Mermaid (Blyth's character understands English well enough, she just can't voice any lines), the film has a tincture of sadness to it, something that would be quite out of place in one of those 30s' comedies that Powell made (the script for this film is by Nunnally Johnson from a Guy Jones novel).
Blyth doesn't have to pull off anything like the fearsome multi-sided work she did in Mildred Pierce, her more famous film. On the other hand, with Mr. Peabody and the Mermaid, she does about everything that can be hoped for with a mute part that centers on being a mythological symbol of self-destruction in a middle-aged man's vacation to recapture his bearings in life (and there's some confusion about all of this in the story-telling. This mermaid sings and in the end Powell ends up on the rocks of a small island, which matches the ancient tale of Ulysses tortured by the mermaids singing, trying to lure the hero to run aground on rocks. But whereas the mythological creatures wished to slaughter sailors, there's nothing like that to the cheerful mermaid played by Blyth. Rather, she seems as ensnared by Powell as he is with her.)
The production qualities are first rate, though limited. There is a grandiose set for the Inn where Powell and Hervey are staying, with an enormous pond where the rare and tropical fish inside it end up being eaten by the mermaid. When Blyth dives downward into its impressive depths it looks more like a fantastically big fish tank, complete with a toy castle for the mermaid to hide in. The tail Blyth swims with is encrusted with glinting jewels along its scales, and supposedly this wearable special effect cost approximately $20,000 to build, and a week of practice to learn to swim with. It's rather amazing that Blyth is able to effectively express everything through her face or by splashing her large fish-tail, and there's no mistaking what she means when she does either.
Outside of the Hollywood sets, scenes are shot around Weekiwachee Springs, Florida, representing the British Caribbean isle where Mr. Peabody meets his mermaid.
Powell is the old-world gentleman here seen in so many of his other films, older and with slices of silver in his hair along the temples. Instead of winning the girl and setting his world in order like those films allowed him to do, here he is set apart from the British island clique on the screen, and in a way that reinforces the sometimes melancholy undertone of the movie, with Powell alienated to some degree from every other character in the film, except for his mermaid.
---
As coronavirus shuts down movie theatres, Hollywood rushing to put their 2020 films into video-on-demand
Story at USA Today
---
---
Lyle Waggoner 1935-2020
He was the original Steve Trevor of Wonder Woman on TV and played a long running part of the classic 1967-1974 Carol Burnett Show. He had many other credits, chiefly on TV programs. He died age 84.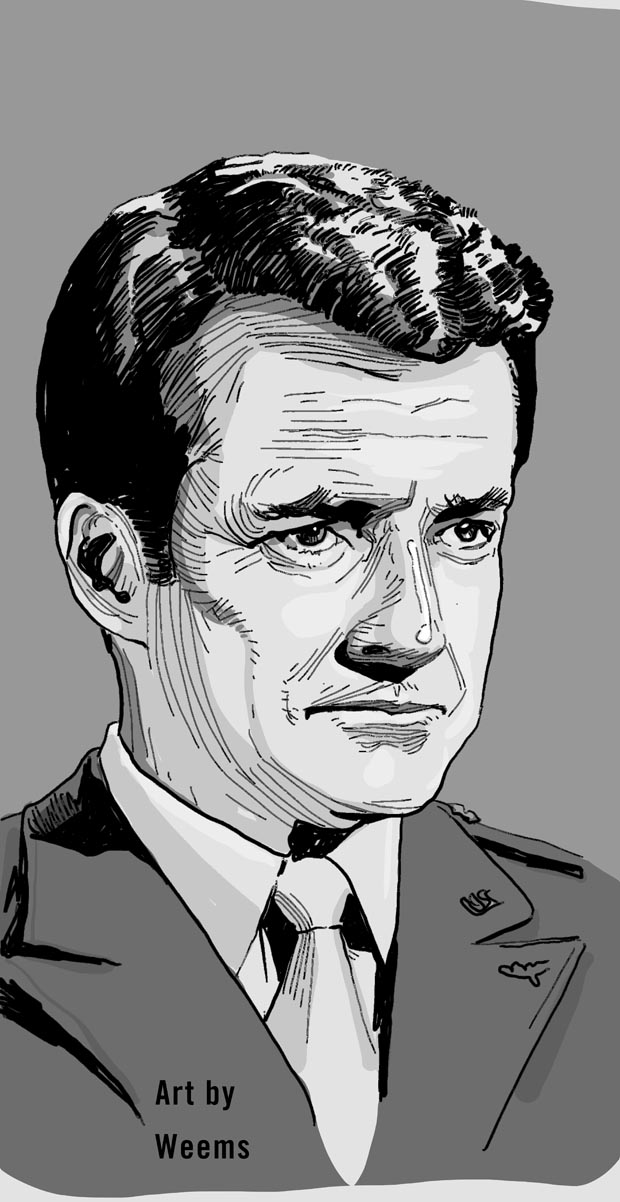 ---
Criterion releasing HD of Buster Keaton The Cameraman
Page at Criterion on The Cameraman
Directed by Edward Sedgwick, 1928
The HD disk releases June 16, 2020
Here's the disk extras:
New 4K digital restoration
New score by composer Timothy Brock
Audio commentary from 2004 featuring Glenn Mitchell, author of A–Z of Silent Film Comedy: An Illustrated Companion
Spite Marriage (1929), Buster Keaton's next feature for MGM following The Cameraman, in a new 2K restoration, with a 2004 commentary by film historians John Bengtson and Jeffrey Vance
Time Travelers, a new documentary by Daniel Raim featuring interviews with Bengtson and film historian Marc Wanamaker
So Funny It Hurt: Buster Keaton & MGM, a 2004 documentary by film historians Kevin Brownlow and Christopher Bird
New interview with James L. Neibaur, author of The Fall of Buster Keaton: His Films for MGM, Educational Pictures, and Columbia
PLUS: An essay by film critic Imogen Sara Smith
---
---
---
New Dracula film coming from Universal
Making a Dracula movie is something that seems to happen every few years, but when Universal takes up the challenge, that's a little different. They've got to measure up against their original from 1931 with Bela.
Story at Hollywood Reporter and at Movie Web
This story at Gamespot puts it succinctly: "New Dracula Movie In The Works After Success Of The Invisible Man."
The new Universal version of the H.G.Wells' was made for $7 million dollars, but has so far pulled in $106,619,685 worldwide (March 13, 2020).
---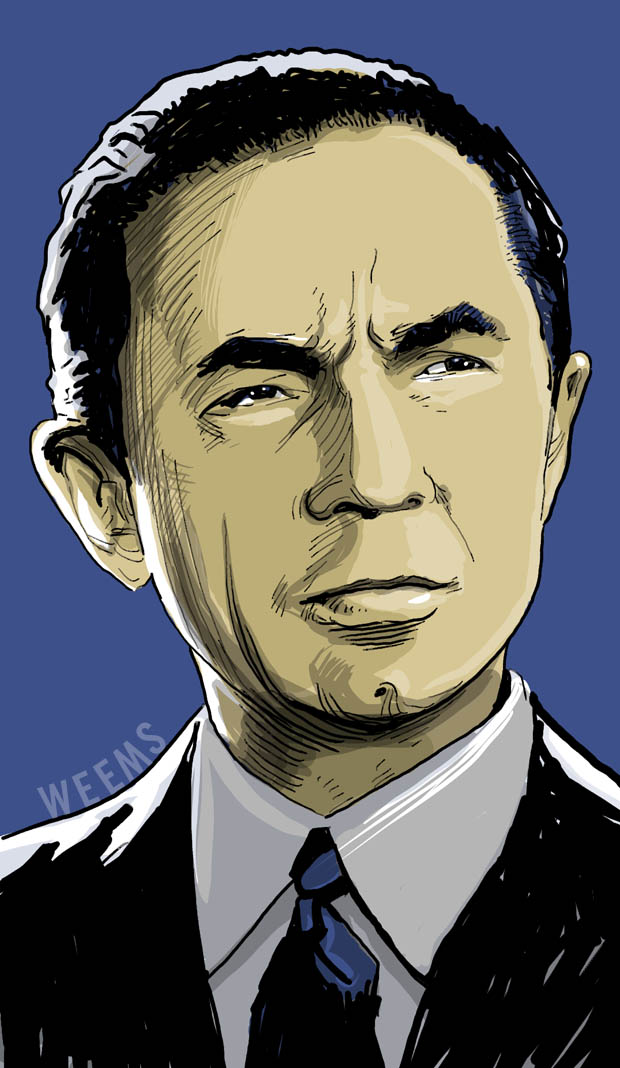 ---
The challenge of the VHS tape has now morphed into the challenge of streaming
The question at Hollywood Reporter: When should a movie production go into theaters and when should it just go to paid streaming? ("Hollywood's New Dilemma: When Is a Movie Worthy of Movie Theaters?")
The new vocabulary: "theatricality" meaning the ability to compel a viewer to see it on a big screen versus waiting until the (mildly) interesting offering makes its way onto home TV screens.
This is an old question, refreshed by the internet:
When VHS first appeared as a viable consumer electronic item (meaning at a price that the middle class could afford) around 1982 or so, there were many theoretical ideas floating about releasing new films into theaters and into home video at the same time, the idea being that studios could recoup costs and make profits with a double-whammy approach to the moviegoer.
These experiments finally yielded to the flood of "mom-and-pop" video stores that made for a loose-network that demanded rental versions of new films that had already made their way through theater release. For the privilege of getting it first with a window of a month or two before the consumer-grade tape would be released to Walmart and other stores, video rental shops paid substantially higher prices, often a rental version tape would cost over $100 per copy for a popular movie. The challenge for the rental shop then was to rent that tape as often as possible, hence in the early days the usual policy of overnight rentals on releases was instituted.
That pioneer network of small-time entrepreneurs renting out tapes (and tape machines, too, since the machines were still rather expensive. I bought a Radio Shack VHS machine in 1983 for $425, and that was the discounted price as a new model had just come out. The equivalent cost in 2020 would be $1,100) finally was swallowed up by chain stores like the now defunct Blockbuster.
VHS (and Betamax) tape finally segue-wayed into DVDs, then HD Blu Ray, and now here we are at streaming over the internet, and the question has returned: can Hollywood reap profits by going straight to the home screen?
In the 1950s, the same question arose, whether releases to theaters could coincide with premieres, that advertising could possibly compensate for the loss in tickets for theatre seats. The eventual answer was theaters first, then the tiny "twonky" in the living room.
This revolving dilemma for the old fashioned "movie show" at a Bijou seems to center on something that the Hollywood showman, generation afer generation, can't quite dissect: why is sitting in the dark in a room with strangers watching a pretend story with actors pretending to be people that they aren't so compelling? And why does that experience trump sitting in a lighted living room with family, with interruptions for the convenience of snack breaks, bathrooms, conversation with the other viewers, and the onslaught of portable digital worlds on phones and tablets?
---
Song of the South - forever stalled as a Disney release to streaming, broadcast, video, you name it
Story at The Grape Vine
---
Ten Commandments
Blu Ray "Digibook" edition released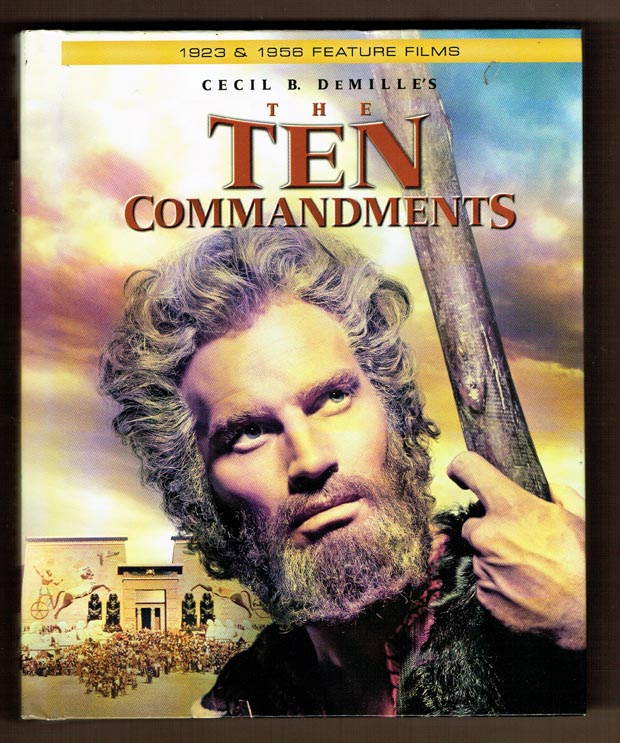 One difference between this new Blu Ray release and the "50th Anniversary" DVD set is the new Blu Ray doesn't include the 6-part documentary on the making of the film that was included on the 2006 DVD, but the Blu Ray has a newer documentary titled "Making Miracles" which has new interviews and plenty of photography showing the film production (and cannibalizes pieces of the 2006 doc.) Both sets have the same audio commentary by Katherine Orrison who wrote the 256 page book "Written in Stone: Making Cecil B. DeMille's Epic The Ten Commandments" published in 1999.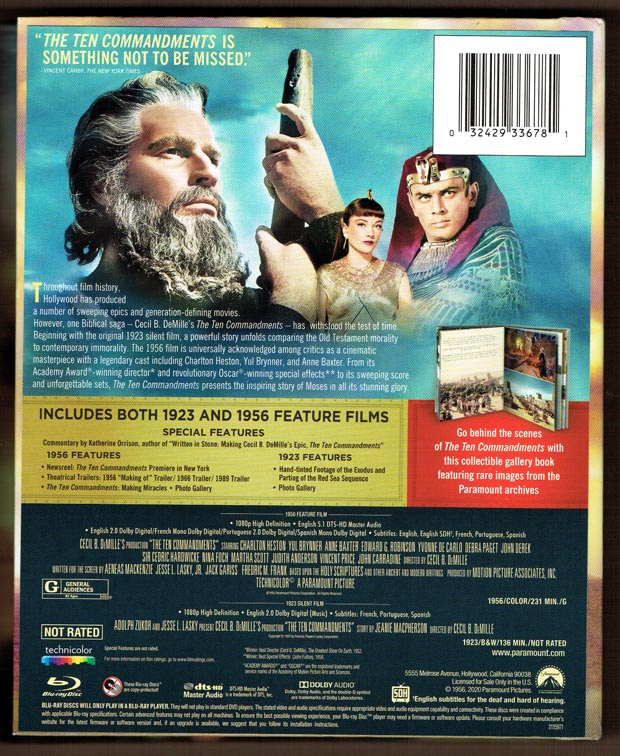 The 1923 Silent Ten Commandments Blu Ray disc
I compared the 1923 silent film Ten Commandments "extra" that is packaged onto this Blu Ray Digibook version to the 50th Anniversary DVD set which is also included the 1923 silent version. The film is "silent" only in a relative sense: both the Blu Ray and DVD versions have a nonstop organ soundtrack. Not surprisingly, the Blu Ray version of the 1923 film is sharper than the DVD version. It isn't a huge improvement but it is discernible difference, supporting the idea here on this 2020 Blu Ray release that the 1923 version "extra" is a complete 1080 HD scan of that movie.
The 1956 Silent Ten Commandments Blu Ray disc
Comparing the 1080 HD version of the 1956 film with the DVD provides a much clearer difference. The HD Ten Commandments has sharp, bright colors and shows off Cecil B. DeMille's production with a lot of detail I'd never noticed before, such as Anne Baxter mouthing dialogue, unheard but probably understandable to a lip reader as her scene watching an off screen Heston fades into another scene where he is brought before the movie audience for the first time, kneeling before Cedric Hardwicke (as Egyptian Pharaoh Sethi) and Yul Brynner (as Rameses II). Another result of the high detail of the HD Blu Ray is seeing the fine small moles on Eddie Robinson's face, or the painterly body-makeup on Yul Brynner (is it makeup or just his tan? Supposedly, he was only in Egypt for one day for shooting because of commitments on the play The King and I. Of course, there's plenty of sun in California where Brynner's other scenes were shot). Besides odd items like that, there is the increased clarity to see the expensive art direction* which pervades so much of the movie.
About the 1956 Production
DeMille spent a lot of time putting together this remake of his own 1923 film, officially beginning in May 1952 by telling Paramount executives his next project was Ten Commandments whether they wanted it or not, since he was willing to go to another studio to achieve it. DeMille was then seventy-one years old and had the kind of clout that comes from a long string of blockbuster movies and having a Hollywood name that was recognizable to most ticket-buyers despite the fact he wasn't an actor (perhaps only Hitchcock and Frank Capra compare in this sense).
The typical critical remarks about the finished movie is that (like many DeMille films) there is an overproduced feeling to it, but this may be more due to the fact that compared to other films, they're the ones that are underproduced.
A lot of the acting in the 1956 Ten Commandments looks overdone, but so much of what's on the screen from this large cast is all within the same range of emotion to each other (some exceptions might be the natural gracefulness of Cecil Hardwicke, Eddie Robinson, or the sinister Judith Anderson) so that it all works together in the same heightened way, like a very well-done comic book, or really, considering the context of the time it was made, like many of the melodramas of the mid-1950s that had a great deal of high-relief emoting.
After all, though the film purports to be a telling of the story of Moses from the Bible, it is actually fashioned like a 1950s inter-family drama about two brothers and their competitiveness and the 1950s anxieties of the women around them, with a subtext about communism versus democracy (for example, when Yochabel is going to be crushed by the slow-moving stone monument being put into place by the Hebrew slaves being whipped by Egyptian masters, it looks like this is DeMille's metaphor for tyranny vs. the individual, or even more so, USA/Western civilization vs USSR. In 1956 the contest between the two systems was a lot more serious, and undecided, than in the 21st century. Notice also in that scene that the artisan carver played by John Derek is the one who first swoops down to Yochabel's rescue.)
In the Ten Commandments, the Biblical elements are scrambled quite a bit. For example, Pharaoh drowns in the the Red Sea in the historical telling, but Yul makes it out alive in DeMille's version so that he can brood about it back at the Capitol of Egypt. That DeMille took a lot of liberty with the storytelling in order (apparently) to build up the box office potential of his subject meant he also watered down the Biblical chronology, which is a lot scarier than anything put on the screen in this film. (Speaking of scary, one of DeMille's later unrealized production ideas was to make a film version of the book of Revelation featuring the Four Horsemen of the Apocalypse. How that could be made into a pleasing box office success for a mass audience seems impossible to me.)
Some facts about the Ten Commandments production:
The shooting script was 308 pages long and contained 70 speaking roles (take a look at the full cast at IMDB - you will be scrolling for awhile).
Five years in making, shot in Egypt (with up to 8,000 extras) and in Hollywood, with sets at Paramount spilling over into their parking lots and then spreading into the next door RKO lot. Right up until release, DeMille worried about whether the film would succeed and felt a lot of relief when it was a box office "juggernaut," at one time rising to the level of the #2 all-time earner behind perennial box office champion (adjusted for inflation) Gone with the Wind. DeMille's fear was that The Ten Commandments bombing could doom Paramount Studios.
It was a stressful shoot and DeMille had a heart attack during work in Egypt. Henry Wilcoxon (cast in many DeMille movies, including Ten Commandments) was one of DeMille's closest friends and was there with him when it happened. He helped DeMille until medical attention arrived (even before production began while back in Hollywood, Wilcoxon seemed to be DeMille's one-man art support department because he could draw up ideas on paper on the spot while he and DeMille discussed production possibilities. Wilcoxon's behind-the-scenes influence is exemplified by the story bandied about in various versions that Heston's casting as Moses was because Wilcoxon saw that Heston's head and Michelangelo's statue of Moses in Italy showed a lot of physical similarity. Wilcoxon made sure that similarity came under DeMille's eyes while he was thinking about who to cast for the lead (Heston also appeared in DeMille's 1952 The Greatest Show on Earth).
Wilcoxon is in Ten Commandments on screen as Pentaur, and even directed some scenes while DeMille was convalescencing. DeMille's wife Constance Adams took over overseeing production when DeMille had his heart attack. Some directing was also done by cinematographer Loyal Griggs. DeMille was back on the set after only three days from the heart attack, fearful that if news that he was incapacitated got out it could jeopardize the whole production, so he sat in a chair nearby while others followed through with his directions. The grueling work on the film picked up again later back in California. Constance began a descent into Alzheimer's before production was over, and several other key production people died. DeMille expressed the idea at the time that the film might not come out before his own death, which wasn't the case (he died in 1959). As part of his reaction to the huge success of the movie, he committed 10% of his profit sharing to distribution to the crew behind the film.
Another interesting corollary to Ten Commandments is that while DeMille is well known in Hollywood history for his support of the "black list" a number of "black-listed" actors and crew are in or worked on Ten Commandments (for example Edward G. Robinson and Elmer Bernstein.)
Amazon - Ten Commandments (1923 and 1956) Digibook [Blu-ray]
*Art Direction by Albert Nozaki, Hal Pereira, Walter H. Tyler. Set Decoration by Sam Comer Ray Moyer
---
Fellini film Nights of Cabiria 4K restoration
Story at Indie Wire
---
Original King Kong to climb Empire State Building in American movie theatres for first time in 60 years
Story about the one day only reissue (March 15, 2020) to theaters at CNET
---
Twenty from Ten
Profile titled "twenty things you didn't know about the Ten Commandments" at Parade
---
New Jeanine Basinger book
I like all of Basinger's books on film (there's a lot of them), and her writing was good even before the books came - she stood out as a film reviewer in the old Kit Parker Rental film catalogs from the 1970s. The impression I get from her books is that she likes movies and mostly stays away from the downside of high end film writing, that snobbish delineation where only good movies seem to exist in the film critic's consciousness. With Basinger (and some other writers, though not enough) she seems to know the Hollywood industry, however fascinating, is also a sort of goofy art form and all those movies from over the decades of classic filmdom are a patchwork of hit-and-miss in regards to quality, no matter how many world-class celebrity names are attached.
New Basinger book: The Movie Musical!
- Amazon
[This book has a 2019 copyright, but I didn't see it show up in bookstores until now. The publisher should have sent me a copy early on to get the word out.]
---
Max von Sydow - 1929–2020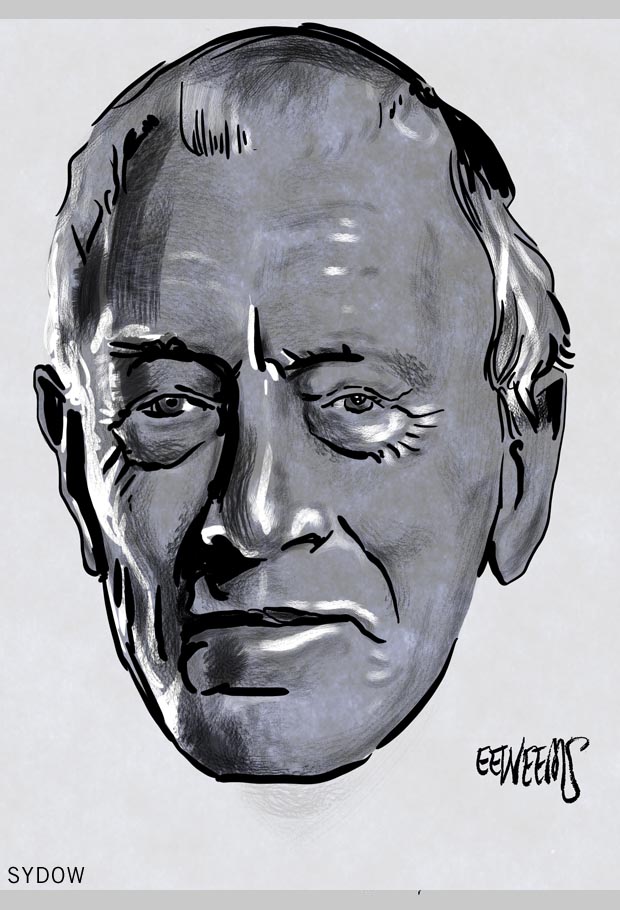 Obits at:
Deadline Hollywood - One Of The All-Time Greats
Variety - "Because I am a Swede, not an Englishman or an American, the parts I'm offered are always foreigners. And there aren't that many American films with nice foreigners. Mostly they're villains, and villains are usually too much cliche..."
Entertainment Weekly - Celebrities react
USA Today - On the problem of being a movie star: "I want to work at the theater, I want to work in a film with interesting material that you can do something with."
UK Guardian - "On the whole, his films tended to oscillate between the serious and the silly."
NY Times - List of his films for streaming
UK Times - "Even if you've never seen an Ingmar Bergman movie, you know Max von Sydow."
---
Digital filming and 35/70MM movies in 2020
Article at Esquire on how digital photography has swamped almost all of Hollywood, but some blockbuster films of this year and last were shot (in whole or in part) on actual old fashioned film stock. (Article mentions Christopher Nolan's Tenet, Wonder Woman 1984, 007 No Time To Die, Tarantino's Once Upon a Time in Hollywood, Little Women and Martin Scorsese's The Irishman.)
---
Elaine Devry
---
The Elvis Presley business is being revamped
Story about a new team to manage the Elvis empire which has experienced a contraction in activity for the famous name - at Rolling Stone.
---
Horrors of Spider Island - 1960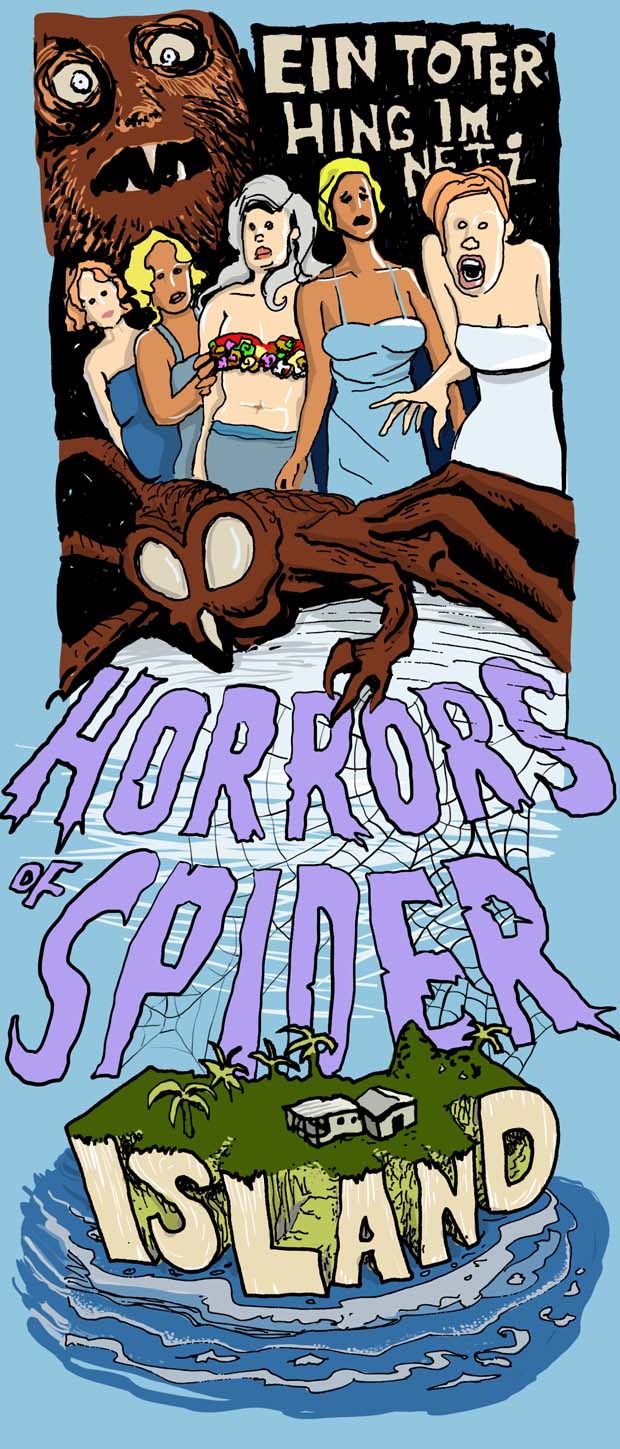 Horrors of Spider Island aka "The Spider Web" (German "Ein Toter Hing Im Netz" or One Corpse Hangs in the Web). Directed by Fritz Bottger (it is said the film was actually directed by star Alexander D'Arcy).
Story entails a troupe of nightclub dancers getting marooned on an island after the plane taking them to Singapore catches fire. Once on the island a very large spider traps the only man (the girls' manager, played by D'Arcy) and via its bite turns him into a kind of "spider-man" that then stalks about though rarely getting anywhere near the girls. Eventually a pair of young men arrive who are the assistants for the scientist who lived on the island (and who the girls found dead in a giant spider web when they first arrived) and they are rescued from "Spider Island."
The movie is considered a wonderfully bad film with mismatched scenes, a script that makes only token efforts at being a true monster movie, stiff acting and for spending the bulk of its time trying to keep the assortment of stranded ladies doing something interesting (which proves to be a difficult task) as they survive their predicament on the remote island. Because of the lackluster horror film elements in the script (writing credited to Fritz Böttger, Eldon Howard, Albert G. Miller) the story instead veers into trying to present each of the girls as sensitive beings with problems and dilemmas. This too is badly put together, and the mishmash between "backstage" soap opera about girl performers plus the monster movie setting makes a scrambled egg of a movie.
Despite all of this, there is an earnest "we just want to be taken seriously as human beings" message to the tale of the stranded dancers, and though wrapped up in exploitation style presentation, Horrors of Spider Island has a peculiar, but mostly elusive, quality.
---
Remembering Kirk Douglas
Story at Jewish Journal
---
Diana Serra Cary has died - the silent film star known as "Baby Peggy"
She was 101. Story at Hollywood Reporter
---
Sophia Loren comes out of retirement for new film role
Appearing in The Life Ahead, an adaptation of the Romain Gary novel "La vie devant soi," which was previously filmed as Madame Rosa in 1978. Loren plays a holocaust survivor in Italy who takes on the care of a young boy who has been abandoned.
Story at Algemeiner
---
Kirk Douglas leaves whole fortune to charity
Story at UK The Sun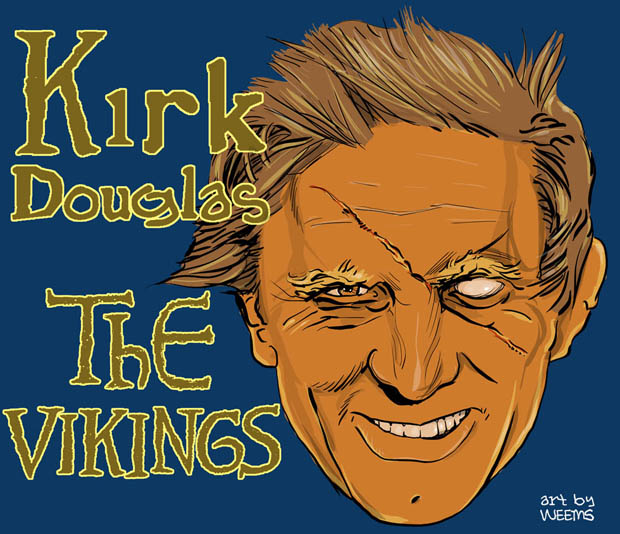 Various headlines say "Kirk Douglas' will goes full Sparticus, leaves all of his money to charity"
---
---
Actress Ana de Armas from Cuba cast as Marilyn Monroe for biopicture
Story at Hollywood.com
---
The plight of aging talent in Hollywood
"In Hollywood, people tend to wear the clothes they bought the last time they had real money, which means you can always tell where someone is in his career by calculating the age of his wardrobe."
Story at Commentary Magazine
---
Criterion announces May 2020 titles
The Great Escape - 1963 - Steve McQueen - Criterion Page
Here's the bonuses on the Criterion Blu Ray disk:
4K digital restoration, with uncompressed monaural soundtrack on the Blu-ray
Alternate 5.1 surround soundtrack, presented in DTS-HD Master Audio on the Blu-ray
Two audio commentaries: featuring director John Sturges and composer Elmer Bernstein (1991); James Coburn, James Garner, and Donald Pleasence (2004)
Interview with critic Michael Sragow
"The Great Escape": Heroes Underground, a four-part 2001 documentary film about the real-life escape from the Stalag Luft III prisoner-of-war camp during World War II, including interviews with POWs held there
The Real Virgil Hilts: A Man Called Jones, a 2001 film on the United States Army Air Forces pilot David Jones, the inspiration for Steve McQueen's character in the film
Return to "The Great Escape," a 1993 film featuring interviews with Coburn, Garner, actors David McCallum and Jud Taylor, stuntman Bud Ekins, and McQueen's son, Chad McQueen
Original trailer
Essay by critic Sheila O'Malley
Dance, Girl, Dance - 1940 - Maureen O'Hara and Lucille Ball - Criterion Page
Here's the bonuses on the Blu Ray disk:
Restored 4K digital transfer, with uncompressed monaural soundtrack on the Blu-ray
Introduction by critic B. Ruby Rich
Sselected-scene commentary featuring film historian Cari Beauchamp
Essay by critic Sheila O'Malley
---
Beau Geste 1939 - Gary Cooper on Blu Ray
Kino has a Blu Ray coming April 7th - Kino Page - New 4K Master
Other coming titles from Kino:
Lives of the Bengal Lancer - 1935 - Gary Cooper - Kino Page - Audio Commentary by Film Historian Eddy Von Mueller - April 7, 2020
Outcast of the Islands - 1952 - Kino Page - Directed by Carol Reed - Audio Commentary by Film Historian and Critic Peter Tonguette - April 28, 2020
---
Orson Bean - 1928 - 2020

Obits:
Born July 22, 1928 - Died February 07, 2020 (age 91)
United Press - Actor Orson Bean dead at 91 Feb. 8
Washington Post - Orson Bean, droll actor, comedian and raconteur, dies at 91
MSN News - Orson Bean's death on Los Angeles street sparks mourning, concern over pedestrian safety
USA Today - Veteran actor Orson Bean, 91, struck and killed by car while walking in Los Angeles
New York Times - Orson Bean, Free-Spirited Actor of Stage and Screen, Dies at 91
Variety - Orson Bean, Character Actor Known for 'Being John Malkovich' and 'Dr. Quinn,' Dies at 91
---
Academy Award 2020 winners
List at Oscars Go
---
Memorium section at Oscars did not include Orson Bean and Robert Conrad
Story at NBC News on Oscar presentation
Feb 9, 2020
---
Errol Flynn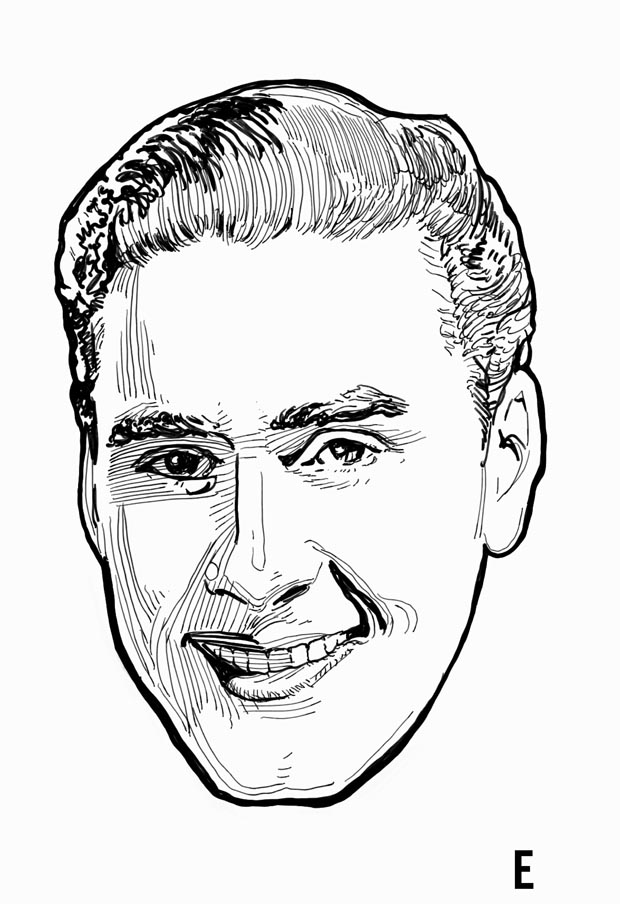 Mr. Flynn is famous in a variety of ways, not all good. But as a working professional actor he has yet to be bested as Robin Hood (and there have been dozens of competitors amid the many, many remakes).
He had many other fine roles in films of very good to not-quite-good quality, but whatever the case he did that thing actors from his generation seem to always do - play the role to the best of their ability, no matter what is lacking on the screen all around them.
---
Kirk Douglas passes at age 103
Obits at:
Broadway World - Photo Flashback: Remembering Kirk Douglas 1980s
Vulture - Mourning Classic Hollywood (with emphasis on Kirk's role in Ace in the Hole)
Hollywood Reporter - Indomitable Icon of Hollywood's Golden Age
Time Magazine - Remembering Kirk Douglas, One of the Last Surviving Links to Old Hollywood
NBC News - Kirk Douglas helped end the Hollywood blacklist
USA Today - Kirk Douglas was forever changed after surviving a tragic 1991 helicopter crash
UPI Press - Hollywood icon Kirk Douglas dies at 103
Chicago Tribune - I was not a tough guy. I just acted like one
---
Bela Lugosi family donates Dracula cape
"Academy Museum of Motion Pictures, opening Dec. 14, where it will join such artifacts as the ruby slippers from The Wizard of Oz and Elizabeth Taylor's Cleopatra wig."
Story at Hollywood Reporter
---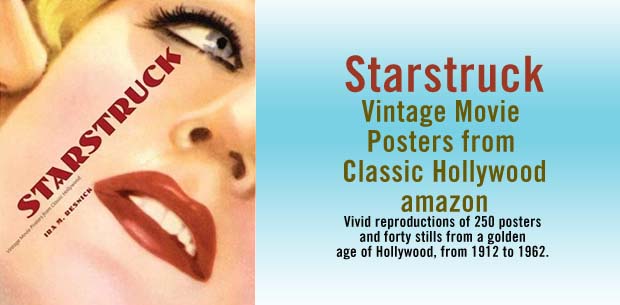 Starstruck: Vintage Movie Posters from Classic Hollywood
---

---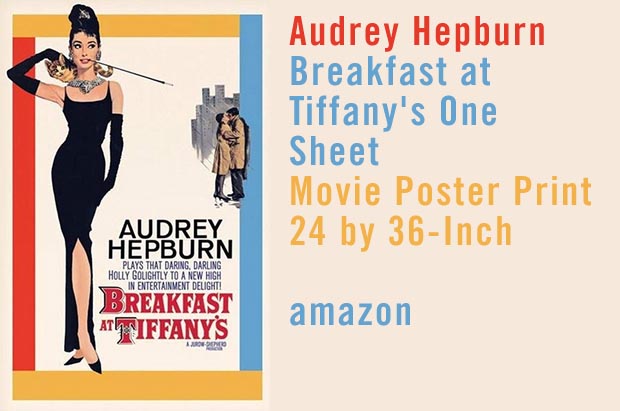 ---
What's Recent
---
Discovering Jean Harlow - Online Documentary
---

Best. Movie. Year. Ever.
How 1999 Blew Up the Big Screen - Fight Club. The Matrix. Office Space. Election. The Blair Witch Project. The Sixth Sense. Being John Malkovich. Star Wars: The Phantom Menace. American Beauty. The Virgin Suicides. Boys Don't Cry. The Best Man. Three Kings. Magnolia. - 416 pages - AMAZON 2019
---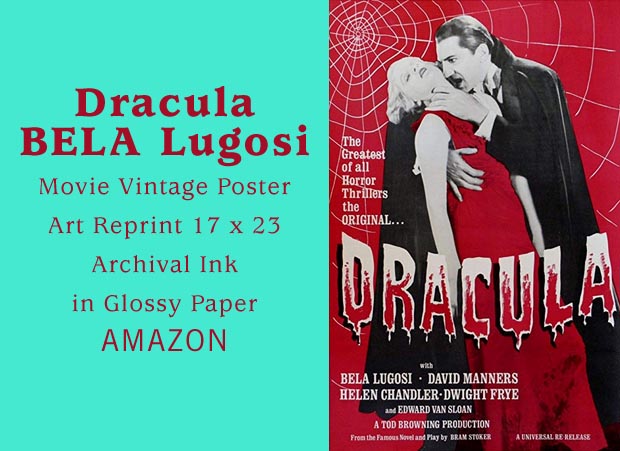 DROB Collectibles Dracula BELA Lugosi Movie Vintage Poster Art Reprint 17 x 23 Archival Ink in Glossy Paper VMP07
---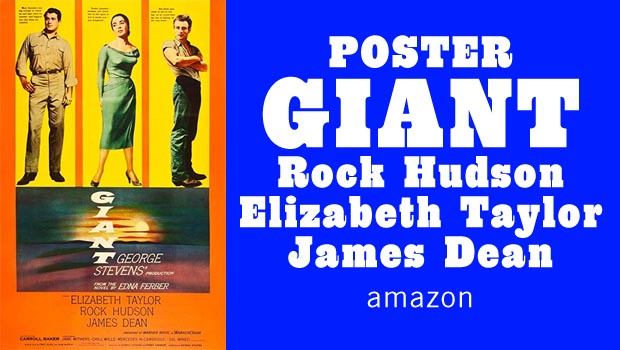 Posterazzi Giant Rock Hudson Elizabeth Taylor James Dean 1956 Movie Masterprint Poster Print (11 x 17)
---
Universal Classic Monsters Collection - Box Set Bluray - AMAZON