CINEMAGRAPHE
LAST UPDATE February 24, 2020
Reviews of Classic Film, with artwork and news
---
Diana Serra Cary has died - the silent film star known as "Baby Peggy"
She was 101. Story at Hollywood Reporter
---
Sophia Loren comes out of retirement for new film role
Appearing in The Life Ahead, an adaptation of the Romain Gary novel "La vie devant soi," which was previously filmed as Madame Rosa in 1978. Loren plays a holocaust survivor in Italy who takes on the care of a young boy who has been abandoned.
Story at Algemeiner
---
Kirk Douglas leaves whole fortune to charity
Story at UK The Sun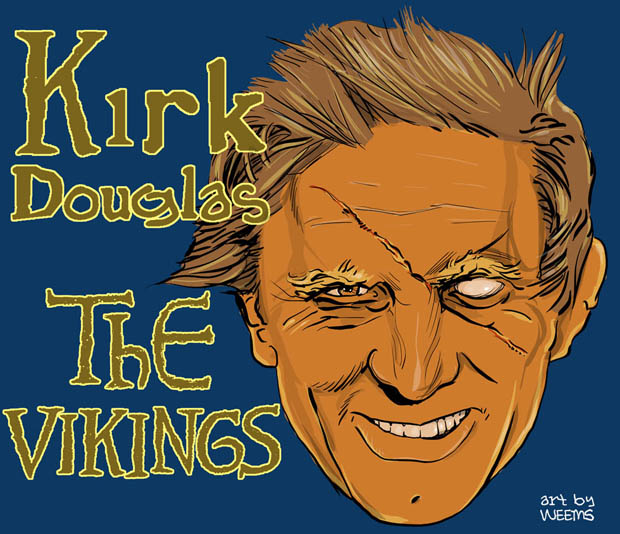 Various headlines say "Kirk Douglas will goes full Sparticus, leaves all of his money to charity"
---
---
Actress Ana de Armas from Cuba cast as Marilyn Monroe for biopicture
Story at Hollywood.com
---
The plight of aging talent in Hollywood
"In Hollywood, people tend to wear the clothes they bought the last time they had real money, which means you can always tell where someone is in his career by calculating the age of his wardrobe."
Story at Commentary Magazine
---
Criterion announces May 2020 titles
The Great Escape - 1963 - Steve McQueen - Criterion Page
Here's the bonuses on the Criterion Blu Ray disk:
4K digital restoration, with uncompressed monaural soundtrack on the Blu-ray
Alternate 5.1 surround soundtrack, presented in DTS-HD Master Audio on the Blu-ray
Two audio commentaries: featuring director John Sturges and composer Elmer Bernstein (1991); James Coburn, James Garner, and Donald Pleasence (2004)
Interview with critic Michael Sragow
"The Great Escape": Heroes Underground, a four-part 2001 documentary film about the real-life escape from the Stalag Luft III prisoner-of-war camp during World War II, including interviews with POWs held there
The Real Virgil Hilts: A Man Called Jones, a 2001 film on the United States Army Air Forces pilot David Jones, the inspiration for Steve McQueen's character in the film
Return to "The Great Escape," a 1993 film featuring interviews with Coburn, Garner, actors David McCallum and Jud Taylor, stuntman Bud Ekins, and McQueen's son, Chad McQueen
Original trailer
Essay by critic Sheila O'Malley
Dance, Girl, Dance - 1940 - Maureen O'Hara and Lucille Ball - Criterion Page
Here's the bonuses on the Blu Ray disk:
Restored 4K digital transfer, with uncompressed monaural soundtrack on the Blu-ray
Introduction by critic B. Ruby Rich
Sselected-scene commentary featuring film historian Cari Beauchamp
Essay by critic Sheila O'Malley
---
---
Beau Geste 1939 - Gary Cooper on Blu Ray
Kino has a Blu Ray coming April 7th - Kino Page - New 4K Master
Other coming titles from Kino:
Lives of the Bengal Lancer - 1935 - Gary Cooper - Kino Page - Audio Commentary by Film Historian Eddy Von Mueller - April 7, 2020
Outcast of the Islands - 1952 - Kino Page - Directed by Carol Reed - Audio Commentary by Film Historian and Critic Peter Tonguette - April 28, 2020
---
Orson Bean - 1928 - 2020

Obits:
Born July 22, 1928 - Died February 07, 2020 (age 91)
United Press - Actor Orson Bean dead at 91 Feb. 8
Washington Post - Orson Bean, droll actor, comedian and raconteur, dies at 91
MSN News - Orson Bean's death on Los Angeles street sparks mourning, concern over pedestrian safety
USA Today - Veteran actor Orson Bean, 91, struck and killed by car while walking in Los Angeles
New York Times - Orson Bean, Free-Spirited Actor of Stage and Screen, Dies at 91
Variety - Orson Bean, Character Actor Known for 'Being John Malkovich' and 'Dr. Quinn,' Dies at 91
---
Academy Award 2020 winners
List at Oscars Go
---
Memorium section at Oscars did not include Orson Bean and Robert Conrad
Story at NBC News on Oscar presentation
Feb 9, 2020
---
Errol Flynn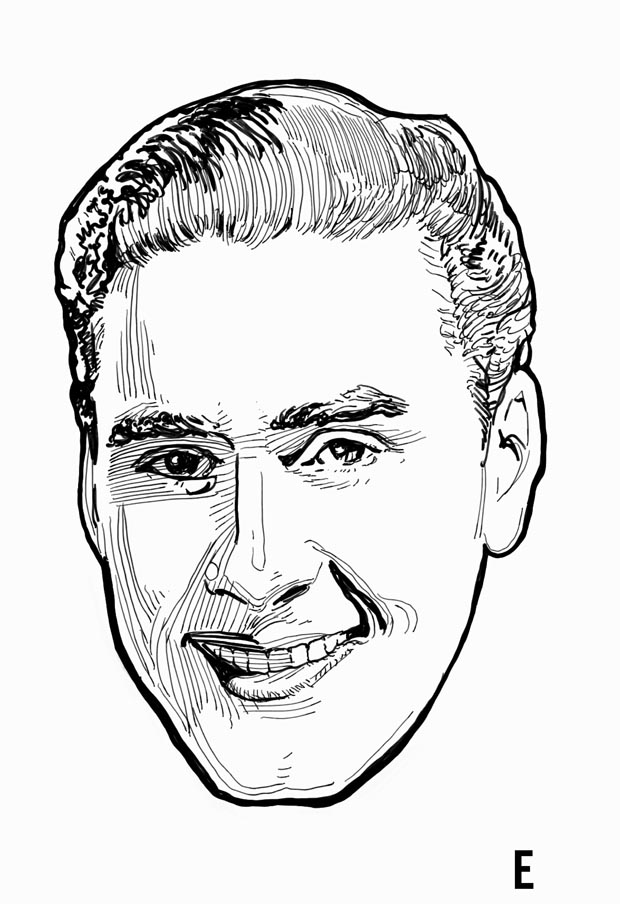 Mr. Flynn is famous in a variety of ways, not all good. But as a working professional actor he has yet to be bested as Robin Hood (and there have been dozens of competitors amid the many, many remakes).
He had many other fine roles in films of very good to not-quite-good quality, but whatever the case he did that thing actors from his generation seem to always do - play the role to the best of their ability, no matter what is lacking on the screen all around them.
---
Kirk Douglas passes at age 103
Obits at:
Broadway World - Photo Flashback: Remembering Kirk Douglas 1980s
Vulture - Mourning Classic Hollywood (with emphasis on Kirk's role in Ace in the Hole)
Hollywood Reporter - Indomitable Icon of Hollywood's Golden Age
Time Magazine - Remembering Kirk Douglas, One of the Last Surviving Links to Old Hollywood
NBC News - Kirk Douglas helped end the Hollywood blacklist
USA Today - Kirk Douglas was forever changed after surviving a tragic 1991 helicopter crash
UPI Press - Hollywood icon Kirk Douglas dies at 103
Chicago Tribune - I was not a tough guy. I just acted like one
---
I Love You Again - 1940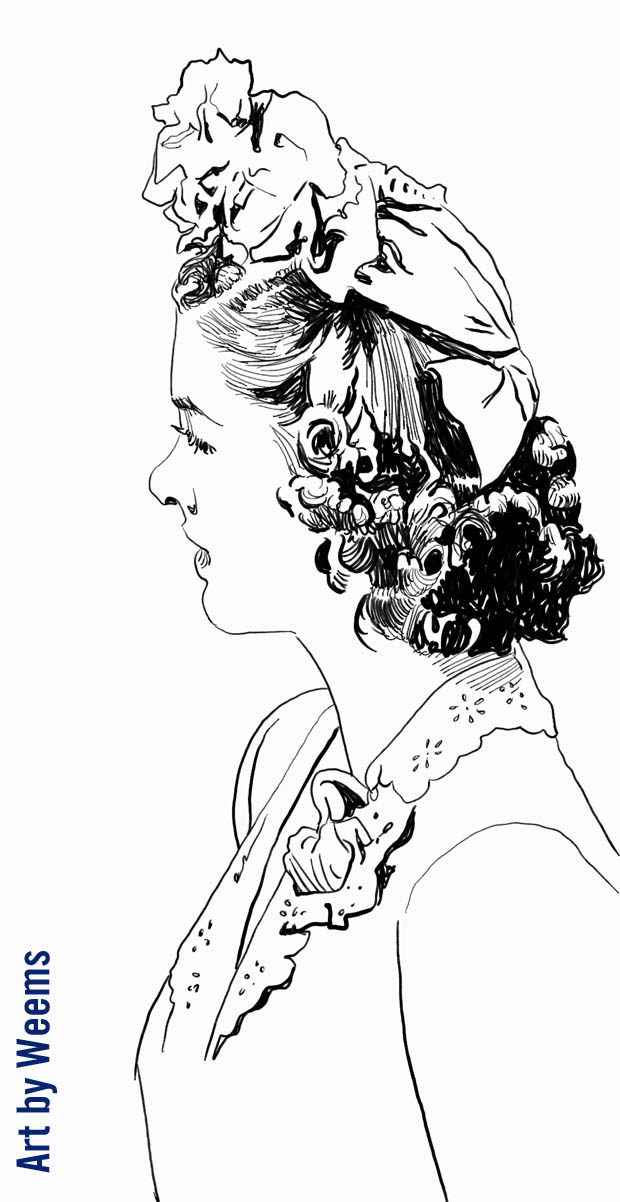 I Love You Again - 1940 - Amnesia and returned memory dramatically changes Larry Wilson into George Carey in I Love You Again. Larry has spent eight years frustrating his young wife (Myrna Loy) because Wilson is a penny-pinching "stuffed shirt" despite being a respected pillar of the community of Habersville, Pennsylvania. Fed up with him, convinced everything he does is a vain pose to impress the town, she is done with Larry and they are in the last days of marriage before a divorce.
While on a trip at sea without her, Larry (William Powell) gets conked on the head, and George Carey (also, of course, William Powell) emerges from the cocoon of Larry Wilson. It turns out George Carey, con-artist, was who Larry Wilson, stuffed-shirt, was before getting conked on the head back in 1932. It may seem hard to keep straight, but ace comedy director W.S. Van Dyke makes it simple. He worked with Loy and Powell on many of their The Thin Man movies and the trio together are comedy experts, making the issue of double-identity and not being too sure what you've been doing for eight years just more tools in the screwball toolbox.
Awakened as if from a coma, con-man George has to ask what year it is and who is the current president, and then he trims his old-fashioned mustache. This has the interesting effect of transforming Powell,who looks more than a bit like Powell's later role of Clarence from the film Life With Father from 1947, which featured Powell as an 1890s dad, into the younger, sleeker, more familiar art-deco William Powell of the 1930s. Now in a fashionable suit of clothing and hair slicked back, George is ready to pick up where he left off eight years earlier.
George then enlists a small-time crook from the boat trip (Frank McHugh as 'Doc' Ryan) and they come up with a plan to return to Larry's town and fleece the place using Larry's sterling reputation and contacts. But then George gets a look at Larry's wife...
---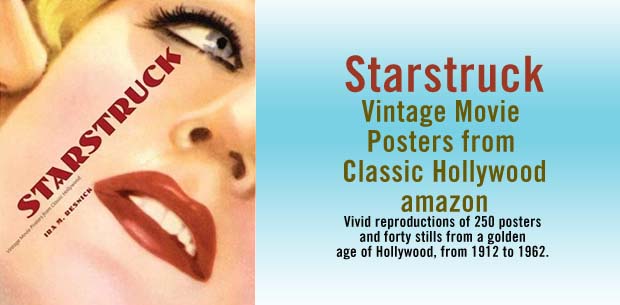 Starstruck: Vintage Movie Posters from Classic Hollywood
---

---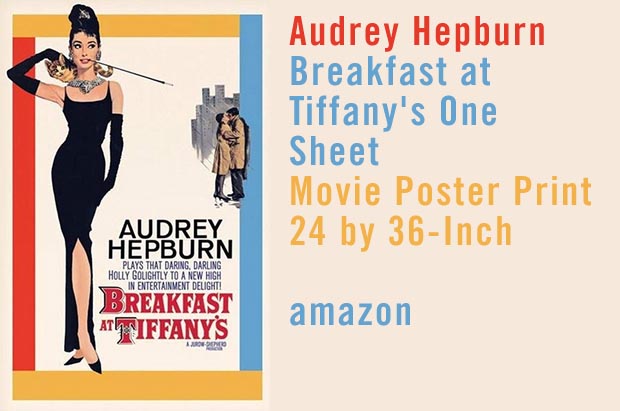 ---
What's Recent
---
Discovering Jean Harlow - Online Documentary
---

Best. Movie. Year. Ever.
How 1999 Blew Up the Big Screen - Fight Club. The Matrix. Office Space. Election. The Blair Witch Project. The Sixth Sense. Being John Malkovich. Star Wars: The Phantom Menace. American Beauty. The Virgin Suicides. Boys Don't Cry. The Best Man. Three Kings. Magnolia. - 416 pages - AMAZON 2019
---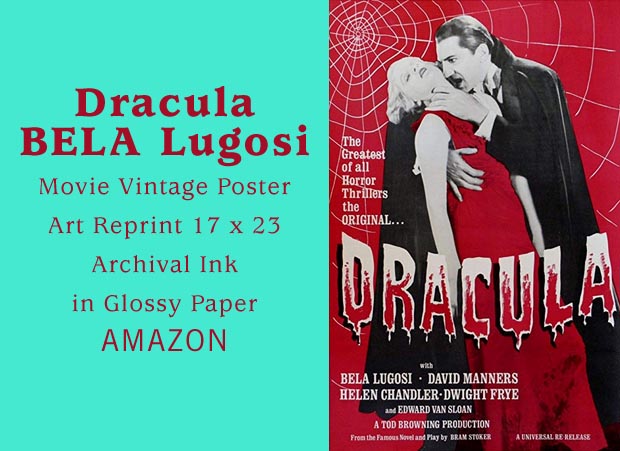 DROB Collectibles Dracula BELA Lugosi Movie Vintage Poster Art Reprint 17 x 23 Archival Ink in Glossy Paper VMP07
---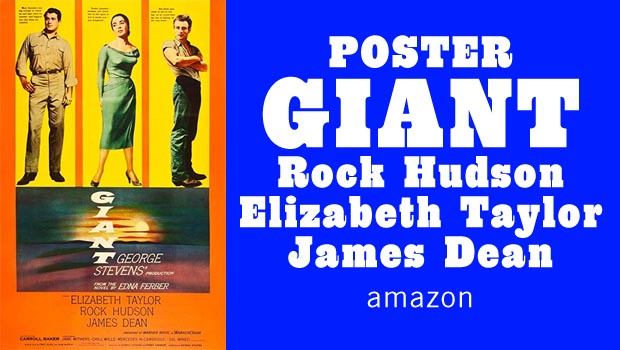 Posterazzi Giant Rock Hudson Elizabeth Taylor James Dean 1956 Movie Masterprint Poster Print (11 x 17)
---
Universal Classic Monsters Collection - Box Set Bluray - AMAZON