CINEMAGRAPHE
LAST UPDATE May 18, 2022
Reviews of Classic Film, with artwork and news
---
The Atomic Kid – 1954
Let's look at the record. He was eating a peanut-butter sandwich before the bomb went off. And he did survive, didn't he? So, it must have been the peanut-butter!"
Mickey Rooney and Robert Strauss are a pair of amateur uranium prospectors who wander into an atomic testing ground. Lost, exhausted and starving, they find what they mistake as a "model home" standing alone in a broad and empty plain, filled with furniture and mannequin dummies, not realizing it is a test structure to record the effects of an atomic explosion* that is just minutes from going off. Strauss (as Stan Cooper) departs with a car he "borrows" from outside the house to go to town to try and find the owner of the home, and Rooney (as "Blix") stays, determined to find something to eat and to guard the location from any other prospectors, the two believing there must be a lucrative uranium deposit nearby judging by the readings on their Geiger counter.
After the blast goes off and the house is demolished, Rooney is found in the wreckage by the military in a haggard condition, still clutching an uneaten peanut-butter sandwich that is now just a smoking wad of toast in his right hand. Speaking rapidly (like Chip-n-Dale with a speeded up voice) Blix is thought to now possess a doubled-metabolism and exhibits other various effects, such as causing electric lights to flicker and creating interference for radio receivers (and later in the film, merely walking through a Las Vegas casino causes slot machines to give up their coin insides).
Though a comedy, The Atomic Kid has more on its mind than laughs from Mickey Rooney mugging for the camera and Robert Strauss drawing out the sounds of words in his distinctive way which translates them into alternative meanings. Robert Emmett Keane plays a communist agent trying to discover the reason Blix could survive the explosion, something that is never really explained throughout the film (though one character does attribute the survival to a prayer the kid made when the explosion happened, a not so subtle way of saying the only hope of surviving a nuclear disaster is a prayer.)
But some characters think (or want) the survival to be due to the peanut butter sandwich, something that in the story leads to a mad rush to gain a personal endorsement from Blix by peanut butter brand Mother Goose's Homogenized Peanut Butter. The film takes a satiric poke at Madison Avenue style marketing along the way but doesn't really build on the theme, or the even richer possibility of examining fame for "the kid" which would be something Mickey Rooney himself was very well acquainted with, having been in show business from his earliest years.
A long list of 1950s films focused on the effects of radiation from nuclear experiments, usually with the victim growing large, shrinking, or insects and animals (especially lizards) becoming oversized lethal threats. In The Atomic Kid the effect is mainly oversized fame and the pressure it puts on a kid (though Rooney hardly seems like a kid) and the difficulties of love with his nurse, played by Elaine Devry.
Robert Strauss as a fast-talking promoter trying to wrest money from out of Blix's fame and he could have been Abbott to Rooney's Costello, but this is also a path not taken, though Strauss is given screen time to play out his character, take on a communist spy operation, and to mug into the screen with his own unique physiognomy.
Directed by Leslie H. Martinson and written by Blake Edwards, Benedict Freedman and John Fenton Murray
Released December 3, 1954.
* An almost identical situation confronts Harrison Ford in Indiana Jones and the Crystal Skull, who solves the problem in a unique way, also from a kitchen, but not requiring peanut butter.
---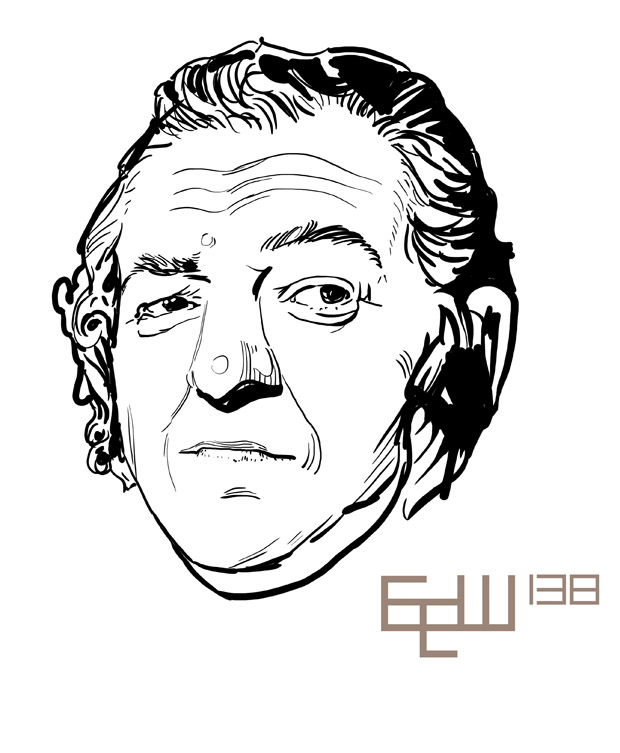 Rupert Davies
---
Criterion is releasing these new Blu Ray disks in July:
Raging Bull – 1980 – DeNiro boxing film Criterion Page
Devil in a Blue Dress – 1995 – Denzel Washington in an adaptation of the novel by Walter Mosley Criterion Page
Summertime – 1955 – Katherine Hepburn on vacation in Venice, directed by David Lean Criterion Page
---
Film Review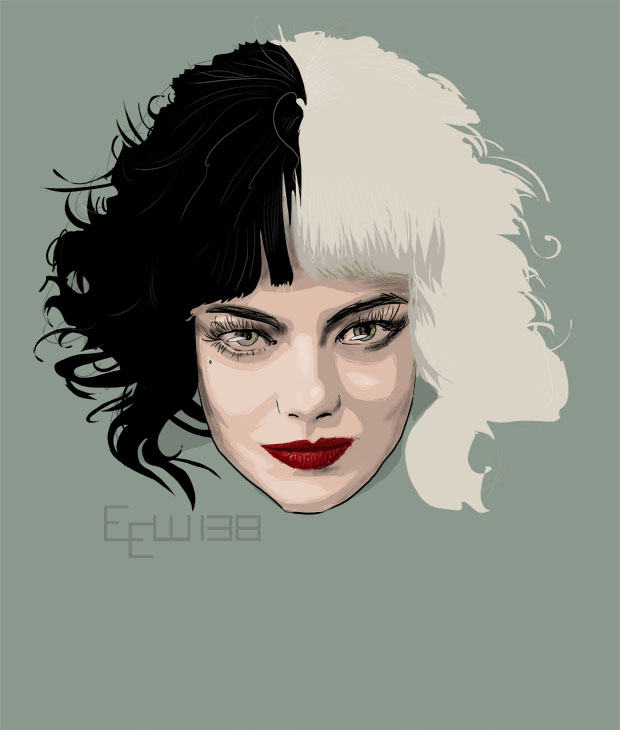 Cruella - 2021: A surprising film that mostly slips past the things impeding it from succeeding is Emma Stone and Emma Thompson going mano-a-mano in a prequel for Disney's animated hit of 1961 (and 1996) 101 Dalmations.
Read the review Cruella – 2021
---
---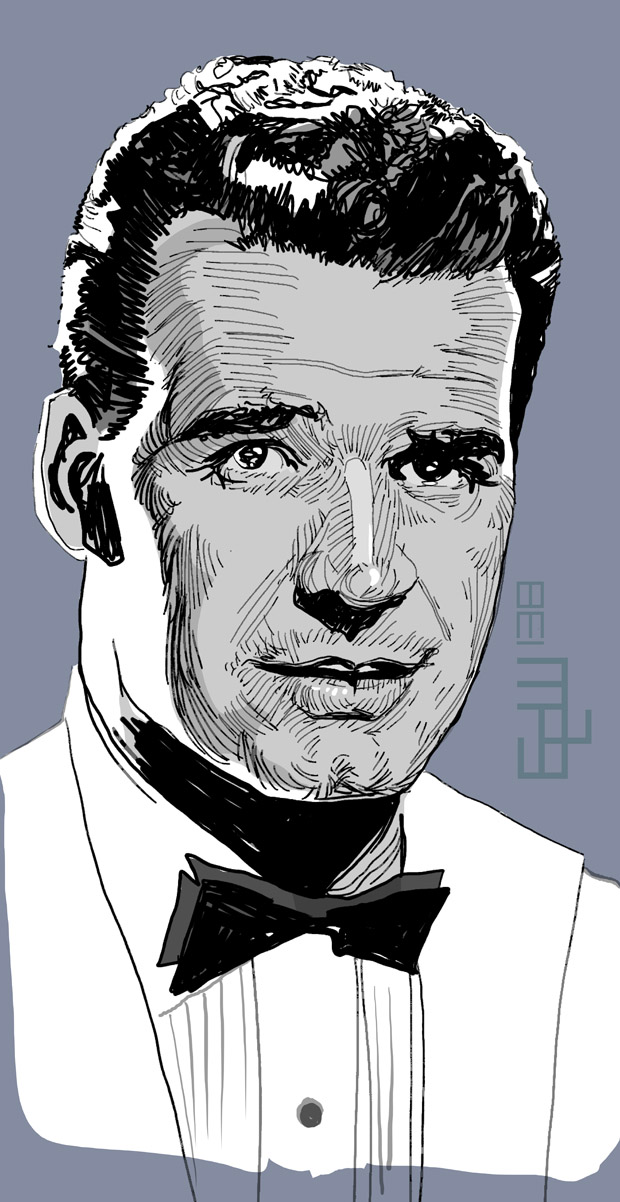 James Garner – birth name James Scott Bumgarner.
Born April 7, 1928, Died July 19, 2014
---
"How Orson Welles Filmed The Impossible For Touch Of Evil" – Slash Film
Look, I can't write a piece about "Touch of Evil" without shouting out the breathtaking three-and-a-half-minute opening tracking shot that follows Charlton Heston and Janet Leigh making their way across the Mexican border. It is obviously the most breathtaking technical filmmaking element of the movie, and one that required so much coordination and focus to pull off.
---
Raw Edge – 1956
Film Review
There's trouble in the rough Oregon territory of 1842 (about 17 years before statehood). It's short on law and order, which is to be expected in a 1950s Hollywood western, but worse still the area is short on women, and Raw Edge tells us that means the place is constantly simmering with tension. What keeps the men from anarchy is the local strongman, rancher Gerald Montgomery (Herbert Rudley) who employs a lot of the local men. His system of government is summed up with his saying "maybe I'm not the law you like, but I'm the only law there is."
The main dilemma in Raw Edge is that both Yvonne DeCarlo (as Hannah Montgomery) and Mara Corday (as native American Paca) are individually powerless in a situation where "there's a thousand men to one woman" and if you're one of those rare women and your spouse dies, rancher Montgomery's code means you're available as a new spouse to the first man to get his hands on you...
Review of Raw Edge 1956
---
---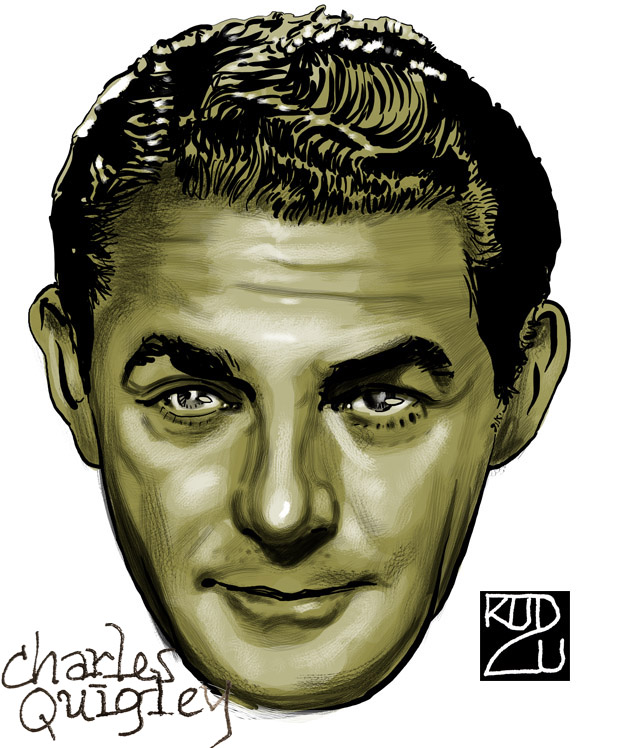 Charles Quigley (1906–1964) was an actor whose career spanned 1931 to 1959. He appeared in the 1966 Cyclotrode X (an edited down version of the 12-chapter The Crimson Ghost 1946 movie serial) and also starred in "the greatest movie serial of them all" the 12-chapter Daredevils of the Red Circle, 1939.
The filmography for Charles Quigley at IMDB
Art by KudzuPoster
---
---

---