CINEMAGRAPHE
LAST UPDATE May 27, 2020
Reviews of Classic Film, with artwork and news
---
New Yorker: "Classic movies to watch with your kids"
The writer (Richard Brody) describes a series of movies watched with young children. He spends time making judgements about what's on screen (such that a viewing of a single film require two evenings to explain negatives about past stereotypes, for example). That films should be watched with explanations is probably part and parcel of a healthy family life, and is the obvious duty of a parent extolling their beliefs. On the other hand it sounds like it turns films into teaching tools on current accepted contemporary mores (well, New Yorker style contemporary mores), but I guess that's unavoidable within the context.
Some of the films:
Modern Times : "...we talked with our daughters about strikes and their breakers, about the desperate poverty of the Depression years."
I wouldn't go to Chaplin for depression-era teaching. I'd go to Our Gang shorts. But Modern Times is a fantastic film and it transcends American culture of that or any era: I saw it playing a theatre in Greece. Poverty and desperation (and comedy) is trans-continental.
Some Like It Hot: "...Monroe... stars as a member of the all-women's jazz band that Jack Lemmon and Tony Curtis join, in drag, as male musicians fleeing Mafia hit men, was a multilayered delight..."
I think Marilyn Monroe parses easily for kids since her make-up, dresses and presentation in a film is often quite cartoonish, the natural purview of children. Actually, I'd go further, for a lot of young people, some Marilyn Monroe films probably operate in a way unknown even to the people who wrote and directed them, such is the power Monroe has to be in a film and outside of it (or beyond it) simultaneously, something only a limited number of actors have possessed since George Melies got things rolling.
Billy Wilder is a film genius, but I'm probably one of the few classic-film era fans who has objections to Some Like It Hot. Wilder, either out of deliberate decision or maybe out of just not knowing what to do with Monroe, seems to often frame her as almost an animal in this movie, not a character, the camera treating her in ways it simply doesn't treat the other characters (who are otherwise just as gigantically cartoonish as she is). I thought this film was hilarious when I was a teenager, but as I've gotten older and older, the film gets harder to watch.
Tony Curtis aping Cary Grant is quite funny.
Some of the other films in the New Yorker article:
The Last Laugh
The Chaser (Harry Langdon)
Marnie
Monkey Business
Dragonwyck
Singin' in the Rain
Playtime
The Gang's All Here
Goodbye Charlie
The Pajama Game
---
The new HBO Max streaming service has a long list of classic Warner films, along with a big chunk of Criterion-catalog films. See the quite-long list of English language classic and foreign-classic movies at The Verge
---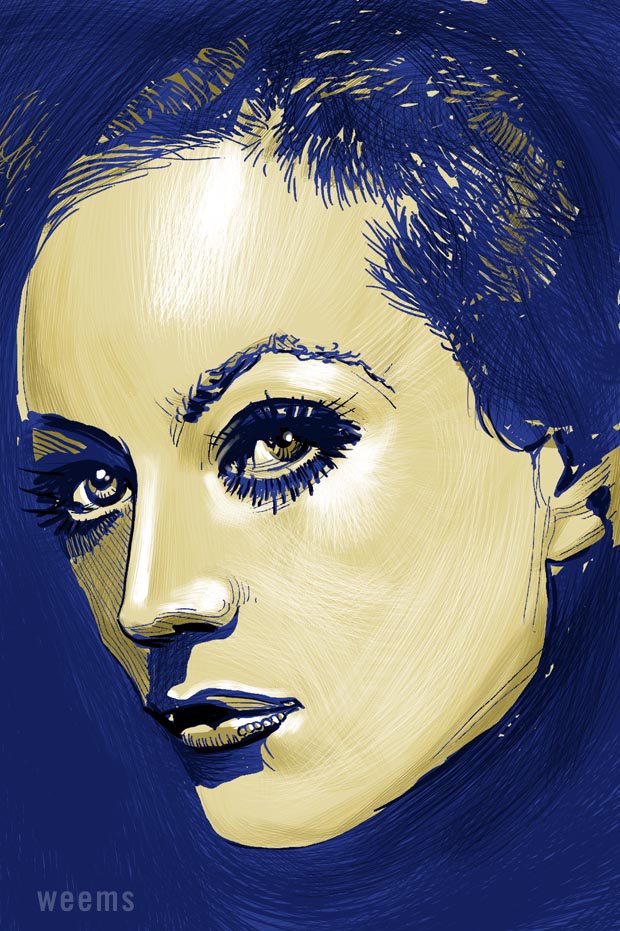 ---
Classic movie Bluray disk maker Twilight Time is closing up shop!
[UPDATE MAY 15: Screen Archives is taking over the Twilight Time inventory – from the news release: "Screen Archives Entertainment has reached an agreement with Twilight Time Movies to purchase the company's extensive Twilight Time Movies inventory or back catalog effective July 1, 2020." ]
May 14, 2020: Twilight Time is liquidating stock and shutting down by June 30. They are offering sales on their various titles in inventory (many films are out of stock, they printed very small runs of their titles, 3,000 being the norm).
This company was a very good source for HD copies of many harder to get films, such as good, clean HD prints of Beat the Devil, Magnificent Men in Their Flying Machines, Our Man in Havana, among many, many others over the years.
From the website with the announcement of ending Twilight Time:
"When launched in 2011, Twilight Time pioneered the concept of bringing rare and distinctive films of all genres to the marketplace in 3,000-unit Limited Editions, exclusively available at two website destinations: Screen Archives Entertainment and later Twilight Time Movies. This allowed devoted movie fans to obtain physical copies of highly desired titles which did not command shelf space at local brick and mortar stores. Nick aptly named the venture Twilight Time, because eventually the concept of film as physical goods would have a 'sell-by date' possibly sooner rather than later. Nick once said, "At the onset we never envisaged we would be around for nearly a decade before it was time for the sun to set on the company."
The Twilight Time web site
---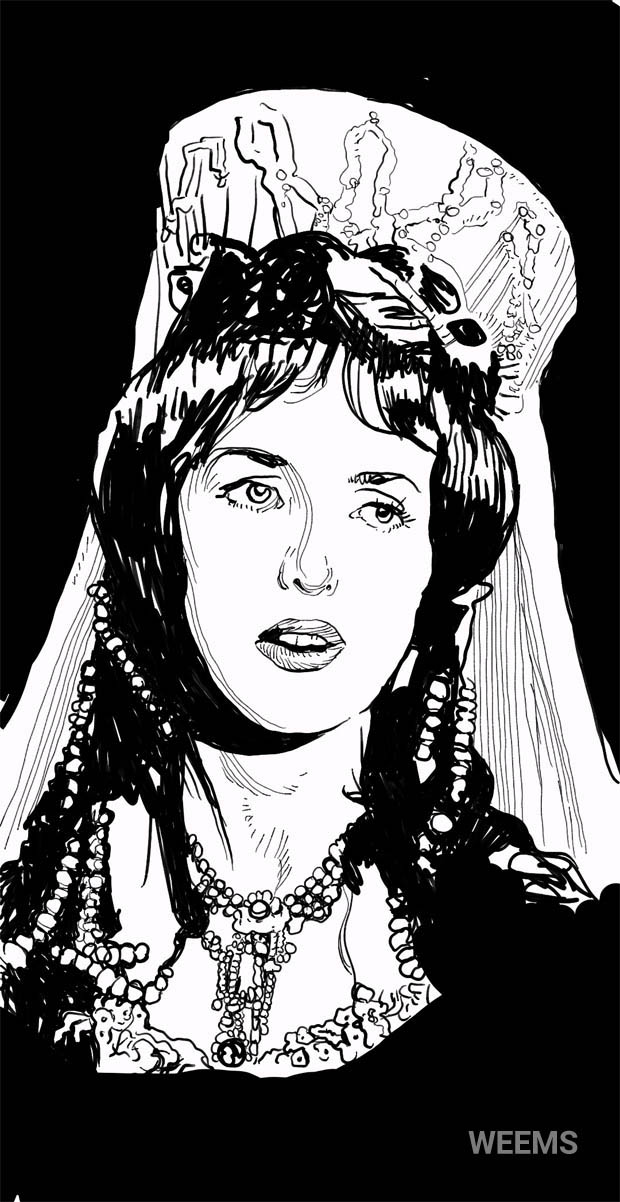 Anne Wakefield - "Duchess of Wakefield"
---
Classic Hollywood recommendations from Yahoo News
The article is based on an attachment to the TV program Hollywood on Netflix (which I have not seen). Interesting assortment of title recommendations from the big internet service, for example they list (these four are from a nine title list at Yahoo):
Shanghai Express (1932)
Magnificent Obsession (1954)
The Best Years of Our Lives (1946)
The Women (1939)
All four of these titles are well known among classic film watchers, but that's not the main oddity of them being mentioned. Rather, its that they are clearly meant to present classic Hollywood film and they actually are "classic" Hollywood film. So often in contemporary media, a film called "classic Hollywood" is a title like Chinatown (1974) or Raiders of the Lost Ark (1981), showing how much the term "classic" has stretched to encompass an era that stretches from director George Melies all the way to the dawn of the 21st century.
About the films:
Shanghai Express is a gorgeous film shot by Josef von Sternberg (and cinematographers Lee Garmes and James Wong Howe) and starring Marlene Dietrich and Clive Brook. It gives Anna May Wong and Warner Oland significant screen time. The story is in the Hollywood "omnibus" format in which the passengers on a train in China have interrelated stories culminating in a climax impacting everyones fortunes (but principally the love life of the two main stars). The Yahoo article by Maureen Lee Lenker points out this is a good presentation of Anna May Wong in a role where she is not a "dragonlady." For many it might be their first introduction to the movie actress as it is one of her most high profile films and (too bad) there are not that many in her resume. She's very good, and though she has nothing like the number of lines or screen time as star Marlene Dietrich, she competes for attention very effectively whenever she appears in the story, even if Dietrich is right there and has all the lines. Dietrich and Clive Brooks are often fairly stiff in Shanghai Express in the mode of 1932 acting, by contrast Wong (and Eugene Pallete as a wheeling-and-dealing American conman/salesman) seem practically natural in how they do their roles. But this is a Sternberg film and the visual poetry of his cinema sometimes packages his main actors into something almost like immobile emotional statues, as if he is placing them in the scene to fit a visual presentation instead of an emotional one. The movie is full of beautiful black, white and grey scenes, and the story is in a Hollywood-China with a yearning phantasy of lost-and-regained love, adventure, revenge, some pretty good humor and a lot of very different people having to get along with each other.
Magnificent Obsession is both a powerful story of a self-centered rich playboy (Rock Hudson) finding meaning and redemption after being destructively selfish by choosing to beginning living a reborn life of being a servant to others, and also it is the presentation of a Hollywood version of what that means, i.e., looking very, very good while doing it. The story has been adapted before (and borrowed from since) and it's almost like a Capra tale pushed to a whole different level but without Capra's main script writer Robert Riskin's leveling ingredient of street-level sarcasm, irony and self-awareness. Which is to say, Magnificent Obsession wants us to take it (very) seriously, and for the most part that's not too hard to do.
The Best Years of Our Lives - A unique post World War II film that takes on the dilemma of returning servicemen trying to fit back into civilization after killing enemies overseas or having their limbs blown off in combat. Even contemporary critics had some qualms about the story that veers out of control and into pure soap opera at times, but all the same the tale of three returning servicemen to a small (ish) California town was hugely successful at the time of its release and tends to bowl over movie fans on its first viewing (if they are that sort of audience that can appreciate an old movie showing us what is now an antique culture from the past). The looseness of the tale helps the episodes slip by where we steadily learn more and more about the men, about their family life, and how the threat of disintegration is now on a completely different level than it was when they were being shot at overseas. Fear of failure and the fear of being feared has a showcase here and makes the whole story very American.
The Women is often praised for the simple gimmick of not having any men in the cast. Some male voices appear here and there, and the lifes of men isn't too far off screen, but the main thing is how women react to each other and take sides, or play spectator, while their friends go through the trauma of divorce, betrayal, building plots to achieve their ends, and just getting along (or not getting along) with each other. The Women has that special Hollywood feeling of some films of the thirties which seemed to say, yes things are bad and this thing that happened is a disaster, but with a little lightheartedness and determination, we can just walk right through it, because if we can just survive, life will turn out okay. Hollywood meant, of course, we just had to make it to the end title credit. This 1939 film has the speed and efficiency of many of the best films of that year (often called Hollywood's best year, and with good reason), and it is with a precise screenplay moving the tale through the paces so that we get to the final, triumphant scene where our main lead actress (Norma Shearer) has finally conquered her enemies, her family, and in the end, herself, so that she can finally be with her husband that (foolishly, as we know all along throughout the film) had an affair with Joan Crawford (who plays a bad lady to the hilt and makes the comic book-ish portrayal good and strong and tinged with humor).
---
Blood on the Moon on Blu Ray
Blood on the Moon[Blu-ray] - AMAZON
---
Movies Roger Ebert hated
Slightly funny article at Cinema Blend about ten films that have a popular fanbase today but famed critic Ebert panned them when they originally came forth to theatres or when he got around to seeing them again. (Ebert didn't like Rope or Brazil? Shocking!)
(For an alternative, see this Screen Rant article on Ten Terrible Movies Roger Ebert Loved.)
(This is something the Mystery Science Theatre hosts would do sometimes, watch a horrible film but then bring up a famous film critic giving it "two-and-a-half stars" and then pointing out other, obviously better films that the critic gave lower ratings to. The fallibility of movie criticism makes for such easy comparisons, unfortunately.)
---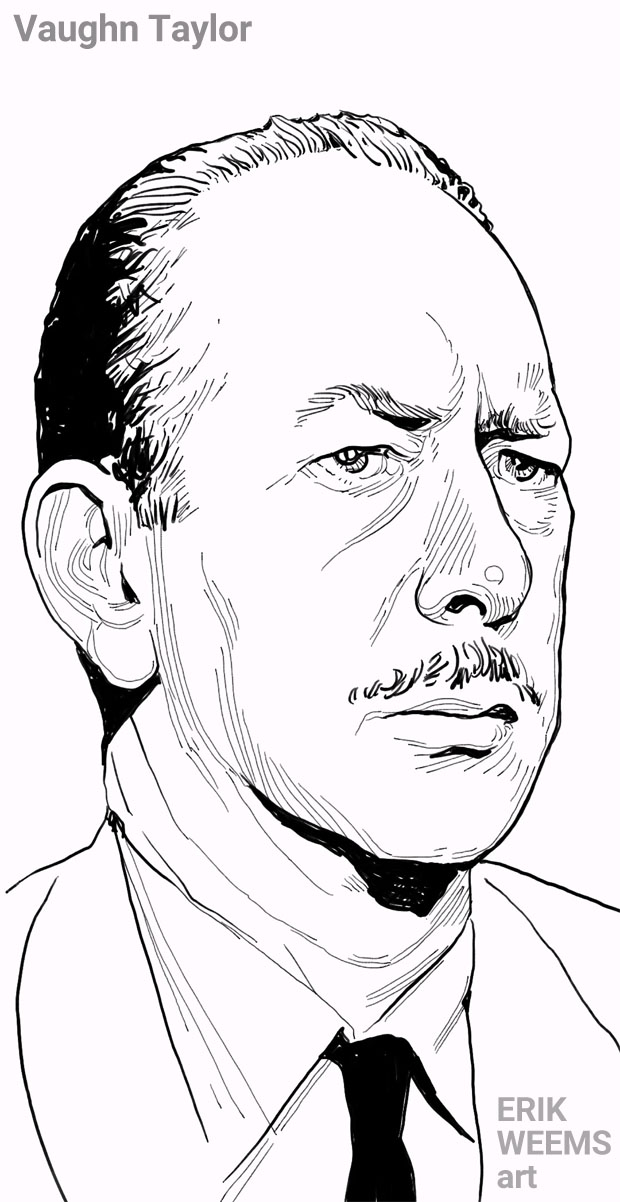 Vaughn Taylor - 1911-1983
Character actor that began in Hollywood as an editor (1933, Picture Snatcher) but became an actor with 1946's Mr and Mrs North. He racked up an impressive 190 credits with film and TV shows with his last appearance in 1976 with The Gumball Rally. He appeared on just about every major TV show through the 1950s-1970s, often with multiple appearances (for example eight different roles on Perry Mason and five on The Twilight Zone.)
---
Criterion releasing a high definition The Lady Eve in July
Criterion had a nice DVD set nearly 20 years ago, but this 4K restoration should be a way to see Preston Sturges' comedy in the best possible light outside of a good print in a movie theatre.
The story is a tale of switched identities (like a lot of Sturges comedies, mistaken and faked identities crop up a lot) in which Barbara Stanwyck plays both the character Jean, a card shark "working the cruise lines" (with her "father" Charles Coburn) and Stanwyck also plays Jean's twin-sister Eve who wreaks funny revenge on Henry Fonda (as wealthy ale heir Charles Harrington) for spurning Jean.
With Stanwyck and Henry Fonda, Sturges' comedy is physically turned down a little bit more than in his other films. He liked to load up his "funny" with loud noises and pratfalls (not that Lady Eve doesn't have this in it, such as Fonda's misadventures at an evening party in which his outfits are continuously ruined, one after another), but with Stanwyck and Fonda there's softer bits of interchange amid the comedy, and whether this is Sturges in a slightly softer mode or just the result of the two lead actors dominating the proceedings (especially Stanwyck), it is hard to say, but The Lady Eve does stand a little bit apart from the other comedies in the Sturges' oeuvre. Incredibly, the same year Sturges made The Lady Eve, he also made Sullivan's Travels.
Here's the add-on features (copied from the Criterion Web Page here):
New 4K digital restoration, with uncompressed monaural soundtrack on the Blu-ray
Audio commentary from 2001 featuring film professor Marian Keane
Introduction from 2001 by filmmaker Peter Bogdanovich
Interview from 2020 with writer-director Preston Sturges's biographer and son Tom Sturges and friends
New video essay by film critic David Cairns
Costume designs by Edith Head
Lux Radio Theatre adaptation of the film from 1942 featuring Barbara Stanwyck and Ray Milland
Audio recording of "Up the Amazon," a song from an unproduced stage musical based on the film
English subtitles for the deaf and hard of hearing
PLUS: An essay by critic Geoffrey O'Brien and a 1946 profile of Preston Sturges from LIFE magazine
---
Blood of the Vampire - 1958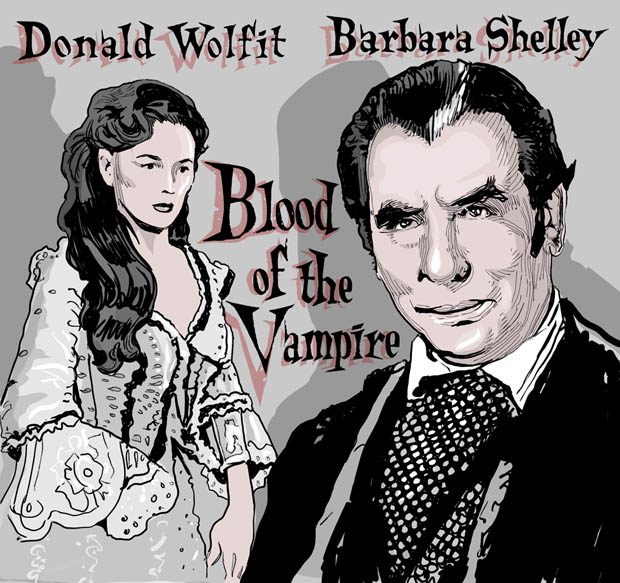 Blood of the Vampire is a surprisingly well-done Hammer film that is only about vampires in the sense that Donald Wolfit (as prison warden Callistratus) uses forced transfusions from his inmates to feed his body which is in a constant biological war with itself due to mixed blood types. A bit of science is thrown into the tale as Callistratus enlists the wrongly jailed Dr. John Pierre (played by Vincent Ball) who has nothing better to do with his time in the sadistic prison than to helpfully advance Callistratus research into blood types and its inherit problem of compatibility/incompatibility. As the assistant in the laboratory, he eventually discovers that there is a secondary, more sinister secret lab down under the prison.
Meanwhile, Madeleine (Barbara Shelley) is on the outside trying to get husband John Pierre's unfair conviction reversed. She eventually makes her way to Callistratus' prison and using a fake identity gets employed as a maid. Her kindness and general decency wins the admiration of Callistratus' deformed henchman Carl [played by Victor Maddern] and something like an Esmarelda/Hunchback relationship develops, something that plays a critical part in the climax of the tale when Callistratus' experiments begin succeeding a bit too well.
Hammer's usual sumptuous costuming and art direction stands out here, as does the excellent Donald Wolfit. Elements of Blood of the Vampire can seem predictable as this film has been borrowed from for later Hammer movies (not that many of the elements here are particularly original, though the biological dilemma of Callistratus certainly is). The film takes side trips into Hammer-style gore (relatively tame circa 1958) and the film's short run-time of 87 minutes means the tale (written by Jimmy Sangster) doesn't have a lot of space to develop itself, though it does well with what its got. The title is not entirely misleading since the prison location looks more or less like a Dracula castle, and Callistratus' "science" is vampirism via medical equipment.
A combination of a prison-break and mad-scientist film, Blood of the Vampire has a good cast and often goes beyond its exploitation origins to be a very well done monster movie from the late 50s.
---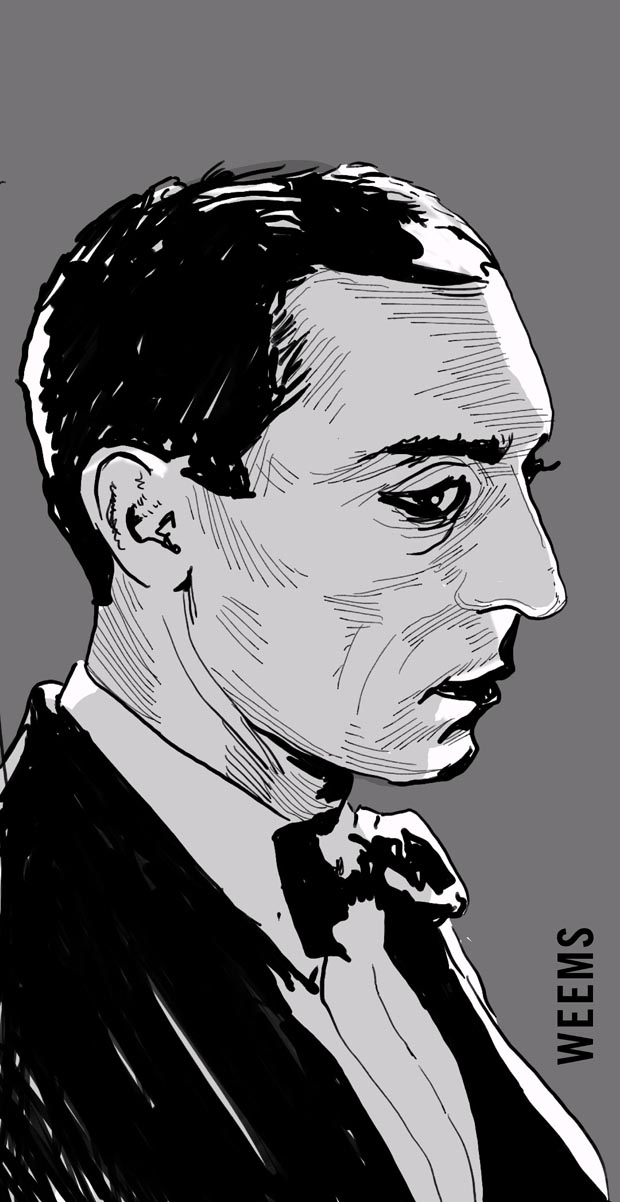 The Great Stone Face
Peter Bogdanovich has made a documentary about Keaton - story at UK Guardian
---
As coronavirus shuts down movie theatres, Hollywood rushing to put their 2020 films into video-on-demand
Story at USA Today
---
---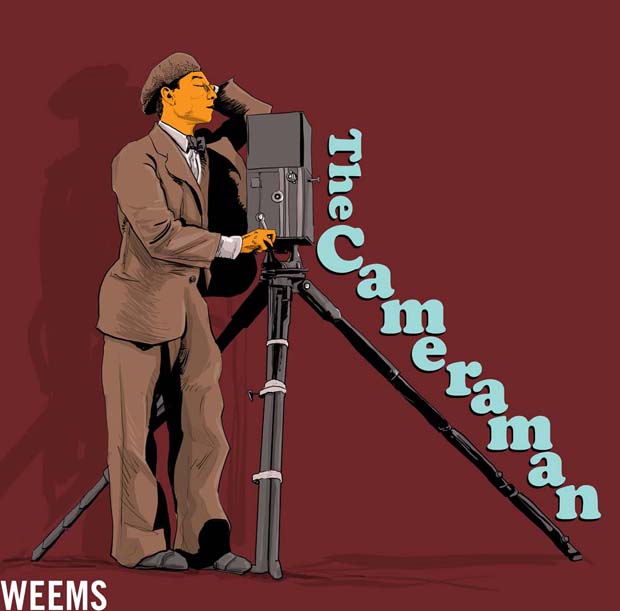 ---
Criterion releasing HD of Buster Keaton The Cameraman
Page at Criterion on The Cameraman
Directed by Edward Sedgwick, 1928
The HD disk releases June 16, 2020
Here's the disk extras:
New 4K digital restoration
New score by composer Timothy Brock
Audio commentary from 2004 featuring Glenn Mitchell, author of A–Z of Silent Film Comedy: An Illustrated Companion
Spite Marriage (1929), Buster Keaton's next feature for MGM following The Cameraman, in a new 2K restoration, with a 2004 commentary by film historians John Bengtson and Jeffrey Vance
Time Travelers, a new documentary by Daniel Raim featuring interviews with Bengtson and film historian Marc Wanamaker
So Funny It Hurt: Buster Keaton & MGM, a 2004 documentary by film historians Kevin Brownlow and Christopher Bird
New interview with James L. Neibaur, author of The Fall of Buster Keaton: His Films for MGM, Educational Pictures, and Columbia
PLUS: An essay by film critic Imogen Sara Smith
---
Kurt
---
---
New Dracula film coming from Universal
Making a Dracula movie is something that seems to happen every few years, but when Universal takes up the challenge, that's a little different. They've got to measure up against their original from 1931 with Bela.
Story at Hollywood Reporter and at Movie Web
This story at Gamespot puts it succinctly: "New Dracula Movie In The Works After Success Of The Invisible Man."
The new Universal version of the H.G.Wells' was made for $7 million dollars, but has so far pulled in $106,619,685 worldwide (March 13, 2020).
---
Song of the South - forever stalled as a Disney release to streaming, broadcast, video, you name it
Story at The Grape Vine
---
The challenge of the VHS tape has now morphed into the challenge of streaming
More about past and future movie delivery platforms
---

---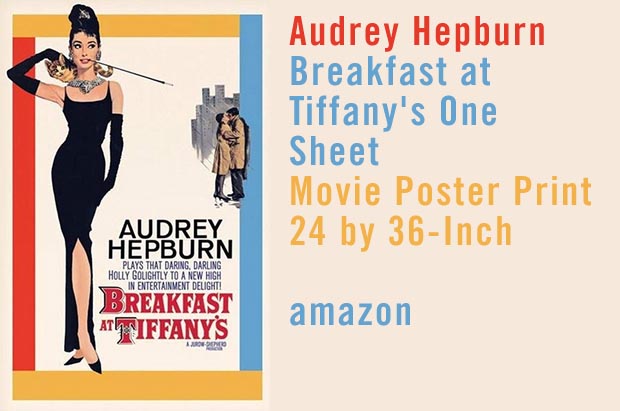 ---
What's Recent
---
Discovering Jean Harlow - Online Documentary
---

Best. Movie. Year. Ever.
How 1999 Blew Up the Big Screen - Fight Club. The Matrix. Office Space. Election. The Blair Witch Project. The Sixth Sense. Being John Malkovich. Star Wars: The Phantom Menace. American Beauty. The Virgin Suicides. Boys Don't Cry. The Best Man. Three Kings. Magnolia. - 416 pages - AMAZON 2019
---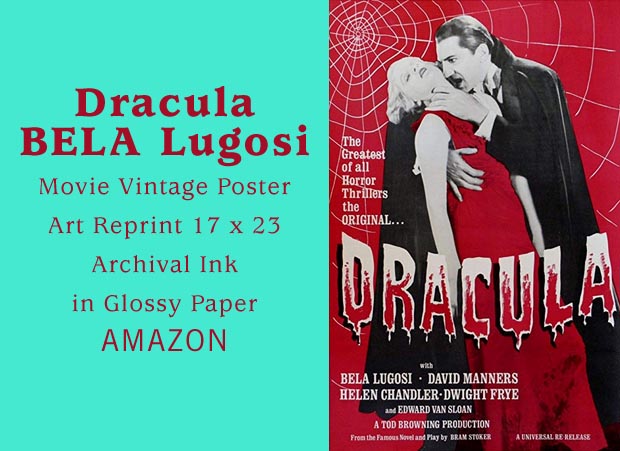 DROB Collectibles Dracula BELA Lugosi Movie Vintage Poster Art Reprint 17 x 23 Archival Ink in Glossy Paper VMP07
---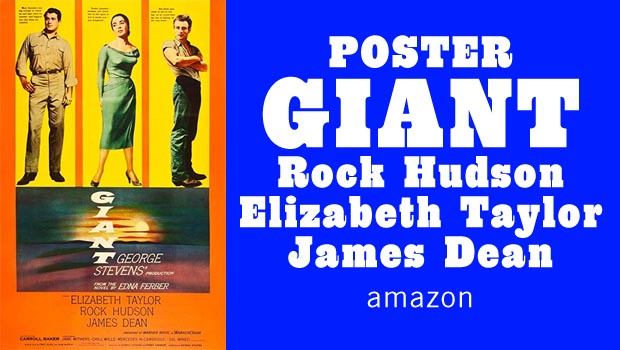 Posterazzi Giant Rock Hudson Elizabeth Taylor James Dean 1956 Movie Masterprint Poster Print (11 x 17)
---
Universal Classic Monsters Collection - Box Set Bluray - AMAZON