Buster Keaton
Buster Keaton - born Joseph Frank Keaton. 1895 - 1966
"According to Eleanor Keaton, Keaton's work methods rarely included writing anything down. Instead he would sit and work out entire routines in his head, or silently pantomime his way through a sketch over and over. Most comedians keep records of gags and jokes, even whole filing rooms that look like the back room at a bank where clerks toil, but Keaton only kept bags of props and his own mental filing system.

He was known to break down segments of a routine by timing it against pop music which he would listen to over a radio while working on a routine, editing the timing to flow like a piece of music.

Keaton liked to experiment and tinker with routines, and this attitude was what he utilized in making films, something he learned from his personal friend film comedian "Fatty" Arbuckle, who Keaton treated as a mentor on how to make a movie.

Keaton took physical risks in making his films that went well beyond just dedication. During the making of Sherlock Jr., he actually broke his neck, and without knowing it continued to work in pain, the break not being detected for years. He nearly drowned in Our Hospitality. He broke other bones in various films, but had a physical resilience that rarely slowed him down on set, where he would usually finish a scene in one take, would continue to improvise a scene if it had gone wrong, thus sometimes using material that was made up on camera."
From Buster Keaton: Stoic Sphinx with a Porkpie Hat
---
Original Page June 29, 2014 | Updated Dec 2017
---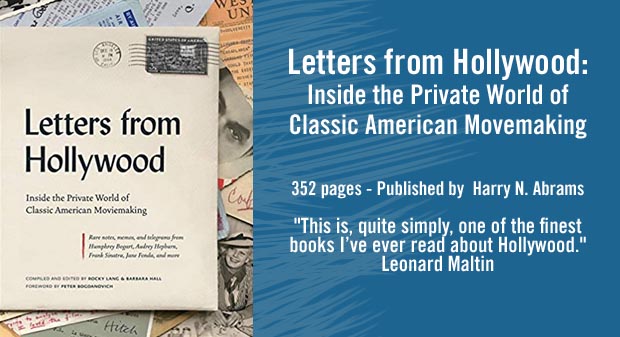 Letters from Hollywood: Inside the Private World of Classic American Movemaking
352 pages - Published by Harry N. Abrams
"This is, quite simply, one of the finest books I've ever read about Hollywood." Leonard Maltin
Reproduces in full color scores of entertaining and insightful pieces of correspondence from some of the most notable and talented film industry names of all time—from the silent era to the golden age, and up through the pre-email days of the 1970s. Annotated by the authors to provide backstories and further context. Greta Garbo, Alfred Hitchcock, Humphrey Bogart, Frank Sinatra, Katharine Hepburn, Marlon Brando, Elia Kazan, Cary Grant, Francis Ford Coppola, Tom Hanks, and Jane Fonda.
Letters from Hollywood: Inside the Private World of Classic American Movemaking
---
What's Recent
---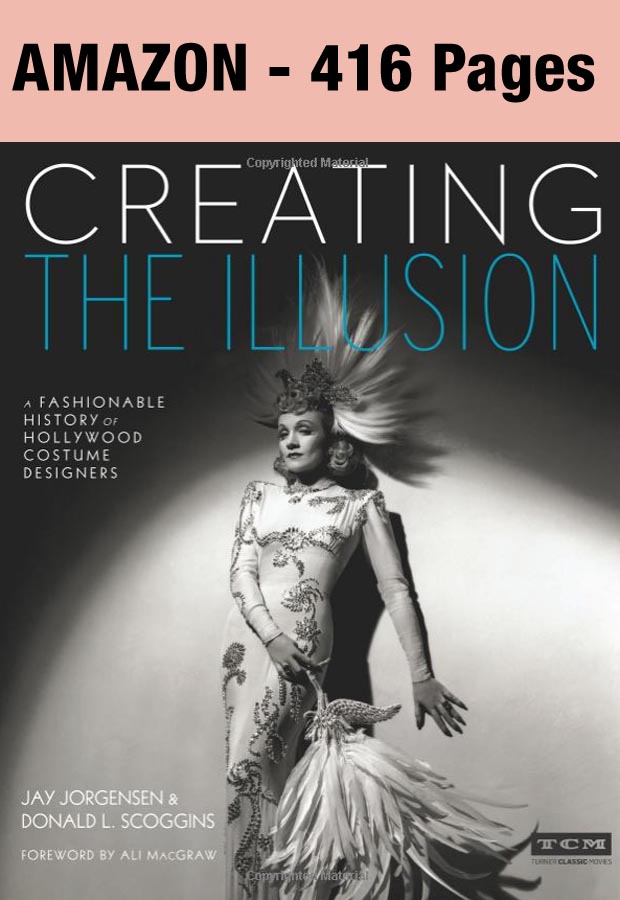 Creating the Illusion: A Fashionable History of Hollywood Costume Designers (Turner Classic Movies) - Amazon
---