Raquel Welch
---
---
Famed American actress born with the name Jo Raquel Tejada on September 5, 1940 in Chicago. "Welch" is the surname of her first husband with whom she had two children during a short marriage. As a young girl she studied ballet for nearly a decade, began winning beauty contests, performing in plays, worked as a "weather girl" on television, and made a living as a model. She pursued acting roles in films and television (appearing in small parts in both arenas) and then had a leading role in Fantastic Voyage (1966). This began a long series of films (she has 68 film credits) in which she was often the center of all publicity and promotion of the project, though not always the star headliner.
---
The Biggest Bundle of Them All
The Biggest Bundle of Them All - Raquel Welch
---
Flare Up - 1969 - Raquel Welch and Luke Askew
---
Fathom - 1967
Fathom -Released Dec 13, 1967 by 20th Century Fox. Directed by Leslie Martinson.
More on Fathom 1967
---
Original Page Sept 9, 2015 | Update Sept 2018
---
Amazon - Kansas City Bomber - Raquel Welch 1972
---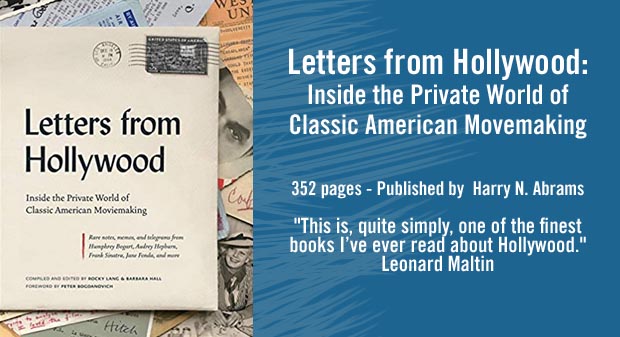 Letters from Hollywood: Inside the Private World of Classic American Movemaking
352 pages - Published by Harry N. Abrams
"This is, quite simply, one of the finest books I've ever read about Hollywood." Leonard Maltin
Reproduces in full color scores of entertaining and insightful pieces of correspondence from some of the most notable and talented film industry names of all time—from the silent era to the golden age, and up through the pre-email days of the 1970s. Annotated by the authors to provide backstories and further context. Greta Garbo, Alfred Hitchcock, Humphrey Bogart, Frank Sinatra, Katharine Hepburn, Marlon Brando, Elia Kazan, Cary Grant, Francis Ford Coppola, Tom Hanks, and Jane Fonda.
Letters from Hollywood: Inside the Private World of Classic American Movemaking
---
What's Recent
---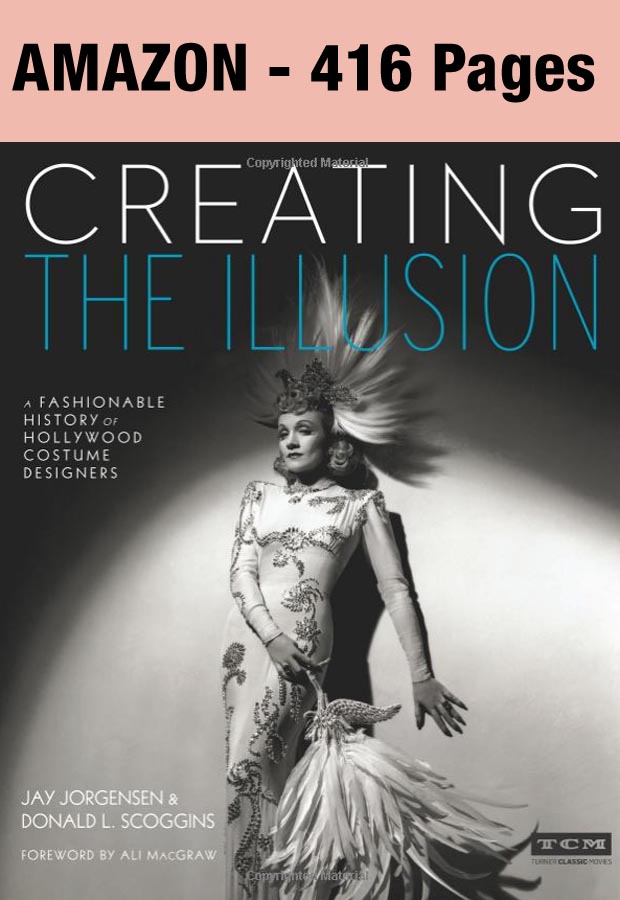 Creating the Illusion: A Fashionable History of Hollywood Costume Designers (Turner Classic Movies) - Amazon
---