Archive 7 - 2013
Previous Posts that appeared on the front page of cinemagraphe.com
---
Ray Harryhausen has died
Famed special effects genius Ray Harryhausen, age 92, has died in Britain, where the Los Angeles native had lived since completing Jason and the Argonauts in 1963.
"The effects he achieved inspired the generation of filmmakers who produced the digital-effects-laden blockbuster films of the 1980s and beyond.

George Lucas and Steven Spielberg, James Cameron and Peter Jackson all cite his films as crucial antecedents for their work, and modern animators often slip homages to him into their films, like the Harryhausen piano in Tim Burton's "Corpse Bride" and Harryhausen's restaurant in the Pixar feature "Monsters, Inc."

...His innovations were honored in 1992 with a career Academy Award for technical achievement. At the Oscar ceremony, Tom Hanks told the audience that he thought the greatest movie of all time was not "Citizen Kane" or "Casablanca" but "Jason and the Argonauts."
Some of his most famous film work are: The 7th Voyage of Sinbad (1958), First Men in the Moon (1964), One Million Years B.C. (1966), The Valley of Gwangi (1969), Sinbad and the Eye of the Tiger (1977), Clash of the Titans (1981).
---
Restored Vertigo to get screening at Cannes Film Fest 2013
The Cannes Film Festival starts May 15. Vertigo star Kim Novak will be Guest of Honor at the event, and will participate in the presenting of prizes for the event. Hitchcock's Vertigo will be screened as part of the Cannes Classics schedule.
---
Santo vs the Vampire Women - 1962
aka English version Samson vs the Vampire Women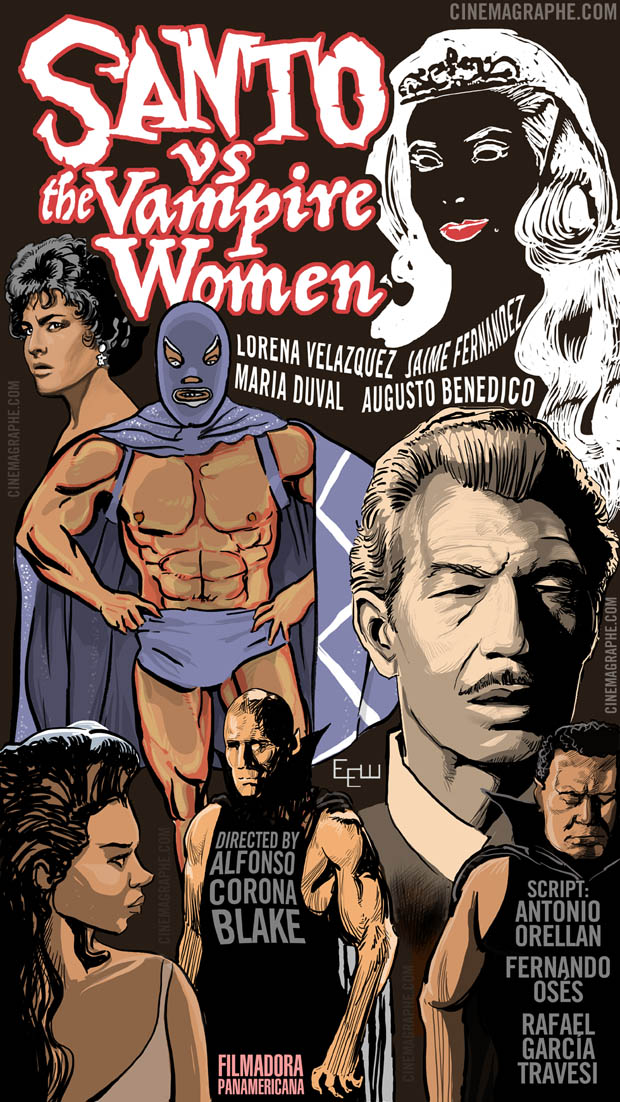 Reveiw Santo vs the Vampire Women
Fearless luchador Santo versus a cult of vampire women and their ruthless henchmen.
---
Remastered Harold Lloyd "Safety Last"
New restoration screened at the James River Film Festival on April 13, 2013
"Just hang on until I ditch this cop..."
Harold Lloyd's best known silent film comedy. Read the Review of the new remastered print and Bluray
---
Uptown Theatre
Below: The Uptown Theatre in Washington DC, home of many a 70 MM movie showing.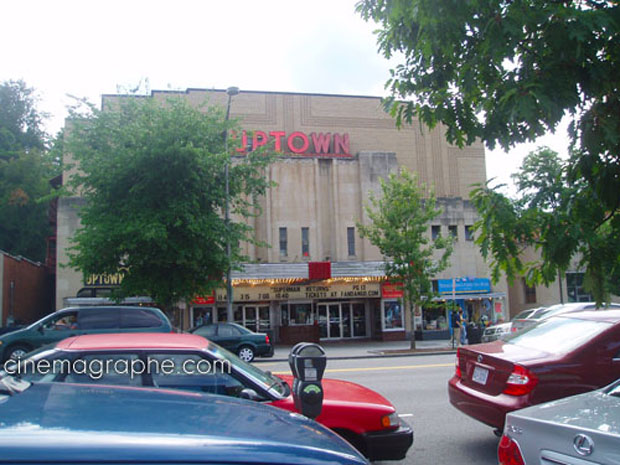 ---

---

---
Original Page 2013 | Updated November 2022
---
---
What's Recent
---
---