Mount Pony Culpeper Virginia Movie Theater
With archive materials housed in five separate location,the audio-visual department of the Library of Congress has now unified their collection in Culpeper, Virginia, approximately 70 miles to the west of Washington DC. Inheriting a radiation hardened facility at Mount Pony from its former owners the Federal Reserve Board, the location has been redesigned and rebuilt with a state of the art Art-Deco 200-seat movie theater.
Originally built in 1969 to act as an emergency headquarters and a high-security currency warehouse, the facility features a 400 foot long steel reinforced bunker with 30-centimeter thicks walls and lead-lined shutters for its windows. In 1997 the United States Congress approved the transfer to the Library of Congress, and funded by a private foundation, has set up the Packard Campus of the National Audio-Visual Conservation Center, featuring 90 miles of shelving for the extensive collection of film elements, video tape, photographs, recordings and odds-and-ends chronicling the film and recording arts in America.
The collection is home to more than 1.1 million film, television, and video items, and 3.5 million audio recordings. Motion pictures date from the 1890s, and audio recordings date back 110 years.
The Library of Congress runs two movie theatres:
About the two theaters at Library of Congress
The last time there was a listed event at the theater, which was apprently suspended from public screenings by the pandemic, was an Open House in 2022.
See the Library of Congress online film files

The Mount Pony Movie Theater near Culpeper, Virginia (schedule online) [Checked Feb 2023 - nothing scheduled]
[Not currently active] The Mary Pickford Theatre on the 3rd floor of the Madison Building in Washington DC (schedule online) [Checked Feb 2023 - nothing scheduled]
Library of Congress Online A/V Conservation Home Page
---
Theatres and Movie Resources
Classic Byrd Theater Richmond Virginia
Uptown Movie Theater Washington DC
Classic Film Auction 2011 Memorabilia
Vaguely related:
Wings 1927 - silent film on Bluray
---
You will see Amazon links on this web site because I am an Amazon affiliate. I earn from qualifying purchases.
---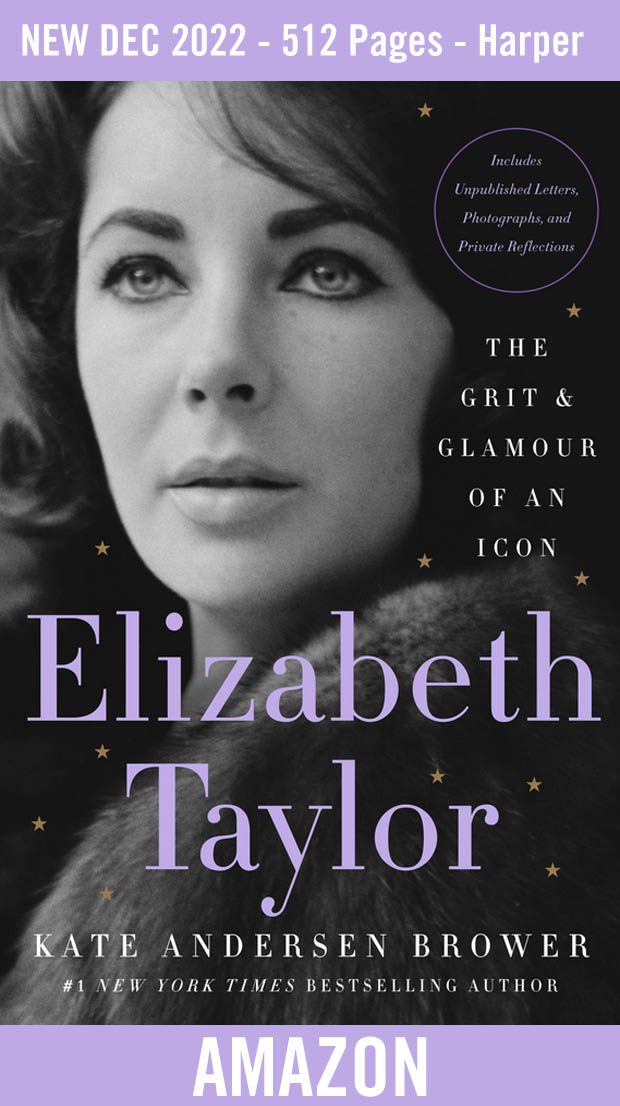 Elizabeth Taylor: The Grit & Glamour of an Icon - 512 Pages
"A dazzling portrait of an incredible woman. Elizabeth's life was more captivating than any film could ever be."— Demi Moore
"Brower's book takes the reader into the private world of the most famous celebrity of the 20th century. Elizabeth's heart, mind, and passion come vividly alive on each page. We see her as a woman who struggled and ultimately survived to rewrite the playbook on celebrity and power. I never wanted it to end!" — Brooke Shields
"Brower is quickly becoming a brand-name Washington writer because of her ability to deliver juicy tidbits and insider information while steering her books toward a mainstream audience without sacrificing historical credibility." — Christian Science Monitor on TEAM OF FIVE
Amazon Link to order Elizabeth Taylor: The Grit & Glamour of an Icon Hardcover
Audio Book version - Elizabeth Taylor: The Grit & Glamour of an Icon
[This is an affiliate Amazon link which may provide a commission earned for this site. If that happens, we'll probably buy an old movie on Blu Ray with the proceeds.]
---
What's Recent
---
---