Archive 510
---
Lyle Waggoner 1935-2020
He was the original Steve Trevor of Wonder Woman, the role he is probably most famous for in the 21st century due to the popularity of the Wonder Woman franchise in movies, TV and comic books. In the 20th century, though, he was a mainstay and best known for his long running part of the classic 1967-1974 Carol Burnett Show comedy program.
He had many other credits, chiefly on TV programs, and was "almost" Bruce Wayne/Batman in the original 1960's TV program (the role instead went to Adam West).
Waggoner died age 84.
---
Fellini film Nights of Cabiria 4K restoration
Story at Indie Wire
---
---
Original King Kong to climb Empire State Building in American movie theatres for first time in 60 years
Story about the one day only reissue (March 15, 2020) to theaters at CNET
---
Twenty from Ten
Profile titled "twenty things you didn't know about the Ten Commandments" at Parade
More:
The Ten Commandments Digibook HD release 2020
The Ten Commandments 1923 [silent]
---
New Jeanine Basinger book
I like all of Basinger's books on film (there's a lot of them), and her writing was good even before the books came - she stood out as a film reviewer in the old Kit Parker Rental film catalogs from the 1970s.
The impression I get from her books is that she likes movies and mostly stays away from the downside of high end film writing, that snobbish delineation where only good movies seem to exist in the film critic's consciousness and there is an unnoticed blank space where the bulk of Hollywood production in the 20th century resides, invisible and unloved.
With Basinger (and some other writers, though not enough) she seems to know the Hollywood industry, however fascinating, is also a sort of goofy art form and all those movies from over the decades of classic filmdom are a patchwork of hit-and-miss in regards to quality, no matter how many world-class celebrity names are attached.
New Basinger book: The Movie Musical!
- Amazon
[This book has a 2019 copyright, but I didn't see it show up in bookstores until now. The publisher should have sent me a copy early on to get the word out.]
---
---
Max von Sydow - 1929–2020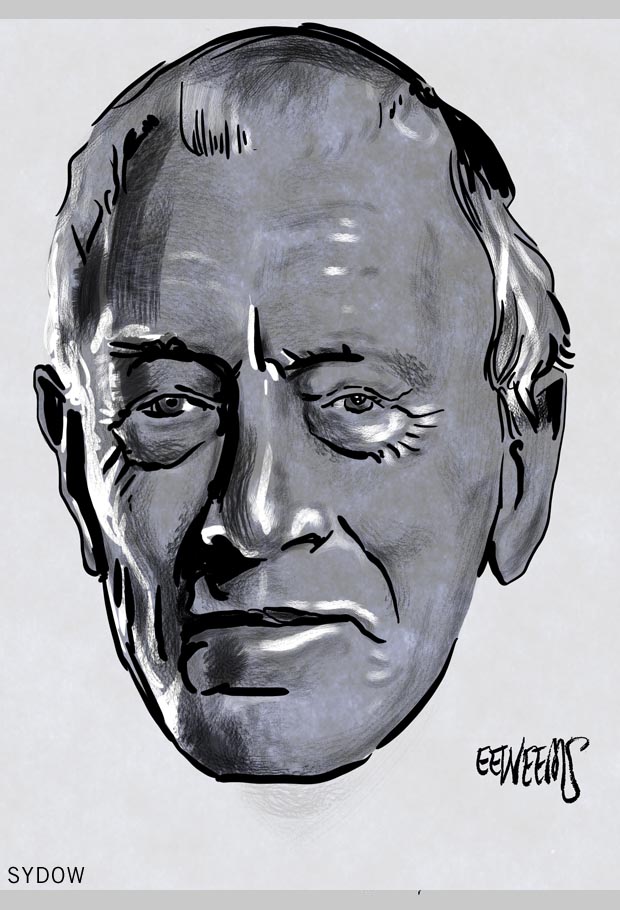 Obits at:
Deadline Hollywood - One Of The All-Time Greats
Variety - "Because I am a Swede, not an Englishman or an American, the parts I'm offered are always foreigners. And there aren't that many American films with nice foreigners. Mostly they're villains, and villains are usually too much cliche..."
Entertainment Weekly - Celebrities react
USA Today - On the problem of being a movie star: "I want to work at the theater, I want to work in a film with interesting material that you can do something with."
UK Guardian - "On the whole, his films tended to oscillate between the serious and the silly."
NY Times - List of his films for streaming
UK Times - "Even if you've never seen an Ingmar Bergman movie, you know Max von Sydow."
---
Digital filming and 35/70MM movies in 2020
Article at Esquire on how digital photography has swamped almost all of Hollywood, but some blockbuster films of this year and last were shot (in whole or in part) on actual old fashioned film stock. (Article mentions Christopher Nolan's Tenet, Wonder Woman 1984, 007 No Time To Die, Tarantino's Once Upon a Time in Hollywood, Little Women and Martin Scorsese's The Irishman.)
---
Elaine Devry
---
The Elvis Presley business is being revamped
Story about a new team to manage the Elvis empire which has experienced a contraction in activity for the famous name - at Rolling Stone.
---
Remembering Kirk Douglas
Story at Jewish Journal
---
Diana Serra Cary has died - the silent film star known as "Baby Peggy"
She was 101. Story at Hollywood Reporter
---
Sophia Loren comes out of retirement for new film role
Appearing in The Life Ahead, an adaptation of the Romain Gary novel "La vie devant soi," which was previously filmed as Madame Rosa in 1978. Loren plays a holocaust survivor in Italy who takes on the care of a young boy who has been abandoned.
Story at Algemeiner
---
Kirk Douglas leaves whole fortune to charity
Story at UK The Sun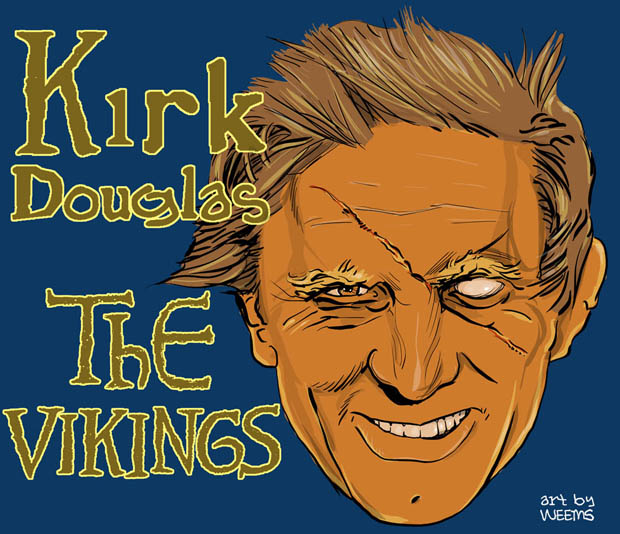 Various headlines say "Kirk Douglas' will goes full Sparticus, leaves all of his money to charity"
---
Actress Ana de Armas from Cuba cast as Marilyn Monroe for biopicture
Story at Hollywood.com
---
The plight of aging talent in Hollywood
"In Hollywood, people tend to wear the clothes they bought the last time they had real money, which means you can always tell where someone is in his career by calculating the age of his wardrobe."
Story at Commentary Magazine
---
Criterion announces May 2020 titles
The Great Escape - 1963 - Steve McQueen - Criterion Page
Here's the bonuses on the Criterion Blu Ray disk:
4K digital restoration, with uncompressed monaural soundtrack on the Blu-ray
Alternate 5.1 surround soundtrack, presented in DTS-HD Master Audio on the Blu-ray
Two audio commentaries: featuring director John Sturges and composer Elmer Bernstein (1991); James Coburn, James Garner, and Donald Pleasence (2004)
Interview with critic Michael Sragow
"The Great Escape": Heroes Underground, a four-part 2001 documentary film about the real-life escape from the Stalag Luft III prisoner-of-war camp during World War II, including interviews with POWs held there
The Real Virgil Hilts: A Man Called Jones, a 2001 film on the United States Army Air Forces pilot David Jones, the inspiration for Steve McQueen's character in the film
Return to "The Great Escape," a 1993 film featuring interviews with Coburn, Garner, actors David McCallum and Jud Taylor, stuntman Bud Ekins, and McQueen's son, Chad McQueen
Original trailer
Essay by critic Sheila O'Malley
Dance, Girl, Dance - 1940 - Maureen O'Hara and Lucille Ball - Criterion Page
Here's the bonuses on the Blu Ray disk:
Restored 4K digital transfer, with uncompressed monaural soundtrack on the Blu-ray
Introduction by critic B. Ruby Rich
Selected-scene commentary featuring film historian Cari Beauchamp
Essay by critic Sheila O'Malley
---
Beau Geste 1939 - Gary Cooper on Blu Ray
Kino has a Blu Ray coming April 7th - Kino Page - New 4K Master
Other coming titles from Kino:
Lives of the Bengal Lancer - 1935 - Gary Cooper - Kino Page - Audio Commentary by Film Historian Eddy Von Mueller - April 7, 2020
Outcast of the Islands - 1952 - Kino Page - Directed by Carol Reed - Audio Commentary by Film Historian and Critic Peter Tonguette - April 28, 2020
---
Orson Bean - 1928 - 2020

Obits:
Born July 22, 1928 - Died February 07, 2020 (age 91)
United Press - Actor Orson Bean dead at 91 Feb. 8
Washington Post - Orson Bean, droll actor, comedian and raconteur, dies at 91
MSN News - Orson Bean's death on Los Angeles street sparks mourning, concern over pedestrian safety
USA Today - Veteran actor Orson Bean, 91, struck and killed by car while walking in Los Angeles
New York Times - Orson Bean, Free-Spirited Actor of Stage and Screen, Dies at 91
Variety - Orson Bean, Character Actor Known for 'Being John Malkovich' and 'Dr. Quinn,' Dies at 91
---
Academy Award 2020 winners
List at Oscars Go
---
Memorium section at Oscars did not include Orson Bean and Robert Conrad
Story at NBC News on Oscar presentation
Feb 9, 2020
---
Errol Flynn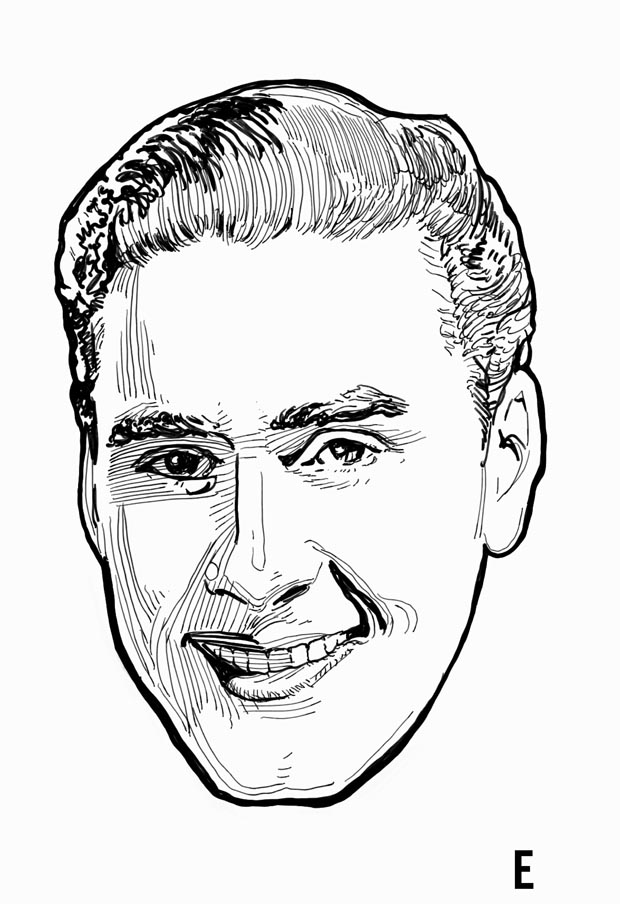 Mr. Flynn is famous in a variety of ways, not all good. But as a working professional actor he has yet to be bested as Robin Hood (and there have been dozens of competitors amid the many, many remakes).
He had many other fine roles in films of very good to not-quite-good quality, but whatever the case he did that thing actors from his generation seem to always do - play the role to the best of their ability, no matter what is lacking on the screen all around them.
---
Kirk Douglas passes at age 103
Obits at:
Broadway World - Photo Flashback: Remembering Kirk Douglas 1980s
Vulture - Mourning Classic Hollywood (with emphasis on Kirk's role in Ace in the Hole)
Hollywood Reporter - Indomitable Icon of Hollywood's Golden Age
Time Magazine - Remembering Kirk Douglas, One of the Last Surviving Links to Old Hollywood
NBC News - Kirk Douglas helped end the Hollywood blacklist
USA Today - Kirk Douglas was forever changed after surviving a tragic 1991 helicopter crash
UPI Press - Hollywood icon Kirk Douglas dies at 103
Chicago Tribune - I was not a tough guy. I just acted like one
---
Bela Lugosi family donates Dracula cape
"Academy Museum of Motion Pictures, opening Dec. 14, where it will join such artifacts as the ruby slippers from The Wizard of Oz and Elizabeth Taylor's Cleopatra wig."
Story at Hollywood Reporter
More Bela Lugosi
---
Lori Nelson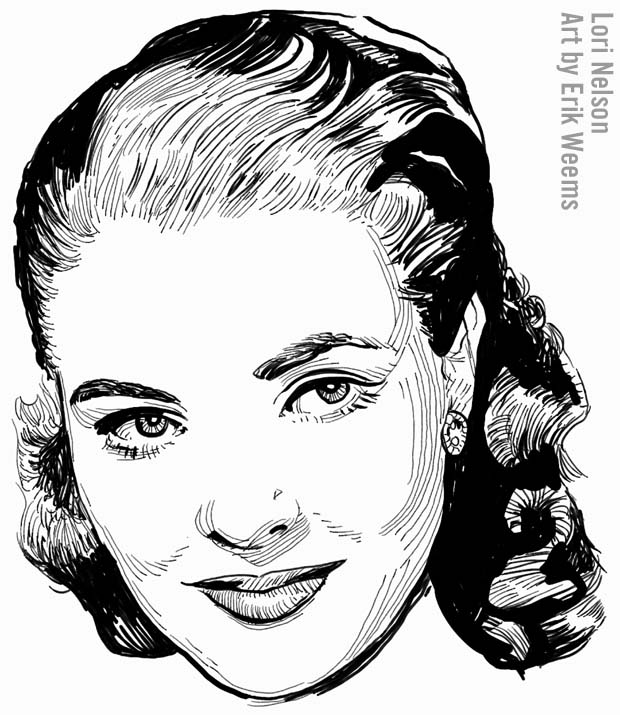 ---
Monique van Vooren, actress from Tarzan and the She-Devil, has died, age 92. Her film acting career listed 21 films and TV shows of the 50s-60s, (for example the Adam West Batman program). She was born in Brussels, Belgium, and died January 28, 2020, in New York City.
---
Destry Rides Again 1939 HD
Jimmy Stewart (as a gunless deputy sheriff) and Marlene Dietrich (as a clever saloon floozy) in a western-comedy about bringing justice to the bad guy, but also how an unassuming good guy wins over the bad girl's heart despite her protestations.
This movie's success ended Dietrich's run of melodramas that had posted steadily decreasing box office returns, and it also coincided with the end of a very long vacation from America that she spent mostly in France. Once America was in World War II, though, she would be back in Europe, frequently closer to the front lines than any other Hollywood star (not counting those actors who went into combat in uniform after enlisting).
Destry Rides Again put the German actress (and new US Citizen) into a wholly different cinematic world where comedy (though there are some sombre tones in Destry Rides Again) made her popular with American ticket buyers again. It was also being screened about the same time as Dietrich severed official ties to Germany then under the domination of Hitler and the National Socialists Workers Party. Hitler's gov't had tried to woo her to be "the star in the crown of German cinema" but she loathed the NAZI party and refused. About this time in her personal life she was opening her California home up as a way-station for other fleeing Europeans who had to get out of Europe in a hurry as World War II was about to premiere there. That event would soon send Dietrich back across the ocean as a performer with the USO, but also on a personal mission to get as close to Germany as possible in order to find her mother who she had no contact with after the start of the war.
Criterion has announced an April 2020 release for their presentation of Destry Rides Again (The Criterion Collection) [Blu-ray]
Here's the extras put onto the Blu Ray disk:
New 4K digital restoration by Universal Pictures in collaboration with The Film Foundation, with uncompressed monaural soundtrack
New interview with critic Imogen Sara Smith
New interview with Donald Dewey, author of James Stewart: A Biography
New video essay featuring excerpts from a 1973 oral-history interview with director George Marshall, conducted by the American Film Institute
Lux Radio Theatre adaptation of the film from 1945, featuring actors James Stewart and Joan Blondell
An essay by critic Farran Smith Nehme
Here's the Criterion link for the Blu Ray
---

---

---
Original Page Dec 2018 | Updated Nov 2019
---
Starring Miss Barbara Stanwyck [Illustrated with 310 Photographs] - amazon.com
---
Sophia Loren: A Life in Pictures - 192 Pages - Amazon.com
---
---
What's Recent
---
---