Bela Lugosi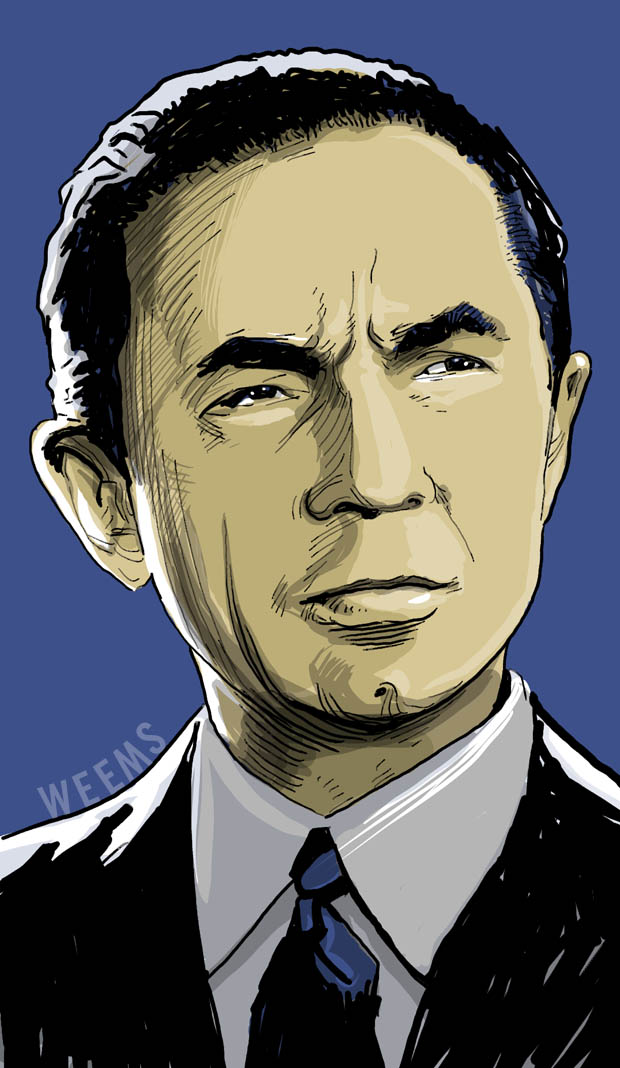 aka Bela Ferenc Dezso Blasko
Born October 22, 1882 in Lugos, Hungary. Died August 16, 1956 in Los Angeles, California. Was member number 28 of the Screen Actors Guild. Trained in Shakespeare in his native Hungary, but was reduced to type roles following the success of the 1931 Dracula film.
He once was quoted as saying
"In Hungary acting is a career for which one fits himself as earnestly and studiously as one studies for a degree in medicine, law or philosophy. In Hungary, acting is a profession."
He appeared on Broadway for the 1927 stage production of Dracula* before taking the titular role in the Tod Browning film of 1931 which consequently made Lugosi a film star but typecast him for the rest of his career (for example he appeared in a 6-month run of Dracula while in England for 6 months).
Lugosi's morphine addiction
Lugosi began receiving morphine treatments for physical pain in his legs around the time of the making of the 1935 Mark of the Vampire.
"Methadone treatment, with its heinous side-effects, was virtually unknown throughout most of the world until the 1960s; but it had been developed in England during the late thirties, and something was known there of its effect in treating addiction. Bela had journeyed to England in 1938, anxious for a methadone cure. He later said, "I smuggled a box of it back. I guess I bought a pound." Treating himself under methadone in the privacy of his home, Lugosi eventually realized to his despair that he had traded one drug problem for another. He said "I didn't eat. I got sicker and sicker." From Heroes of the Horrors, by Calvin Beck. Page 101. MacMillan Publishing, 1975.
---
More Bela
Frankenstein meets the Wolf Man - 1943
Plan 9 from Outer Space - 1959
---
Bela Lugosi in the Edgar Allan Poe adaptation of The Raven from Universal Pictures in 1934. The film itself had very little to do with the Poe poem, and though it utilized some elements from other Poe stories, was instead a portrait of a madman obsessed with the famous American mystery & horror writer.
More about Poe at eeweems.com
---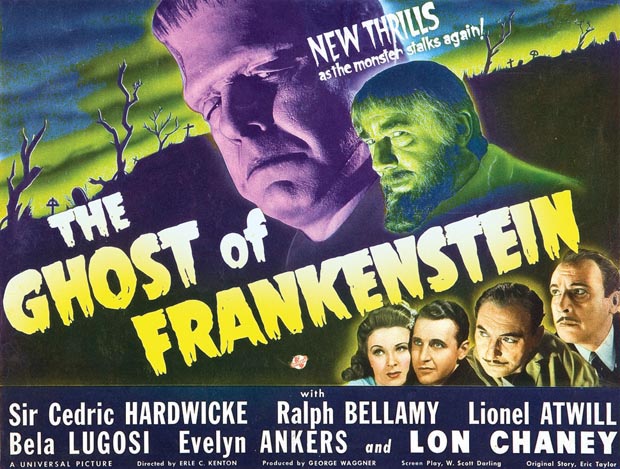 Bela Lugosi is shepherd Ygor who rescues the monster (Lon Chaney) from a sulfur pit. Dr. Frankenstein's other son (Cedric Hardwicke) is on hand, and everything gets complicated quickly once the plot starts whirring.
---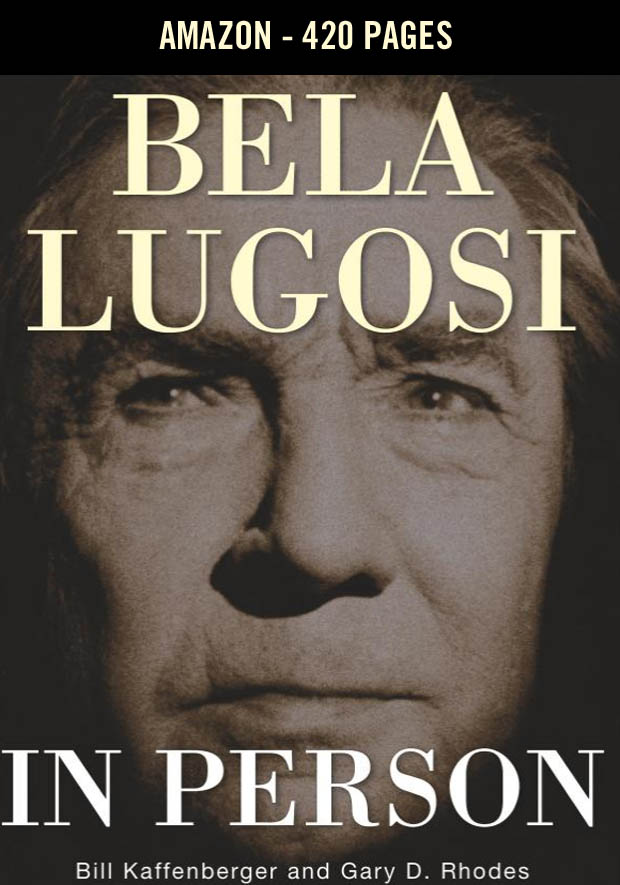 Amazon - Bela Lugosi in Person - 420 pages
Amazon - No Traveler Returns: The Lost Years of Bela Lugosi - 346 Pages
Amazon - Bela Lugosi and Boris Karloff: The Expanded Story of a Haunting Collaboration, with a Complete Filmography of Their Films Together - 701 Pages
---
Frankenstein Created Woman - 1967
Frankenstein meets the Wolfman - 1943
---
Original page May 2009 | Updated March 2018
---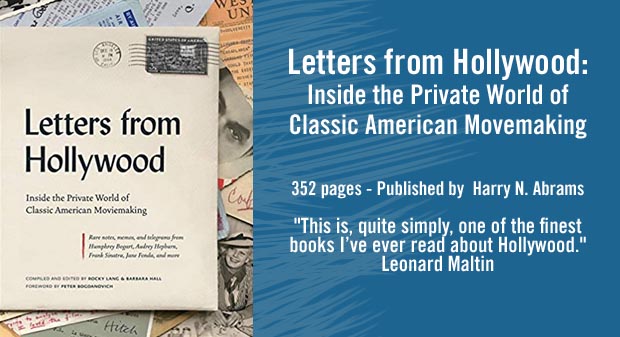 Letters from Hollywood: Inside the Private World of Classic American Movemaking
352 pages - Published by Harry N. Abrams
"This is, quite simply, one of the finest books I've ever read about Hollywood." Leonard Maltin
Reproduces in full color scores of entertaining and insightful pieces of correspondence from some of the most notable and talented film industry names of all time—from the silent era to the golden age, and up through the pre-email days of the 1970s. Annotated by the authors to provide backstories and further context. Greta Garbo, Alfred Hitchcock, Humphrey Bogart, Frank Sinatra, Katharine Hepburn, Marlon Brando, Elia Kazan, Cary Grant, Francis Ford Coppola, Tom Hanks, and Jane Fonda.
Letters from Hollywood: Inside the Private World of Classic American Movemaking
---
What's Recent
---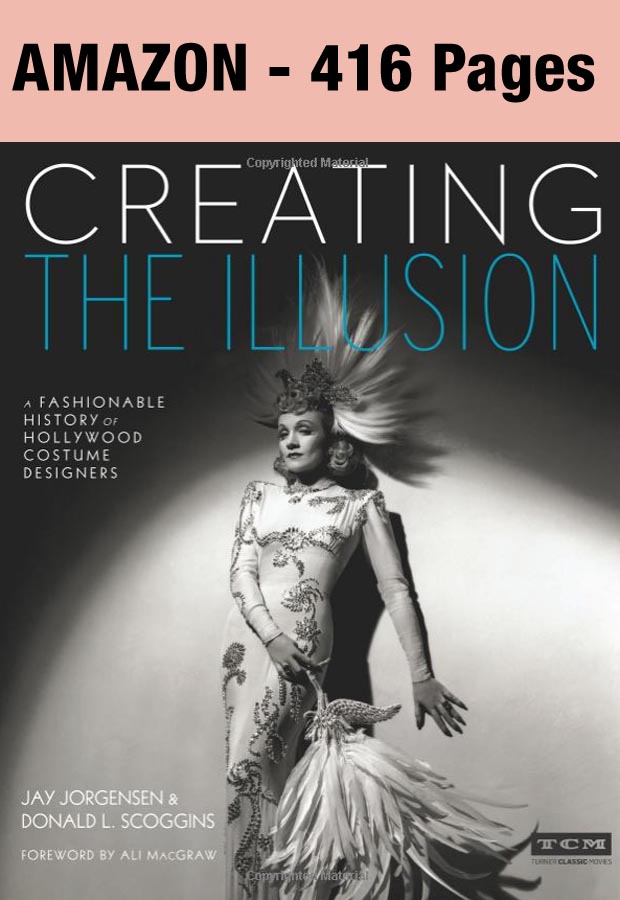 Creating the Illusion: A Fashionable History of Hollywood Costume Designers (Turner Classic Movies) - Amazon
---