Archive 509
---
---
Someone new will now be running Turner Classic Movies
Pola Changnon is the new general manager of TCM.
"...Changnon, formerly SVP of marketing, studio produciton and talent for TCM, replaces Jennifer Dorian, who TCM says has chosen to leave after 20 years at Turner."
Story at Deadline Hollywood
---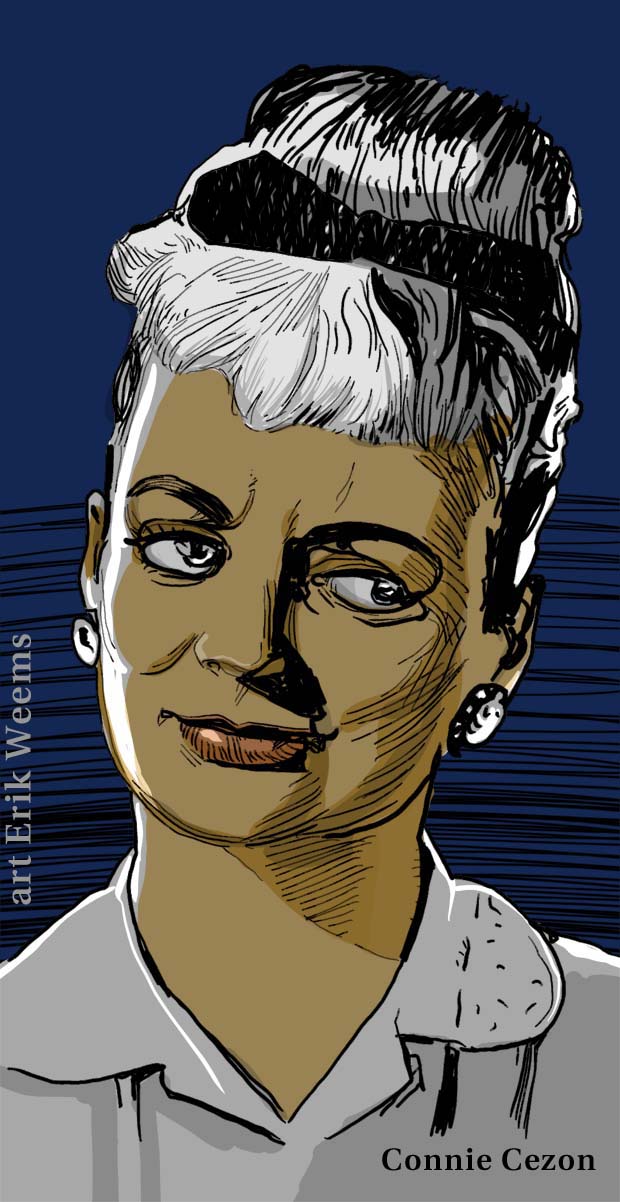 Connie Cezon
---
Best Picture nomination titles for the 2020 Academy Awards
See the list at wcvb
---
William Powell and Myrna Loy
Amnesia is treated as a great Hollywood tragedy in some other films (for example, Random Harvest, 1942) but with Myrna Loy and William Powell, it's the little engine that produces endless humorous complications as the reborn con-artist George Carey is forced to take stock of the banal past ten years of Larry Wilson's activities. Very little of it seems to make sense to him: an obsession with taxidermy, for example, plus membership in every do-gooder club in town, both activities that make plenty of sense psychologically considering the crooked past somewhere in the back of Larry Wilson's brain, but this raises only brief question marks for the fast-talking George Carey, he's too preoccupied with winning the approval of Mrs. Wilson (he eventually will gain it: Mrs Wilson admires honesty, and ironically it turns out later that con-artist Carey/Wilson may just be the most honest man in town).
---
El Cid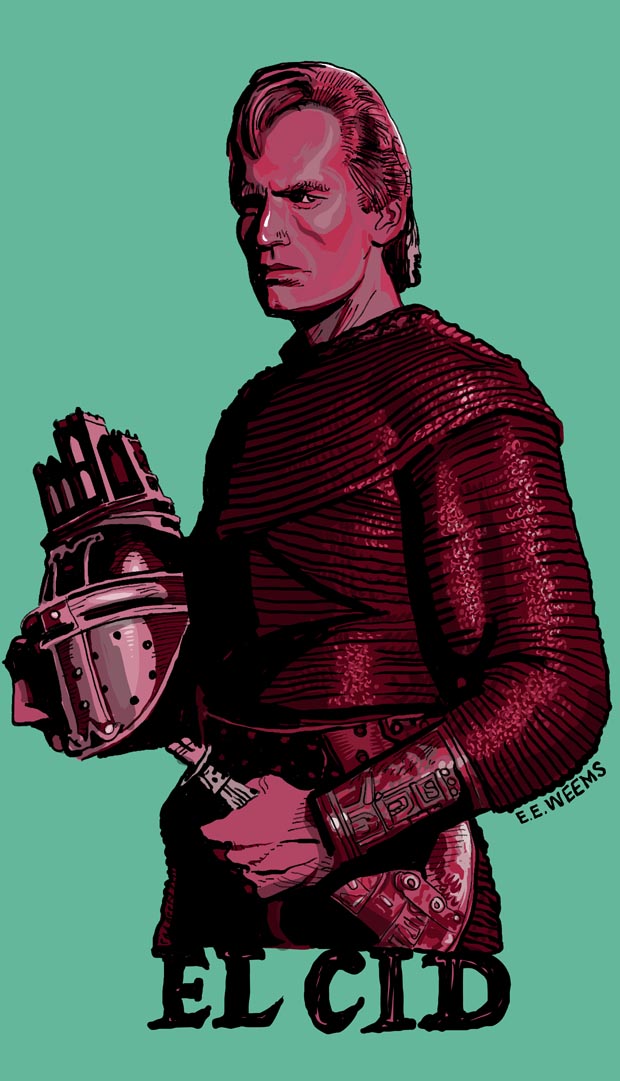 The 1961 El Cid is the very model of 1960's epic historical drama films, and because it was early in the cycle it set a template for both the visual drama for medieval war with gigantic armies and also box office expectations. Heston was on board the project from the beginning, and the next step was to get Sophia Loren signed up. This happened after the scripting work got further along (both Heston and Loren didn't like the early scripts, and in fact Heston said the original pitch to him by producer Sam Bronston was when there wasn't a script at all, just a trip to Spain and a pile of historical records to use for research.)
More on El Cid with Chuck Heston and Sophia Loren
---
Joan Blondell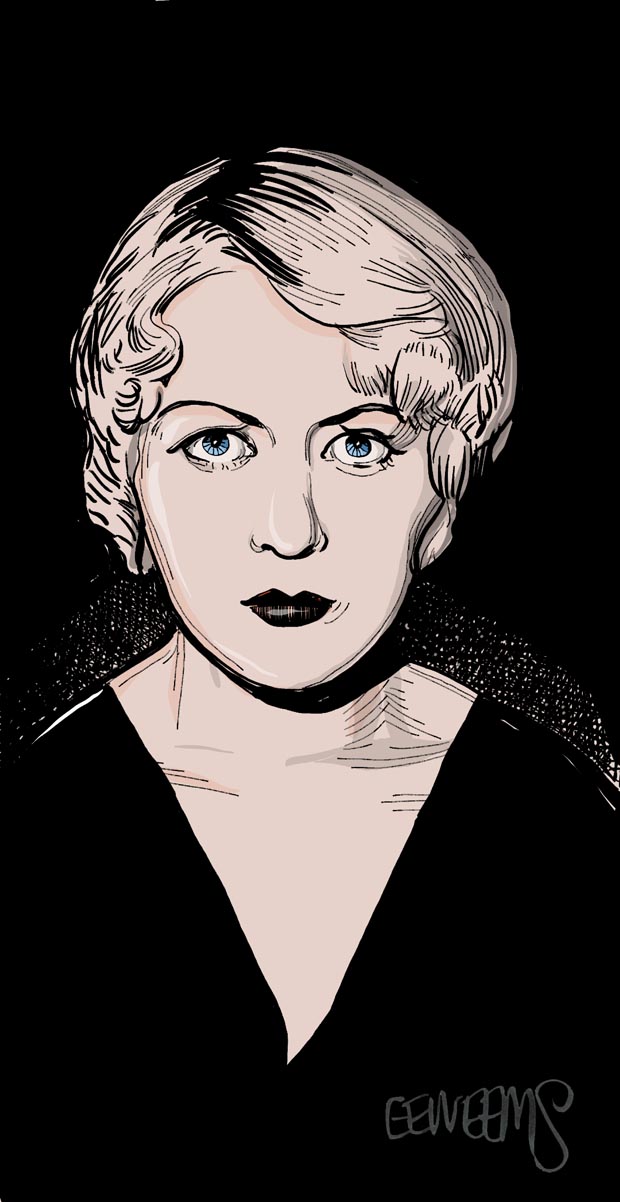 ---
How I Lost My Girlish Laughter - a 1930's novel about 1930's Hollywood, reissued by Vintage
Article talking about this unusual Golden Age of Hollywood 224 page novel at Los Angeles Times
I Lost My Girlish Laughter - Amazon
---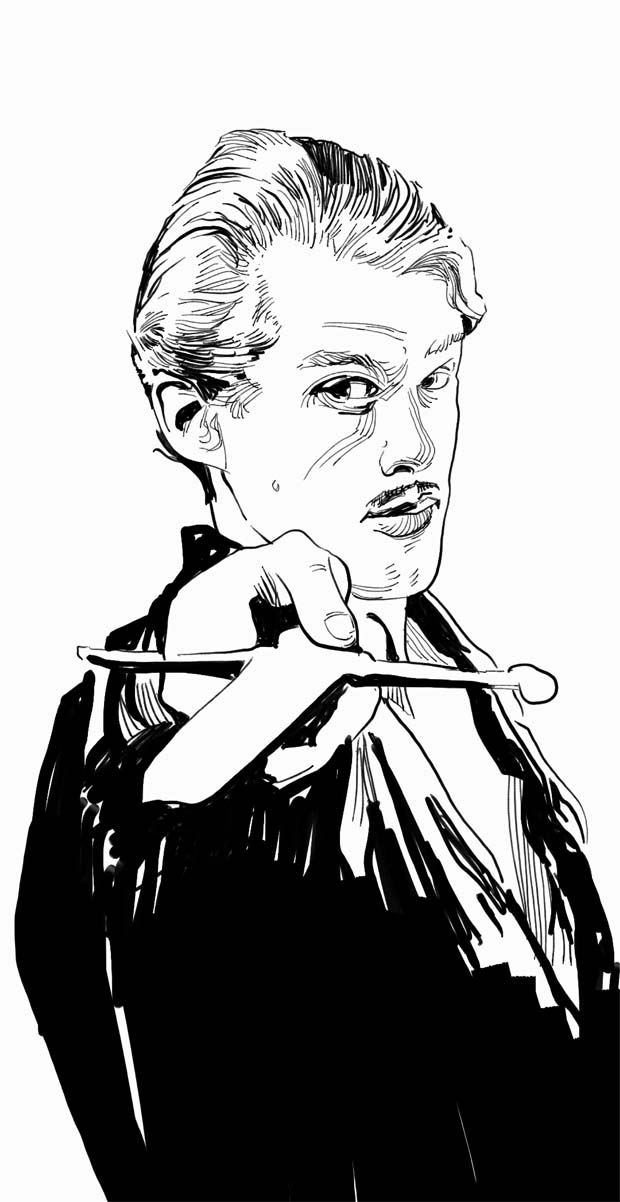 ---
Virginia Leith, 94, has died, star of 'The Brain That Wouldn't Die'
Obituary at Hollywood Reporter
Leith also appeared in Violent Saturday (1955) with Victor Mature and Richard Egan. Among other credits are A Kiss Before Dying and Kubrick's very first feature film Fear and Desire (1953).
She had many TV show credits, such as: Police Woman, Barnaby Jones, Starsky and Hutch, Baretta as well as many others spanning from 1956 to 1980.
---

---

---
Original Page Dec 2018 | Updated Nov 2019
---
Starring Miss Barbara Stanwyck [Illustrated with 310 Photographs] - amazon.com
---
Sophia Loren: A Life in Pictures - 192 Pages - Amazon.com
---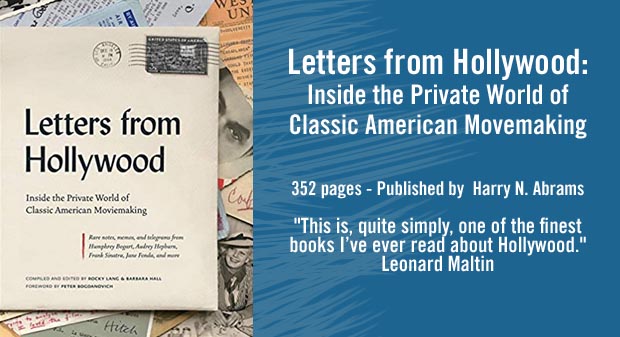 Letters from Hollywood: Inside the Private World of Classic American Movemaking
352 pages - Published by Harry N. Abrams
"This is, quite simply, one of the finest books I've ever read about Hollywood." Leonard Maltin
Reproduces in full color scores of entertaining and insightful pieces of correspondence from some of the most notable and talented film industry names of all time—from the silent era to the golden age, and up through the pre-email days of the 1970s. Annotated by the authors to provide backstories and further context. Greta Garbo, Alfred Hitchcock, Humphrey Bogart, Frank Sinatra, Katharine Hepburn, Marlon Brando, Elia Kazan, Cary Grant, Francis Ford Coppola, Tom Hanks, and Jane Fonda.
Letters from Hollywood: Inside the Private World of Classic American Movemaking
---
What's Recent
---