Ten Commandments 1923
Blu Ray "Digibook" edition released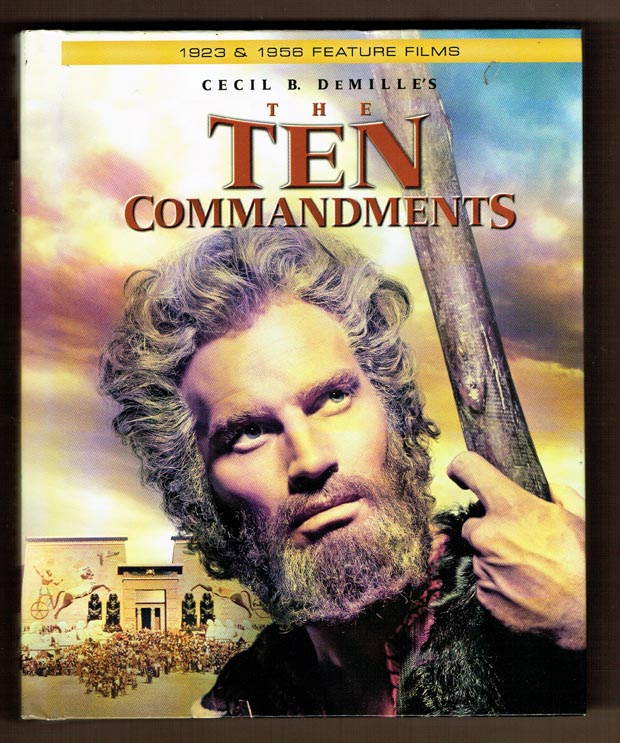 Amazon - Ten Commandments (1923 and 1956) Digibook [Blu-ray]
The 1923 Silent Ten Commandments Blu Ray disc
I compared the 1923 silent film Ten Commandments "extra" that is packaged onto this Blu Ray Digibook version to the 50th Anniversary DVD set which is also included the 1923 silent version. The film is "silent" only in a relative sense: both the Blu Ray and DVD versions have a nonstop organ soundtrack. Not surprisingly, the Blu Ray version of the 1923 film is sharper than the DVD version. It isn't a huge improvement but it is discernible difference, supporting the idea here on this 2020 Blu Ray release that the 1923 version "extra" is a complete 1080 HD scan of that movie.
Related: The 1956 version of Ten Commandments
---
Original Page April 2020
---
You will see Amazon links on this web site because I am an Amazon affiliate. I earn from qualifying purchases.
Amazon FreeTime Unlimited Free Trial
---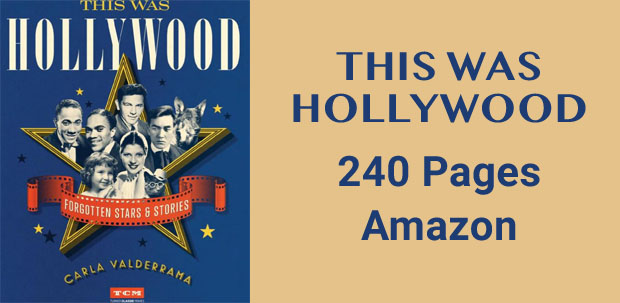 From former screen legends who have faded into obscurity to new revelations about the biggest movie stars, Valderrama unearths the most fascinating little-known tales from the birth of Hollywood through its Golden Age.
This Was Hollywood: Forgotten Stars and Stories (Turner Classic Movies)
---
What's Recent
---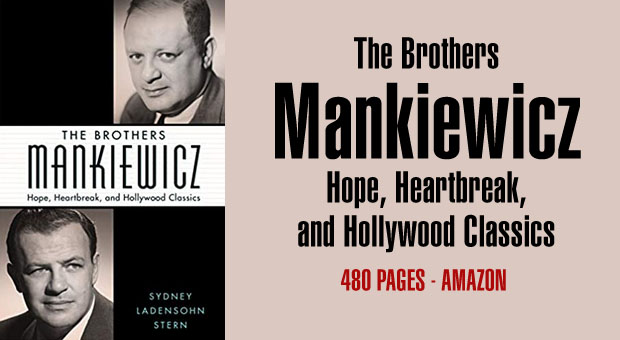 Winner of the 2020 Peter C. Rollins Book Award
Longlisted for the 2020 Moving Image Book Award by the Kraszna-Krausz Foundation
Named a 2019 Richard Wall Memorial Award Finalist by the Theatre Library Association
The Brothers Mankiewicz: Hope, Heartbreak, and Hollywood Classics (Hollywood Legends Series)