Bride of Frankenstein 1935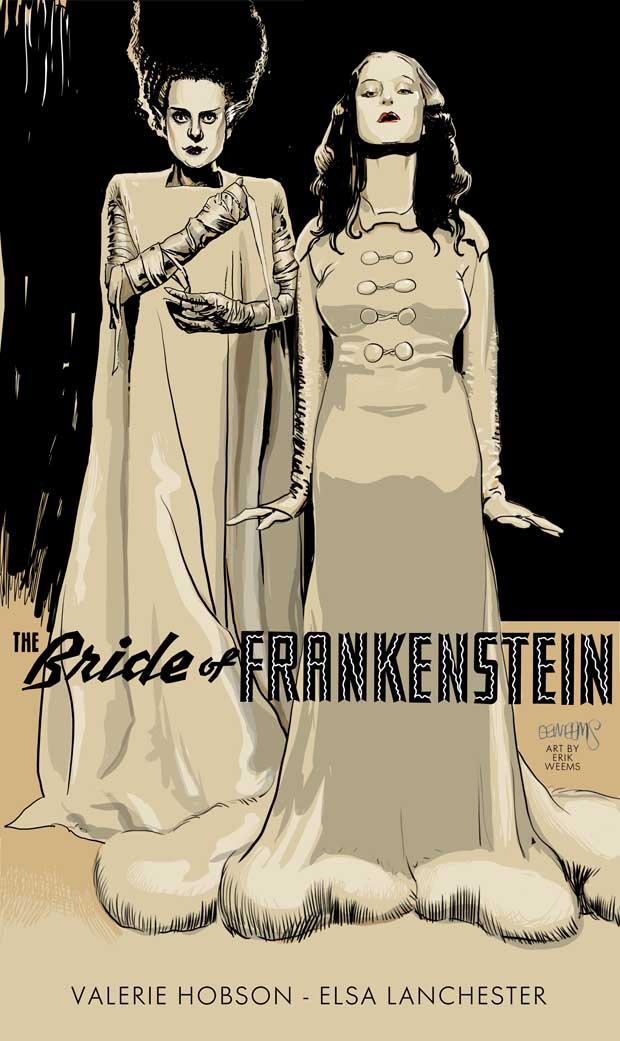 Bride of Frankenstein - Released April 19, 1935. Directed by James Whale
The distance between the original James Whale directed Frankenstein of 1931 and the sequel (also from Whale) of Bride of Frankenstein is immense. Both feature Boris Karloff as the titular monster (which is a misunderstanding, since in the original Mary Shelley novel the name Frankenstein only applies to the scientist stitching together cadavers. This is completely contradicted by the prologue of the sequel which has Lord Byron calling the monster "Frankenstein.")
The most significant change between the two movies is how James Whale went from the full-bore gothic story of the original 1931 production, which features a simple straight-forward linear story about the creation of a monster and the resulting disaster, to the nuance and humor of the sequel.
In Bride of Frankenstein, Whale utilizes multiple story lines and subplots to tell another story about creating a person (this time the 'bride') from pieces, and of how that goes wrong, but along the way Karloff gets to humanize the monster to the point he is talking and interacting in a (failing) effort to find human relationship, and Henry Frankenstein (Colin Clive) has to deal with his sublimated powerlessness to Dr. Pretorius (Ernest Thesiger) who is already an old-hand at producing life forms in glass jars, and is driven to create bigger and bolder beings.
More Elsa Lanchester
More Valerie Hobson
More Boris Karloff
---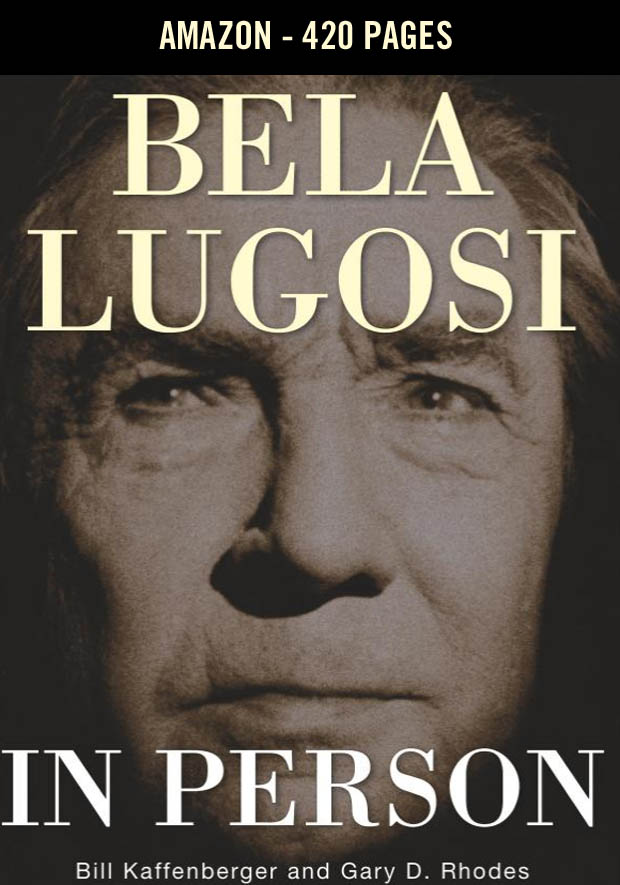 Amazon - Bela Lugosi in Person - 420 pages
Amazon - No Traveler Returns: The Lost Years of Bela Lugosi - 346 Pages
Amazon - Bela Lugosi and Boris Karloff: The Expanded Story of a Haunting Collaboration, with a Complete Filmography of Their Films Together - 701 Pages
---
Frankenstein Created Woman - 1967
Frankenstein meets the Wolfman - 1943
---
Original Page August 7, 2015 | September 2020
---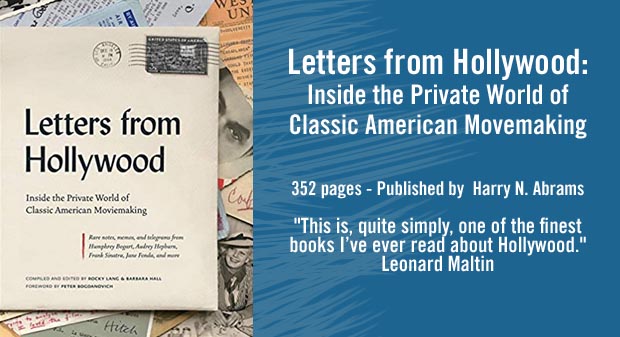 Letters from Hollywood: Inside the Private World of Classic American Movemaking
352 pages - Published by Harry N. Abrams
"This is, quite simply, one of the finest books I've ever read about Hollywood." Leonard Maltin
Reproduces in full color scores of entertaining and insightful pieces of correspondence from some of the most notable and talented film industry names of all time—from the silent era to the golden age, and up through the pre-email days of the 1970s. Annotated by the authors to provide backstories and further context. Greta Garbo, Alfred Hitchcock, Humphrey Bogart, Frank Sinatra, Katharine Hepburn, Marlon Brando, Elia Kazan, Cary Grant, Francis Ford Coppola, Tom Hanks, and Jane Fonda.
Letters from Hollywood: Inside the Private World of Classic American Movemaking
---
What's Recent
---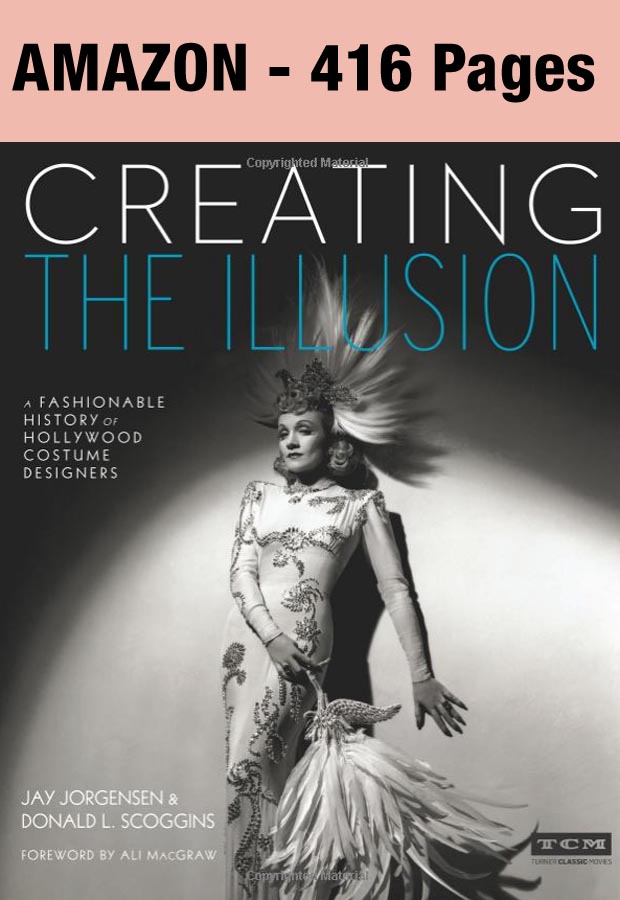 Creating the Illusion: A Fashionable History of Hollywood Costume Designers (Turner Classic Movies) - Amazon
---