Archive 538
November 10, 2022
---
Criterion bringing out a HD Blu Ray of the 1934 Imitation of Life with Louise Beavers and Claudette Colbert – Criterion
The Special feature supplements:
4K digital restoration, with uncompressed monaural soundtrack
New introduction to the film by Imogen Sara Smith, contributor to The Call of the Heart: John M. Stahl and Hollywood Melodrama
New interview with Miriam J. Petty, author of Stealing the Show: African American Performers and Audiences in 1930s Hollywood, about the resonance of Louise Beavers's and Fredi Washington's performances
Trailer cut for segregated Black theaters at the time of the film's release
English subtitles for the deaf and hard of hearing
PLUS: An essay by Pett
---
Director John Ford and director of photography Joseph August working on The Informer, which was released in September 1935. Joseph August shot FOURTEEN Ford films, and also shot Gunga Din, The Devil and Daniel Webster, and The Hunchback of Notre Dame with Charles Laughton. #film pic.twitter.com/seUaGYY0h5

— Darrell Epp (@DarrellEpp) November 10, 2022
---
Leslie Phillips has died
"The comedy Casanova who made it to Hogwarts" – BBC News
"British actor Leslie Phillips, voice of Hogwart's Sorting Hat and star of 'Carry On,' dies" – Penn Live
"Leslie Phillips, Actor in 'Harry Potter' and 'Carry On' Films, Dies at 98" – Variety
---
The original Christopher Reeve Superman Costume auctions for $350,000 – MSN People Magazine
---
SANTO VS. EVIL BRAIN - 1961 and SANTO VS. INFERNAL MEN - 1961
Indicator in the UK will be releasing the first two Santo films on Blu Ray in December – Powerhousefilms
Shot in Cuba in the final days before Fidel Castro entered Havana, these two films represent the celluloid birth of a true screen legend, and spawned a further fifty Santo films. Beautifully restored in 4K from the original negatives, these thrilling films finally receive their world Blu-ray premieres in this individually numbered Limited Edition two-disc set, complete with new and archival extra features, including a feature-length documentary, a poster, and an 80-page book.
---
Resolving rights entanglements for classic films – Self Styled Siren
Interview with Lee Tsiantis "a film lover and industry veteran toiling in the field of rights research for TCM and Warner Home Video"
---
Santo vs the Vampire Women - 1962
aka English version Samson vs the Vampire Women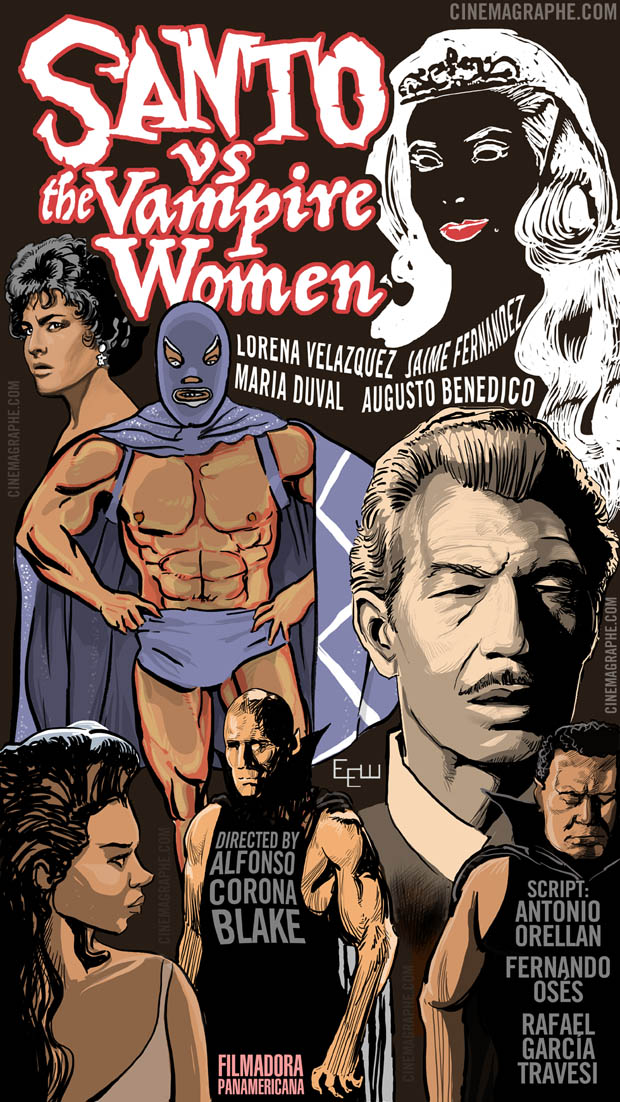 The mysterious costumed wrestler Santo arrives just in time when the scholarly Professor Orlof (played by Augusto Benedico) discovers his daughter Diana (played by María Duval) has been marked for capture by a re-awakened cult of vampires led by Zorina, queen of the vampires (played by Lorena Velázquez).
More Santo vs The Vampire Women 1962
To see more movie poster art
---
Jules Bass has died age 87 - Producer of Rudolf the Red Nosed Reinder and other famous animated films – Yahoo News
---
Dr Jekyll and Mr Hyde - 1932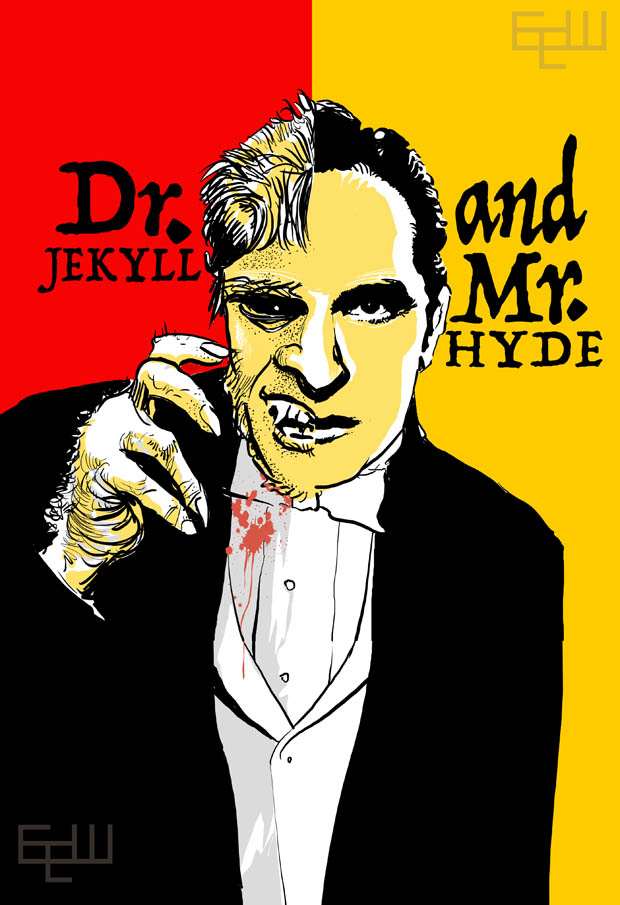 Frederic March is the center of Dr Jekyll and Mr Hyde (with and without his Mr Hyde makeup job) in a way that goes beyond what was required out of the leads on the Universal monster films. The Dracula, Frankenstein, et al, films spend a normal amount showing us the leads but also the rest of their casts, and of course spending time with the various special effects. But here March is carrying a great deal of the story through his acting (as two separate characters), and except for poor Miriam Hopkins, who gets terrorized in a way that goes well beyond what any special effect could have achieved, no other character in the film comes close to the demands on our lead, and in some ways a portion of this movie is a bit like a one-man stage play.
The new Blu Ray from Warner Archive is the best looking print of the film I've ever seen, and it includes the missing scenes that were excised for later releases after the original in 1932 (Miriam Hopkin's character of Ivey shows us a rather freely displayed invitation to Jekyll's desire because she adores the gentle and helpful doctor. But this is a lure that brings also Mr. Hyde's attention, who is, among other things, a connoisseur of lust and exponent of sheer brutality).
The new disc includes commentaries and extras, such as the Bugs Bunney Hyde and Hare cartoon.
Amazon Link for the 2022 Blu Ray – a purchase via Amazon may result in a commission paid to this website.
---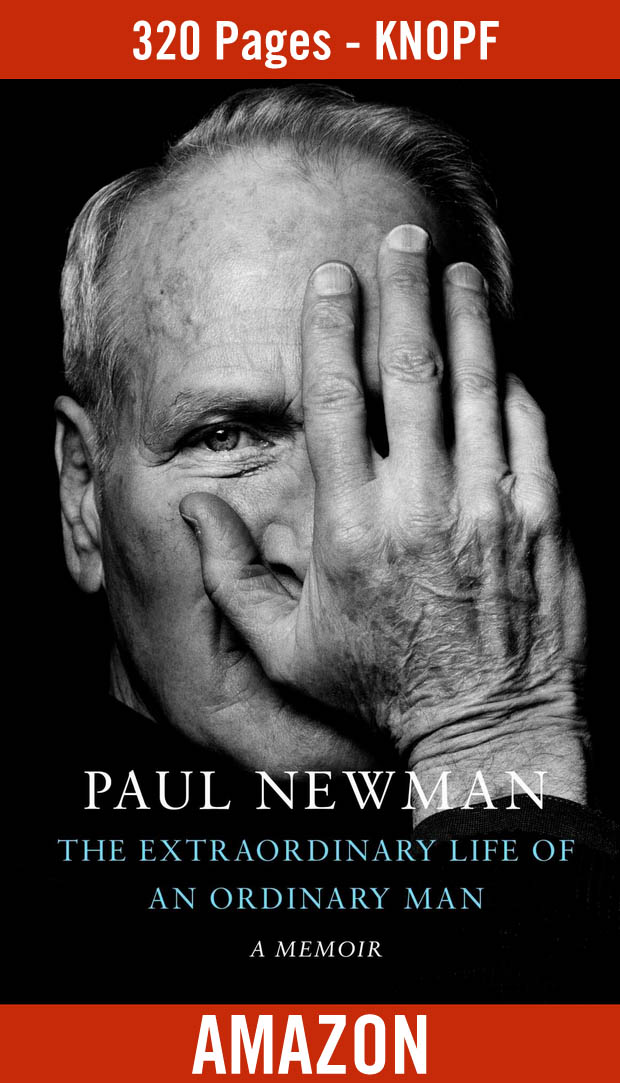 Paul Newman An Extraordinary Life of an Ordinary Man Book
Amazon Promo text:
"The raw, candid, unvarnished memoir of an American icon. The greatest movie star of the past 75 years covers everything: his traumatic childhood, his career, his drinking, his thoughts on Marlon Brando, James Dean, Elizabeth Taylor, John Huston, his greatest roles, acting, his intimate life with Joanne Woodward, his innermost fears and passions and joys. With thoughts/comments throughout from Joanne Woodward, George Roy Hill, Tom Cruise, Elia Kazan and many others."
Our Amazon Affiliate Links:
The Extraordinary Life of an Ordinary Man: A Memoir - Hardcover Book
---
Joan Blondell was an ace comedian for Warners throughout the 1930s, but she could handle any of the dramatic demands from a more serious tale by hardly modulating at all. As was true with a number of the top leading ladies and men of the classic Hollywood production era, Blondell seems to mostly just be playing "herself," and doing whatever was required to keep the audience engaged until whatever was to happen next in the story happened. As a supporting player she cheerfully seemed to say her lines while putting her eyes on the lead, guiding the audience to do the same. By the mid 1950s she was employing a sharper and more cartoonlike style, but maybe the films demanded it or it was what was needed to keep from fading into the background. She kept right on working right into the 1970s.
---
---
Anna May Wong quarter coin coming – Vanity Fair
Though her name dropped out of the limelight many decades ago, Anna May Wong's life and legacy are well worth remembering. For one thing, she had an extraordinary knack for defying expectations—and not always in a good way. When she was born in 1905, her father was sorely disappointed; he had wanted a son. As Wong grew older, she held out against the tenets of what was expected of a good Chinese daughter, eschewing a life of domesticity for one in motion pictures.
After several years of extra work and bit parts on studio lots, she caught the eye of Douglas Fairbanks, the veritable King of Hollywood, who cast her in his 1924 fantasy blockbuster The Thief of Bagdad. The film was the biggest production the industry had ever seen, and the unlikely breakout role of a "Mongol slave" made 19-year-old Anna May Wong an international sensation.
Page about the coin at the United States Mint
More Anna May Wong
---

---

---
You will see Amazon links on this web site because I am an Amazon affiliate. I earn from qualifying purchases.
---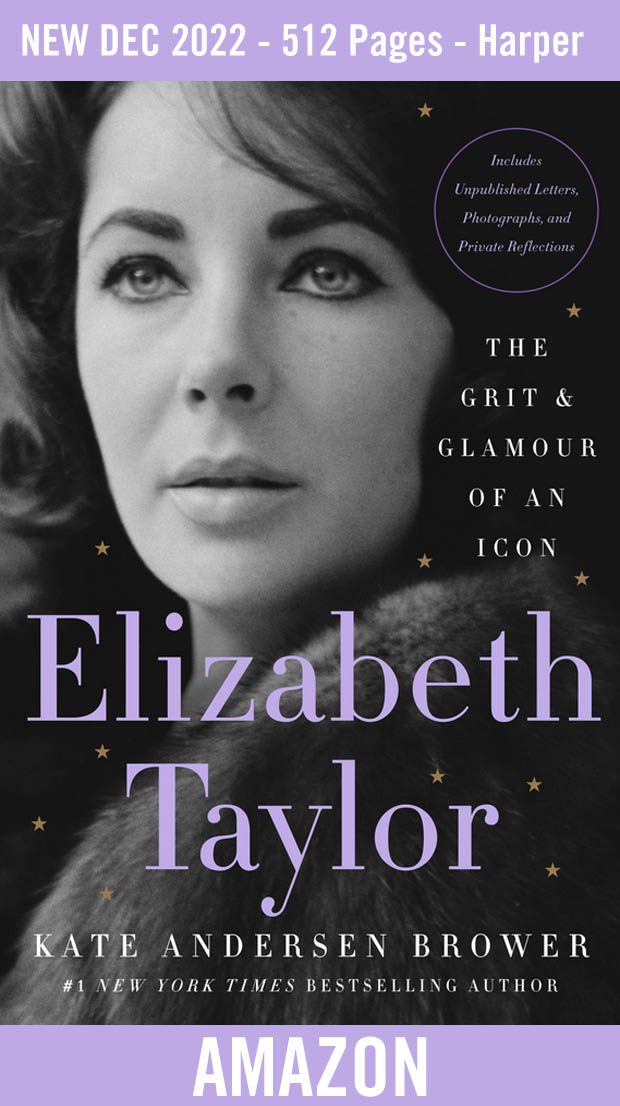 Elizabeth Taylor: The Grit & Glamour of an Icon - 512 Pages
"A dazzling portrait of an incredible woman. Elizabeth's life was more captivating than any film could ever be."— Demi Moore
"Brower's book takes the reader into the private world of the most famous celebrity of the 20th century. Elizabeth's heart, mind, and passion come vividly alive on each page. We see her as a woman who struggled and ultimately survived to rewrite the playbook on celebrity and power. I never wanted it to end!" — Brooke Shields
"Brower is quickly becoming a brand-name Washington writer because of her ability to deliver juicy tidbits and insider information while steering her books toward a mainstream audience without sacrificing historical credibility." — Christian Science Monitor on TEAM OF FIVE
Amazon Link to order Elizabeth Taylor: The Grit & Glamour of an Icon Hardcover
Audio Book version - Elizabeth Taylor: The Grit & Glamour of an Icon
[This is an affiliate Amazon link which may provide a commission earned for this site. If that happens, we'll probably buy an old movie on Blu Ray with the proceeds.]
---
What's Recent
---
---
---
Original Page October 26, 2022