The Paleface - 1948
Bob Hope and Jane Russell
The Paleface - released December 24, 1948
Jane Russell is the heroic Calamity Jane and Bob Hope is "Painless" Peter Potter, wild-west dentist. They team up in this western comedy chock-full of Hope's humor stylings. Russell provides the action (and wears the wardrobe - by Mary Kay Dodson - and Russell also sings the songs).
A bigger-budgetted sequel was made in 1952 with Russell and Bob Hope playing his own son in Son of Paleface.
---
---
Original Page Nov 21, 2015
---
You will see Amazon links on this web site because I am an Amazon affiliate. I earn from qualifying purchases.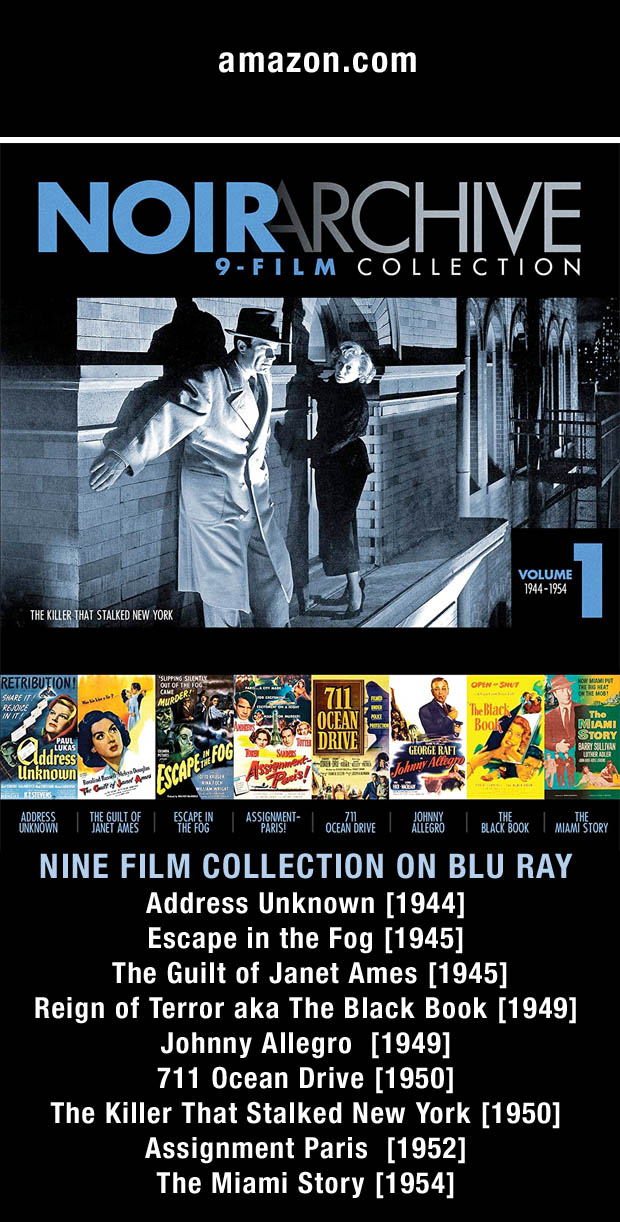 Noir Archive Volume 1: 1944-1954 (9 Movie Collection) [Blu-ray]
---
---
What's Recent
---
---