Son of Paleface - 1952
Bob Hope and Jane Russell
Son of Paleface - Released July 14, 1952
Bob Hope (along with co-stars Jane Russell and Roy Rogers) create a satire of western movies that gives Hope 95 minutes to pack in a series of inside-jokes on culture, circa1952, and Rogers to ride Trigger ("the smartest horse in the movies") and softly lampoon his own western movies.
Jane Russell wears a selection of outfits (by Edith Head, with jewelry by Joan Joseff) and sings a number of tunes (for example Wing-Ding Tonight) and Hope and Rogers also sing onscreen, the three stars providing a whole soundtrack album's worth of tunes. Structured more-or-less in the same loose comedy style as the Bing Crosby - Bob Hope Road movies, the film rolls along like a variety show, with Bob Hope, of course, dominant, playing Peter Potter Jr, son of "painless" Peter Potter Sr, who was the star of the 1948 The Paleface (and also played by Hope!)
Cecil B. DeMille makes a cameo as a bathtub photographer.
This film is usually listed as one of Bob Hope's best comedies. Inventive and full of Luney Tune-style cartoon humour, the story paradies western movie tropes unmercifully. Hope throws in constant jabs at his previous films, at Bing Crosby, Harvard University, and Roy Rogers (who is also one of the stars, along with his horse Trigger "The Smartest Horse in the Movies").
Jane Russell plays an adventurous double-agent but a lot of her screen time consists of standing in an Edith Head gown or western-outfit and frowning at Hope's misbehaviour.
---
---
Original Page Nov 21, 2015
---
You will see Amazon links on this web site because I am an Amazon affiliate. I earn from qualifying purchases.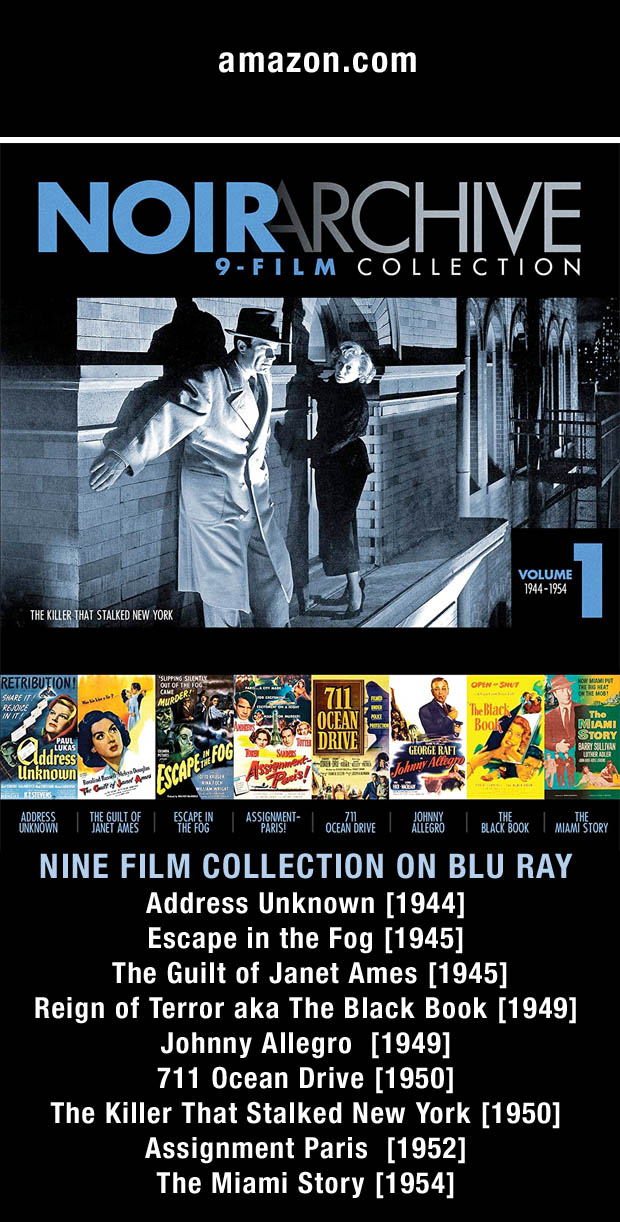 Noir Archive Volume 1: 1944-1954 (9 Movie Collection) [Blu-ray]
---
---
---
---
What's Recent
---
---