Archive 500
---
Evelyn Prentice - 1934
Evelyn Prentice - Released Nov 9, 1934. Directed William K. Howard
This films isn't a comedy pairing for the frequently co-starring Powell and Loy, but a heavy melodrama about marital distrust, blackmail and murder. Una Merkel, Rosalind Russell, and Isabel Jewell also appear. More Evelyn Prentice
---
The Freshman - 1990
Written and Directed by Andrew Bergman, released July 27, 1990
Matthew Broderick and Marlon Brando parody The Godfather and classic comedy films in which a naive but well intentioned young man rises to success, except Clark Kellogg (Broderick) is succeeding in the one place he doesn't want to, within "importer" Sabatini's (Brando) mob family.
More The Freshman
---
Coming new releases from Criterion: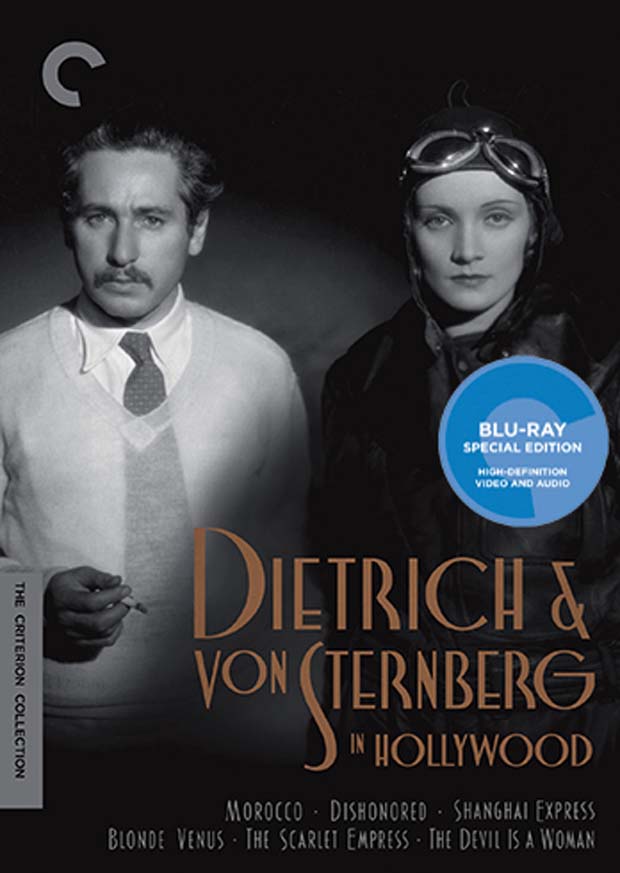 AMAZON Bluray: 6 Disc Set: Dietrich and von Sternberg in Hollywood : Morocco, Dishonored, Shanghai Express, Blonde Venus, The Scarlet Empress, The Devil Is a Woman - The Criterion Collection - July 3, 2018
AMAZON Bluray: A Matter of Life and Death 1946 - The Criterion Collection - Blu-ray - July 24, 2018
AMAZON Bluray: Dragon Inn 1967 - The Criterion Collection
---
Chester Morris - Pursuit - 1935
Pursuit - Released August 9, 1935. Directed by Edwin Marin.
More Pursuit 1935
---
---
Identity Theft: Invasion of the Body Snatchers
Invasion of the Body Snatchers - Released February 5, 1956. Directed by Don Siegel, based on the story Sleep No More by Jack Finney.
Kevin McCarthy (as Dr. Bennell) begins to suspect something is amiss in Mira Vista, California, and when he determines it is an alien invasion, he wonders how to stop it since he can't simply go looking for tentacled creatures or giant monsters, because the aliens are right in front of him, exact copies of the people he has been seeing all of his life, duplicates that have taken over their lives, doing the things they used to do with an unemotional efficiency.
More about Invasion of the Body Snatchers
AMAZON Bluray: Invasion of the Body Snatchers- 1956
---
Cry Danger - 1951
Cry Danger - Released February 21, 1951. Directed by Robert Parrish
Jean Porter is a pickpocket who specilaizes in helping handicapped ex-marine Delong (Richard Erdman) get drunk so that she can steal his disability pay. Delong provided a fake alibi for Rocky (Dick Powell) that gets him out of prison where he was sent on an armed robbery sentence. Delong is hoping that the now freed Rocky might share a little bit of the loot that was presumably hidden away, but Rocky is determined to use his unexpected freedom for one thing only: find out who framed him.
More Cry Danger 1951
---
Classic Film releases coming:
Coming Soon:
AMAZON: Singing Guns Blu-ray - 1950 - Kino - Releases April 17, 2018
AMAZON: Ruby Gentry Blu-ray - 1952 - releases April 24, 2018
AMAZON: A Lady Takes a Chance - Blu-ray - Jean Arthur and John Wayne - Releases May 15, 2018
---
Already Out:
AMAZON: Joan of Arc (70th Anniversary) - Kino Bluray
AMAZON: Fritz Lang: The Silent Films Blu-ray - 12 Disc collection : Metropolis (1927), Die Nibelungen (1924), Spies (1928), Dr. Mabuse the Gambler (1922), Destiny (1921), The Spiders (1919), Woman in the Moon (1929), Four Around the Woman (1921), Harakiri (1919), The Wandering Shadow (1920), The Plague of Florence (1919).
AMAZON: King of Jazz 1930 - The Criterion Collection - Blu-ray
- New 4K digital restoration by Universal Pictures, with uncompressed monaural soundtrack
- New audio commentary featuring jazz and film critic Gary Giddins, music and cultural critic Gene Seymour, and musician and bandleader Vince Giordano
- New introduction by Giddins
- New interview with musician and pianist Michael Feinstein
- Four new video essays by authors and archivists James Layton and David Pierce on the development and making of KING OF JAZZ
- Deleted scenes and alternate opening-title sequence
- ALL AMERICANS, a 1929 short film featuring a version of the 'Melting Pot' number that was restaged for the finale of King of Jazz
- I KNOW EVERYBODY AND EVERYBODY'S RACKET, a 1933 short film featuring Paul Whiteman and His Orchestra
- Two Oswald the Lucky Rabbit cartoons from 1930, featuring music and animation from KING OF JAZZ
---

---
---
What's Recent
---
---