Washington DC Uptown Movie Theater
Photo of the Uptown Movie Theater. Home of many a 70 MM film showing : Star Wars (original 1st year run), The Right Stuff, many, many others. Cleveland Park area, Washington DC.
---
Theatres and Movie Resources
Classic Byrd Theater Richmond Virginia
Uptown Movie Theater Washington DC
Classic Film Auction 2011 Memorabilia
Vaguely related:
Wings 1927 - silent film on Bluray
---
You will see Amazon links on this web site because I am an Amazon affiliate. I earn from qualifying purchases.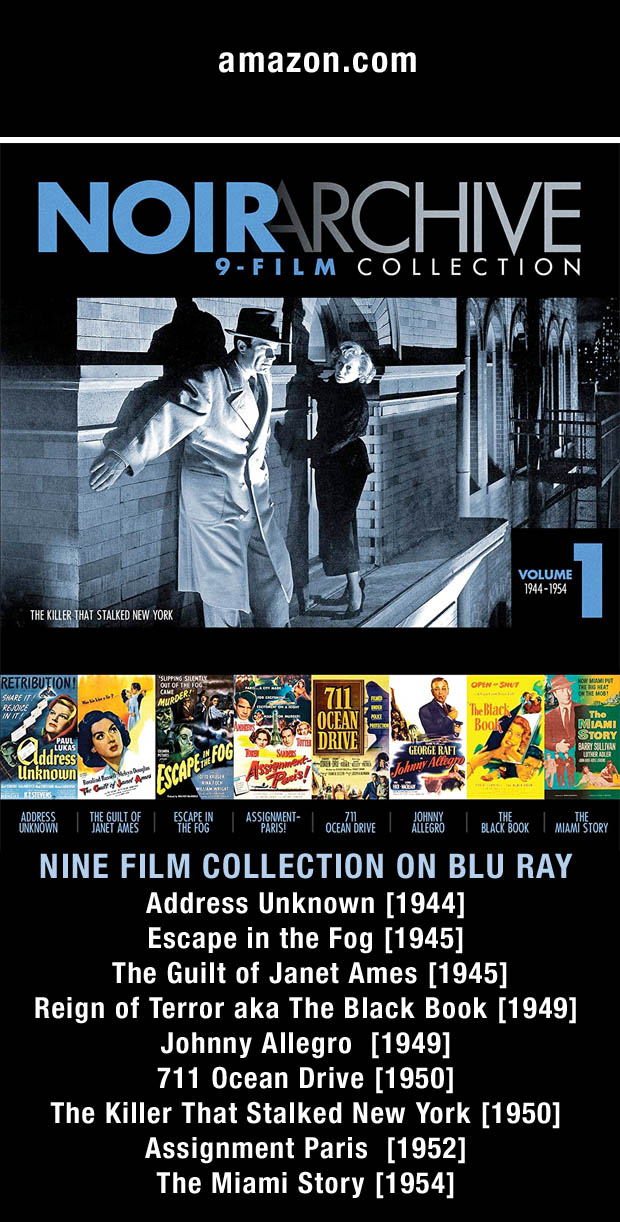 Noir Archive Volume 1: 1944-1954 (9 Movie Collection) [Blu-ray]
---
---
---
---
What's Recent
---
---