Washington DC Uptown Movie Theater
1936 – 2020
3426 Connecticut Ave NW, Washington, DC 20008
Photos of the Uptown Movie Theater. Home of many a 70 MM film showing : Star Wars (original run), The Right Stuff, many, many others. Was location for the world premier for several famose films, such as Jurassic Park and 2001 A Space Odyssey.
Cleveland Park area, Washington DC.
A history of the Uptown Theater movie theater
Construction: The Uptown Theater was built in 1936 by Warner Bros. Studios as a flagship movie theater for the company. It was designed by architect John Eberson and was one of the largest theaters on the East Coast, with a seating capacity of 1,200.

Golden Age of Hollywood: During the 1940s and 1950s, the Uptown Theater was a popular destination for moviegoers, and hosted numerous premieres and special events. It was also known for its lavish interior design, which featured a grand foyer, ornate chandeliers, and a large mural depicting a pastoral scene.

Decline: In the 1960s and 1970s, the Uptown Theater, like many other movie theaters across the country, faced declining attendance and financial difficulties. It was eventually sold to Cineplex Odeon, a Canadian movie theater chain, in 1976.

Restoration: In the 1980s, the Uptown Theater underwent a major restoration, with new seating, updated projection and sound systems, and other improvements. It continued to operate as a movie theater, showing a mix of first-run films and classic movies.

Legacy: The Uptown Theater remains a beloved landmark in Washington, D.C. and has hosted numerous special events and film festivals over the years. In 1993, it was added to the National Register of Historic Places, recognizing its importance as an example of Art Deco architecture and a symbol of the golden age of Hollywood. However, the theater faced closure in 2020 due to the COVID-19 pandemic, and its future remains uncertain.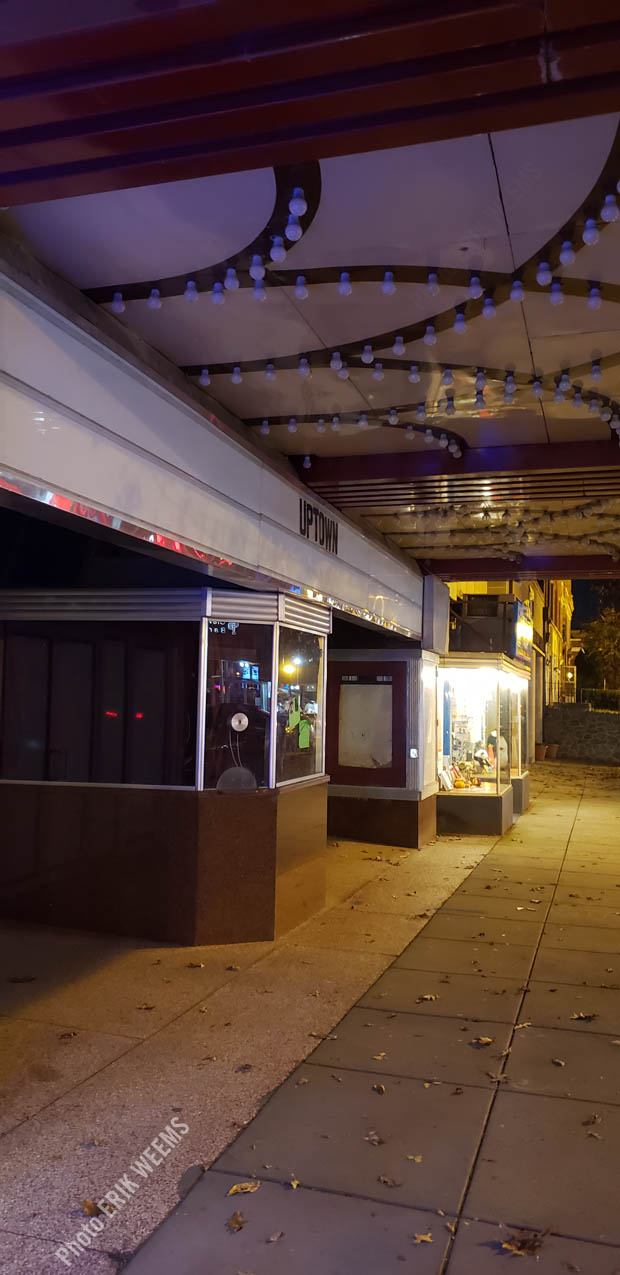 Ticket booth at the Uptown Movie Theatre, Washington DC, 2022.
---
Theatres and Movie Resources
Classic Byrd Theater Richmond Virginia
Uptown Movie Theater Washington DC
Classic Film Auction 2011 Memorabilia
Vaguely related:
Wings 1927 - silent film on Bluray
---
---
What's Recent
---
---