Archive 525
July 7, 2021
---
Review: Easy Living 1937
Edward Arnold is banker J.B. Ball, aka "the bull of Wall Street," and in a family argument about a $50,000 fur coat recently purchased by his sweet and kindly but apparently profligate wife Jenny (Mary Nash), he hurls the offending garment off of the roof of their penthouse apartment. It falls downward, landing on a seated Mary Smith (Jean Arthur) riding in an open top public transportation bus on her way to work.
More Easy Living 1937
---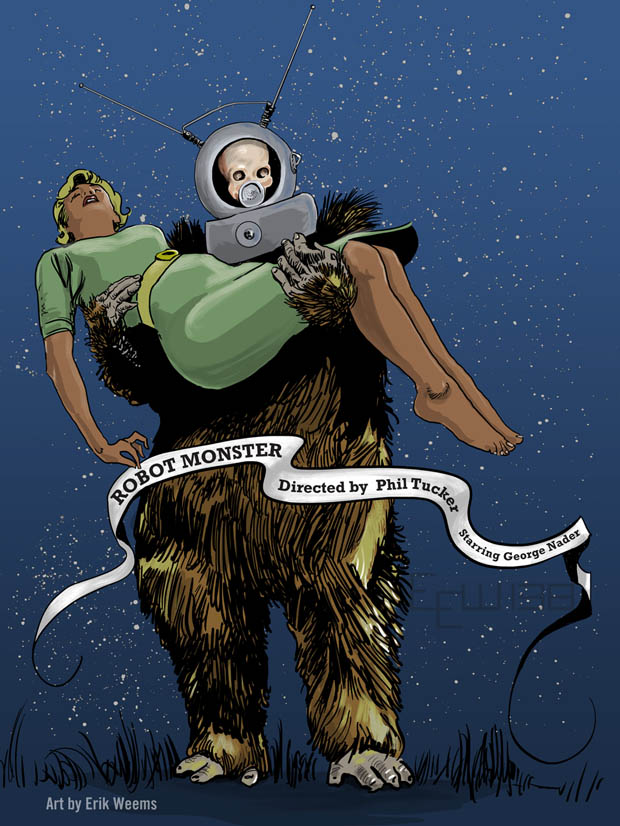 Robot Monster - released June 23, 1953. Directed by Phil Tucker
Legendary low-budget film (shot for a reported $16,000) which then grossed to over a million dollars in box office. Usually listed as one of the "awful" but funny sci-fi films of the 1950s, the story itself actually has a logical (and clever) structure, and Elmer Bernstein's music is not the average sci-fi soundtrack.
More on Robot Monster 1953
To see more movie poster art
---
L'emmerdeur (aka A Pain in the Ass) – 1973
This Francis Veber scripted French comedy features an unsmiling, intimidatingly serious and professional hitman (Lino Ventura) who sets up a temporary shooting spot in an upper story of a hotel.
More at L'emmerdeur (aka A Pain in the Ass) – 1973
---
Cry Havoc - 1943
Nurses and refugees gather at a military support camp in the Philippines while the Japanese conquest of the South Pacific is taking place. With the American defences crumbling, Cry Havoc's cast of nearly all women have to figure out what they're going to do. Concerned for their mutual safety and worried over what has happened to the men they care about, the film has a bleak undertone that fits the early years of World War II which featured more defeats than victories for the Allies.
Margaret Sullavan, Joan Blondell and Ann Sothern bicker and fight with each other but the ladies (and there's quite a few more* than just these three) pool together their resources and emotional strengths as their situation looks increasingly doomed. Not as dark as the earlier nurse war drama So Proudly We Hail which came out three months earlier, but the two films share a common core story that enduring defeat is better than not being able to endure it.
Cry Havoc is a unique film in that men are rarely seen in the film at all unless they are about to die, and otherwise living males are made known only by off screen voices or through communications equipment, making Cry Havoc an "all girl show," and in this way related to the similarly all-female screen cast of The Women from 1939.
*Fay Bainter, Marsha Hunt, Ella Raines, Frances Gifford, Diana Lewis, Heather Angel and Dorothy Morris.
---
---
Superman director Richard Donner has died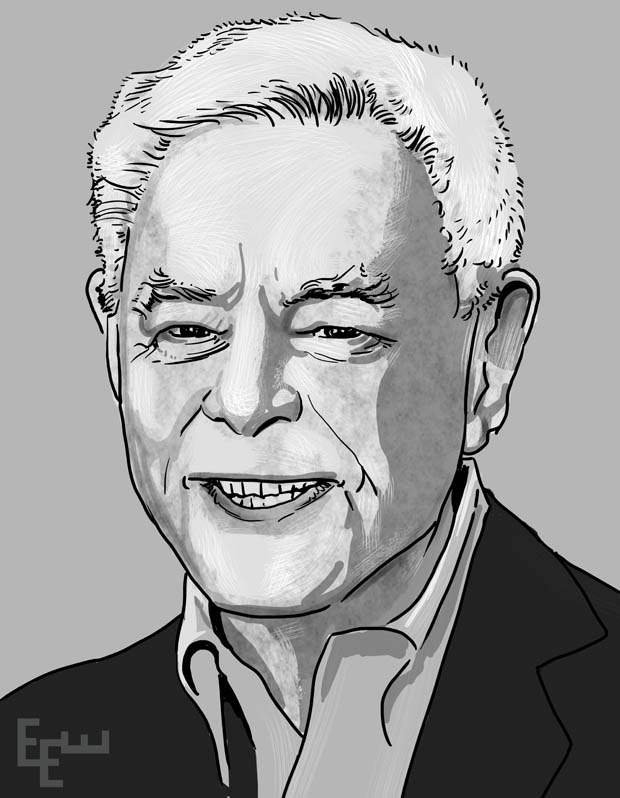 "Richard Donner, adaptable director of 'Superman' and 'Lethal Weapon,' dies at 91" – Washington Post
"Gene Hackman Honors Richard Donner With Hilarious 'Superman' Anecdote" – Hollywood Reporter
"Mark Hamill, Zack Snyder And More Big Names Pay Tribute After Goonies And Superman Director Richard Donner Dies" – Cinema Blend
Hollywood Pays Tribute to 'Lethal Weapon' Director Richard Donner: "Gifted Across So Many Genres" – Hollywood Reporter
---
Alive, or Preferably, Dead - 1969
Giuliano Gemma and Nino Benvenuti are brothers Monty and Ted in this Italian comedy-western movie which also features Sydne Rome. Gemma and Rome are fine (Benvenuti is better known as a professional boxer with three middleweight championships) but the film has a hard time accomplishing its goal of laughter. Stunts are over-the-top and this adds real humor to the story of train-robbing and kidnapping, and as long as bullets are flying and horses* are running the movie seems like its on the verge of improving to a level to match it's production budget, but then the dialogue reasserts the dopey sense of pure artifice and you can see why the dubbed release resorted to such an incredibly exploitative title in its American release as "Sundance Cassidy and Butch the Kid."
Gemma has made other well known westerns (such as Day of Anger) so the incongruity of Alive, or Preferably, Dead seems to reside with its lackluster writing. Director Duccio Tessari shows off the Italian "west" well and visually generates more funny with his camera than the script does with its words.
*Horse and rider stunts are at times so extreme that after they tumble I was wondering if either would be able to get up again without assistance.
---
Ned Beatty has passed
Obits:
"Ned Beatty Dies: Oscar-Nominated Star Of 'Network' & 'Deliverance' With More Than 160 Screen Credits Was 83" – Deadline Hollywood
"Ned Beatty, titanic character actor of 'Network,' dies at 83" – SF Gate
"With Superman, Ned Beatty delivered superhero movies' best lackey" – MSN News
---
Harvey - 1950
This somewhat ethereal comedy film directed by Henry Koster features two star players, one we can see (Elwood P. Dowd, played by Jimmy Stewart) and the other we can't, a 6-foot tall white rabbit that walks on two legs and wears clothes.
More Harvey 1950
---
Profile of collectible movie poster company dealing in vintage pieces from across many eras of Hollywood
Settling on a favorite movie poster is harder for Liberman. "I'd have to go with Star Wars. The Style A one-sheet is classic. Everyone knows that image by Tom Jung, with Luke Skywalker holding the lightsaber over his head. I've sold hundreds of those over the years, and I always have a few in stock. The price has gone from $300 when I first started selling to now, where they're going for $3,500 and up."
Not long ago he sold a Casablanca one-sheet to actor Mark Wahlberg. "I got to meet him because I delivered the poster to his mansion in Beverly Hills," recalled Lieberman, who took the order from an employee of Wahlberg's. "I made her put Mark on the phone, and I said to him, 'Do you realize how much this is going to cost?'"
Casablanca posters are pricey. In fact, Lieberman said the rarest item he'd ever sold was a Casablanca half-sheet that went for $100,000 about 10 years ago.
Story at Phoenix New Times
---
Mini Review: My Gal Sal – 1942
Victor Mature and Rita Hayworth argue and pitch woo in this comedy-biography of gay nineties songwriter Paul Dresser. Punctuated with songs and musical numbers that grow more elaborate as Dresser's success is chronicled through his accumulating hit list, we also watch the chronology of his on-and-off romance with Rita (as songstress Sally Elliott).
More My Gal Sal -1942
---
Jane Withers has died
She was age 95. She began her career as a child star in 1930s films (her first film was Handle with Care, 1932, and she has thirty film credits from that decade alone).
Her IMDB credit list notes 72 performances altogether ranging from live action to voice work on animated projects.
Some examples of her films and TV show titles are: Angel's Holiday (1937), Girl from Avenue A Jane (1940), The North Star (1943), Danger Street (1947), The Alfred Hitchcock Hour (1963), The Munsters (1966), The Love Boat (1980), Murder, She Wrote (1991), The Hunchback of Notre Dame (1996) and The Hunchback of Notre Dame II (2002).
Obits:
---

---

---
---
What's Recent
---
---
---
Original Page July 9, 2021