The Women, 1939
The Women - Released September 1,1939. Directed by George Cukor
Infidelity fuels the gossip that rules the private world of a group of women in this comedy/drama about peer-pressure, revenge, and being clever enough to save your home from professional home wrecker Joan Crawford (as Crystal Allen). She has stolen the husband of Mrs. Stephen Haines (Norma Shearer) and its not originally meant to be a slight against the disposed wife, just the debris of moving ahead as a girl on the make who knows how to use marriage as a cash register.
Norma Shearer, Joan Crawford, Rosalind Russell, Paulette Goddard, Joan Fontaine, Marjorie Main, Virginia Grey are just the top of the all-female cast. Not a single male appears in the entire film, though we're always hearing about men from the characters. Director George Cukor gives us many funny scenes about how women behave and react to one another, but the bottom-line is that marriage and home is to be preserved, even if it means using underhanded tricks and if necessary, the loss of (at least superficially) one's own self-respect.
Classic 1939 comedy-drama released September 1, 1939, and based on the Clare Booth Luce play with the same name in which an entirely female cast (no males are seen) wrestle with personal problems and each other.
The cast features Joan Crawford in a villain role (as Crystal Allen) who has swiped the husband of Norma Shearer (Mary Haines) and soon has trouble hanging on to her conquest as mechanizations between the women of their extended social set (elite Manhatten society) moves the plot toward a particular purpose: Mary Haines growing claws ("jungle red") and developing an independent mind.
Paulette Goddard, Joan Fontaine, Rosaline Russell, Butterfly McQueen, Theresa Harris and many other M-G-M female stars and supporting players are on hand in a unique movie about what "really happens" between women.
---
Joan Crawford Films
---
Original page September 2015 | Updated Feb 2017
---
---
---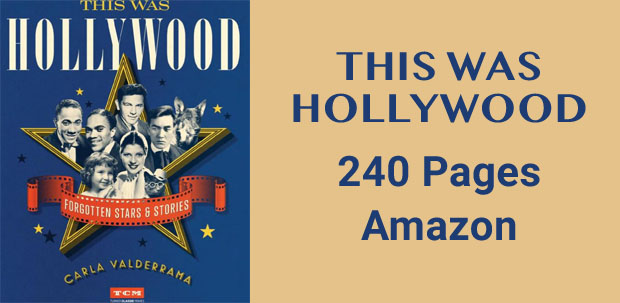 From former screen legends who have faded into obscurity to new revelations about the biggest movie stars, Valderrama unearths the most fascinating little-known tales from the birth of Hollywood through its Golden Age.
This Was Hollywood: Forgotten Stars and Stories (Turner Classic Movies)
---
What's Recent
---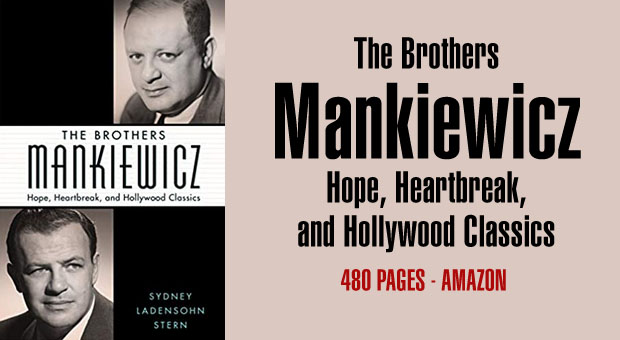 Winner of the 2020 Peter C. Rollins Book Award
Longlisted for the 2020 Moving Image Book Award by the Kraszna-Krausz Foundation
Named a 2019 Richard Wall Memorial Award Finalist by the Theatre Library Association
The Brothers Mankiewicz: Hope, Heartbreak, and Hollywood Classics (Hollywood Legends Series)