Archive 519
---
Short Reviews, Christmas edition
A Christmas Story [1983] - This comedy about a young boys quest to focus his parents (and a certain incredulous store Santa) into making sure his Christmas present is a Red Ryder Daisy BB Gun is only partially about obtaining the gun the kid is already calling "Old Blue" in his dreams. The film is more of a funny look at childhood, circa 1940, with childhood friends, school teachers, neighborhood bullies and the drama of walking back and forth to school in the snow. The style of the humor is such that we learn that the father (Darren McGavin), who is regularly bursting into a rage and spewing obscenities, and is such as master at it that the narrator likens him to being "like an artist who works in paint or clay," but the language of this family-friendly film means the obscenities are all coded into bizarre, inoffensive pseudo-cursing. In the narration is a barely-hidden critique of consumerism, mass media and the ironies of American culture, combined with a celebration of family life, the joy and frustration of holidays, and of course, pure nostalgia so well constructed that viewers who never lived in this world of 1940 can miss it as if they did. When released to theaters this movie wasn't on any critics list for becoming what has happened, one of the top holiday movies in America on endless repeat broadcasts during the Christmas season, along with continuing high numbers of home video sales during the Christmas season.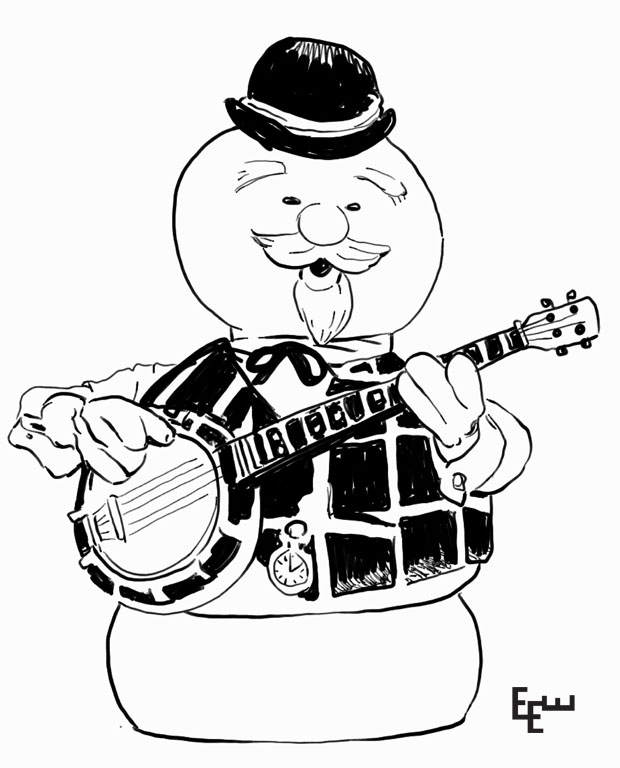 Rudolph the Red-Nosed Reindeer [1964] - A TV mainstay for almost sixty-years about the quest of a misfit reindeer with a glaring, lit-up red nose, to cross an icey wilderness and to rescue the captives of the Abominable Snowman. All of this follows in the wake of the little reindeers cruel rejection by the community for the "nonconformity" of his mutant nose. A later problem in the story is how can Santa Clause do his scheduled gift distribution on Christmas Eve when a massive storm comes along reducing flight visibility to zero? The stop-motion animation in Rudolf is clean and the storytelling in general is top notch, with Burl Ives (as a snowman) narrating and singing the tale along, though nothing in the story bothers to explain how reindeer can lift a flying sled across the sky, or why talking toys on Misfit Island are able to sing and talk about their conflict with American society because of their non-standard appearances. This action-adventure tale also features the goofy but brave explorer Yukon Cornelius and his dog-sled team, and also an Elf named Hermey who doesn't care for building toys but dreams of becoming a dentist.
Some other Christmas film reviews:
The Shop Around the Corner - 1940
Ernest Saves Christmas - 1988
Holiday Inn - 1942
The Man Who Came to Dinner - 1942
Meet John Doe - 1941
---
Is Die Hard a "secret Christmas Carol" remake in disguise?
Theory explained at NPR Illinois
This is NOT one of those "Is Die Hard a Christmas Movie?" articles. For one, this discussion has gone from ironic, to serious to irritating... and yet, there may be some households still divided on this issue. So, in the interest of healing the divides this argument has made, I humbly present the following theory: Not only is Die Hard a Christmas movie, it's also a secret A Christmas Carol remake in disguise."
---
---
2020 Passings
Kirk Douglas (age 103) - Spartacus - Obit BBC News
Max von Sydow (age 90) - The Seventh Seal - Obit Northern Echo UK
Dawn Wells (age 82) - Gilligan's Island TV Show - Obit Los Angeles Times
Ennio Morricone (age 91) - film composer (for example, The Good, the Bad and the Ugly) - Obit BBC News
A much longer list is on the 2020 passings page
---
The "silver-haired ladies" of the silver screen
Article about Michelle Pfeiffer, Meryl Streep, Dianne Wiest and Candice Bergen, and more.
Article at USA Today
---
Marsha Hunt
The 103-year-old star of These Glamour Girls, Flight Command, Pride and Prejudice and The Human Comedy. Interview and profile at US News
---
Charade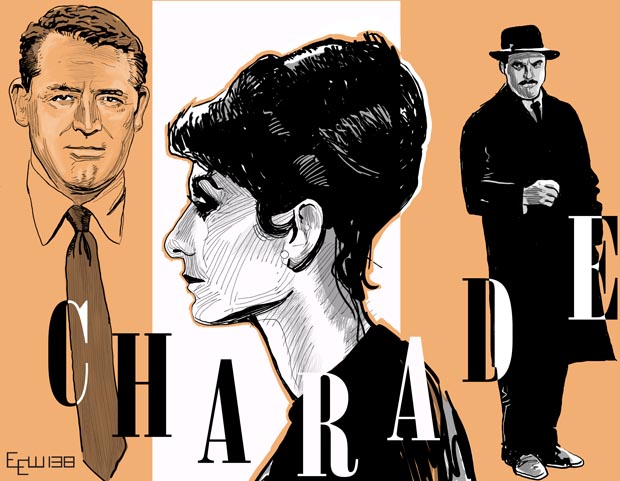 Charade - directed by Stanley Donen. Released December 5, 1963
Nothing and nobody are what they seem (well, except for Audrey Hepburn's character) in this story about a cache of stolen money from a heist in World War II. Much later, Americans in Europe are trying to outfox one-another in locating this hidden loot.
Charade has Cary Grant in his third-to-last film of his career (the last two are Father Goose, 1964 and Walk Don't Run, 1966) and it shows, he is a more tired and more observant (versus action-oriented) Cary than in so many of his earlier films. All the same, Grant is engaging as usual and between he and Audrey Hepburn, the whole film is about showcasing the mannerisms and dialogue delivery of the two veteran Hollywood stars.
---
Cary Grant biography book review
Review at Fox News
"Cary Grant struggled with a turbulent past for decades, but found peace after quitting Hollywood: book Scott Eyman's 'Cary Grant: A Brilliant Disguise,' looks at life Hollywood's suave charmer"
Related links:
UK Guardian – "Cary Grant never proposed to me on set, says Sophia Loren. She puts myth to bed in Radio Times interview in which she also reveals her one regret."
SF Chronicle – "It's about time to get back to thinking about nice things, like Cary Grant movies"
---
New Movie Mank about Herman J Mankiewicz (co-writer of Citizen Kane)
Reviews online:
Mank: a death wish of a movie that could never live up to the legend of Orson Welles - MSN News - UK Guardian
'MANK,' stars Gary Oldman and Amanda Seyfried, tells the story of Orson Welles' less-famous collaborator - Philly Voice
'Mank': The forgotten genius of Hollywood screenwriter Herman J. Mankiewicz - Boston Globe
---
Fire over England - 1937
An adventure that takes a little bit of time to get itself off the ground with a story packed with history, but once the director (Erich Pommer) and the stars (Laurence Olivier and Flora Robson) get it flowing, Fire over England becomes a well done and strangely precient tale of the Britons up against a tyrannical force, alluding clearly to Adolf Hitler's Germany, though on the screen we are seeing the 16th century King Philip II of Spain and the frightening power of the Inquisition.
More on Fire over England - 1937
---
Who owns the rights to Breakfast at Tiffany's?
Story about author Truman Capote's "statutory heirs" at Hollywood Reporter
---
---
---

---

---
---
What's Recent
---
---
---
Original Page January 21, 2021 | Updated May 26, 2022