Archive 508
---
---
Laugh, Clown Laugh - 1928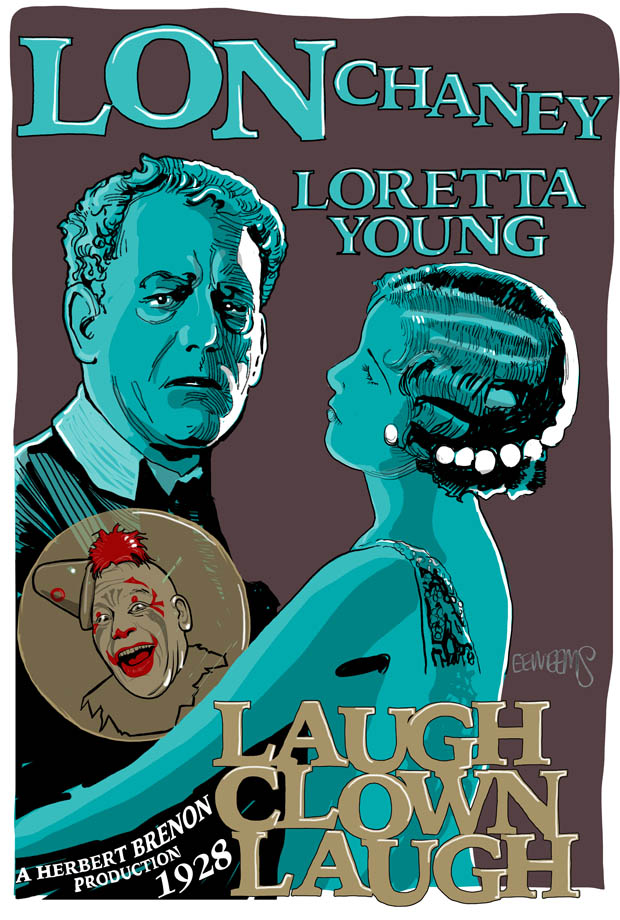 A tormented, depressed man (Lon Chaney) goes for help to a doctor. The doctor suggests he look up the local circus featuring the famous clown Flik to brighten his life with laughter. The only problem, as the man answers, "Flik will never make me laugh," because he is Flik.
More Laugh, Clown Laugh
---
Chandu the Magician - 1932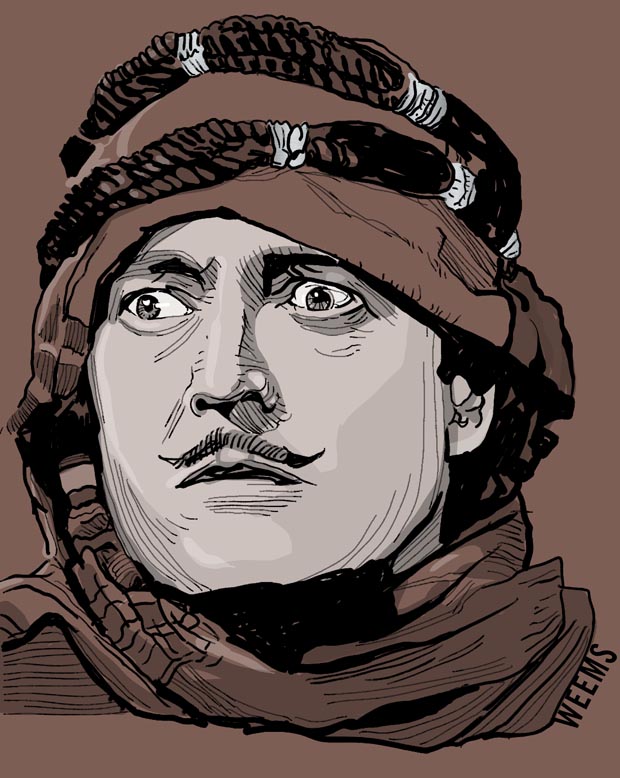 Chandu the Magician - Released September 18, 1932. Directed by William Cameron Menzies and Marcel Varnel
More about Chandu the Magician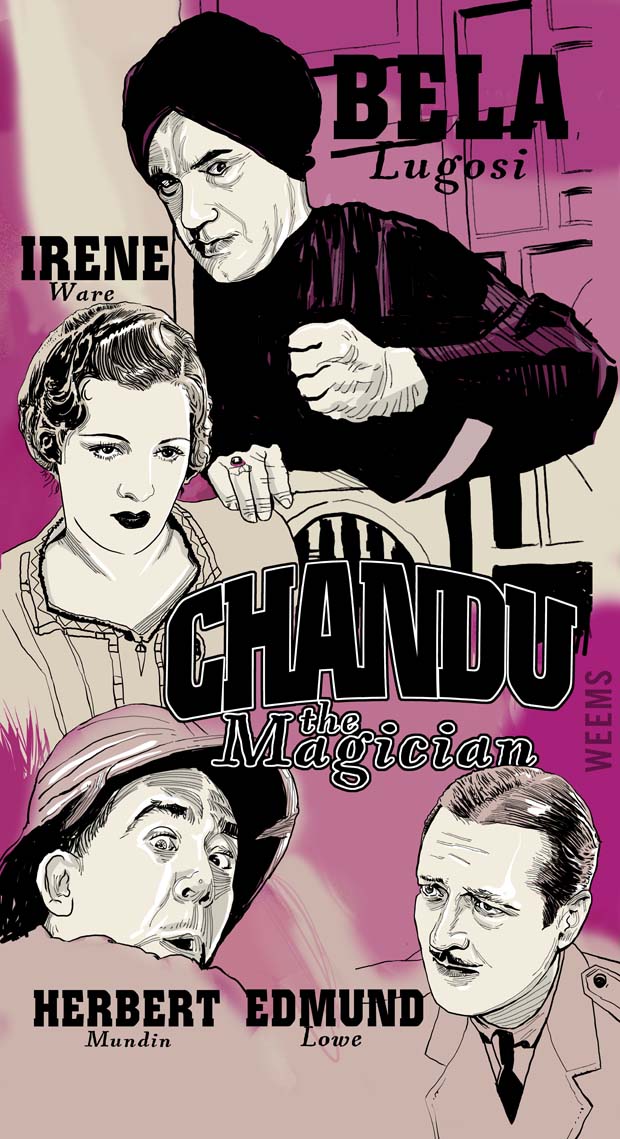 ---
How the digital wars between Netflix, Amazon, Disney and others is creating a question whether antitrust action will be needed to level the playing field
In the world of classic film, the hope is that the various classic film libraries owned by hundreds (perhaps thousands) of companies and individuals will have ways to get online for streaming and sales in HD formats. The danger is that, along with all other activities, digital companies will misuse the data they are collecting on users.
Story at Hollywood Reporter
---
Criterion announces new titles for March 2020
Criterion is bringing out HD Blu-Rays of the following classic titles: Leave Her to Heaven (Gene Tierney and Cornel Wilde, 1945) and Show Boat (the Paul Robeson, Irene Dunne 1936 version).
---
The Bishop Misbehaves - 1935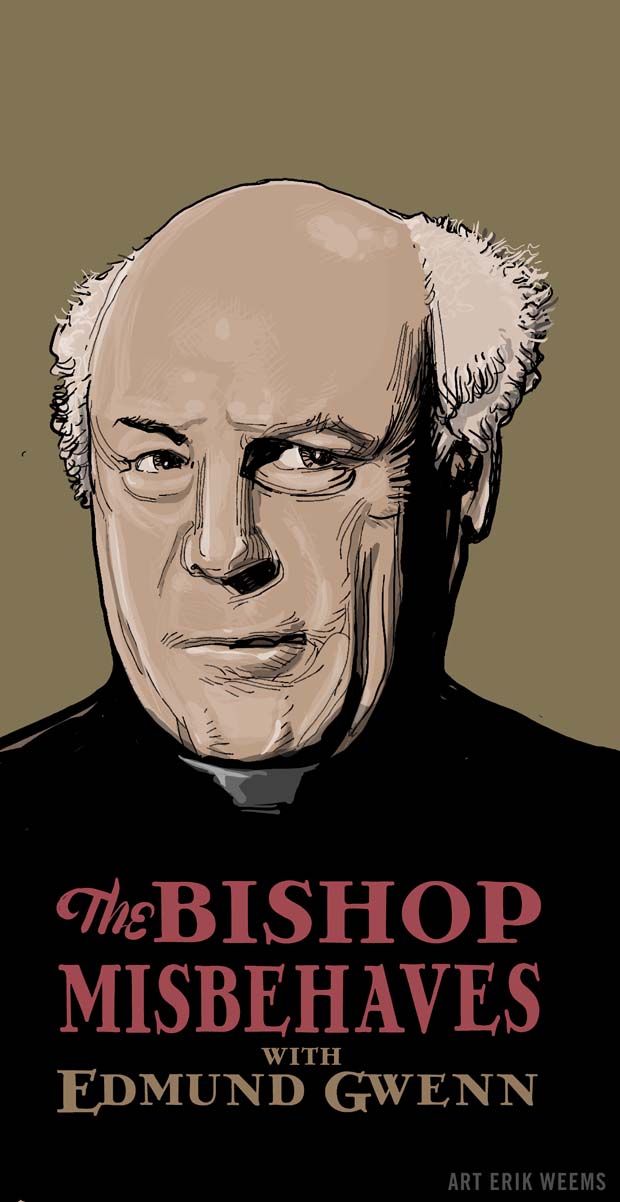 Released September 13, 1935. Directed by E. A. Dupont
More about The Bishop Misbehaves
To see more movie poster art
---
Mystery Men - 1999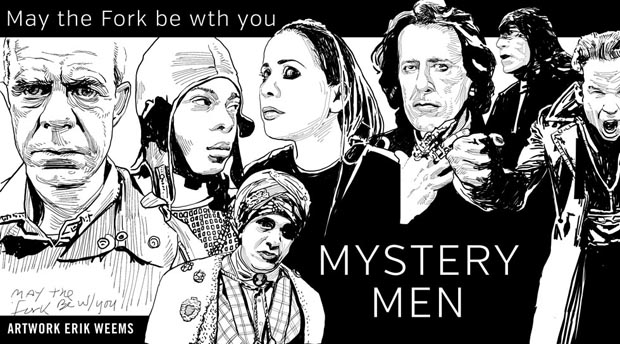 Mystery Men, released Aug 6, 1999. Directed by Kinka Usher
It is not very often that in reviewing a film that one gets the idea that a movie simply had too much budget, but Mystery Men is one of the occasions (there are others, 2012's John Carter is another example).
More Mystery Men
---
Fast Reviews:
Flaming Star - 1965 - Elvis Presley as a "half-breed" who has to deal with conflicting loyalties when his father (white) and mother (Kawai) are caught up in a rapidly increasing spiral of violence between settlers and the nearby Kawai tribe. Unusual for an "Elvis film" with Presley playing his role straight as a peace-loving, dutiful son who turns 180 degrees when the mounting cruelty and desperation of clashing hatreds force him to choose which civilization he's going to belong to. Film features writing that rises above the average at times and Presley has a number of good scenes, but the film gets stiff too often and sometimes Elvis underplays when we want him to break out. Even with flaws a unique "Elvis" movie and an effective Western.
The Manchurian Candidate - 1962 - The surviving members of a Korean War battalion often find themselves saying 'Raymond Shaw is the kindest, bravest, warmest, most wonderful human being I've ever known in my life,' something which even the actual Raymond Shaw (Lawrence Harvey), their former combat leader, knows is false. He recognizes himself as a cold, loveless veteran who hates his mother (Angela Lansbury) and resentfully mourns that she broke up his relationship with the only girl he ever loved (Leslie Parrish), who happens to be the daughter of his mother's bitter political rival (John McGiver). Meanwhile, Frank Sinatra (as Major Marco), a member of Shaw's battalion, is being tormented by repeating dreams about Shaw and the rest of the battalion, and begins to suspect that their time as prisoners of war wasn't exactly as they remember it. When he and Shaw compare notes, they're both confused about what exactly has actually happened to them. Great writing from George Axelrod with a satiric edge from the Richard Condon novel. Director John Frankenheimer imbues the proceedings as a dark story of manipulation with the cast facing growing paranoia and fear, with images of American advertising regularly popping up into the background.
Once Upon A Time in Hollywood - 2019 - Brad Pitt as a stunt man linked to a slipping TV and movie actor (played by Leo Di Caprio) trying to survive in Hollywood while roles are drying up. Often humorous look at movie production circa 1969, with vignettes of Bruce Lee, "spaghetti westerns" and the Manson Family, along with Di Caprio's fading actors' new neighbors: the glamorous Roman Polanski and Sharon Tate. Director Tarantino has made this affectionate look at "old" Hollywood in the same vein as Inglorious Basterds, which means it is a counter-historical story that ultimately works out as a big middle finger, this time directed at Charlie Manson instead of Adolf Hitler. (Because of the humorous way Once Upon A Time in Hollywood presents Bruce Lee, the movie was refused playing in China.)
---
Classic film titles coming on Blu-Ray
Kino Lorber is releasing new classic era film titles to home video:
Konga - 1961 - A baby chimpanzee taken to a London lab is subjected to accelerated animal growth, with King Kongian results.
Konga Kino page
Konga (Special Edition) [Blu-ray] - AMAZON
.
The Great McGinty - 1940 - Preston Sturges first directed film with Brian Donlevy as a crook who decides to go straight at the worst possible time. Cast includes many of Sturges' "regulars" and is the first film in his 1940s comedy streak of self-directed movies featuring his ace dialogue writing. Film releases on Blu-Ray Jan 14, 2020.
The Great McGinty Kino page
The Great McGinty (Special Edition) [Blu-ray] - AMAZON
The War Lord - 1961 - Chuck Heston as a knight sent to Normandy to govern unhappy villagers along the coast, and after arrival he is smitten with a local girl (Rosemary Forsyth), complicating matters greatly. Directed by Francis Schaffner. Releases Jan 21, 2010.
Kino page for The War Lord
The War Lord (Special Edition) [Blu-ray] - AMAZON
---

---

---
Original Page Dec 2018 | Updated Nov 2019
---
Starring Miss Barbara Stanwyck [Illustrated with 310 Photographs] - amazon.com
---
Sophia Loren: A Life in Pictures - 192 Pages - Amazon.com
---
---
What's Recent
---
---