Simone Simon - 1910 - 2005
Born April 23, 1905 in Bethune France. Died February 22, 2005 in Paris.
Probably most famous in America for Lewton's The Cat People from 1942.
Frames from The Devil and Daniel Webster, 1941, directed by William Dieterle. Featured Walter Huston, Simone Simon, and Jane Darwell. Criterion produced an excellent DVD of the movie several years ago [amazon.com], with Criterion's usual corpus of added features.
From La bete Humaine, 1939, directed by Jean Renoir.
From Cat People, 1942 film from Jacqus Tournier and Val Lewton.
---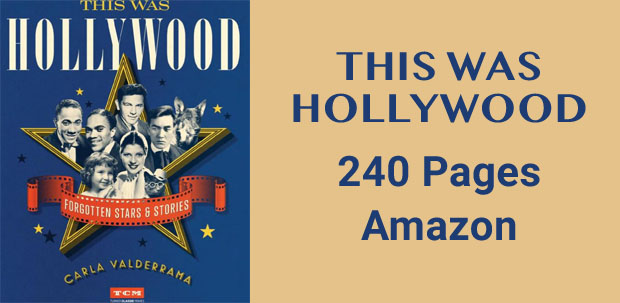 From former screen legends who have faded into obscurity to new revelations about the biggest movie stars, Valderrama unearths the most fascinating little-known tales from the birth of Hollywood through its Golden Age.
This Was Hollywood: Forgotten Stars and Stories (Turner Classic Movies)
---
What's Recent
---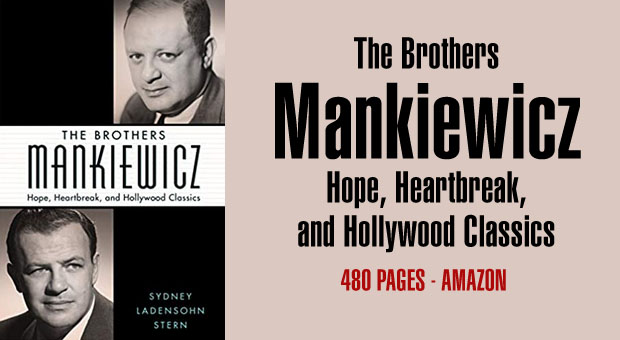 Winner of the 2020 Peter C. Rollins Book Award
Longlisted for the 2020 Moving Image Book Award by the Kraszna-Krausz Foundation
Named a 2019 Richard Wall Memorial Award Finalist by the Theatre Library Association
The Brothers Mankiewicz: Hope, Heartbreak, and Hollywood Classics (Hollywood Legends Series)