Paulette Goddard
Born June 3, 1910 in Whitestone Landing, Queens, New York (though this is disputed, some claiming she was born in Long Island).
Died April 23, 1990 in Ticino, Switzerland
Born Marion Goddard Levy (though also there are claims her birth name was Pauline Goddard Levy, or Pauline Marion Levy, or possibly Marion Pauline Levy).
As a young child she and her mother (Alta Mae Goddard) moved frequently, apparently trying to avoid any contact with Paulette's father, Joseph Russell Levy. She worked as a model and eventually became a "Ziegfeld Girl" making her stage debut in the 1926 No Foolin'.
She married a lumber company president named Edgar James in 1927, then divorced him in 1929. In 1929 she also appeared (uncredited) in the Laurel and Hardy short film Berth Marks and in the Barbara Stanwyck film The Locked Door.
She worked as an extra in a number of films, but had begun dating Charlie Chaplin, who cast her in a starring role in Modern Times in 1936.
---
Original Page June 2014 | Updated Dec 2017
---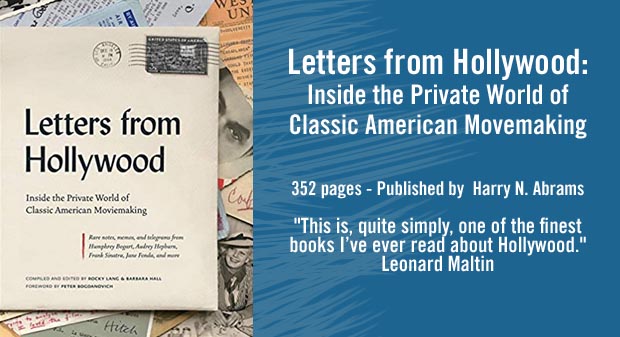 Letters from Hollywood: Inside the Private World of Classic American Movemaking
352 pages - Published by Harry N. Abrams
"This is, quite simply, one of the finest books I've ever read about Hollywood." Leonard Maltin
Reproduces in full color scores of entertaining and insightful pieces of correspondence from some of the most notable and talented film industry names of all time—from the silent era to the golden age, and up through the pre-email days of the 1970s. Annotated by the authors to provide backstories and further context. Greta Garbo, Alfred Hitchcock, Humphrey Bogart, Frank Sinatra, Katharine Hepburn, Marlon Brando, Elia Kazan, Cary Grant, Francis Ford Coppola, Tom Hanks, and Jane Fonda.
Letters from Hollywood: Inside the Private World of Classic American Movemaking
---
What's Recent
---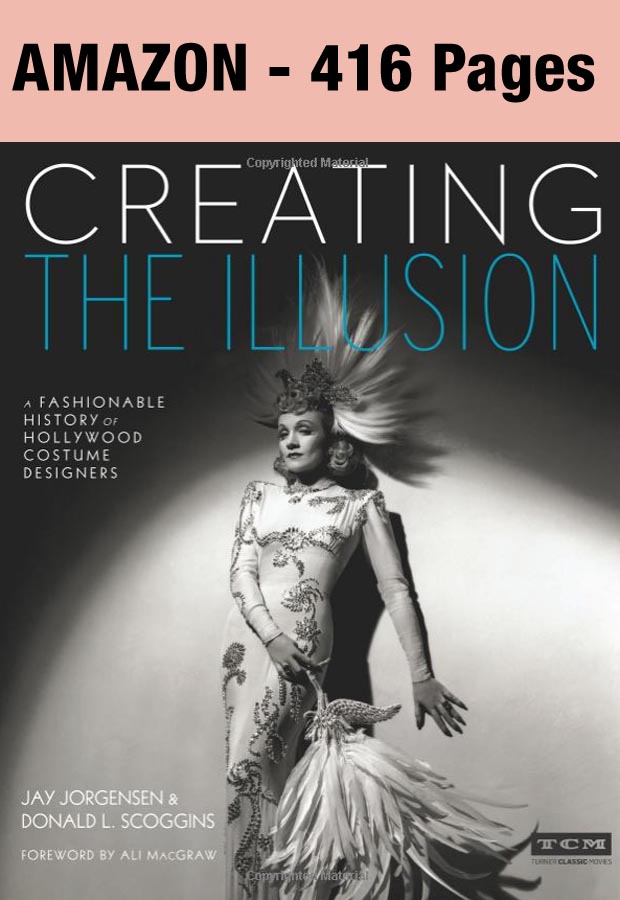 Creating the Illusion: A Fashionable History of Hollywood Costume Designers (Turner Classic Movies) - Amazon
---