Legend of the Lost - 1957
1957 Film Starring John Wayne, Sophia Loren and Rossano Brazzi
Rossano Brazzi ("Paul Bonnard ") starts off this movie as a well-intentioned explorer who has a secret route to a lost treasure in the middle of the North African desert. He enlists brawling ne'er-do-well John Wayne ("Joe January") as a guide, and the two men end up with Sophia Loren ("Dita") hot on their trail.
Why is she after them? Because in a prelude more or less like the story from the 1932 film Rain (Joan Crawford, Walter Huston), Brazzi has filled the head of town prostitute Dita (Loren) with ideas about resurrecting her moral life and starting over. Also like Rain, somebody is going to go off the rails, and in this 1957 adventure film, it has to be Brazzi (like Huston did in the 1932 movie).
Surface similarities aside, this adventure film is one of the broader Wayne movies of this period, and the screenplay by Hecht has a lot of sympathy for all the characters involved.
Brazzi's Paul Bonnard, a crazed explorer who can handle hardship and risk as long as he is focused on the teachings of his very upstanding, but deceased father, cracks under the strain of success. Once he comes across the ancient loot in the ruined Roman city that is their goal, plus the corpse of his Dad and a battered bible with notes which may indicate his father was betrayed in a homicidal love-triangle, Brazzi's world collapses, as does his iffy mental state. He turns to Dita (Loren) as a convenient consolation prize, this explorer discovering he isn't interested in righteousness, but is now convinced that if his father turned to avarice and lust, well, so can he.
Ironically, that's how the journey started between Wayne's Joe January and Dita - - he doesn't want her along, but if she is there, then there may be more uses for her besides just letting her cook and tend to cleaning.
Loren's Dita isn't having any of it from either man. She was converted to the idea of a different life, and is staying with the precept, even though it's starting to look like the three explorers may be trapped in the desolate Roman treasure city without a way back to civilization.
Brazzi's Bonnard's fall into corruption (and lunacy) moves fast toward the end the film, and Wayne's Joe January improves his attitude and even gains a modicum of respect for the reborn Dita. The only problem is surviving long enough so that both Dita and Joe can crawl back to inhabited Libya in one piece while being shadowed by Bonnard who is bent upon revenge for too many imagined wrongs.
Director: Henry Hathaway
Writers: Ben Hecht and Robert Presnell Jr.
More John Wayne
---
Original page November 2012 | Update Sept 2020
---
You will see Amazon links on this web site because I am an Amazon affiliate. I earn from qualifying purchases.
---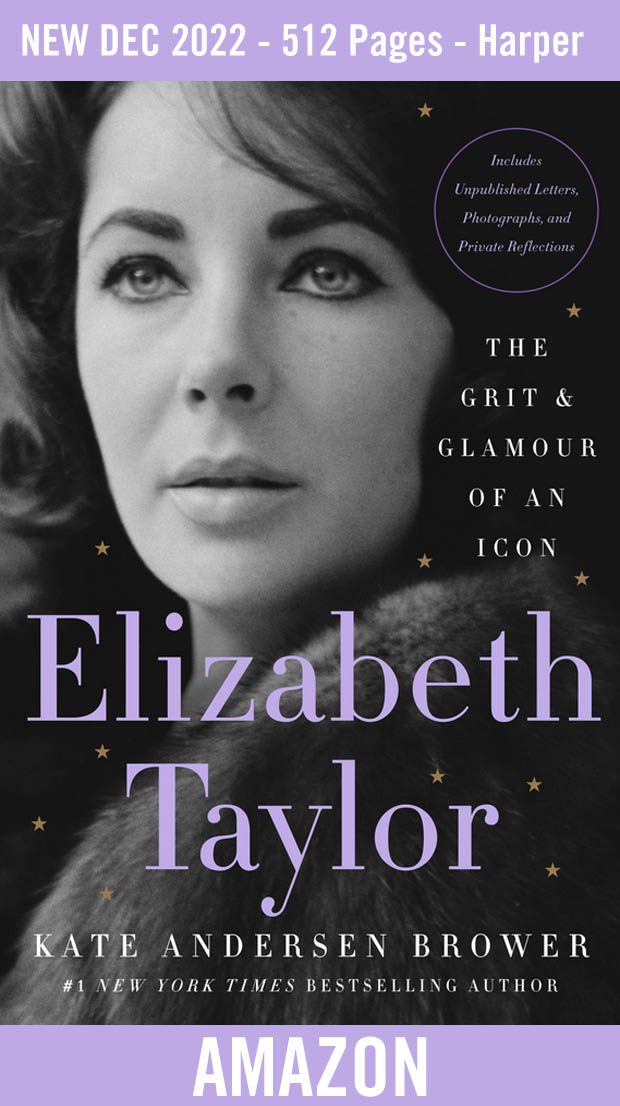 Elizabeth Taylor: The Grit & Glamour of an Icon - 512 Pages
"A dazzling portrait of an incredible woman. Elizabeth's life was more captivating than any film could ever be."— Demi Moore
"Brower's book takes the reader into the private world of the most famous celebrity of the 20th century. Elizabeth's heart, mind, and passion come vividly alive on each page. We see her as a woman who struggled and ultimately survived to rewrite the playbook on celebrity and power. I never wanted it to end!" — Brooke Shields
"Brower is quickly becoming a brand-name Washington writer because of her ability to deliver juicy tidbits and insider information while steering her books toward a mainstream audience without sacrificing historical credibility." — Christian Science Monitor on TEAM OF FIVE
Amazon Link to order Elizabeth Taylor: The Grit & Glamour of an Icon Hardcover
Audio Book version - Elizabeth Taylor: The Grit & Glamour of an Icon
[This is an affiliate Amazon link which may provide a commission earned for this site. If that happens, we'll probably buy an old movie on Blu Ray with the proceeds.]
---
What's Recent
---
---