Julie Adams / Julia Adams
1926-2019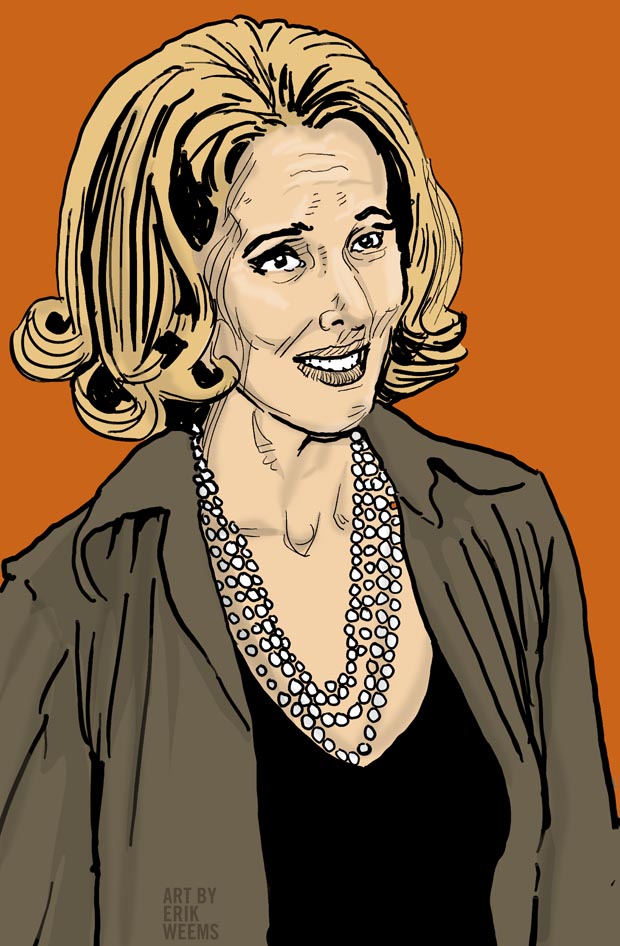 Julie Adams (aka Julia Adams)
Julie Adams, aged 92, has died. Her career contained a large gamut of film types - historical costume dramas, westerns (many), five movies with Rock Hudson, an Elvis film, a John Wayne film, a Jimmy Stewart film (and a TV series with Stewart), comedies, and of course one horror movie: The Creature from the Black Lagoon, which, in Hollywood terms, is "immortal," and has so far not suffered a reboot, though the rumour of one being almost on Universal's schedule pops up every few years. How they're going to repeat the kinetic and iconic match of the original creature with Julie (then Julia) is a difficulty that highlights how important Adams was to that original films success.
Her role as Kay Lawrence, the focus of the Creature's attention (he's obviously got a crush on her after she goes for a swim in his lagoon) overshadowed a great deal of Adams' later career by virtue of it's original popularity which was bolstered with regular reissues of the film through theatres and its playing on TV.
Adams herself had an ambivalent attitude toward the movie, though in interviews she demonstrates an ability to point out the aspects of it which she enjoyed, and to recount happy memories of how it was filmed. Yet she is also up front about her negative reception of the role when it was foisted on her by Universal, and how refusing it would have meant trouble in her contract, and there seems to be an underlying desire in all of this that her acting work, which is certainly professional and varied, would be accepted on its own merits and not forever linked to "the girl in the white swimsuit from Creature from the Black Lagoon."
In a way, this situation mirrors so many of the well known monster movie actors: Karloff, Lugosi, Price., etc., who all wanted recognition for their skill that was bigger than the fame they got from horror movies. That Adams got into that situation with only one film is a testimony to the way a movie imprints on the American imagination when the right images are projected on the screen.
Adams also did a lot of television, and appeared on a long list of popular programs well into her 80th year: Perry Mason, 77 Sunset Strip, Surfside 6, Hawaiian Eye, Mod Squad, Mannix, Police Woman, Incredible Hulk, Lost, and many others. She generally appeared on the small screen as earnest and intelligent, and this was probably a victory for a starlet who started off as a beauty pageant winner (Miss Little Rock Arkansas, 1946) and who Universal promoted as a star whose legs they insured for a $125,000, that were 'the most perfectly symmetrical in the world.' Beautiful actresses are often expendable in Hollywood, but Adams wasn't.
---
Born on October 17, 1926 in Waterloo, Iowa, USA
Died on February 3, 2019 in Los Angeles, California
Julie Adams had film credits through 2018, her final being a 21 minute short titled The Lucky Southern Star which parallels in some ways Adams' autobiography of the same title, a short telling the tale of a young woman (named Betty) who travels to Hollywood and works her way up through the acting ranks to star in a remake of Creature from the Black Lagoon.
Adams' has an autobiography in print (there is also an audio book version) at her official web site here. The web site has more information, including audio of an interview with her about the book The Lucky Southern Star - Reflections from the Black Lagoon.
[Betty Adams, Julia Adams and Julie Adams are all the same person. Betty Adams was her birth name, and Julia was her original stage name before settling on 'Julie.']
More The Creature from the Black Lagoon - 1954
More Jaws vs the Creature from the Black Lagoon
---
Amazon Bluray: Creature from the Black Lagoon - 1954
---
Original Page Dec 2013 | Updated 2019
---
---
What's Recent
---
---