Jeopardy - 1953
Jeopardy - Released March 30, 1953. Directed by John Sturges
A simple vacation in Mexico for an American family (Barry Sullivan, Barbara Stanwyck and Lee Aaker) becomes a race against time when Dad (Sullivan) gets his foot trapped between a fallen pier pylon and granite. Unable to get him free, Mom (Stanwyck) heads off in the family car into the countryside to find help to free her husband before the incoming tide gets above his head. Bobby (the son played by Aaker) is left behind to try and watch over Dad.
Meanwhile, Ralph Meeker (as escaped killer named Lawson) has the Mexican police searching for him, and he comes across Stanwyck and pretends he is going with her to help the trapped Husband, but he quickly turns the rescue trip into a kidnapping, planning to use the family car as an escape vehicle. The challenge now becomes for Helen Stilwin (the wife played by Stanwyck) to somehow bend Lawson to her will to go to the isolated campsite and free her husband, and to not get herself killed in the process.
Director Sturges sets up the story in a sunny, breezy way, though the dialogue, narration and situation is mostly banal until the family reaches the deserted shoreline that is their goal. A dilapidated industrial fishing pier juts out into the cove where the family intends to camp on their vacation "in beautiful privacy" as Barry Sullivan puts it.
But it's that privacy which turns deadly and sends Stanwyck's character out into the Mexican countryside trying to pursued someone to assist her and she has barely a few words of Spanish at her command to explain the situation to bewildered Mexicans that she meets. Not that Sturges dwells very long on his Mexican location, really, as most of the film is tied up with two main action scenes that unfold in parallel: Barry Sullivan slowly drowning as the water inches higher and higher to where he begins grooming his helpful son (Aaker) with encouraging words about how to live without a father; and Ralph Meeker and Barbara Stanwyck dueling as they duck the police and overcome various obstacles until they've finally reached a point where Meeker's character has to make difficult choices, as does Stanwyck's.
Director Sturges makes the story tighten up considerably as we go along, and the tension of the sitiuation plateus when the criminal Lawson is finally at the shore trying to get the nearly underwater and half-dead father free as waves come rolling in over his head, and each attempt and idea ends in failure.
---
The Bitter Tea of General Yen 1933
The Lady Eve - 1941 - Preston Sturges Comedy
Ball of Fire - 1941 - Stanwyck and Gary Cooper
My Reputation - 1946 (older-review)
Strange Love of Martha Ivers - 1946
Barbara Stanwyck Show - Yanqui Go Home - 1961
Barbara Stanwyck Show - Sign of the Zodiak - 1961
Barbara Stanwyck Show - Frightened Doll - 1961
The Barbara Stanwyck Collection - Review

---
Original Page February 2017
---
Universal Horrors: The Studio's Classic Films, 1931-1946, 2d ed.
---
What's Recent
---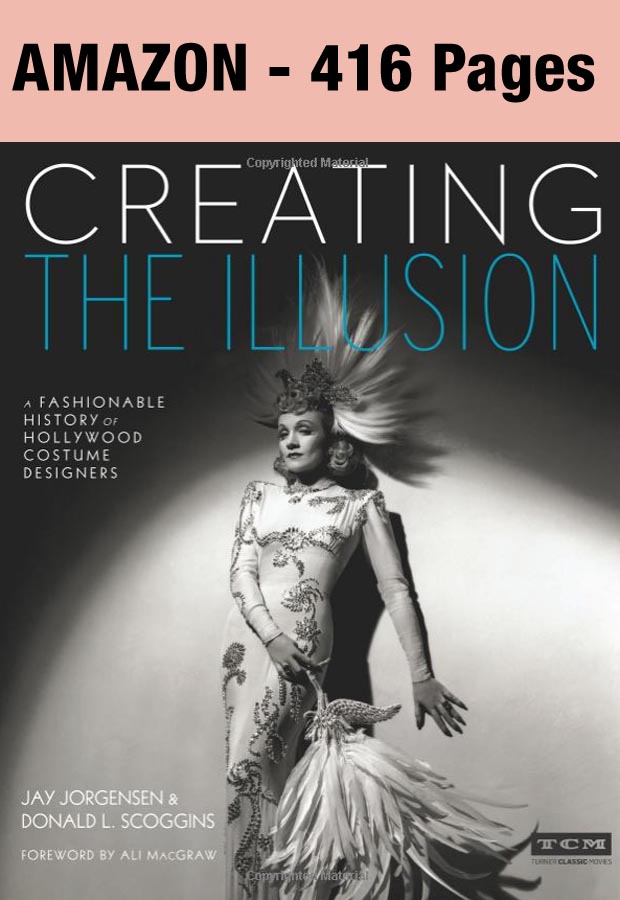 Creating the Illusion: A Fashionable History of Hollywood Costume Designers (Turner Classic Movies) - Amazon
---