Archive 545
July 19, 2023
---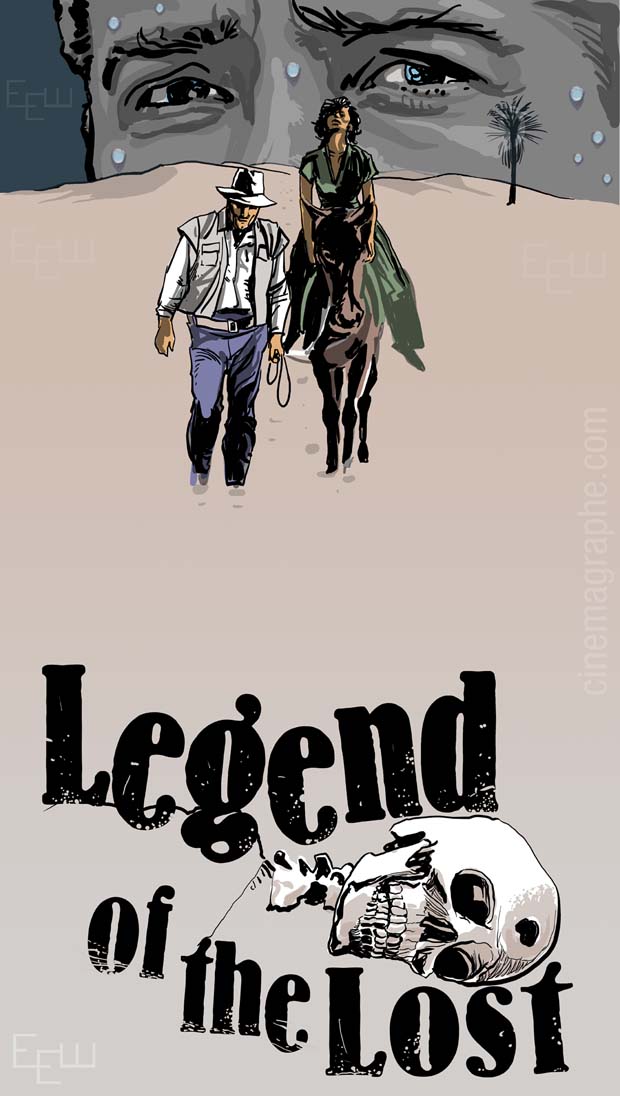 Updated review: Legend of the Lost 1957 with John Wayne and Sophia Loren
---
TCM in trouble, big layoffs and appeal by Spielberg, Scorsese and Paul Thomas Anderson to try and keep the classic movie channel operating in a "normal way"
Story at Hollywood Reporter
Steven Spielberg, Martin Scorsese and Paul Thomas Anderson are reassuring fans of Turner Classic Movies, the classic film network and brand in the midst of a shakeup that has startled cinephiles. In a joint statement released Wednesday, the three filmmakers said that Warner Bros. Discovery CEO David Zaslav had reached out to them earlier in the week about his plans to restructure TCM...
One of the shocks to the fanbase was the departure of executive vp and general manager, Pola Chagnon, who had been at TCM for 25 years. Speculation on Twitter from TCM fans included a lot of gloomy predictions that TCM was going to turn into a zombie channel running Casablanca and Breakfast at Tiffany's on repeat, 24/7.
The TCM shake-up comes as WBD is undergoing a round of cuts to its domestic networks team, but the media conglomerate's classic film brand is one with a deep connection to Hollywood's creative community and news of changes there had begun stirring a strong response both publicly and privately.
Grumbly rumours about TCM has been going on for years, and fear over its possible demise isn't just out of the blue. But with this latest news and the reaction of having Hollywood "big names" coming out in support, and hopefully having some kind of structured plan to use that high profile publicity to do what is the big challenge: draw in new, younger fans and could-be-fans so the network isn't trapped into an eventual eclipse because the generations that understand and watch "old black and white movies" will eventually no longer be available to turn to TCM to watch anything. Moving on to newer generations who can parse and enjoy "Silent Sunday Nights" and the big roster of 30s, 40s and 50s films is the big enchilada that's got to be eaten.
---
Review: Internes Can't Take Money - 1937
Though he's on a pitiful salary of $10 per month as an interne doctor at the palatial art deco adorned Mountview General Hospital, Dr. Kildare (Joel McCrea) is bound by medical ethics to refuse a $1,000 reward given to him by a crook whose life he saved in an unsanctioned and probably illegal operation held in the back room of a bar. Meanwhile, a money-desperate mother and ex-con (Barbara Stanwyck) is trying to buy information to locate her missing three year old daughter, but in a city full of crooks no one will help her without first naming a price, and its not always cash.
More Internes Can't Take Money 1937
---
Updated discussion of Orson Welles' Citizen Kane and the question of whether it's the "greatest film ever made."
---
Glenda Jackson has died
Some Obits:
"Glenda Jackson gave her two Oscars to her mother, who found another use for them" – Yahoo News - UK Independent
Glenda Jackson, Oscar-winning actress and former MP, dies at 87 – "Her big break came in 1969 when she was cast in Ken Russell's Women in Love. The film was nominated for four Academy Awards with Jackson winning best actress at the 1971 ceremony. That same year she famously shaved her head to star as Elizabeth I in the BBC drama Elizabeth R" – UK The Times
Women in Love and A Touch of Class Oscar Winner and U.K. Politician, Dies at 87 – Variety
"Unafraid to speak her mind" – BBC News
About Glenda Jackson
Glenda Jackson was born on May 9, 1936, in Birkenhead, Cheshire, England. She trained at the Royal Academy of Dramatic Art, and began her career in theatre. Her early film career included leading roles in the films Women in Love (1969), Sunday Bloody Sunday (1971), and A Touch of Class (1973). These performances earned her a great deal of critical acclaim, and she won the Academy Award for Best Actress for both Women in Love and A Touch of Class.
---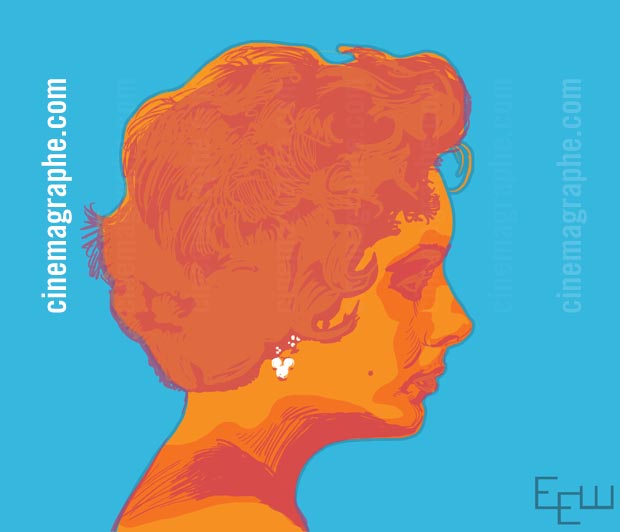 ---
Basil Rathbone, Boris Karloff and Donnie Dunagan on the set of Son Of Frankenstein. 3 years later, Donnie was the voice of Bambi, then retired from acting, became the Marines' youngest-ever drill instructor, served 3 tours in Vietnam, received 3 Purple hearts, retired as a Major. pic.twitter.com/W1oLwP9Fs3

— Darrell Epp (@DarrellEpp) June 12, 2023
---
Review: Snake Woman - 1961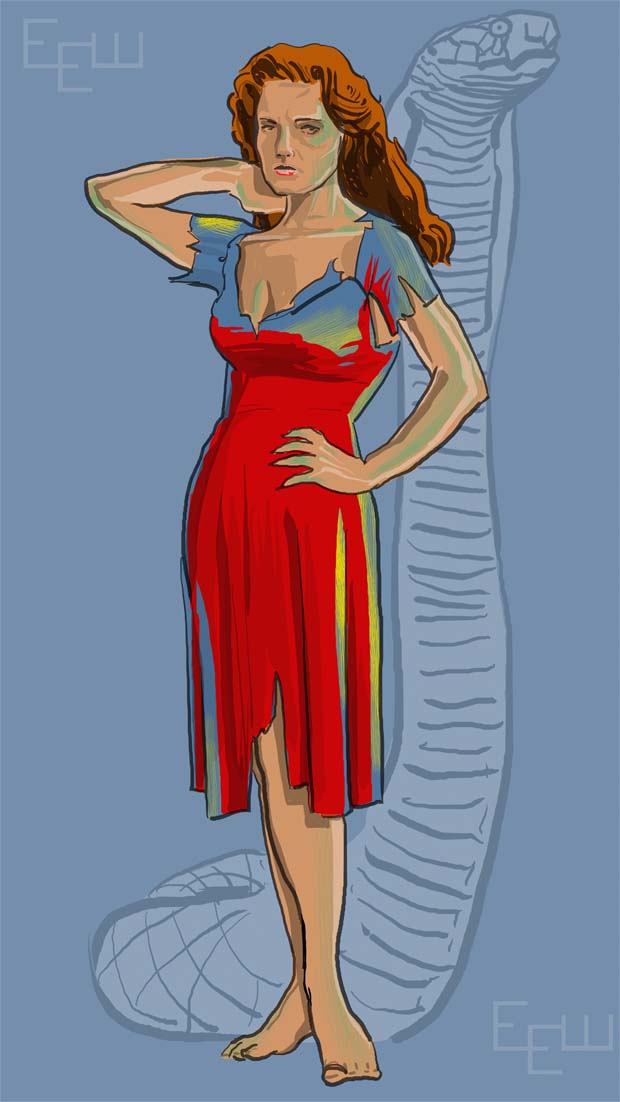 An investigator comes from Scotland Yard to a remote English village to learn why there's been a rash of deaths by snake bite. He learns to play a snake-charmer flute that belongs to a retired Colonel who brought the flute home to England as a souvenir from india, and he is soon wondering why the flute has such a strong effect on a local woman who is accused of being part-snake herself? Hmmm, what's the connection?
More about The Snake Woman - 1961
---

---
---
What's Recent
---
---
---
Original Page October 26, 2022