Archive 527
September 12, 2021
---
Jane Powell has died
Star of Seven Brides for Seven Brothers, Nancy Goes to Rio, and A Date with Judy, among others.
Jane Powell had 46 credits for movies and TV altogether.
Obits at:
The star of Hollywood golden-age musicals – ABC 13
The star of Seven Brides for Seven Brothers – Yahoo News
Jane Powell dazzled in broadway musicals – Broadway
She made us want to sing – Houston Chronicle
Star of Growing Pains and Royal Wedding – Comicbook
The 'girl next door' – Roger Ebert
Jane Powell, actress of the Golden Age - Deadline
Filmography – Jane Powell at IMDB
---
How "Mommie Dearest" wrecked the reputations of both Joan Crawford and Faye Dunnaway
Story at UK Telegraph blames it on "scenery chewing."
---
The classic screwball comedy as medicine – Bend Bulletin
A nice selection of films are briefly discussed. The titles are:
The Awful Truth - 1937
Bringing Up Baby - 1938
His Girl Friday - 1940
It Happened One Night - 1934
The Lady Eve - 1941
My Man Godfrey - 1936
---
1930's All Quiet on the Western Front to screen in Fayetteville, Arkansas Sept 21 – NWAOnline
---
Showgirl in Hollywood – 1930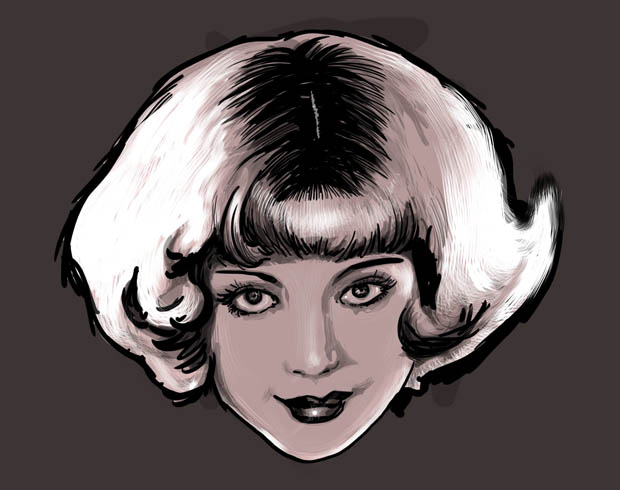 "I'm 32, and in this business when you're over 32, you're older than those hills out there."
Alice White plays a young understudy in a theater play in New York City that is in the progress of closing down as a flop. A sleazy film director (John Miljan as "Frank Buelow") is in the city on a scouting trip from the film studio he works for and promises Dixie a film contract, and though Showgirl in Hollywood completely avoids telling us there is a quid pro quo going on here, an "exchange" is implied in other ways. When White's character reaches Hollywood only to discover the promise of a film contract is null and void, the reaction of the studio executive in charge (Mr. Otis played by Ford Sterling) is that this isn't the only time Director Buelow has run this scam on young women and abused his position (and, implied, the young women).
More on Showgirl in Hollywood 1930
---
Moscow's oldest operating cinema – Russia Beyond
The 'Khudozhestvenny' movie theater on Arbat Square is one of the world's oldest cinemas still in operation. The picture palace has survived the 1917 Russian Revolution, World War II, the era of stagnation in the 1970s and the tumultuous Perestroika in the 1980s.
---
The Pioneering African-American Women of Silent Cinema – Film School Rejects
---
Movie project Mr. Shaw Goes To Hollywood will feature the milieu of 1933 Hollywood
Film is about how the Shaw play Pygmalian was a highly sought-after property, long before it became My Fair Lady later – story at Deadline Hollywood
---
Venice film festival features "Old Henry," homage to classic Westerns
Story at Deadline Hollywood
---
Jean-Paul Belmondo has died
Obituaries:
Star of 'Breathless,' dies at 88 – SF Gate
Remembering Jean-Paul Belmondo, the Suave French Film Icon Who Inspired Spielberg and Tarantino – Variety
Jean-Paul Belmondo, Magnetic Star of the French New Wave, Dies at 88 – Seattle Times
France mourns 'national treasure' Belmondo, New Wave cinema star – Reuters
---
---
Criterion coming releases on HD Disk
Criterion web site pages:
La Strada – 1951 – The Federico Fellini movie about a carnival strongman (Anthony Quinn) who learns he can't control events or people the way he thinks he can, with tragic results. Releases November 2, 2021.
Melvin Van Peebles 4-film set – set features Sweet Sweetback's Baadasssss Song, The Story of a Three Day Pass, Watermelon Man and Don't Play Us Cheap - Releases September 28, 2021.
The Incredible Shrinking Man – 1957 – A "disaster" film from the fifties that's not about things getting bigger, but smaller, much smaller. A thoughtful screenplay and good special effects make this one of the best sci-fi films of an era that was packed with sci-fi. Releases October 19, 2021.
High Sierra – 1941 – Directed by Raoul Walsh and featuring Humphrey Bogart and Ida Lupino. Releases October 12, 2021.
---
---

---

---
You will see Amazon links on this web site because I am an Amazon affiliate. I earn from qualifying purchases.
---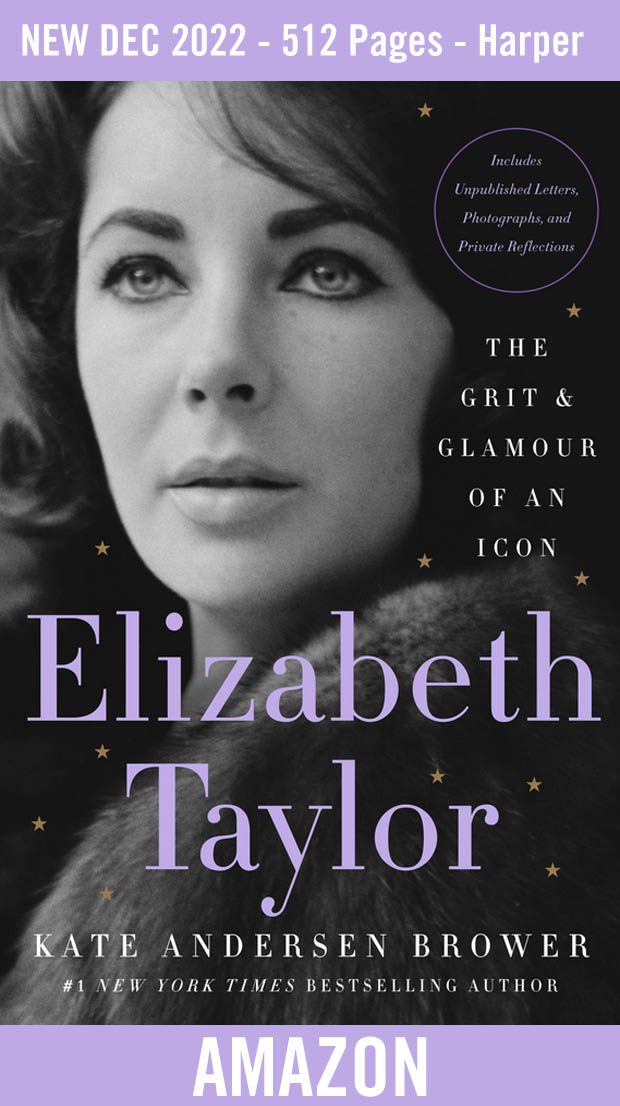 Elizabeth Taylor: The Grit & Glamour of an Icon - 512 Pages
"A dazzling portrait of an incredible woman. Elizabeth's life was more captivating than any film could ever be."— Demi Moore
"Brower's book takes the reader into the private world of the most famous celebrity of the 20th century. Elizabeth's heart, mind, and passion come vividly alive on each page. We see her as a woman who struggled and ultimately survived to rewrite the playbook on celebrity and power. I never wanted it to end!" — Brooke Shields
"Brower is quickly becoming a brand-name Washington writer because of her ability to deliver juicy tidbits and insider information while steering her books toward a mainstream audience without sacrificing historical credibility." — Christian Science Monitor on TEAM OF FIVE
Amazon Link to pre-order Elizabeth Taylor: The Grit & Glamour of an Icon Hardcover
Audio Book version - Elizabeth Taylor: The Grit & Glamour of an Icon
[This is an affiliate Amazon link which may provide a commission earned for this site. If that happens, we'll probably buy an old movie on Blu Ray with the proceeds.]
---
What's Recent
---
---
---
Original Page September, 2021