Archive 522
June 28, 2021
---
Review: The Corpse Came C.O.D.
Originally released June 12, 1947
Most of the time, The Corpse Came C.O.D. looks like something from its release year of 1947, with art direction and cinematography like any number of other late 40s mystery tales. The well-done stunt work (fistfights between star George Brent and various criminal characters) is comparable to late 40s movies, and of course, we're looking at 1947 cars, clothing, and furniture on the screen. But, the plot and characters seem more like the action from a 30s film, with people creeping around in the dark of a big house, dark figures looming up from behind to almost grab our other star, Joan Blondell, stuff that was old-fashioned by 1937, let alone 1947.
More on The Corpse Came C.O.D. - 1947
---
---
Dyan Cannon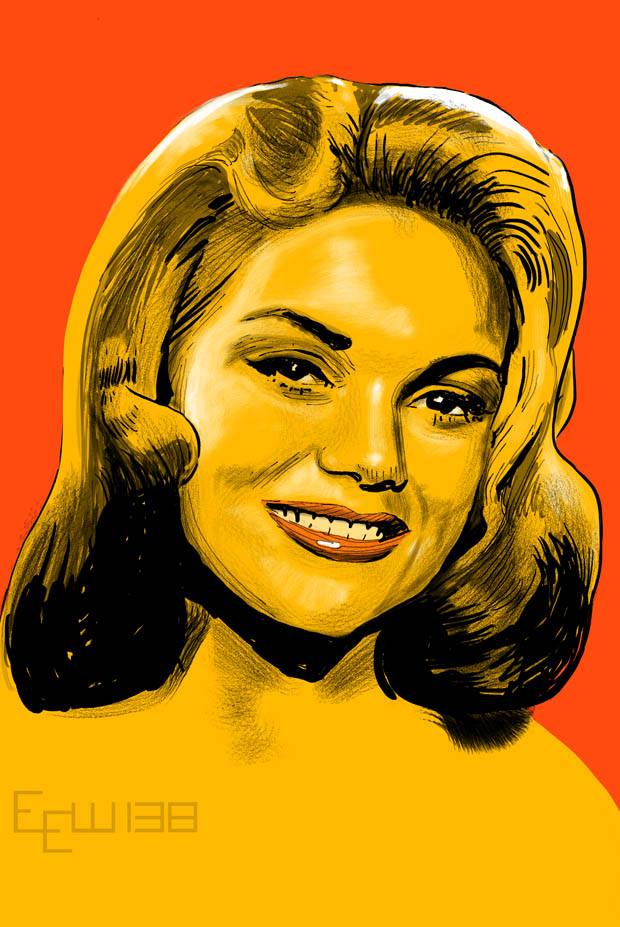 ---
"Cary Grant: 'So much talent, so many mysteries'"- story at The Australian
---
"'Flames of Wrath' and the Pioneering African-American Women of Silent Cinema" – Film School Rejects
---
"From pillows to prints, how did Marilyn Monroe end up on everything?" – Metro UK
---
Coming new Criterion releases of classic films
Nightmare Alley with Tyrone Power - 1947 - Amazon - Nightmare Alley (The Criterion Collection) Blu-ray – Criterion page on Nightmare Alley
Merrily We Go to Hell with Frederick March and Sylvia Sidney - 1932 - Amazon – Merrily We Go to Hell (The Criterion Collection) Blu-ray - Criterion page on Merrily We Go to Hell
The Furies with Barbara Stanwyck - 1950 - Criterion page on The Furies
History Is Made at Night with Jean Arthur, directed by Frank Borzage - 1937 - Criterion page on History Is Made at Night
Other sources for classic film on disc:
New releases at the UK Eureka classic films site
Classic Flix (they're restoring Little Rascals right now)
Flicker Alley (they have new Laurel and Hardy)
Turner Classic Films online shop
Shout Factory - you have to dig around a little but they have some classic Hollywood
Warner Archive - they regularly bring out films from "the vaults" onto disc
Olive Films - many old film amid their catalog
---
Updated review! The Agony and the Ecstasy, 1965
Patience for these multi-hour 1960s epics can be a very personal thing. Once I got used to the length of The Agony and the Ecstasy after a few viewings, I'd have been happy for another hours worth of Heston and Harrison tangling with each other, Heston dribbling paint from the high-vaulted roof, and especially some extra information to straighten out why Julius is at war all the time. The explanations in the film are too brief and seem to indicate this constant martial activity is to claim back lands lost in previous wars. But wars with who? An awful lot of shooting and cannonades are shown on screen without us ever knowing for sure who is being shot at, let alone why. Its as if that's just what this Pope does with his time when not officiating mass or trying to get Michelangelo to speed things up on the ceiling.
---
Martha Stewart has died
Obit at MSN News
Some of Stewart's films: Daisy Kenyon, In a Lonely Place, Doll Face, Aaron Slick From Punkin Crick, Johnny Comes Flying Home, among others.
---
Gloria Swanson
"I am NOT going to write my memoirs!" - article and interview of "one of the greatest stars of Hollywood's Golden Era – a time before the pictures got small."
Article at BFI British Film Institute
---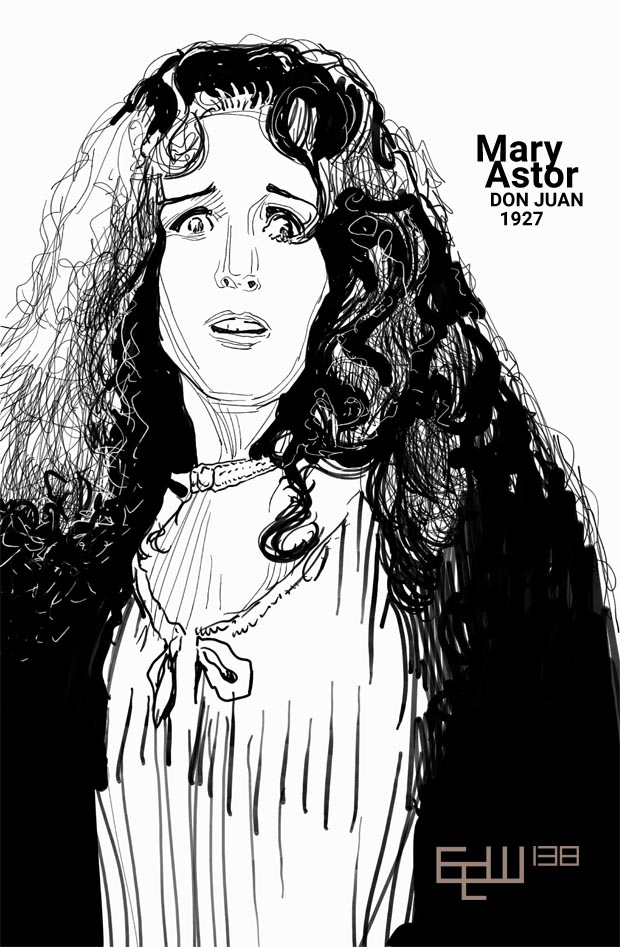 ---
Haya Harareet has died
"Israeli actress who rose to international fame as Esther, opposite Charlton Heston, in Ben-Hur" – UK Times
"Haya Harareet Dies: Israeli Actress Who Starred In 'Ben-Hur' Was 89" - Deadline Hollywood
---
---
50 Actors Who Didn't Live to See Their Final Films – Newsweek
Some of the names mentioned in the article: Lamar Johnstone, Rudolph Valentino, Carole Lombard, James Dean, Bela Lugosi, Clark Gable, Orson Welles, Karloff and many more.
---
Abe Vigoda has died
...Abe Vigoda, whose leathery, sunken-eyed face made him ideal for playing the over-the-hill detective Phil Fish in the 1970s TV series "Barney Miller" and the doomed Mafia soldier in "The Godfather," died Tuesday at age 94". – Talking Points Memo
---
Correction please: did I say "regular working hours"?
"Hollywood and vine, the heart of Hollywood. That village-city of make believe. Glamour capitol of the world, where music, laughter and tears are manufactured to stir the pulse of movie-goers of all nations. Vast acres of Hollywood are covered by huge studios where all the emotions of human life are recorded for the eye and ear in pictures that move and talk.
Hollywood is news. Twenty-four hours a day stories go out from Hollywood over the wires of the nation to be read by millions. Stories by Hedda Hopper, Harrison Carroll, Sidney Skolsky, Jimmy Starr.
Hollywood's triumphs, its comic sidelights, its romances, its tragedies, are broadcast to the world by Erskine Johnson, George Fisher, Louella Parsons, Jimmie Fidler and many others.
The film capitol is noted for its colorful nightspots where fine food and entertainment prevail. After regular working hours, it is only natural that in places such as these that the glamorous figures of the screen seek relaxation from their arduous duties before the cameras.
Correction please: did I say "regular working hours"? Hollywood's working hours are seldom 'regular.' Here's one of the studios where many of the stars work. It is night, yet the task of producing entertainment for the world goes on..."
Narration introduction to the film The Corpse Came C.O.D., released June 12, 1947.
---
Biggest Hollywood "flops" of all time
This list at Newsweek does not use adjusted for inflation numbers, so the titles are from the last decades. If inflation and ticket pricing averages could be used, the list would look quite different, as there are quite a few famous "bombs" throughout Hollywood's 20th century history, such as Doctor Doolittle, which could compete or perhaps beat out some of these newer disasters in the department of sheer money lost on a movie that couldn't connect with an audience.
---
The fighting over the Audrey Hepburn estate - Wealth Management
---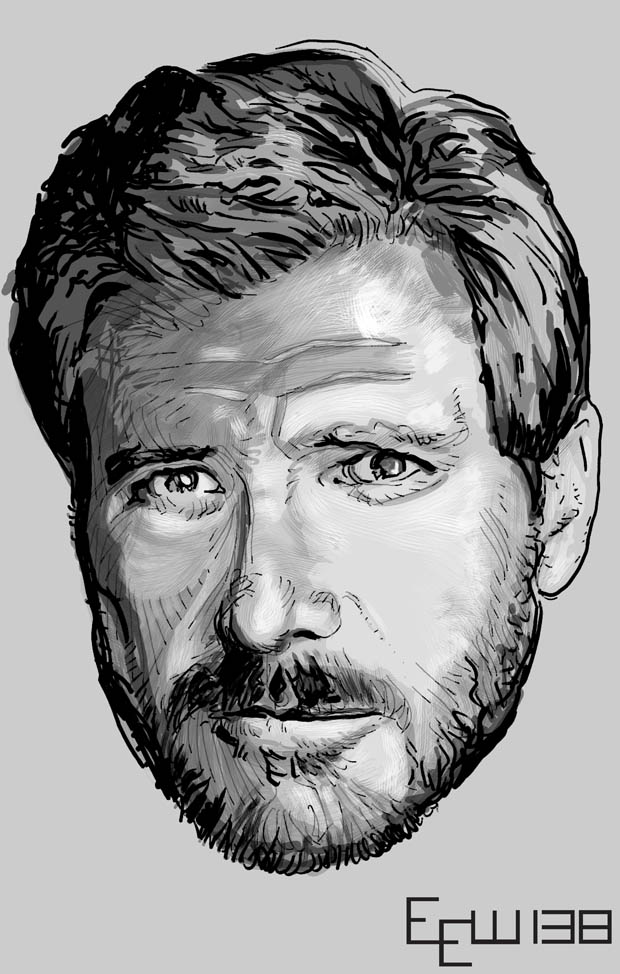 Harrison Ford
---

---

---
---
What's Recent
---
---
---
Original Page February 21, 2021