Archive 515
---
Bogart's bitter feud, 2020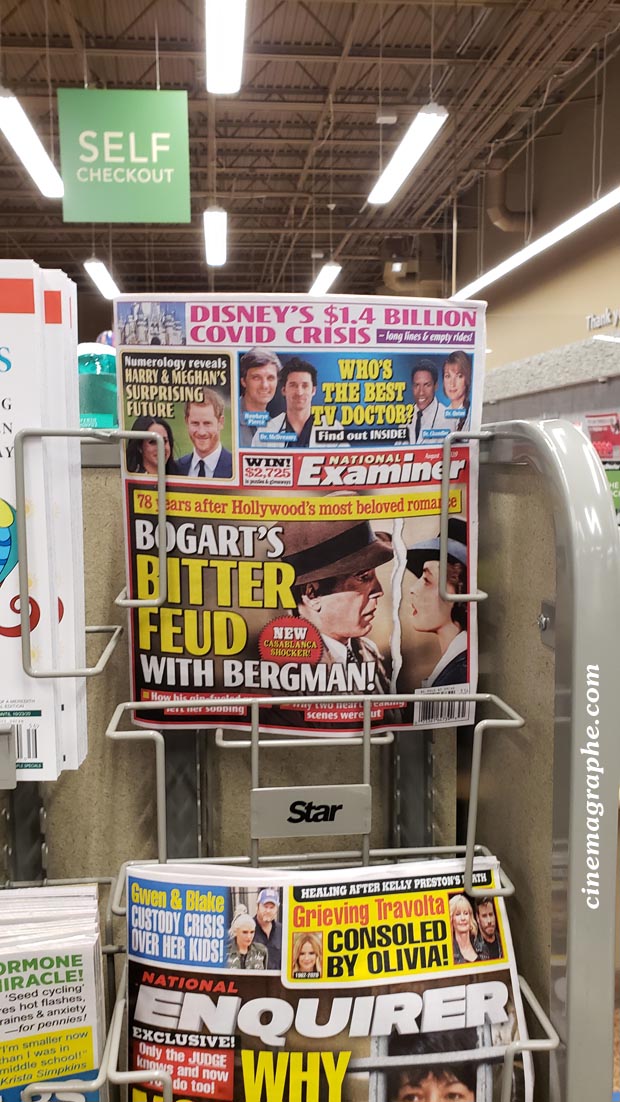 Grocery store cashier lane August 2020
---
Miss Desmond, at seventy
"Seventy years ago today, August 10, Sunset Boulevard had its world premiere at New York's Radio City Music Hall."
Sunset Boulevard is now seventy years old, and as internet old movies of Hollywood pioneer Ken Yousten said online many years ago, it is the classic Hollywood "biting the hand that feeds you" movie from Billy Wilder.
Article on Gloria Swanson and Sunset Boulevard and being ready for your closeup at Savvy Screener
---
---
Lost 1923 silent movie The First Degree, found intact
Long considered just another of the many "lost" movies from 1912 - 1929, the complete five reels of The First Degree have been found in Illinois. Originally donated to the CFA - Chicago Film Archive in 2006, the unmarked container with The First Degree in it wasn't examined for fourteen years until now when during cataloging the surprise of this complete silent film was discovered.
"According to a 2013 study by the Library of Congress, 75 per cent of US feature films produced between 1912 and 1929 are now considered lost. Only 14 per cent exist in complete 35mm copies. The CFA notes that Universal has the "poorest survival rate of all the Hollywood studios, having destroyed its silent film negatives in 1948".
The film has been recorded digitally and preserved, with intentions by the CFA to present it to a public audience after the passing of the current pandemic.
Story at The National
---
Hilda Crane - 1956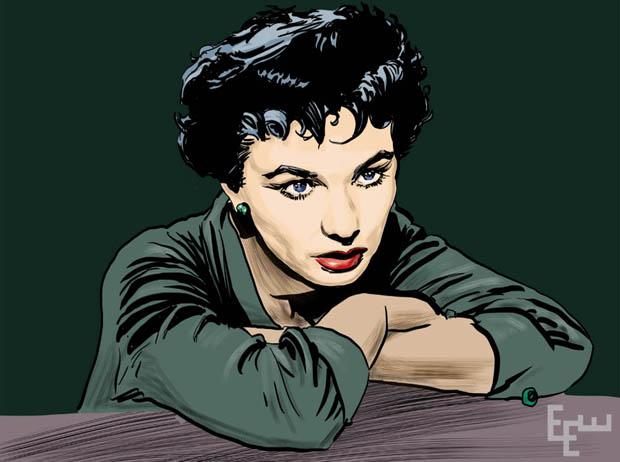 Jean Simmons stars in Hilda Crane, an 87 minute melodrama of the 1950s about a twice-divorced young woman trying to come to terms with her past, her manipulative and emotionally claustrophobic mother, and her small town where everyone knows everything about everyone else. Struggling to conform comes with also an internal desire to revolt, and then understandably, confusion.
More about Hilda Crane, 1956
---
Anniversary of the death of Marilyn Monroe
More at History.com
---
Forty-two picture survey of the life and career of Cary Grant
Pix at MSN News
---
Movie deal maker from over five decades Tom Pollock has died
Famous lawyer who was responsible for a variety of lucrative deals, including the George Lucas Star Wars sequel arrangement. Pollock was also Universal Pictures chairman and put out over 200 films, including Jurassic Park and Schindler's List. Article at Deadline also includes an older interview with the man.
TOM POLLOCK: "In 1971, I became George's attorney. He was just doing THX 1138 with Francis Coppola at Warner Bros, which was an extension of the short he did at USC. The first deal we did was a two-picture deal at United Artists Corporation for George to write a script called American Graffiti, and for an untitled science fiction movie, in nine parts. Swear to God. This was what was in the contract. I know this because when Skywalker Ranch was built, George had a time capsule buried. One of the things I put in there was that contract, along with the articles of incorporation of Lucasfilm."
---
Olivia deHavilland - 1916-2020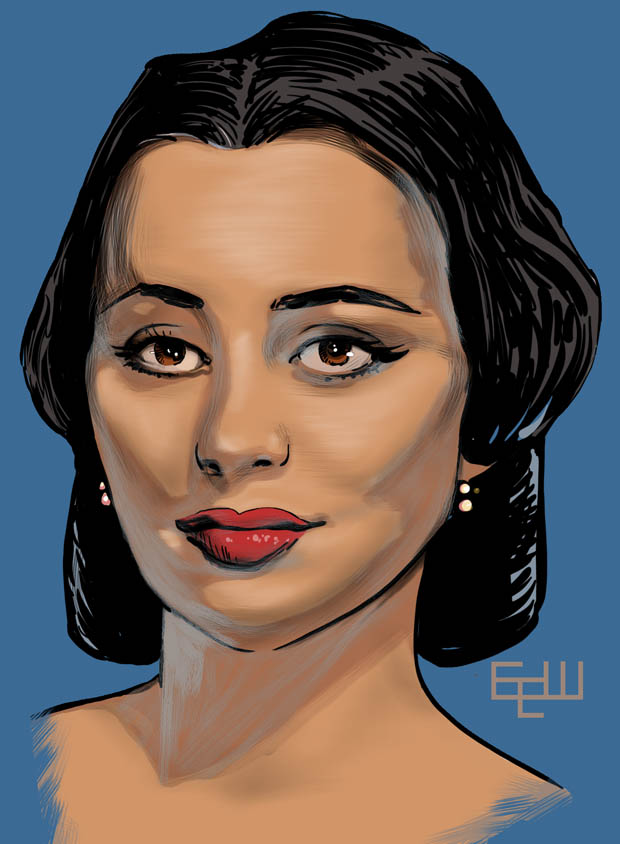 Obits at:
Daily Beast - Olivia deHavilland saved Hollywood from itself
Variety - How Olivia deHavilland took on the studios and beat them
IB Times - the Joan Fontaine/Olivia deHavilland feud
Yahoo News - Olivia deHavilland and Ronald Reagen vs Hollywood communists
Hollywood Reporter - George Hamilton talks about Olivia deHavilland
The Wrap - Olivia deHavilland, last of the GWTW cast
Daily Beast - deHavilland vs the studio bosses and sister Joan Fontaine
---
F for Fake - 1975
Orson Welles called his F for Fake a "new kind of movie" and "about trickery." Using sleight of hand and Oja Kodar as distraction, Welles packs multiple movies into this one film, a study of fakery that is also constructed as wheels-within-wheels.
---
Short movie reviews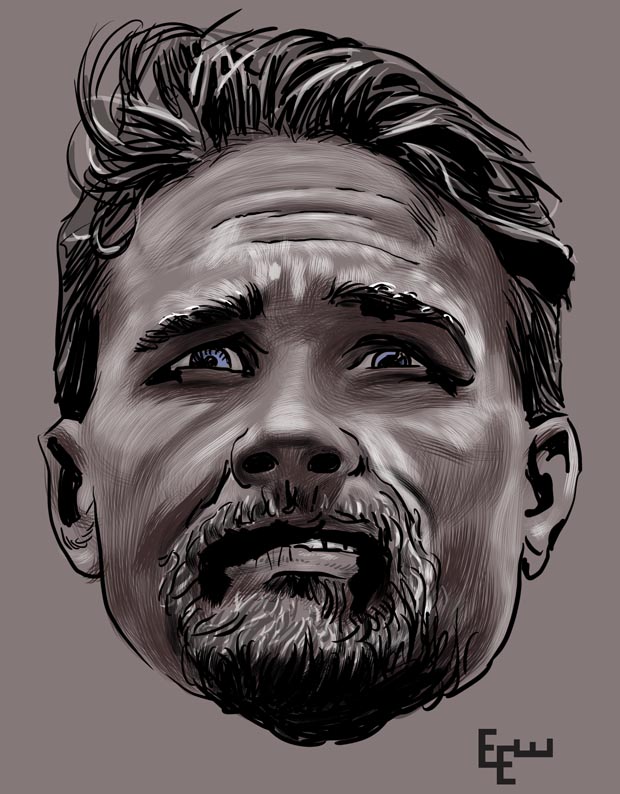 King Arthur: Legend of the Sword - Influenced by Director Guy Ritchie's previous films and by Peter Jackson's Lord of the Rings, this 2017 effort to tell the tale of the Once and Future King of the Britons is filled with often impressive CGI and art direction. But there's too much "we've got all the time in the world to tell our epic story" without it ever really being epic, just much too long.
More King Arthur Legend of the Sword
---
Revolt of Mamie Stover - 1953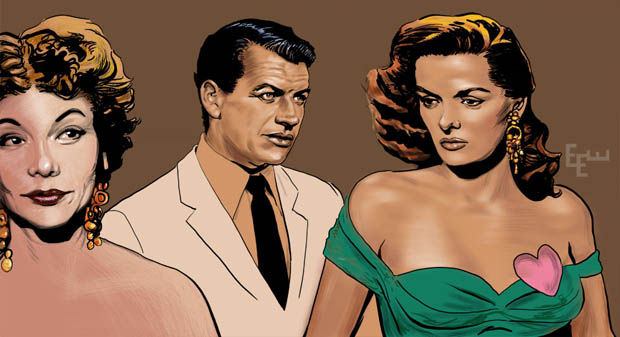 Jane Russell makes a fortune in Hawaii as World War II gets started, and it reminds us of Donna Reed from From Here to Eternity
If you've seen the 1953 From Here to Eternity, you've already (partially) seen The Revolt of Mamie Stover.
More on Jane Russell's Revolt of Mamie Stover, 1956
---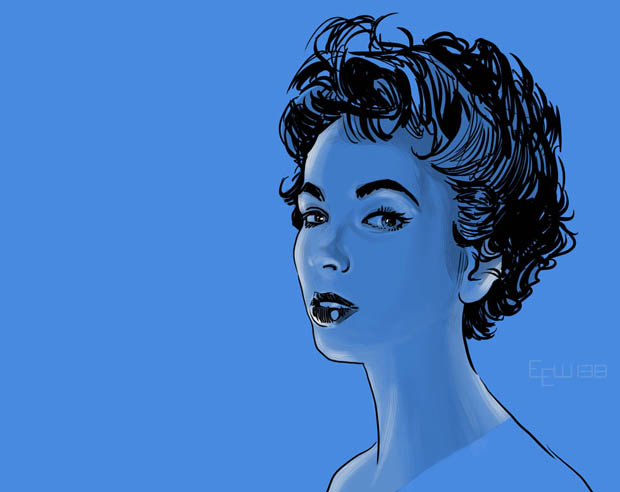 ---
Bing Crosby and his new Mercedes - 1953
Story and photo at Stars and Stripes
---
Classic film online store Twilight Time has stopped business
Story at Twilight Time
---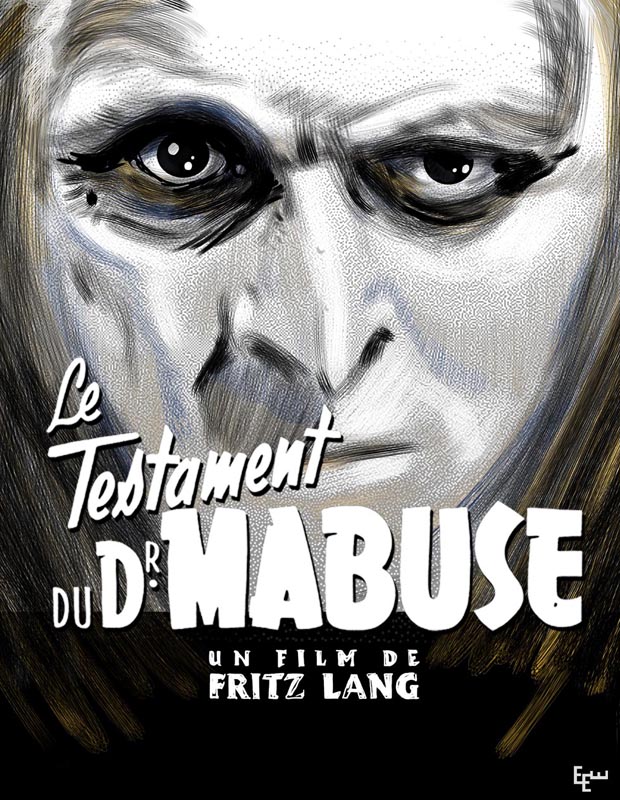 ---

---

---
Starring Miss Barbara Stanwyck [Illustrated with 310 Photographs] - amazon.com
---
Sophia Loren: A Life in Pictures - 192 Pages - Amazon.com
---
---
What's Recent
---
---
---
Original Page September 21 2020