Archive 507
---
---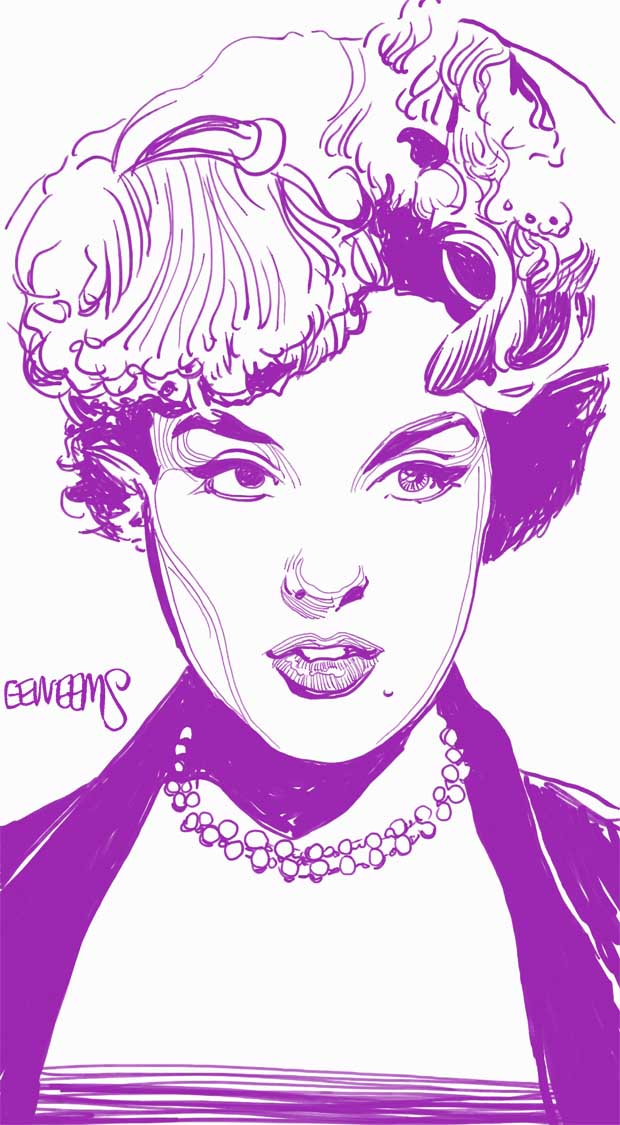 Allison Hayes
---
The Man Who Turned to Stone - Released March, 1957. Directed by Leslie Kardos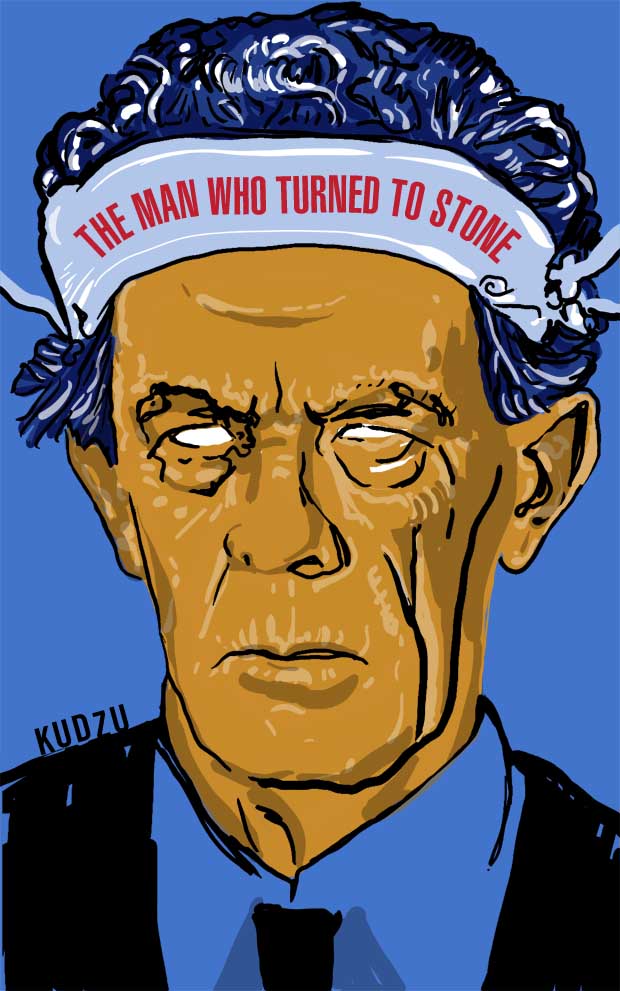 A girl's reformatory school is being used as a supply warehouse by a group of aged scientists (though they certainly do not look elderly, just distinguished and academic) who have found a way to use the girls as power-rechargers that expand their own life-spans hundreds of years. These people (who kill the girls in the cause of science) will begin to harden like petrified trees without these special treatments. A low-budget effort with minimal effort to the sets and directing, though the actors certainly give it a go as they travel through the crazy storyline.
More on The Man Who Turned to Stone - 1957
---
Clark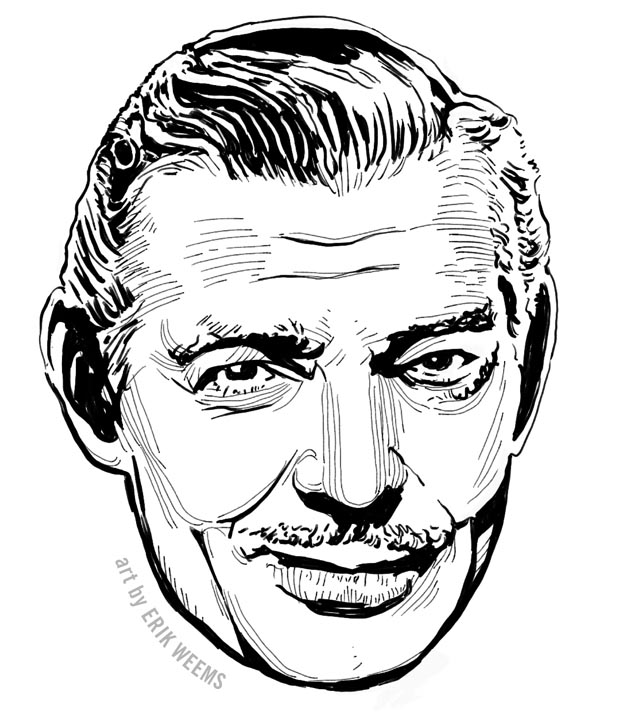 ---
Hitchcock's secretly Jewish film North by Northwest
Interesting anaylsis shows that there's more going on beneath the surface of the Hitchcock/Cary Grant 1959 thriller North by Northwest than seems apparent at first.
Story at the Forward
---
James Dean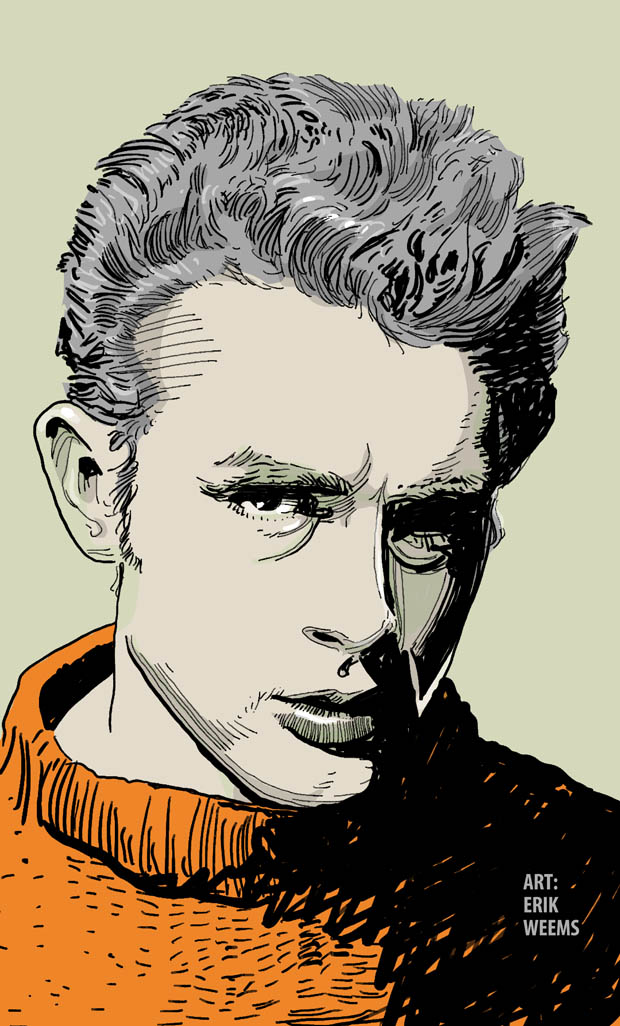 ---
Classic Movie studio photographers
Article at the Criterion web site on the portrait art of photographers like Ruth Harriet Louise, Ernest Bachrach, Clarence Sinclair Bull, George Hurrell, Cecil Beaton and Laszlo Willinger.
This illustrated article is devoted to how portrait photography in Hollywood developed and how the various stars reacted to the process, with an emphasis on Garbo and Joan Crawford, with particular attention given to Crawford's plastic surgery movie of 1941 A Woman's Face, an odd meditation on ugliness and beauty.
Shooting Stars By Imogen Sara Smith, Criterion web site
---
Doris Day - 1922 - 2019
Doris Mary Ann Kappelhoff (aka Doris Day) was born April 3, 1922 - died May 13, 2019.
Her name change was due to Barney Rapp, an orchestra leader employing Doris Kappelhoff in 1939, who said 'Kappelhoff' was too long for the theatre marquee, and as part of Doris' repertoire was the song "Day After Day," at his suggestion, Doris Kappelhoff became Doris Day.
---
Joseph L. Mankiewicz
Born February 11, 1909 - Died February 5, 1993
Jodeph Mankiewicz was a long time Hollywood veteran who started in the silent era and whose last film was directing the 1972 Sleuth. His official credits for scriptwriting include 69 films, but as a producer (23 credits) he often provided the script, uncredited. His 22 credits for directing began with the 1946 film Dragonwyck.
---
Kino Classic Film coming releases:
The Eagle - 1925 - Valantino – Kino Lorber page
Woman in Hiding - 1950 - Ida Lupino – Kino Page
Naked Alibi - 1954 - Gloria Grahame and Sterling Haden - Kino Lorber page
Christmas in July - 1940 - Preston Sturges! – Kino Lorber
---
Dorothy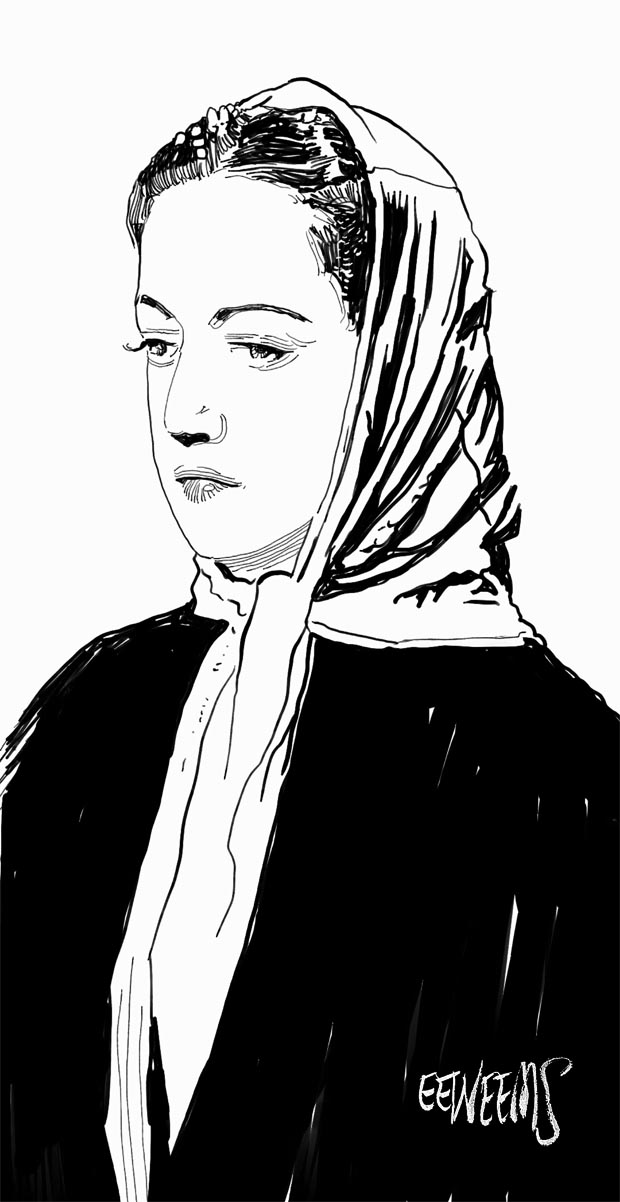 ---
New from Twilight Time
Wild in the Country - Elvis 1961 - Twilight Time page
Movie also features: Hope Lange, Tuesday Weld, Millie Perkins, and John Ireland
The President's Lady - Chuck Heston 1953 - Twilight Time page
Also features: Susan Hayward, John McIntire and Fay Bainter
---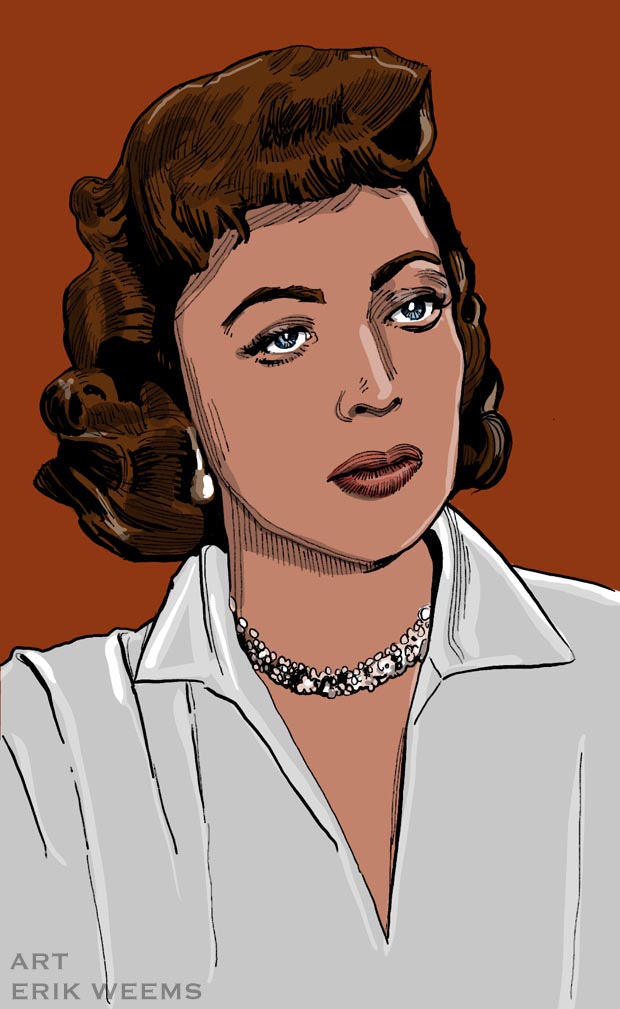 Marie Windsor - 1919 - 2000
---
Criterion classic film releases for December:
Tunes of Glory - 1959 - Alec Guinness – Criterion Page
The Story of Temple Drake - 1933 - Miriam Hopkins – Criterion Page
---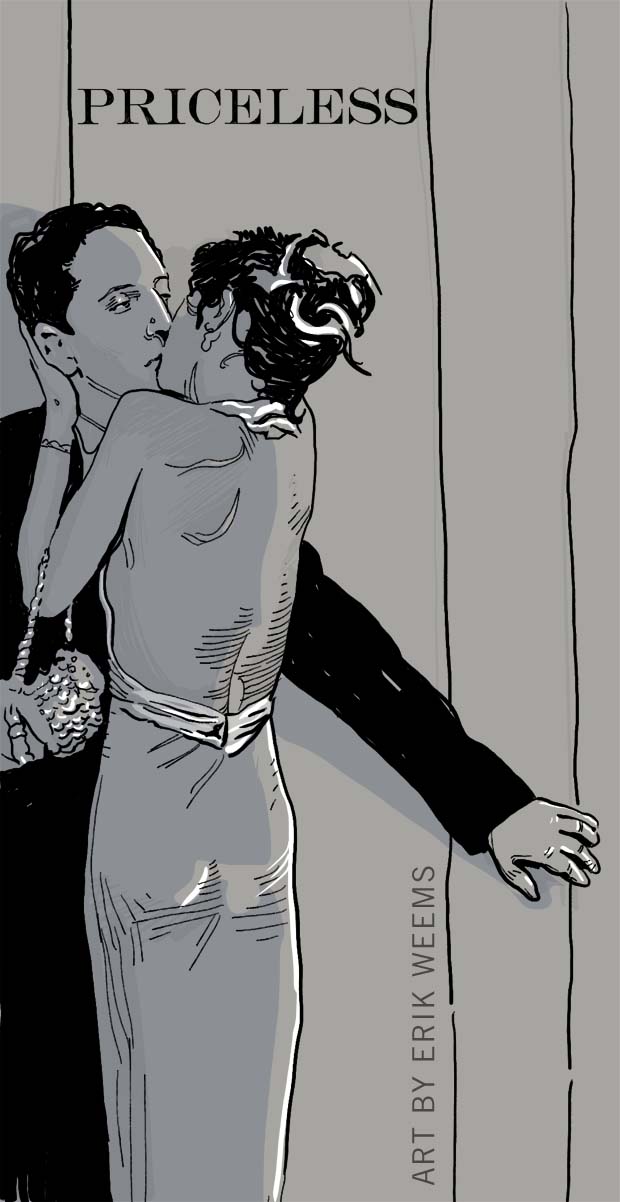 French language film about love, valuables, and choices.
More on Priceless, 2006
To see more movie poster art
---
Fathom Events at movie theatres - Twilight Zone 60th Anniversary
Nov 14, 2019 only - More about this one-night event showing Twilight Zone in theaters at Fathom Events
---
Don Knotts
---
Oct 22, 2019: Warner Archive has a number of their classic and "oldies" (their word) titles on sale.
---
News:
Greta Garbo featured article at UK Guardian
And Jayne Mansfield's 1959 trip to the UK at Chiswick recounted at UK Telegraph
---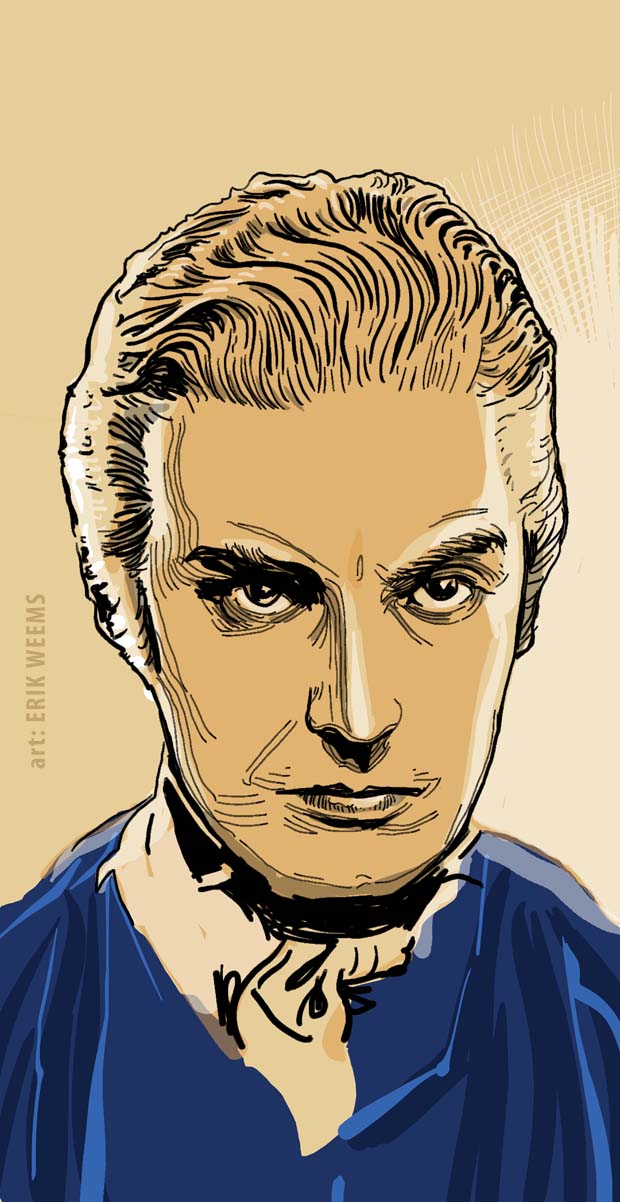 Ronald Colman - from Count of Monte Cristo
---
Carole Landis 1947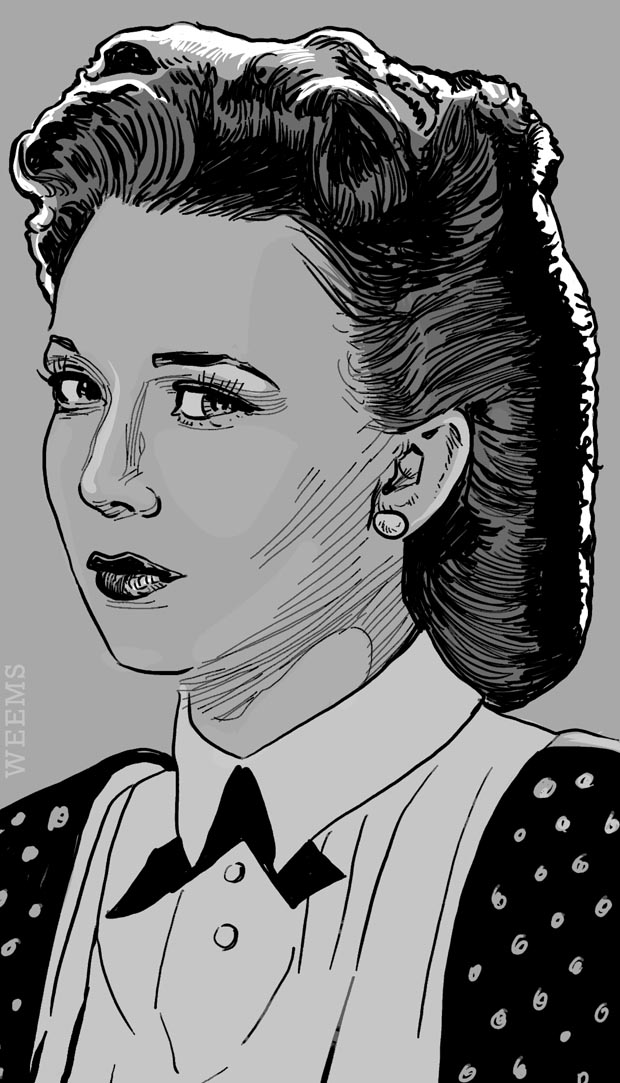 Twilight Time has a HD restoration of the 1948 Out of the Blue featuring a famous cast of classic Hollywood actors: George Brent, Virginia Mayo, Turhan Bey, Ann Dvorak, Carole Landis, Elizabeth Patterson, Julia Dean, Richard Lane, Charles Smith, Paul Harvey, Hadda Brooks
More info on this release at the Twilight Time website
---
Criterion's coming classic film slate
Fail Safe - tense 1964 film about a nuclear technological debacle. 4K restoration. In a way, Fail Safe is the straight version of Dr. Strangelove. Release set for Jan 28, 2020.
The Fugitive Kind - 1960 Tennessee Williams' film with Brando, Magnani and Woodward. HD restoration. Release Jan 14, 2020.
Holiday - This 1938 of youth following its dreams to freedom outside of convention features the expert humor skills of Cary Grant and Katherine Hepburn. 4K restoration. Released Jan 7, 2020.
---
BFI releasing new HD classic film disks
November 2019: The British Film Institute announces coming films:
Beat the Devil - 1953
Cosh Boy - 1953
Judgment at Nuremberg - 1961
---

---

---
Original Page Dec 2018 | Updated Nov 2019
---
Starring Miss Barbara Stanwyck [Illustrated with 310 Photographs] - amazon.com
---
Sophia Loren: A Life in Pictures - 192 Pages - Amazon.com
---
---
What's Recent
---
---