Tramp Tramp Tramp - 1926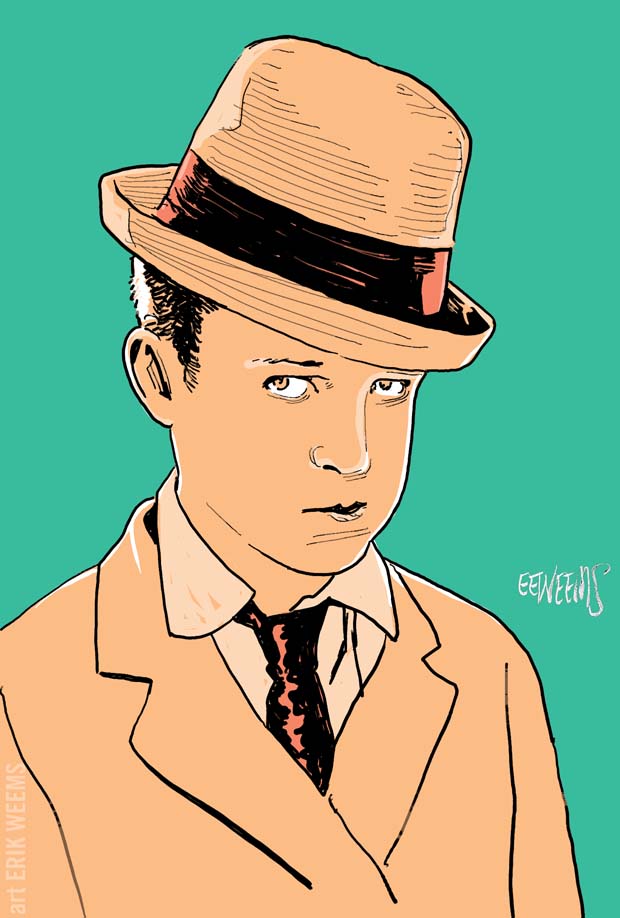 Tramp Tramp Tramp - Released March 21, 1926 - Directed by Harry Edwards
Harry Langdon (as Harry Logan) is caught up in a cross country walking race, hoping to win the grand prize of $25,000 in order to save his father's deep-in-debt business. Joan Crawford (as Betty Burton) represents her family's shoe business which is sponsoring the race.
Eight writers are credited to have worked on Tramp, Tramp, Tramp, chief among them Frank Capra (Capra also directed and wrote for Langdon in Long Pants and The Strong Man) and there's a good argument to be made that Tramp, Tramp, Tramp is the best of the three films.
The many comedy sequences are each built upon a simple premise, getting crazier and wilder as Langdon's innocent man-child character keeps repeating the same hopeless solution to each problem, enlarging the disastrous miscalculation each time.
A very young Joan Crawford appears as a concerned love-interest that is undeterred by the multiplying mishaps. She appears periodically to meet Harry as he troops from place to place in his attempt to cross the North American continent on foot and win the race.
Langdon has to eventually face down a tornado that is wrecking a small western town, and he goes through the experience with a number of complicated sight-gags that may not be Buster Keaton level for sheer bravado, but they are hilarious and inventive, and show why Langdon remains memorable to classic comedy fans and also distinct and unique from the bigger names of Buster, Chaplin and Harold Lloyd.
---
More Langdon
A website dedicated to Harry Langdon - Feet of Mud.com
---
AMAZON: Harry Langdon ...The Forgotten Clown - Contains the films: The Strong Man / Tramp, Tramp, Tramp / Long Pants)
---
Original Page March 28, 2016 | Updated October 2019
---
---
What's Recent
---
---