The Shrimp - 1930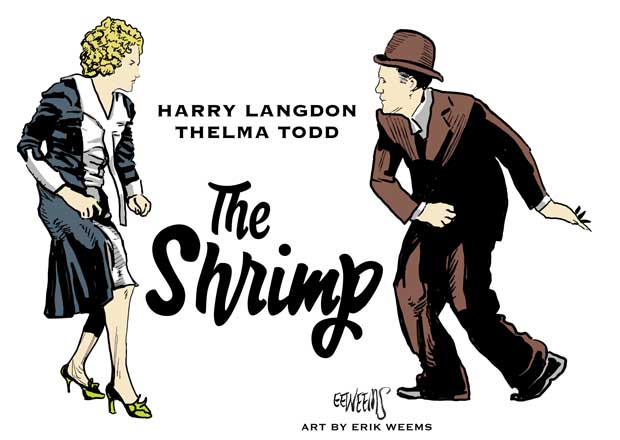 The Shrimp - released May 3, 1930. Directed by Charley Rogers
Harry Langdon in a 20 minute short in which he's a milquetoast weakling at a boarding house where he is repeatedly and cruelly victimized and bullied at every turn, that is, until a strange scientist injects "the personality of a bulldog" into a willing human guinea pig: Harry.
Thelma Todd is on hand as one of the laughing tormentors, along with Nancy Drexel as Harry's girlfriend who encourages him to stand up for himself, advice that gets completely out of hand once Harry is transformed into a man on a mission rampaging through the boarding house. Langdon's ability to make a hybrid character between his usually mild-mannered Harry from other shorts and comedy features and a muttonchop-swinging avenger is quite a feat, still retaining the goofy man-child aspects of one without descending into sadism with the other. The violence is a bit of a shock compared to other Langdon features.
The Shrimp leaves you asking one question: do you like berries?
---
Page November 2018
---
---
What's Recent
---
---