Sabrina, 1954
More Audrey Hepburn
Audrey Hepburn, from the pre-suicide scene in Sabrina, 1954.
Directed by Billy Wilder, written by Billy Wilder, Samuel Taylor and Ernest Lehman. Based on the play by Samuel Taylor.
Billy Wilder's Sabrina from 1954 is a satirical look at high finance and the ways of the rich, plus the amazing effects a sojourn in France can have upon a person, regardless of their social class (and the unexpected affection of humans which blur the lines between the moneyed and un-moneyed parts of society).
The bite in Wilder's screenplay is lessoned and smoothed out for the remake of 1995, where Harrison Ford took over the Bogart role as billionaire Linus Larrabee (Linus was only a millionaire in the '54 version). Greg Kinnear is a more likeable, self-deprecating version David Larrabee than William Holden's version from earlier, and the role of Sabrina is significantly altered from the slightly pathetic (Audrey Hepburn's) to the geeky and socially awkward (Julia Ormond's version). Both characterizations end with Sabrina triumphant, though, as both possess honesty and clarity, something lacking in all of the characters around them.
Bogart supposedly was unhappy with Sabrina because he felt he was simply too old to be playing the role he was contracted for. But his Linus Larrabee doesn't just ignore his sizeable age difference to the youthful Sabrina, the Wilder script has him commenting wryly, as he tries to find something in his wardrobe which isn't Wall Street, only to discover his university outfit from an age gone by, so Bogart quips "Joe College, with a touch of arthritis."
Audrey Hepburn is adorable and charming, and Bogart steady and helpless: like the later version, Sabrina must rescue the millionaire who can't rescue himself.
An Older Review of Sabrina 1954 is here
---
Original Page Jan 2015
---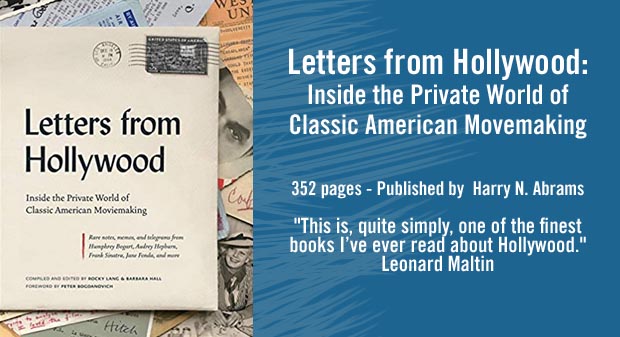 Letters from Hollywood: Inside the Private World of Classic American Movemaking
352 pages - Published by Harry N. Abrams
"This is, quite simply, one of the finest books I've ever read about Hollywood." Leonard Maltin
Reproduces in full color scores of entertaining and insightful pieces of correspondence from some of the most notable and talented film industry names of all time—from the silent era to the golden age, and up through the pre-email days of the 1970s. Annotated by the authors to provide backstories and further context. Greta Garbo, Alfred Hitchcock, Humphrey Bogart, Frank Sinatra, Katharine Hepburn, Marlon Brando, Elia Kazan, Cary Grant, Francis Ford Coppola, Tom Hanks, and Jane Fonda.
Letters from Hollywood: Inside the Private World of Classic American Movemaking
---
What's Recent
---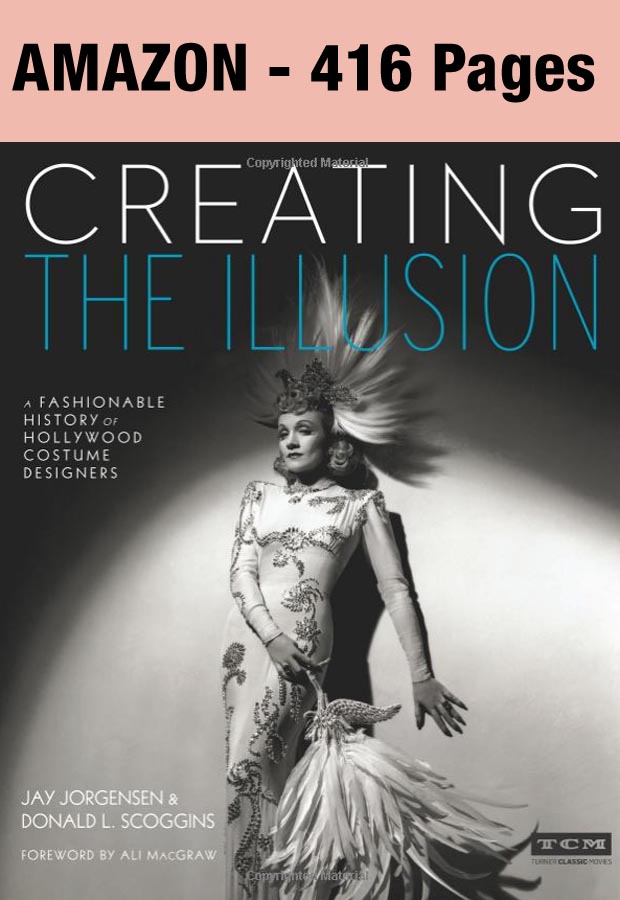 Creating the Illusion: A Fashionable History of Hollywood Costume Designers (Turner Classic Movies) - Amazon
---