Audrey Hepburn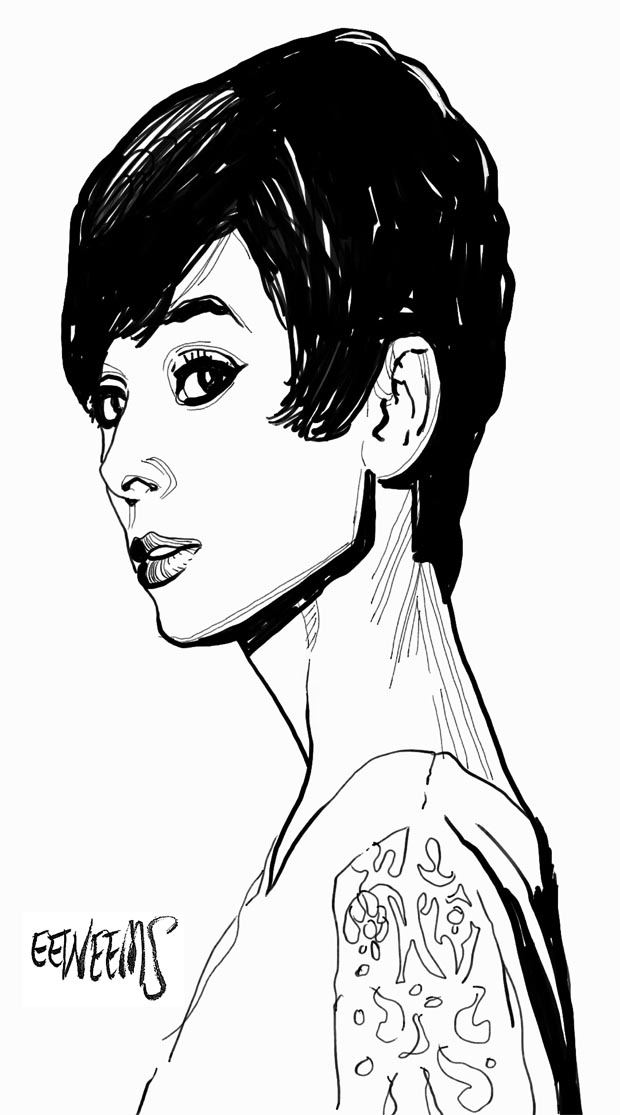 Audrey Hepburn
May 4, 1929 - January 20, 1993
Birth name: Audrey Kathleen Ruston
She had British citizenship, her father being both British/Austrian and her mother Austrian. She could speak fluent English, Dutch, French, Spanish and Italian. She began ballet training at the age of 5.
Hepburn grew up on the go: she lived in Belgium, England and the Netherlands particularly, and also in German-occupied Arnhem during the war with Germany.
After the war she continued ballet training in London with Marie Rambert. She also worked in West End musical theatre, and begain appearing in films in 1951.
Her most popular film roles were in Roman Holiday (1953); Sabrina (1954); The Nun's Story (1959); Breakfast at Tiffany's (1961); Charade (1963); My Fair Lady (1964); and Wait Until Dark (1967).
Audrey Hepburn is one of the few actors to have won an Academy, Emmy, Grammy, and Tony Award.She got off to a good start: she won an Oscar, a Golden Globe and a BAFTA Award for the 1954 film Roman Holiday.
Most of her later efforts were spent with UNICEF. She died of appendiceal cancer in Switzerland in 1993, age 63.
---
Original Page 2006 | Updated Nov 2019
---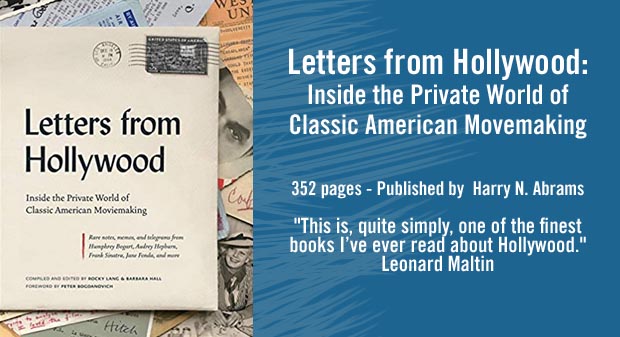 Letters from Hollywood: Inside the Private World of Classic American Movemaking
352 pages - Published by Harry N. Abrams
"This is, quite simply, one of the finest books I've ever read about Hollywood." Leonard Maltin
Reproduces in full color scores of entertaining and insightful pieces of correspondence from some of the most notable and talented film industry names of all time—from the silent era to the golden age, and up through the pre-email days of the 1970s. Annotated by the authors to provide backstories and further context. Greta Garbo, Alfred Hitchcock, Humphrey Bogart, Frank Sinatra, Katharine Hepburn, Marlon Brando, Elia Kazan, Cary Grant, Francis Ford Coppola, Tom Hanks, and Jane Fonda.
Letters from Hollywood: Inside the Private World of Classic American Movemaking
---
What's Recent
---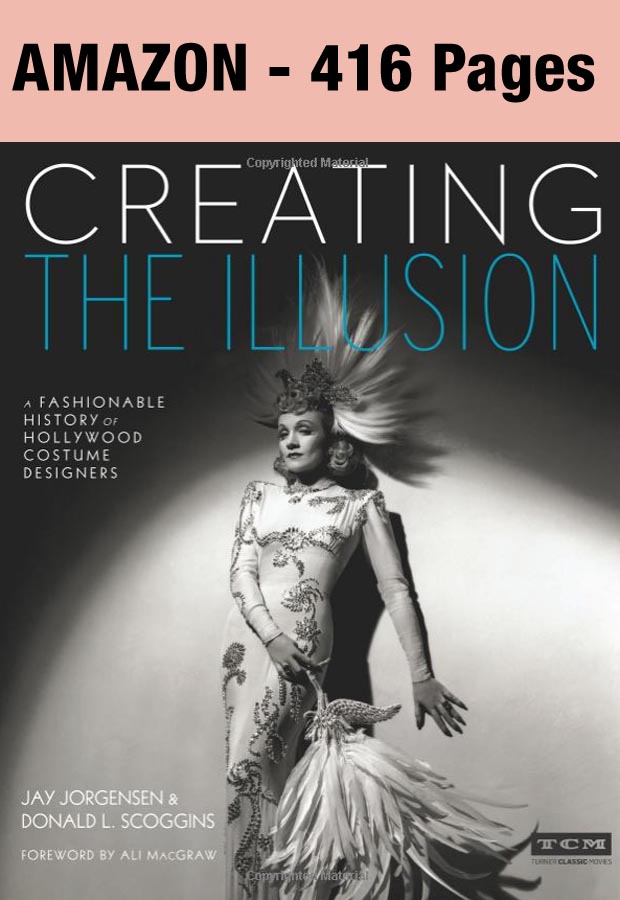 Creating the Illusion: A Fashionable History of Hollywood Costume Designers (Turner Classic Movies) - Amazon
---