Kona Coast 1968
Joan Blondell
Kona Coast 1968 - Richard Boone is a Hawaii-based charter boat sports fishing captain who discovers his daughter dead from drugs, or more likely, murder. He relies on Kittiebelle (Joan Blondell) as he battles both the criminal gang that did the deed and the police department that is too slow and unwilling to get the case solved.
Boone plays it all straight and makes the film work whenever he is onscreen, much the way that he took what was an otherwise overheated Twilight Zone episode film I Bury the Living (1958) and made it seem like a tense thriller with qualities well beyond its budget and script. He provides the scowling gravitas that Kona Coast badly needs.
Something which badly dates the film is the late 1960s drug-simulation camera techniques, blurring, focus-out-of-focus, etc. Also, the plot is fairly predictable to a modern audience which has seen this kind of story in many an action film and TV show.
Joan Blondell is older and plumper, but is the same sprightly actress of the 1930s - concerned, or smiling lightly, or just framing the scene so that the other actor can get their lines across effectively.
---
Original page November 2012 | Updated July 2015
---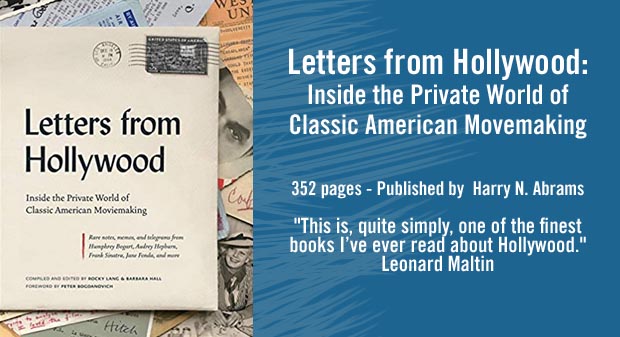 Letters from Hollywood: Inside the Private World of Classic American Movemaking
352 pages - Published by Harry N. Abrams
"This is, quite simply, one of the finest books I've ever read about Hollywood." Leonard Maltin
Reproduces in full color scores of entertaining and insightful pieces of correspondence from some of the most notable and talented film industry names of all time—from the silent era to the golden age, and up through the pre-email days of the 1970s. Annotated by the authors to provide backstories and further context. Greta Garbo, Alfred Hitchcock, Humphrey Bogart, Frank Sinatra, Katharine Hepburn, Marlon Brando, Elia Kazan, Cary Grant, Francis Ford Coppola, Tom Hanks, and Jane Fonda.
Letters from Hollywood: Inside the Private World of Classic American Movemaking
---
What's Recent
---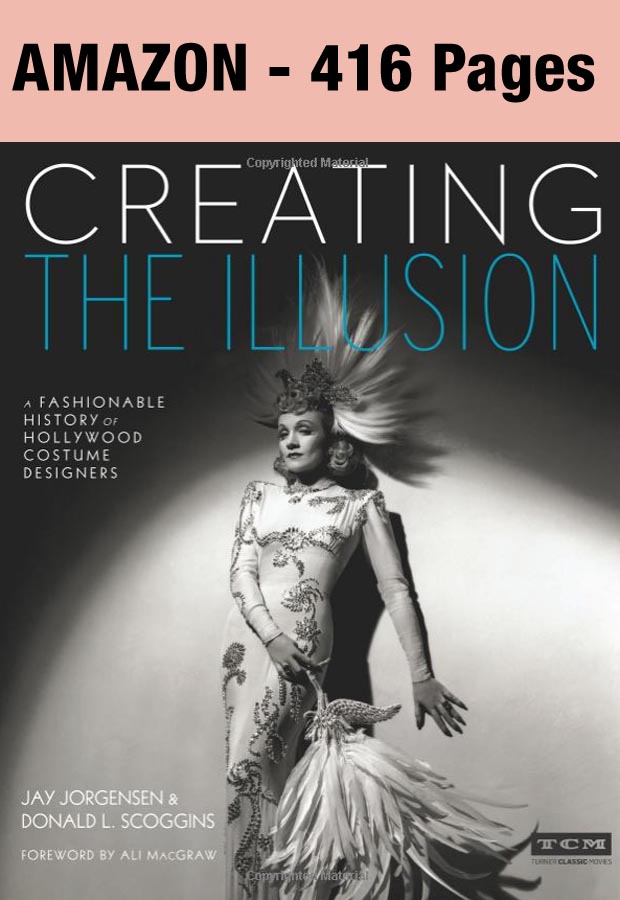 Creating the Illusion: A Fashionable History of Hollywood Costume Designers (Turner Classic Movies) - Amazon
---