Day of Fury - 1956
Day of Fury - Released May 1, 1956. Directed by Harmon Jones
Jock Mahoney is the very tall Marshall Allan Burnett, and he's got a major dilemma on his hands: his life was saved by career gunslinger Jagade (played by Dale Robertson) who had no idea the man he was rescuing was both a Marshall (who he dislikes on principal) but is also engaged to marry his ex-girlfriend Sharman Fulton (Mara Corday).
Events conspire to place the whole town of the aptly titled West End into a pressure cooker as Jagade, Sharman and the Marshall try to work out their unwelcome triangle, and Jagade's influence starts to draw out flaws and hypocrisy in the local townspeople who thought their area was free of lawlessness. In desperation (and because the Marshall is rendered mostly impotent by his personal debt to Jagade) the townspeople are soon forming a lynch mob to take justice into their own hands.
More Mara Corday
---
Original Page May 16, 2016
---
Starring Miss Barbara Stanwyck [Illustrated with 310 Photographs] - amazon.com
---
Sophia Loren: A Life in Pictures - 192 Pages - Amazon.com
---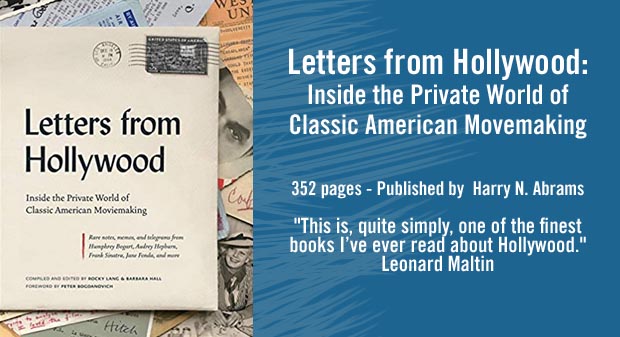 Letters from Hollywood: Inside the Private World of Classic American Movemaking
352 pages - Published by Harry N. Abrams
"This is, quite simply, one of the finest books I've ever read about Hollywood." Leonard Maltin
Reproduces in full color scores of entertaining and insightful pieces of correspondence from some of the most notable and talented film industry names of all time—from the silent era to the golden age, and up through the pre-email days of the 1970s. Annotated by the authors to provide backstories and further context. Greta Garbo, Alfred Hitchcock, Humphrey Bogart, Frank Sinatra, Katharine Hepburn, Marlon Brando, Elia Kazan, Cary Grant, Francis Ford Coppola, Tom Hanks, and Jane Fonda.
Letters from Hollywood: Inside the Private World of Classic American Movemaking
---
What's Recent
---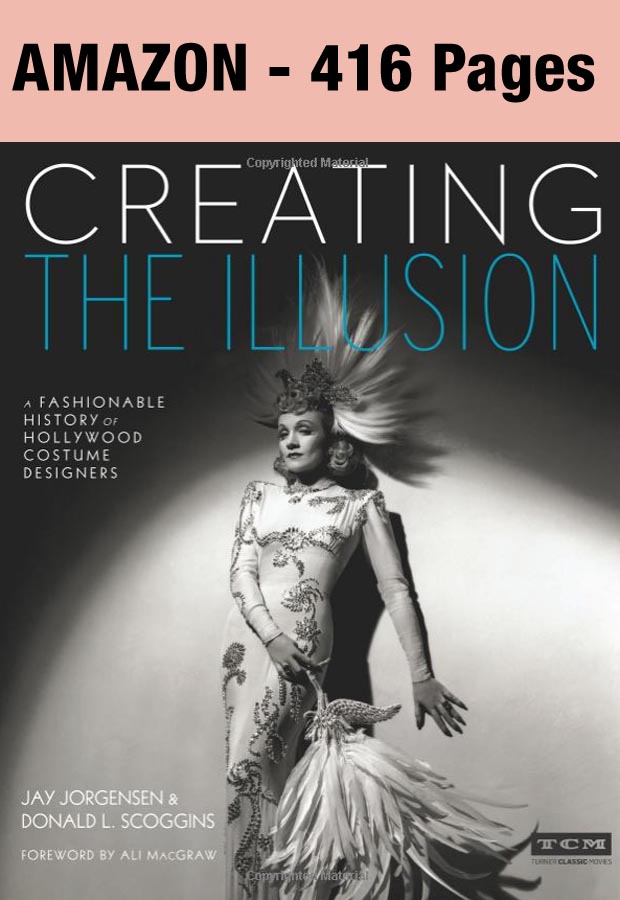 Creating the Illusion: A Fashionable History of Hollywood Costume Designers (Turner Classic Movies) - Amazon
---