Mara Corday
Born January 3, 1930 as Marilyn Joan Watts in Santa Monica, California.
Hollywood actress, magazine model, and veteran of a number of Universal monster movies, where she was a contract player in Westerns and other films (Corday has 44 screen credits altogether). Her later career after 1961 consists entirely of roles in Clint Eastwood movies. They had met in 1955 on the set for Tarantula.
Jeff Morrow and Mara Corday fight one of the least threatening giant monsters of 1950s sci-fi - The Giant Claw 1957
Mara Corday Biography
"Mara Corday" was born Marilyn Joan Watts in Santa Monica, California. She took the name 'Mara Corday' as a combination of the nickname "Marita" and "Corday," a brand of perfume that she used. At the age of fifteen she began working at the Earl Carroll Revue at Sunset Blvd. in Hollywood, a combination theatre-restaurant where Corday teamed onstage with comedian Pinky Lee and also worked as a dancer.
She had a part in a production of the William Saroyan play The Time of Your Life, which led to a contract with Paul Kohner (a veteran Hollywood filmmaker and talent scout, married to Lupita Tovar from the 1931 Spanish-language Dracula). She began appearing in small film parts and on television and was working for producer Hal Wallis (who made the 1953 Dean Martin and Jerry Lewis film Money from Home) when Wallis' production company went out of business. She was then signed to a contract at Universal and was cast in lead parts on a short list of westerns and horror films before going independent. During this time, she became married to actor Richard Long, who ran interference in preventing film role offers reaching her, and through a combination of responsibilities for a growing family and friction over continuing her career, she side-lined her acting until after Long's death in 1974. When her film-actors insurance ran out she was cast by long-time friend Clint Eastwood in The Gauntlet (1977), and then again in three other Eastwood movies: Sudden Impact (1983), Pink Cadillac (1989), and The Rookie (1990).
---
Original Page April 2016 | Update September 2020
---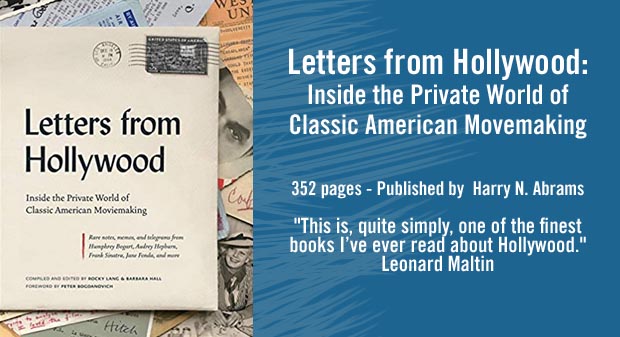 Letters from Hollywood: Inside the Private World of Classic American Movemaking
352 pages - Published by Harry N. Abrams
"This is, quite simply, one of the finest books I've ever read about Hollywood." Leonard Maltin
Reproduces in full color scores of entertaining and insightful pieces of correspondence from some of the most notable and talented film industry names of all time—from the silent era to the golden age, and up through the pre-email days of the 1970s. Annotated by the authors to provide backstories and further context. Greta Garbo, Alfred Hitchcock, Humphrey Bogart, Frank Sinatra, Katharine Hepburn, Marlon Brando, Elia Kazan, Cary Grant, Francis Ford Coppola, Tom Hanks, and Jane Fonda.
Letters from Hollywood: Inside the Private World of Classic American Movemaking
---
What's Recent
---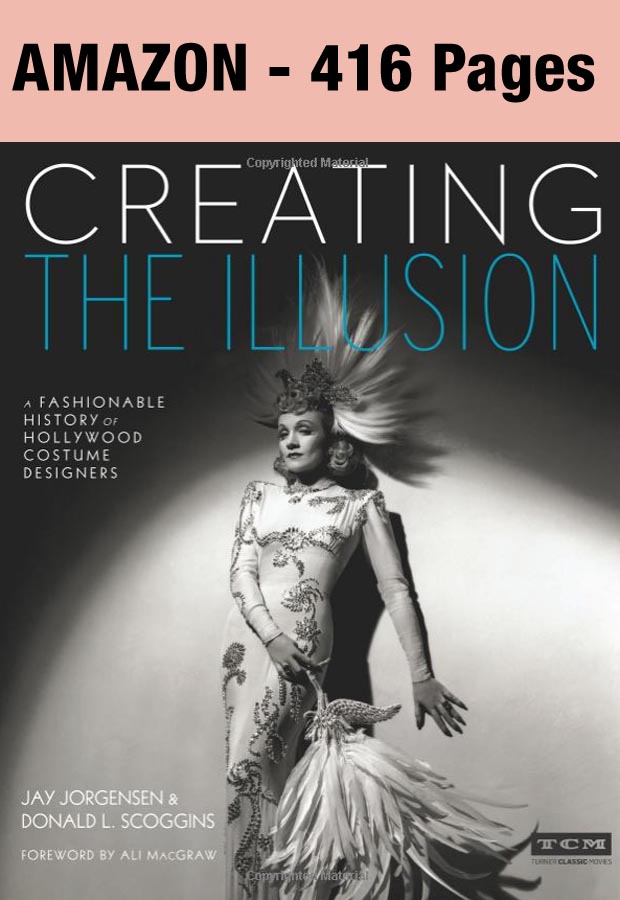 Creating the Illusion: A Fashionable History of Hollywood Costume Designers (Turner Classic Movies) - Amazon
---