Coming releases in classic cinema
New Classic film releases to Bluray - DVD
Usually announced on the front home page, older release notices of classic film are archived below:
---
Criterion Cluny Brown on Bluray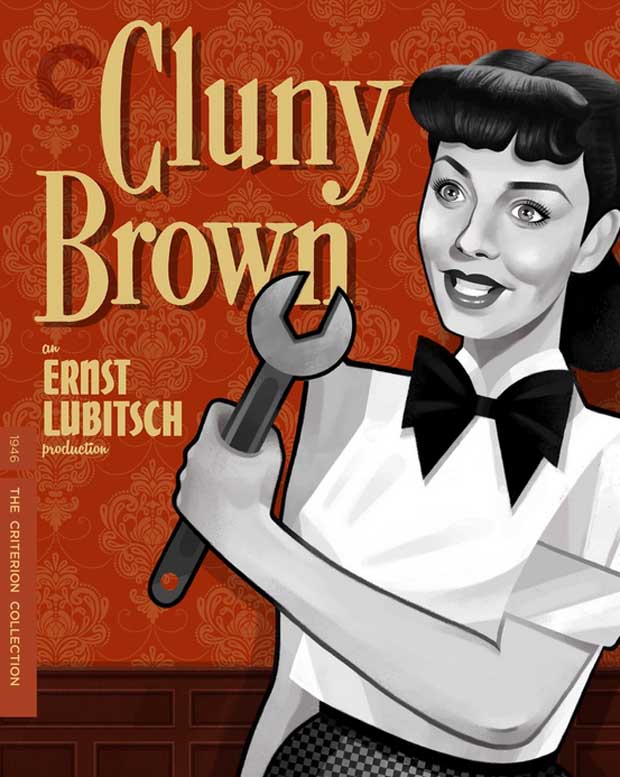 June 2019: More Ernst Lubitsch from Criterion. Features listed by Criterion at their website:
Special Features

New 4K digital restoration, with uncompressed monaural soundtrack on the Blu-ray
New conversation between film critics Molly Haskell and Farran Smith Nehme on unconventional female characters in Ernst Lubitsch's films
New video essay by film scholar Kristin Thompson
The Lubitsch Touch, an interview with film scholar Bernard Eisenschitz from 2004
Lux Radio Theatre adaptation of the film from 1947, featuring Olivia de Havilland and Charles Boyer
PLUS: An essay by novelist and essayist Siri Hustvedt
---
Kino Larber Blu-Ray sale
June 2019: Includes quite a few vintage titles, such as Metropolis, Steamboat Bill Jr, and various Fritz Lang silent films - ends June 16 - Kino Sale
---
Criterion coming back to streaming with "The Criterion Channel"
Jan 30, 2019: Filmstruck, the streaming partnership between TCM and Criterion, went offline last year, but Criterion is returning in April 2019 with a new streaming service offering discounts for early-bird subscribers. No idea yet on how much of their library of titles they'll be offering.
More info at Screen Crush
---
Coming from Criterion Feb 2019
To Sleep with Anger
Danny Glover in a 1990 film directed by Charles Burnett
The Criterion page on the Bluray release
---
New classic film releases from Twilight Time
The Twilight Time company has new HDs, available for pre-order on Jan 9th. Frequently the copy run for their titles are low and so the risk of a sell-out is possible (I bought a copy of their HD Those Magnificent Men in Their Flying Machines and years later it goes for $150+ on ebay due to the scarcity.)
For pre-order:
Beat the Devil - they list this as a 1080P HD release, which should make it superior to the flood of badly transferred low res versions that have been banging around since the days of VHS tape. John Huston made this 1953 film on the fly in Italy with Bogart, Lollobrigida, Peter Lorre (and others) and the scripting shows it, but the dialogue is funny and the whole cast seems to be enjoying making an elaborate, extended practical joke dressed up as an adventure film. An ensemble of funny minor characters fill out the tale.
Untamed - 1955 adventure and romance film with Tyrone Power and Susan Hayward.
Yanks - 1979 drama with Richard Gere, Vanessa Redgrave, William Devane
---
Criterion His Girl Friday Bluray
Nov 2018: This is easily the cleanest print of the Howard Hawk's movie I've ever seen, with nice delicate light greys and smooth grain. In days of yore beat-up copies of His Girl Friday filled in the schedule on PBS stations and late night indy TV channels. Jumpy, ragged prints with terrible sound and extreme high contrast made the movie a bit of an endurance test in order to listen to Rosalind Russell and Cary Grant trade rapid-fire wise-cracks (many overlapping in the Hawksian style). The bizarre striped outfit Russell wears through the beginning of the movie used to merge into a moire pattern, but there's none of that on this Criterion disk (which also includes a second film, the 1931 The Front Page, which is the "straight" original version of His Girl Friday).
If you're unfamiliar, Russell plays Cary Grant's retired journalist ex-wife, dropping by his newspaper to tidy up some old business before she marries an insurance salesman played by Ralph Bellamy. Determined to win the woman back (and whether he wants her more for her journalistic talent or out of pure love it's hard to say) Grant's character commences to concoct an endless series of ruses to keep her involved with the newspaper, ultimately leading her to the death watch on a condemned cop-murderer at the city prison. This doesn't sound like the backdrop for a screwball comedy, but that's what it is, with many inside jokes: Cary Grant at one point mentions someone named Archibald Leach - - which happens to be Grant's birth name. At another point, in trying to identify what the insurance salesman looks like so a prostitute Grant is sending to stall him and keep him away from Russell, he simply says "he looks like that movie actor, Ralph Bellamy."
AMAZON: His Girl Friday (The Criterion Collection) [Blu-ray]
---
New Criterion releases coming:
Heaven Can Wait, 1943 - Dir. Ernst Lubitsch - Criterion Web Site Page - Aug 21, 2018
Memories of Underdevelopment, 1968 - Dir. Tomás Gutiérrez Alea -Criterion website page - Aug 28, 2018
Smithereens, 1982 - Dir. Susan Seidelman - Criterion Web Page - Aug 21, 2018
---
Coming new releases from Criterion: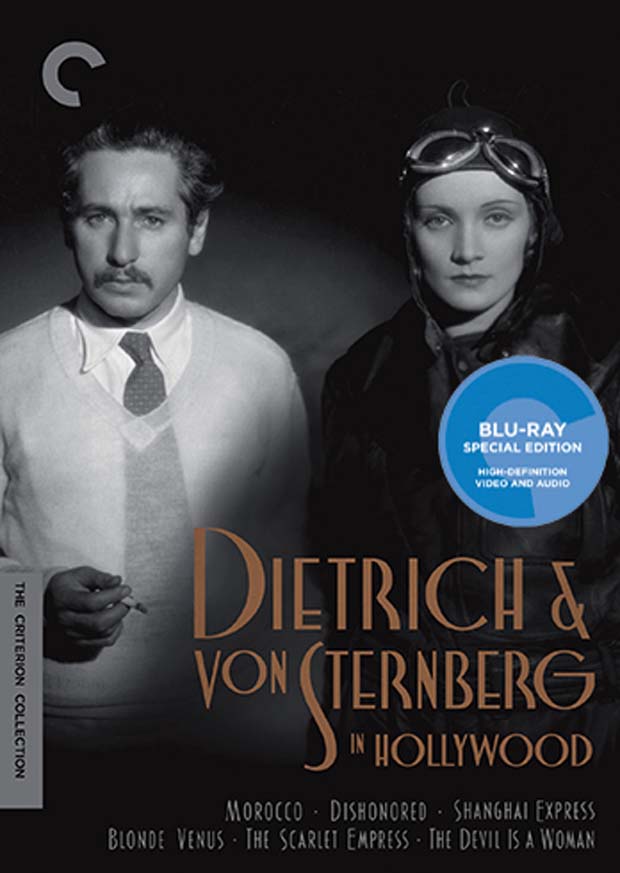 AMAZON Bluray: 6 Disc Set: Dietrich and von Sternberg in Hollywood : Morocco, Dishonored, Shanghai Express, Blonde Venus, The Scarlet Empress, The Devil Is a Woman - The Criterion Collection - July 3, 2018
AMAZON Bluray: A Matter of Life and Death 1946 - The Criterion Collection - Blu-ray - July 24, 2018
AMAZON Bluray: Dragon Inn 1967 - The Criterion Collection
---
Criterion March 2018 coming releases
Dec 15, 2017: Another batch of classic films are coming with the Criterion treatment, with some new titles announced today. [Hey, Criterion, how about a Criterion effort on Capra's Meet John Doe?]
Partial list:
The Passion of Joan of Arc - 1928 - Director Carl Dreyer

The Age of Innocence - 1993 - Director Martin Scorsese

King of Jazz - 1930- Director John Murray Anderson

An Actor's Revenge- 1963 - Director Kon Ichikawa - Releases Feb 20

Westfront 1918 - 1930- Director G.W. Pabst- releases Jan 30, 2018
The Criterion web site is here
---
The Man Who Died Twice - 1958
Rod Cameron and Vera Ralston
Amazon [KINO] The Man Who Died Twice
The Philadelphia Story - 1940
Diorected by George Cukor - Katherine Hepburn, Cary Grant, Jimmy Stewart
AMAZON [Criterion] The Philadelphia Story
Jabberwocky - 1977
Directed by Terry Gilliam
AMAZON [Criterion] Jabberwocky
Cop-Out 1967 (aka "stranger in the House")
James Mason and Geraldine Chaplin
AMAZON [KINO] Cop-Out - aka Stranger in the House
The High Commissioner 1968 (aka Nobody Runs Forever)
Rod Taylor, Christopher Plummer, Lilli Palmer
AMAZON [KINO] The High Commissioner - aka Nobody Runs Forever
Since You Went Away - 1944
Claudette Colbert, Jennifer Jones, Joseph Cotten, Shirley Temple, Lionel Barrymore, Robert Walker, Monty Woolley, Hattie McDaniel, Agnes Moorehead, Guy Madison,Keenan Wynn, Craig Stevens
AMAZON [KINO] Since You Went Away (Roadshow Edition) [Blu-ray]
Le Samourai - 1967
Directed by Jean-Pierre Melville
AMAZON [Criterion] Le samouraï
---
UPDATED DEC 2017
The Man Who Died Twice - 1958
Rod Cameron and Vera Ralston
Amazon [KINO] The Man Who Died Twice
The Philadelphia Story - 1940
Diorected by George Cukor - Katherine Hepburn, Cary Grant, Jimmy Stewart
AMAZON [Criterion] The Philadelphia Story
Le Samourai - 1967
Directed by Jean-Pierre Melville
AMAZON [Criterion] Le samouraï
Jabberwocky - 1977
Directed by Terry Gilliam
AMAZON [Criterion] Jabberwocky
Cop-Out 1967 (aka "stronger in the House")
James Mason and Geraldine Chaplin
AMAZON [KINO] Cop-Out - aka Stranger in the House
The High Commissioner 1968 (aka Nobody Runs Forever)
Rod Taylor, Christopher Plummer, Lilli Palmer
AMAZON [KINO] The High Commissioner - aka Nobody Runs Forever
Since You Went Away - 1944
Claudette Colbert, Jennifer Jones, Joseph Cotten, Shirley Temple, Lionel Barrymore, Robert Walker, Monty Woolley, Hattie McDaniel, Agnes Moorehead, Guy Madison,Keenan Wynn, Craig Stevens
AMAZON [KINO] Since You Went Away (Roadshow Edition) [Blu-ray]
---
2017 Releases
My Favorite Brunette [Blu-ray - Amazon]

Releases July 5, 2017
1947 - Bob Hope and Dorothy Lamour
Road to Rio [Blu-ray - Amazon]

Releases July 5, 2017
1947 - Bing Crosby, Bob Hope and Dorothy Lamour
Son of Paleface [Blu-ray - Amazon]

Releases August 29, 2017
1952 - Bob Hope and Jane Russell
The Lemon Drop Kid [Blu-ray - Amazon]

Releases July 5, 2017
1951 - Bob Hope and Jane Darwell
Topper [Blu-ray - Amazon]

Releases October 31, 2017
1937 - Cary Grant and Constance Bennett
Rebecca (The Criterion Collection) [Blu-ray - Amazon]

Releases September 5, 2017
1940 - Laurence Olivier, Joan Fontaine and George Sanders
Duel in the Sun (Roadshow Edition) [Blu-ray - Amazon]

Releaases August 15, 2017
1946 - Jennifer Jones, Gregory Peck, Joseph Cotten, Lionel Barrymore, Walter Huston, Lillian Gish and Herbert Marshall
One Million B.C. [Blu-ray - Amazon]

Releases October 17, 2017
1940 - Carole Landis, Lon Chaney Jr
Creeping Terror / Creep Behind The Camera [Blu-ray - Amazon]
-
Releases September 12, 2017
1964 - Vic Savage and Shannon O'Neil Shannon O'Neil
---
March 2017 Edition
Criterion
Mildred Pierce on Blu Ray - 4K digital restoration
Directed by Michael Curtiz. Released for home video Feb 21, 2017 - AMAZON
His Girl Friday - high-definition digital restoration. Package also includes 4K digital restoration of The Front Page (the 1931 predessosor to His Girl Friday)
Directed by Howard Hawks. Released to home video Jan 10, 2017 - Amazon
Coming from Criterion:
Ghost World - Blu Ray - Directed by Terry Zwigoff - Releasing May 30, 2017
Othello - Blu Ray - Directed by Orson Welles 1952 - Releasing May 23, 2017
Woman of the Year - Blu Ray - Directed by George Stevens. Releasing April 18, 2017
The Umbrellas of Cherbourg - Blu Ray - Directed by Jacques Demy. Releasing April 11, 2017
Blow-Up - Blu Ray - Directed by Michelangelo Antonioni. Rleasing March 28, 2017
Being There - Blu Ray - Directed by Hal Ashby. Releasing March 21, 2017
KINO
The General and Three Ages Remastered to Blu-ray - Buster Keaton. Released Feb 2017 - AMAZON
Deluge - Directed by Felix E. Feist - restoration from the original 35mm film elements on Blu Ray AMAZON
One Million Years B.C. - New 4K Restoration - Raquel Welch. Released February 10, 2017 - AMAZON
---
Warner Archive
Woman Against Woman - 1938 - Mary Astor, Herbert Marshall, Virginia Bruce - DVD AMAZON
-
Bad Day at Black Rock - 1955 - AMAZON
- Spencer Tracy, Lee Marvin on Blu Ray
The Valley of the Gwangi - 1969 - AMAZON
on Blu Ray
When Dinosaurs Ruled the Earth - 1970 - AMAZON
on Blu Ray
World Without End - 1956 - AMAZON
on Blu Ray
Finian's Rainbow - 1968 - AMAZON
on Blu Ray
The Beast from 20,000 Fathoms - 1953 - AMAZON
on Blu Ray
---
Original Page March 2017 | Updated April 11, 2018
---
Yesterday, Today, Tomorrow - My Life : Sophia Loren - Book
---
Try Amazon Prime 30-Day Free Trial
---
Brigitte Bardot: My Life in Fashion - 256 Pages - amazon
---
What's Recent
---
Amazon: Harlow in Hollywood: The Blonde Bombshell in the Glamour Capital, 1928-1937