Blonde Crazy - 1931
Blonde Crazy - Released November 14, 1931 - Directed by Roy Del Ruth
The film begins with the on screen title of: "The leading Hotel of a small mid-western city"
James Cagney is a smarmy bellhop constantly looking to run a minor con on someone, and he tries to do so on the new hotel employee played by Joan Blondell (she's a maid). But she's streetwise and can't be taken, and soon Cagney's cagey con-artist is upping his game to try and win her approval, and eventually the two become an enterprising con-artist team that travels higher into upper class society while specializing in stealing from other crooks (they target other crooks because the maid isn't going to tolerate stealing from the hoi polloi).
The title Blonde Crazy seems to be a play on two things: the phrase "gone crazy" and the obvious reference to pre-code era star Joan Blondell and her hair.
Cagney and Blondell are a good match because they're both sharp with their dialogue and fast, though Cagney's faster and sharper, which isn't usual with Blondell in a 1930's picture where she often leaves the male lead tagging along behind.
---
---
You will see Amazon links on this web site because I am an Amazon affiliate. I earn from qualifying purchases.
---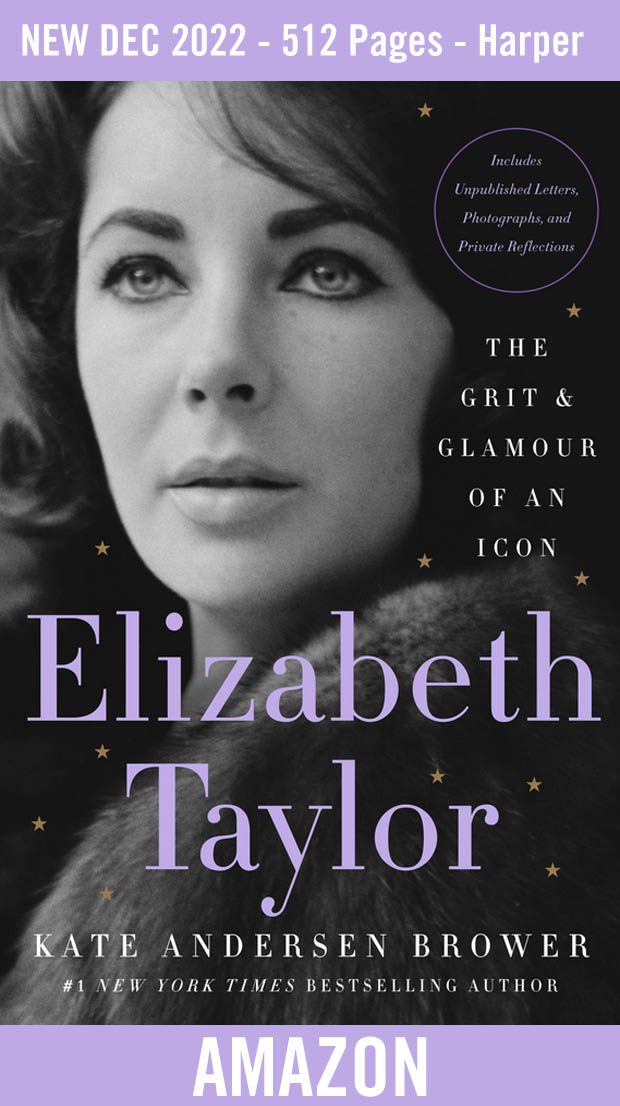 Elizabeth Taylor: The Grit & Glamour of an Icon - 512 Pages
"A dazzling portrait of an incredible woman. Elizabeth's life was more captivating than any film could ever be."— Demi Moore
"Brower's book takes the reader into the private world of the most famous celebrity of the 20th century. Elizabeth's heart, mind, and passion come vividly alive on each page. We see her as a woman who struggled and ultimately survived to rewrite the playbook on celebrity and power. I never wanted it to end!" — Brooke Shields
"Brower is quickly becoming a brand-name Washington writer because of her ability to deliver juicy tidbits and insider information while steering her books toward a mainstream audience without sacrificing historical credibility." — Christian Science Monitor on TEAM OF FIVE
Amazon Link to order Elizabeth Taylor: The Grit & Glamour of an Icon Hardcover
Audio Book version - Elizabeth Taylor: The Grit & Glamour of an Icon
[This is an affiliate Amazon link which may provide a commission earned for this site. If that happens, we'll probably buy an old movie on Blu Ray with the proceeds.]
---
What's Recent
---
---
---
Original Page December 2012 | Updated March 17, 2021