Bachelor Mother, 1939
Classic screwball comedy about a case of mistaken motherhood.
Ginger Rogers and David Niven in Garson Kanin's Bachelor Mother (the title of which is the 1939 Hollywood way of getting the term 'unwed mother' up on the marquee) is a screwball comedy in which department store clerk Ginger (her job seems to specialize in one particular skill, winding up Donald Duck figures at the toy counter) performs a reflexive act of kindness for a baby deposited on the stoop of a city orphanage. Once the child is in her arms, no one will believe that she's not the mother, especially David Niven (the son of the owner of the department store) and everyone is soon trying hard to make sure Ginger (over her protests) can keep "her" baby.
The story barrels along with a testy love story (between Ginger and Niven) into confusion over how to properly raise a baby, with modern, scientific methods getting satirized.
Also in the satire is Charles Coburn as Niven's wealthy father, patiently waiting for his son to get married and and start producing heirs. When he gets a look at Ginger's baby, there may be a ton of unexplained loose-ends about where the baby came from, but Coburn is dead certain he's the Grandfather.
---
Original Page October 2014
---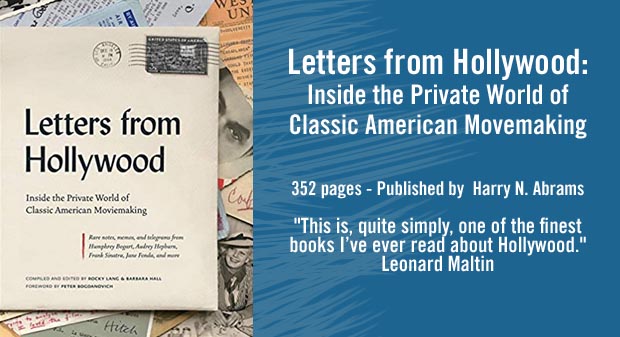 Letters from Hollywood: Inside the Private World of Classic American Movemaking
352 pages - Published by Harry N. Abrams
"This is, quite simply, one of the finest books I've ever read about Hollywood." Leonard Maltin
Reproduces in full color scores of entertaining and insightful pieces of correspondence from some of the most notable and talented film industry names of all time—from the silent era to the golden age, and up through the pre-email days of the 1970s. Annotated by the authors to provide backstories and further context. Greta Garbo, Alfred Hitchcock, Humphrey Bogart, Frank Sinatra, Katharine Hepburn, Marlon Brando, Elia Kazan, Cary Grant, Francis Ford Coppola, Tom Hanks, and Jane Fonda.
Letters from Hollywood: Inside the Private World of Classic American Movemaking
---
What's Recent
---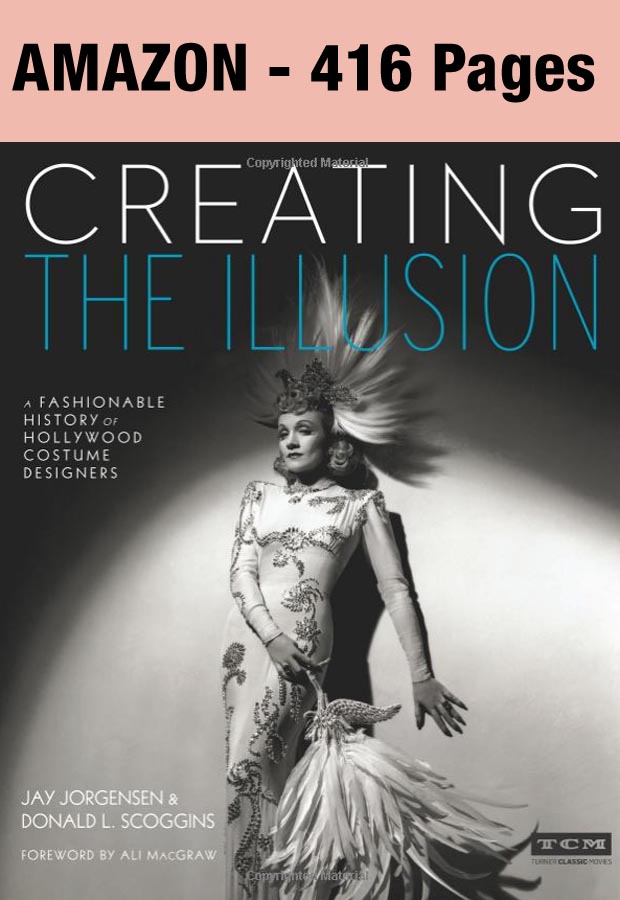 Creating the Illusion: A Fashionable History of Hollywood Costume Designers (Turner Classic Movies) - Amazon
---