Archive 542
April 12, 2023
---
Enter Santo - Blue Ray Box Set
Santo vs Evil Brain and El Santo vs Infernal Men
El Santo (Rodolfo Guzmán Huerta) is apprehensively lurking on a street when what looks like a pristine 1956 Cadillac Coup deVille pulls up, and out jump three men. They pursue El Santo who has run into a dead end alley and is obviously looking for a way to escape the clutches of these pursuers. The men, dressed rather snappy in late 1950s style with jackets and ties, pause and watch El Santo as he realizes there's no exit, and the the three prepare themselves to take on the bare-chested, masked wrestler: one man has a large length of chain, another a switchblade knife, and the last one pulls brass knuckles onto his fist. A battle ensues and El Santo fights bravely but is overcome... More about the two films in the Enter Santo Blu Ray set
---
When do zombie movies begin? World War I.
Story at Marine Corps Times
Zombie myths trace their roots back as far as ancient Greece, and they have a particular infamy in West African culture, but the first portrayal on the silver screen of the reanimated dead returning to wreak havoc may, in fact, have been in a French silent film about the horrors of World War I called J'Accuse (1919).
---
Unbelievable. Press kits from the 50s?! Posters going back seven decades??? They could sell each and every one of these to willing customers starting with yours truly. The world is run by the people who are the most incapable to run it. pic.twitter.com/qK88b0qxkC

— Greg Fantomas F. (@FantomasCinema) April 9, 2023
---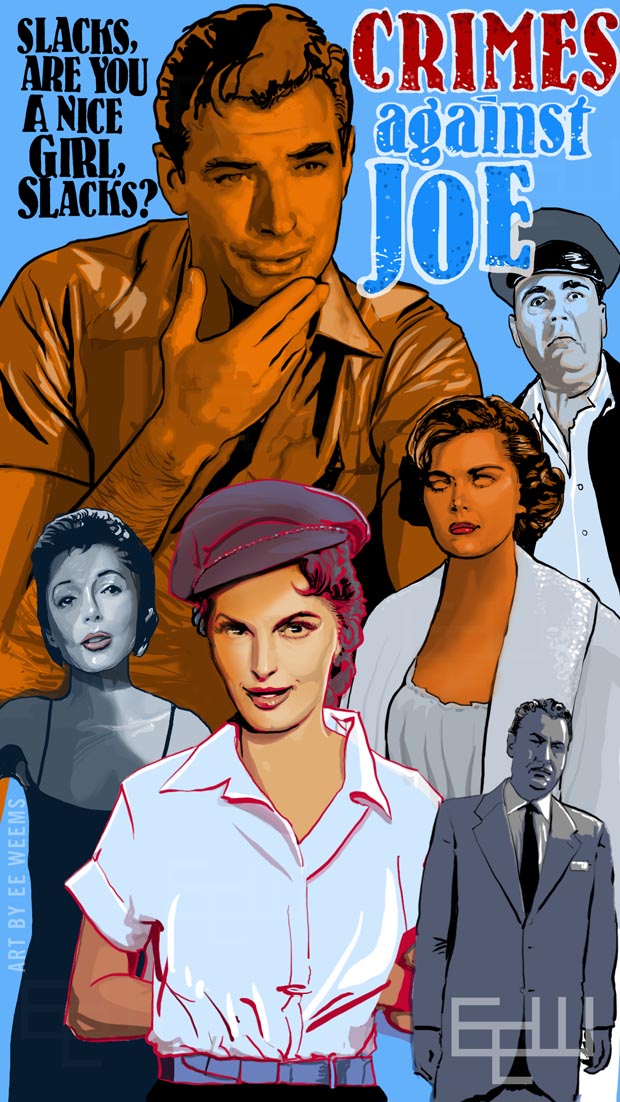 Crimes Against Joe - 1956. This low, low budget film shot in five days is marred by its rushed conditions of creation, but still retains some peculiar qualities. Review coming.
---
Review: Our Wife – 1941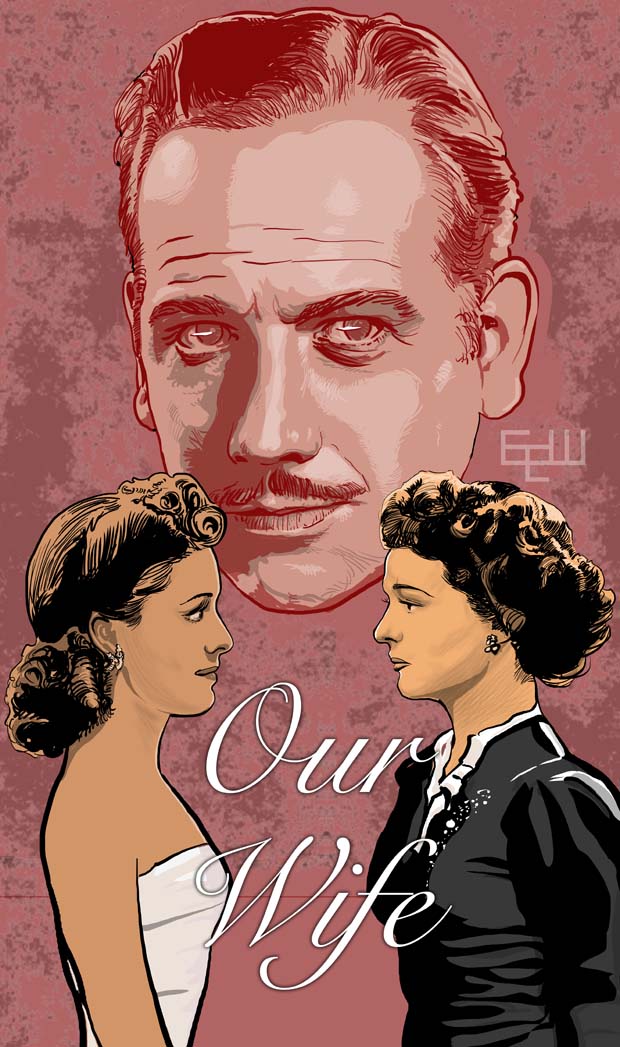 Melvyn Douglas and Ruth Hussey star in this romantic comedy that starts off as a tale of a drunken horn player on a sea cruise. The trip is meant to be his way to escape the end of marriage and impending divorce to what Hollywood in that era called a "gold-digger" (played by Ellen Drew). Aboard ship, he falls into the company of vacationing academics Charles Coburn, Jerry Marvin and Ruth Hussey, who reluctantly take charge of him as the horn player is dedicated to staying intoxicated 24/7 as he awaits his divorce being finalized (their first meeting is when he goes overboard and has to be rescued from the ocean).
More about Our Wife 1941
---
"If you're 40 years old and you've never had a failure, you've been deprived."

Happy Birthday, eternal Hollywood legend Gloria Swanson.

Photographed in the ruins of the Roxy Theatre, 14 October 1960. Photo by Eliot Elisofon for Life Magazine. pic.twitter.com/NmRuCXL8ca

— Dr Sabina Stent (@SabinaStent) March 27, 2023
---
TCM Celebrates the 100th Anniversary of Warner Bros. Studio
---
The 2023 Oscar "Goodie bags" include Botox, plots of land in Australia, three-day escape to the volcanic island of Ischia in Campania. – Tovima [Article in Greek]
This year's candidate goodie bags cost an even more outrageous sum than last year's, each of which was worth nearly $140,000. Not everyone gets to enjoy the freebies: only the 26 nominees in the acting and directing categories receive the goodie bags, which are not associated with the Oscars or the Academy
---
1930 all over again
All Quiet on the Western Front 2022 nominated for Best Picture Oscar
Like the 2022 version, the original 1930 release of All Quiet on the Western Front was also nominated for Best Picture.
Altogether, the 1930 film was nominated for four Academy Awards and won two, including Best Picture and Best Director for Lewis Milestone. Unfortunately, the original release of the film was cut, rec-cut, then re-cut many times some more until the first release 152 minute version simply didn't exist. Since 2006 there is a Library of Congress restoration which clocks at 133 minutes.
Best Picture nominations 2023
All Quiet on the Western Front
Avatar: The Way of Water
The Banshees of Inisherin
Elvis
Everything Everywhere All at Once
The Fabelmans
Tár
Top Gun: Maverick
Triangle of Sadness
Women Talking
---

---

---
---
What's Recent
---
---
---
Original Page October 26, 2022