Archive 540
ebruary 15, 2023
---
CBS 8 San Diego "Weathergirl" Raquel Welch
---
Raquel Welch has died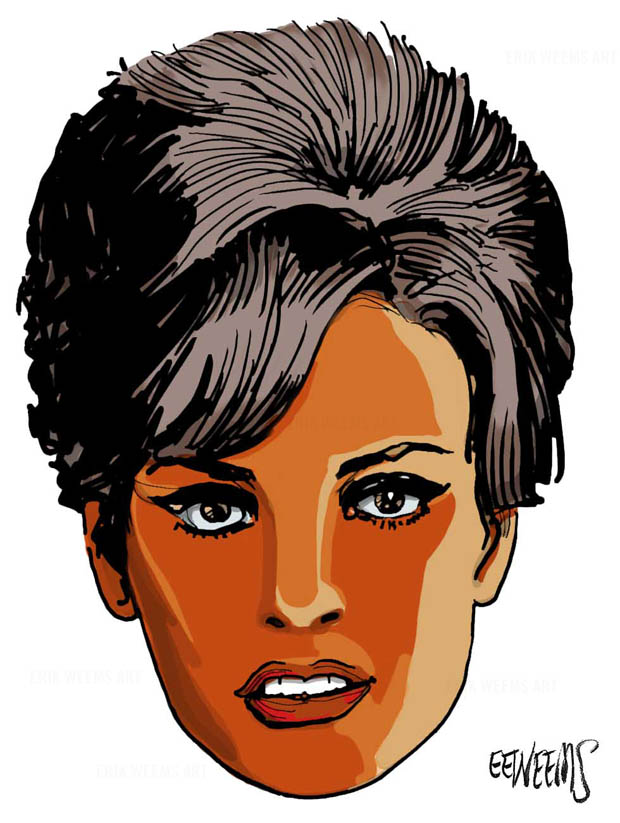 Raquel Welch 1940 – 2023
Raquel Welch was born on September 5, 1940, in Chicago, Illinois, as Jo Raquel Tejada. Her father was a Bolivian aeronautical engineer and she grew up in California. She took ballet lessons and began winning beauty contests at the age of 14.
More about Raquel Welch with obits
---
---
A 4K version of Seventh Seal is coming in April - Criterion Page
---
Kino just released a Blu Ray of RAW WIND IN EDEN, 1958 – Kino Lorber – With Esther Williams, Jeff Chandler, Rossana Podestà, Carlos Thompson, Rik Battaglia, Eduardo De Filippo. Directed by Richard Wilson
Also coming from Kino on February 28, 2023: SECRET OF THE INCAS with Charlton Heston, Robert Young, Thomas Mitchell, Nicole Maurey, Yma Sumac, Glenda Farrell, Michael Pate, Leon Askin, William Henry.Kino Page Secrets of the Incas
---
Love is News, 1937
Yes, Mabel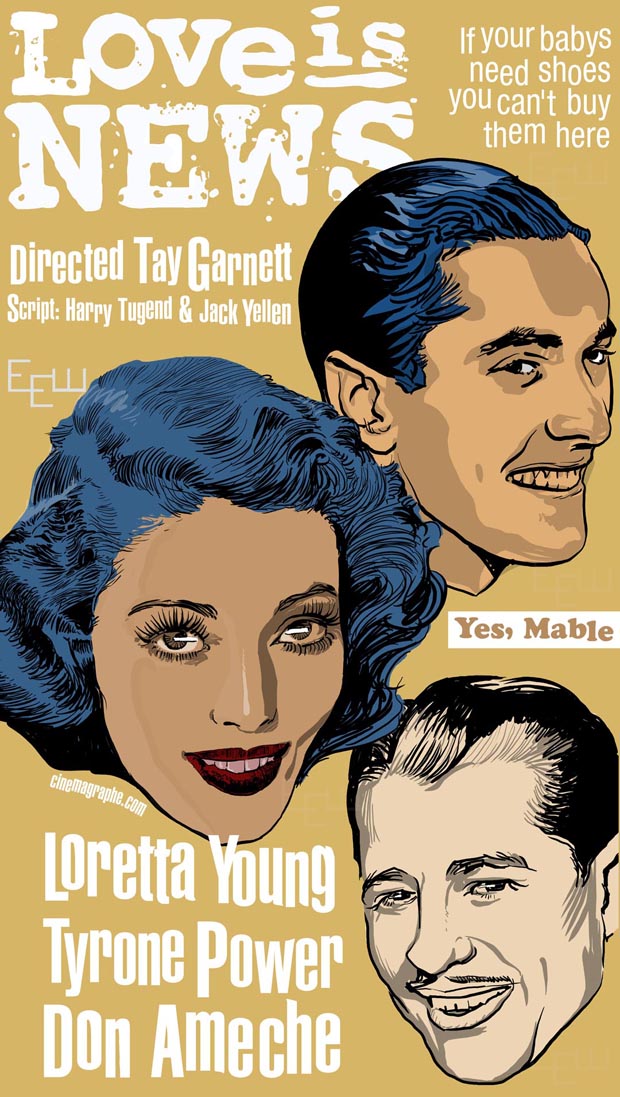 Loretta Young and Tyrone Power find love and attraction the screwball comedy way: they hate each other almost on sight and then spend copious amounts of energy trying to humiliate and torment one another until they've been thrown together so often that the cruelty segue ways into affection. More about Love is News
---
The 2023 Oscar announcements – MSN Hollywood Reporter
A complete list is published at Town and Country
Best Picture nominations 2023
All Quiet on the Western Front
Avatar: The Way of Water
The Banshees of Inisherin
Elvis
Everything Everywhere All at Once
The Fabelmans
Tár
Top Gun: Maverick
Triangle of Sadness
Women Talking
---
Exclusive: I just heard direct from the author, James Curtis, that Warners is doing a miniseries based on his fantabulous Buster Keaton bio, starring Rami Malek, a huge Buster fan. Rami is already working with a motion coach who prepped with him on his Freddie Mercury portrayal. pic.twitter.com/hpDQmHbrib

— Sister Celluloid, @sistercelluloid@mastodon.nz (@sistercelluloid) January 20, 2023
---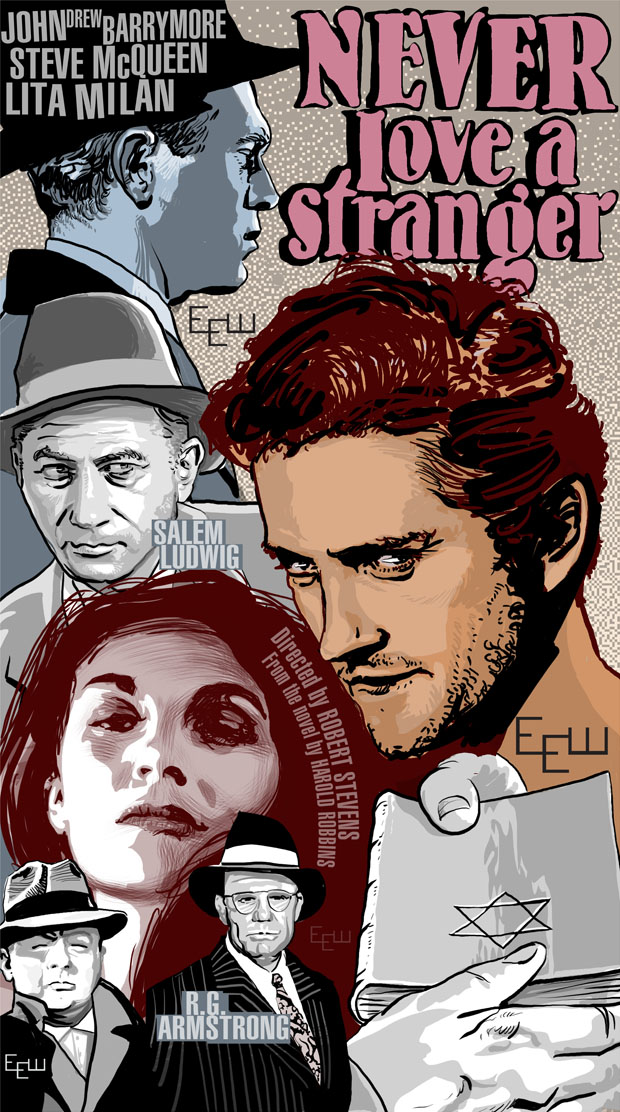 Never Love a Stranger 1958 – Featuring John Drew Barrymore, Lita Milan and Robert Bray
Steve McQueen and John Drew Barrymore as friends on the mean streets of New York City – More Never Love A Stranger 1958
---

---
You will see Amazon links on this web site because I am an Amazon affiliate. I earn from qualifying purchases.
---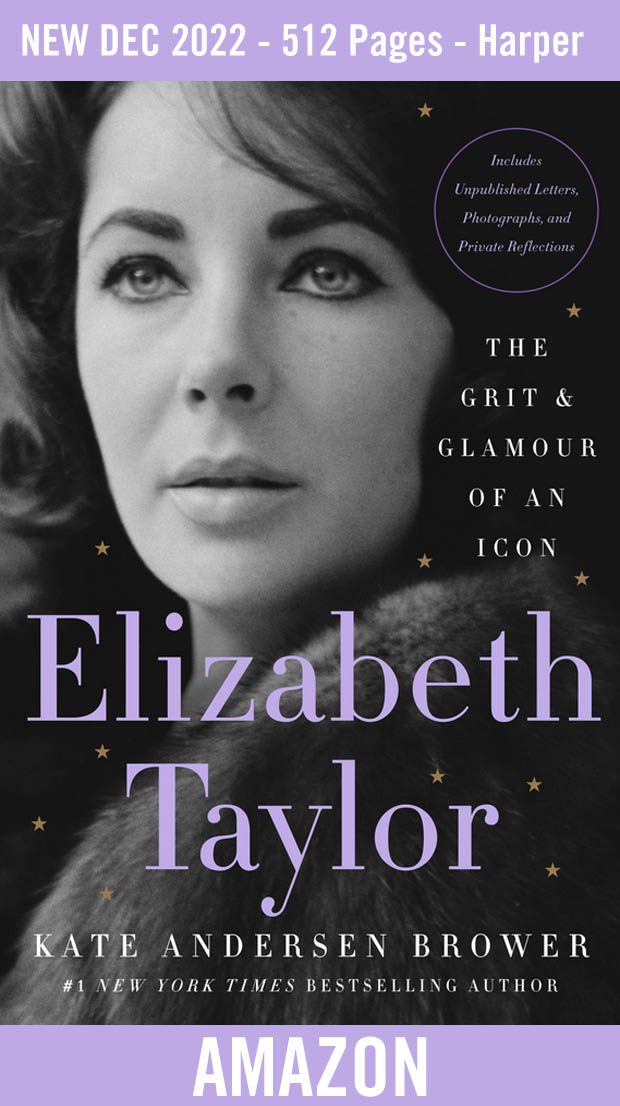 Elizabeth Taylor: The Grit & Glamour of an Icon - 512 Pages
"A dazzling portrait of an incredible woman. Elizabeth's life was more captivating than any film could ever be."— Demi Moore
"Brower's book takes the reader into the private world of the most famous celebrity of the 20th century. Elizabeth's heart, mind, and passion come vividly alive on each page. We see her as a woman who struggled and ultimately survived to rewrite the playbook on celebrity and power. I never wanted it to end!" — Brooke Shields
"Brower is quickly becoming a brand-name Washington writer because of her ability to deliver juicy tidbits and insider information while steering her books toward a mainstream audience without sacrificing historical credibility." — Christian Science Monitor on TEAM OF FIVE
Amazon Link to pre-order Elizabeth Taylor: The Grit & Glamour of an Icon Hardcover
Audio Book version - Elizabeth Taylor: The Grit & Glamour of an Icon
[This is an affiliate Amazon link which may provide a commission earned for this site. If that happens, we'll probably buy an old movie on Blu Ray with the proceeds.]
---
What's Recent
---
---
---
Original Page October 26, 2022