Archive 504
---
---
Louise Brooks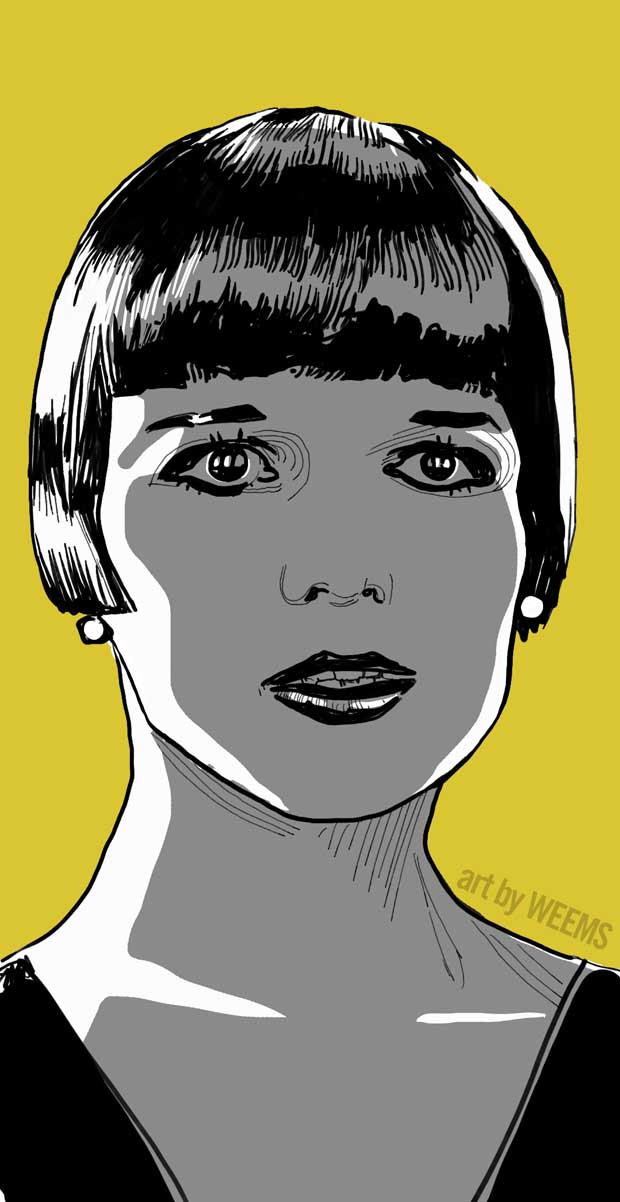 ---
---
Robot Monster – 1953
Robot Monster - released June 23, 1953. Directed by Phil Tucker
Legendary low-budget film (shot for a reported $16,000) which then grossed to over a million dollars in box office.
More on Robot Monster
AMAZON: Robot Monster
---
---
Fast Reviews:
Darkest Hour - 2017 - Gary Oldman as Prime Minister Winston Churchill facing off against the continued triumphs of Hitler over Europe and the spirit of appeasement (and surrender) haunting his own "war cabinet" as Britain searches for hope against the NAZI onslaught. Despite a great deal of the story moving forward through dialogue, a lot of tension is built up by director Joe Wright with the script being sometimes heroic and sometimes funny showing how hard it is to lead a country under threat.
Murder on the Orient Express - 2017 - A handsome and nicely visual tale that sandwiches in more than just one Agatha Christie story, but more or less sticks to the fundamentals of Inspector Poirot (Kenneth Branaugh) and Poirot's amazing moustache as they solve the murder of a thug (Johnny Depp) that had been annoying the other passengers (particularly Michelle Pfeiffer, Judi Dench, and Penelope Cruz). There are suspects galore on board the speeding train as it moves from Constantinople and into Europe. The only flaw I found was that the dialogue can't stay true to it's 1934 era and bounces like a time traveler into concerns and verbiage that is strictly 2017.
Bloodfather - 2016 - Mel Gibson as an ex-con tattoo artist working from a small trailer in the desert where he maintains a fragile world where he stays clean and sober. His missing teenage daughter suddenly comes back into his life with a host of gangsters hot on her trail, and the tale soon morphs into a desperate road trip where the two try to stay alive and to utilize friends and allies from out of the dad's violent past. Gibson and the daughter (Erin Moriarty) are good together, but director Jean-Francois Richet lets the story turn into an episodic and segmented series of gun fights which impinges a great deal on the emotional story that's underway.
Frankenstein - 1931 - The original monster movie that spawned a thousand imitators has a hard time getting going until Colin Clive (as Victor Frankenstein) gets onto the screen as a brilliant and arrogant unhinged doctor on the cusp of figuring out how to "create life" and thus "know what it feels like to be God." Clive and the monster (Boris Karloff) are the best things about this very linear and straightforward film (in this way much different from the 1935 sequel) which also features James Whale's frequently inventive direction. The restored high definition copy of the film not only lets us inspect Clive and Karloff's faces in detail, but betrays the sound stage environment of the production, with obvious muddied audio echoes and sometimes clearly seen matte painting layering on the walls.
AMAZON STREAMING or BUY: Darkest Hour
AMAZON STREAMING or BUY: Murder on the Orient Express
AMAZON STREAMING or BUY: Blood Father
AMAZON STREAMING or BUY: Frankenstein - 1931
---
Warner Archive is moving to Filmstruck
When I had to choose between either Filmstruck or Warner Archive last year, I went with Warner Archive. They have such a jumble of good and bad titles from all across the whole spectrum of Hollywood eras it appealed to me more than the obviously superior, but also "already seen" library of titles at Filmstruck. Now it looks like that anyone who followed this logical path to a decision will be rewarded:
(from Warners Feb 27, 2018) "We are excited to announce that we will be partnering with FilmStruck, an affiliated service, to deliver the most comprehensive and exclusive library of classic films available anywhere. Beginning February 26, FilmStruck will be your new home for streaming iconic Hollywood classics, art house, indie, foreign and cult films from Turner Classic Movies (TCM) in collaboration with the Criterion Collection.

After April 26, 2018, we will no longer support subscribers on the Warner Archive platform; however, all current subscriptions will be honored on FilmStruck.

Currently, you have an annual Warner Archive subscription. To provide you with the most consistent service, we have arranged for FilmStruck to honor your subscription through the remainder of your subscription period. With this package, you will have access to the same films you enjoyed from the Warner Archive, along with FilmStruck's constantly refreshed library of films."
There is already overlap between the two services (for example, Val Lewton films show up under both systems), but the coming combination in April looks like a real evolution in classic moviedom streaming possibilities.
---
Borzage's Moonrise
Criterion has Moonrise releasing on Blu-ray disk on May 8, 2018.
AMAZON - Moonrise (The Criterion Collection) [Blu-ray]
---
Tramp Tramp Tramp - 1926
Tramp Tramp Tramp - Released March 21, 1926 - Directed by Harry Edwards
Harry Langdon (as Harry Logan) is caught up in a cross country walking race, hoping to win the grand prize of $25,000 in order to save his father's deep-in-debt business. Joan Crawford (as Betty Burton) represents her family's shoe business which is sponsoring the race.
More - Tramp, Tramp, Tramp 1926
---
Robby the Robot
The robot star of the 1956 film Forbidden Planet sold for a record setting $5.38 million at a Bonhams Auction in November. This makes Robby the #1 costliest movie prop, topping a sale of Marilyn Monroe's Seven Year Itch dress which sold for $4.6 million (also with Bonhams) in June 2011.
---

---

---
Starring Miss Barbara Stanwyck [Illustrated with 310 Photographs] - amazon.com
---
Sophia Loren: A Life in Pictures - 192 Pages - Amazon.com
---
---
What's Recent
---
---