Veronica Lake
Veronica Lake, born Constance Frances Marie Ockelman on November 14, 1922, in Brooklyn, New York. Died on July 7, 1973, Burlington, Vermont
"It was easy to get used to having a name that wasn't mine and had a better sound. The Veronica was supposed to stand for what was classic in my features and the Lake was supposed to suggest the coolness you got when you looked at them. So things got put together. I went down the assembly line. Dressed by Edith Head. Faced by Wally Westmore. Singing voice dubbed by Martha Mears... when the hair was over one eye, I became someone else... I personally have no existence..."
Quoted in the book The Star Machine by Jeanine Basinger, Knopf, published 2007, originally from "I, Veronica Lake: Constance Ockelman, late of Brooklyn, Tells how she became Hollywood's Cyclops Cinderella." Life Magaine, May 17, 1943.
---
---
---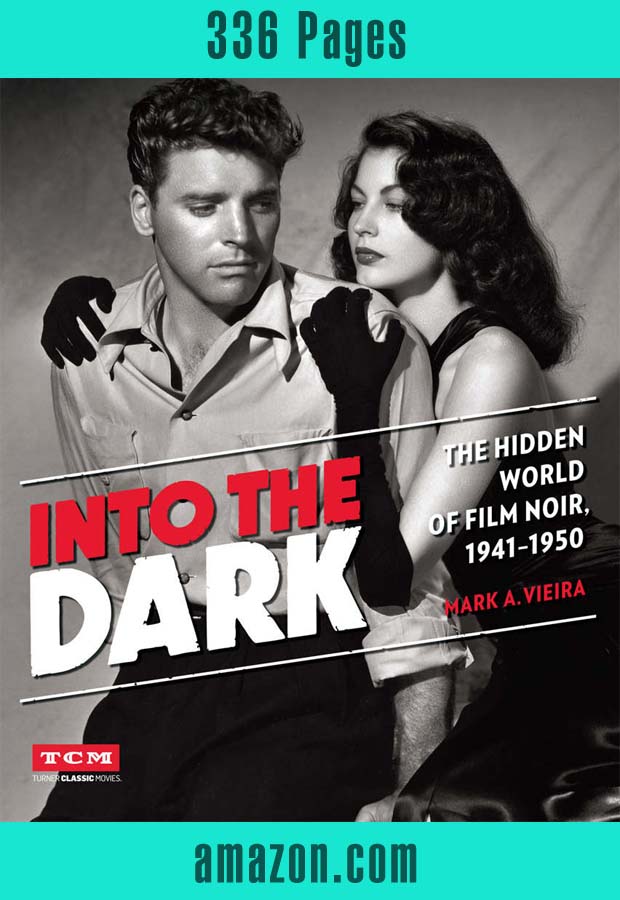 Into the Dark - The Hidden World of Film Noir 1941-1950 -amazon.com
---
Original Page March 24, 2014
---
AMAZON: Boris Karloff: A Gentleman's Life - 356 Page Biography
---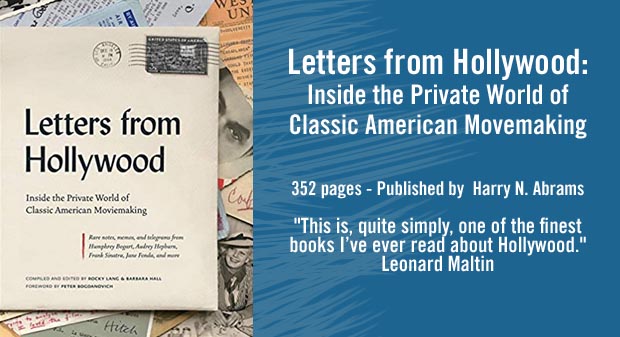 Letters from Hollywood: Inside the Private World of Classic American Movemaking
352 pages - Published by Harry N. Abrams
"This is, quite simply, one of the finest books I've ever read about Hollywood." Leonard Maltin
Reproduces in full color scores of entertaining and insightful pieces of correspondence from some of the most notable and talented film industry names of all time—from the silent era to the golden age, and up through the pre-email days of the 1970s. Annotated by the authors to provide backstories and further context. Greta Garbo, Alfred Hitchcock, Humphrey Bogart, Frank Sinatra, Katharine Hepburn, Marlon Brando, Elia Kazan, Cary Grant, Francis Ford Coppola, Tom Hanks, and Jane Fonda.
Letters from Hollywood: Inside the Private World of Classic American Movemaking
---
What's Recent
---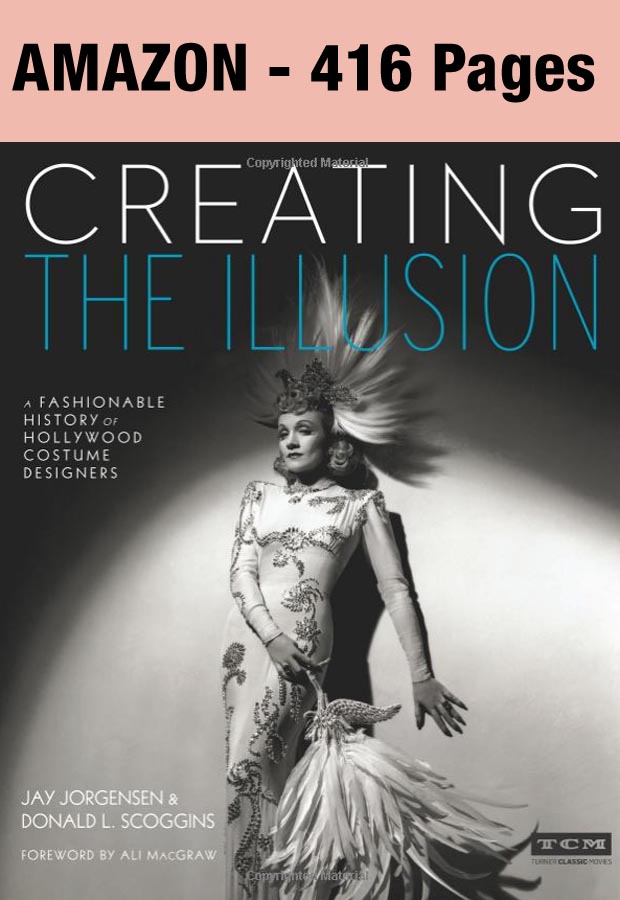 Creating the Illusion: A Fashionable History of Hollywood Costume Designers (Turner Classic Movies) - Amazon
---