Van Helsing - 2004
---
---
Van Helsing - Released May 7, 2004. Directed by Stephen Sommers
Amid the first rate action sequences, stunt-work, opulent scenery, costuming and massive use of (circa 2004) CGI, director and writer Stephen Sommers seems to be trying to capitalize and evolve his style from the 1999 The Mummy, which was a very successful part-monster movie with a big dose of humor and Indiana Jones-style action.
Van Helsing is certainly a lot of fun for monster movie aficionados, but it is so stuffed with side-trips through the pantheon of old horror films that the story in Van Helsing is more of a map through a theme park instead of a cogent tale of how our lead character Van Helsing must protect and save Anna Valerious (Kate Beckinsale) from the mad-plans of diabolical Count Dracula (Richard Roxburgh).
Jackman and Beckinsale are not a problem, and are quite enjoyable in these roles, as is the rest of the cast. When they are given some dialogue and moments in between the onslaught of CGI to chat with each other and establish motivations, for a more-forgiving audience, the movie has a lot of charm. But Van Helsing is plagued at times with a pacing right out of a video game, and as wildly inventive as the visuals often are, it's just not a substitute for quality in this simple but overly-stretched story.
The eye candy is fantastic and apparently meant to be the main draw for the movie, and there are many nice moments that pop up over and over, such as Shuler Hensley's Frankenstein Monster with a throbbing, glowing psychedelic heart/motor. The sequence of the Wolfman fighting Dracula (who turns into a monstrous flying bat) is something right out of the old Universal monster round-ups of the 1940s, but staged in a way in Van Helsing that was impossible then.
Where Sommers' earlier film The Mummy had quirky personalities for the main cast and room for them to do bits of character-establishing business, Beckinsale and Jackman are carved from a grim-avenger template and aren't allowed to to be as human, though they do go into their battle sequences well-equipped with quips. They look great as they try to defeat various monsters with hand-to-hand combat and steam-punk style weapons, but it all gets a bit repetitive and Van Helsing would have been better served with ten minutes more of well-done dialogue writing and ten minutes less of CGI.
A wonderful, but bad, movie.
---
---
Original Page June 19, 2017
---
AMAZON: Boris Karloff: A Gentleman's Life - 356 Page Biography
---
Starring Miss Barbara Stanwyck [Illustrated with 310 Photographs] - amazon.com
---
Sophia Loren: A Life in Pictures - 192 Pages - Amazon.com
---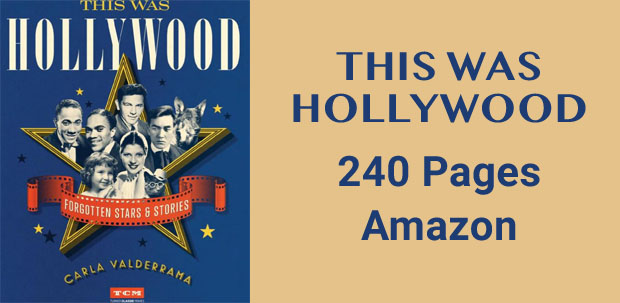 From former screen legends who have faded into obscurity to new revelations about the biggest movie stars, Valderrama unearths the most fascinating little-known tales from the birth of Hollywood through its Golden Age.
This Was Hollywood: Forgotten Stars and Stories (Turner Classic Movies)
---
What's Recent
---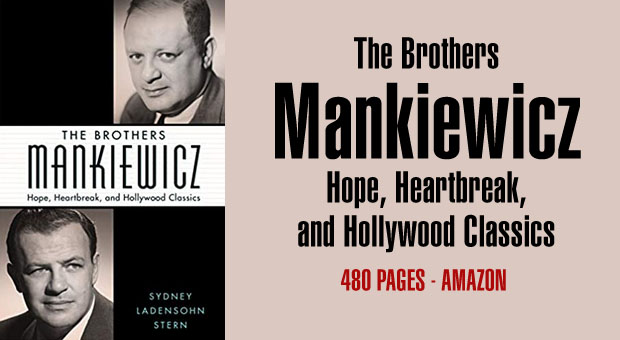 Winner of the 2020 Peter C. Rollins Book Award
Longlisted for the 2020 Moving Image Book Award by the Kraszna-Krausz Foundation
Named a 2019 Richard Wall Memorial Award Finalist by the Theatre Library Association
The Brothers Mankiewicz: Hope, Heartbreak, and Hollywood Classics (Hollywood Legends Series)