Torchy Gets Her Man - 1938
Torchy Gets Her Man - Released November 12, 1938. Directed by William Beaudine
Reporter Torchy (Glenda Farrell) isn't spending any time with her boyfriend (policeman Steve McBride, played by Barton MacLane) because he is on a secret mission working with the Secret Service hunting a counterfeiting ring making phony $100 dollar bills. The only problem is, the "Secret Service" agent he is coordinating with is actually part of a hoax perpetrated by the counterfeiting operation itself. In fact, it has fooled Steve and is using him to pass their fake money in exchange for the real thing at a race track.
Torchy snoops around, and with the aid of policeman pal Gahagan (Tom Kennedy) she starts to figure out what is really going on. She also learns about Gahagan's personal system for horse track betting (he is on vacation and is spending the week at the track) and the idiosyncratic method he uses, which contains a strange mathematical system in which 6x6=37, is making him rich against all odds.
The fifth film in the Torchy Blane series contains a lot of humor, punning and Glenda Farrell's unique style of wise-cracking. Though the "mystery" of what is happening between the counterfeiting gang and the race track isn't a mystery at all, Torchy goes through her paces of sorting out the facts faster than the police, and the character's brassy courage and determined nature is a large part of the appeal here . A German Shepherd named "Blitzen" is her partner for part of the film.
---
Original Page July 2013
---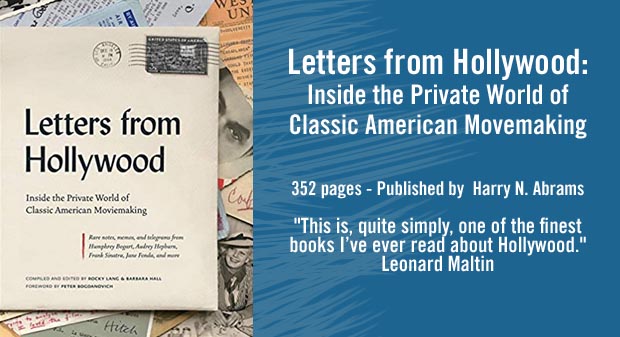 Letters from Hollywood: Inside the Private World of Classic American Movemaking
352 pages - Published by Harry N. Abrams
"This is, quite simply, one of the finest books I've ever read about Hollywood." Leonard Maltin
Reproduces in full color scores of entertaining and insightful pieces of correspondence from some of the most notable and talented film industry names of all time—from the silent era to the golden age, and up through the pre-email days of the 1970s. Annotated by the authors to provide backstories and further context. Greta Garbo, Alfred Hitchcock, Humphrey Bogart, Frank Sinatra, Katharine Hepburn, Marlon Brando, Elia Kazan, Cary Grant, Francis Ford Coppola, Tom Hanks, and Jane Fonda.
Letters from Hollywood: Inside the Private World of Classic American Movemaking
---
What's Recent
---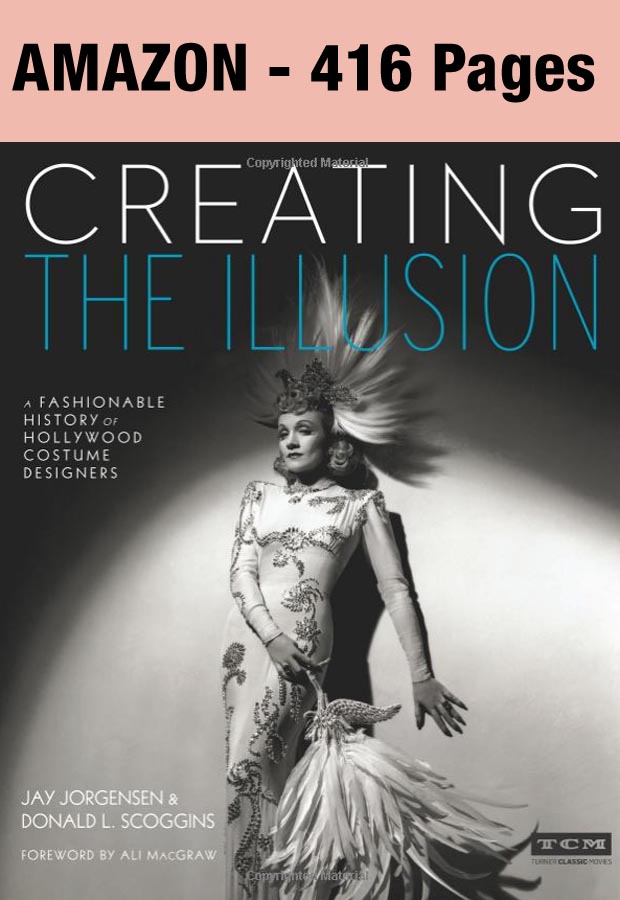 Creating the Illusion: A Fashionable History of Hollywood Costume Designers (Turner Classic Movies) - Amazon
---