To Catch A Thief - 1955
To Catch A Thief - Released Aug 3, 1955. Directed by Alfred Hitchcock
Hitchcock takes it easy on Cary Grant (as John Robie) in this film, though Grant gets chased by an airplane (like in North by Northwest) and he has to deal with tricky females (as in Suspicion and Notorious). In this case, though, the 'tricky female' is Grace Kelly, so the chase is stylish and peppered with light comedy moments while the characters are surrounded by scenic views of the French Riviera, Monaco and other locales along the Mediterranean coast.
There is a secondary troublesome female (Brigitte Auber) and there's Grace Kelly's character's mother (Jessie Royce Landis) on hand (and she has the best dialogue in this script by John Michael Hayes). But whether they're on Cary's side or not, they all adore him.
The real trouble afoot is finding the unknown cat-burgler who is pretending to be Cary, stealing jewels along the coast, and a very British insurance adjuster (played by John Williams) who is trying to put a stop to the red ink on his companies's ledger. Williams' plays possibly the most daring and ethically-flexible insurance adjuster in the history of film, quite different from Eddie Robinson's taciturn insurance adjuster (with a clue-finding stomach) from Double Indemnity.
Halfway a visual vacation on the Mediterranean, and also a (sometimes) tense game of cat-and-mouse, Hitchcock presents a lighter but visually rich tale from his oeuvre, in color with an excellent pairing of two of the biggest stars from the 1950s.
---
Original Page July 2016
---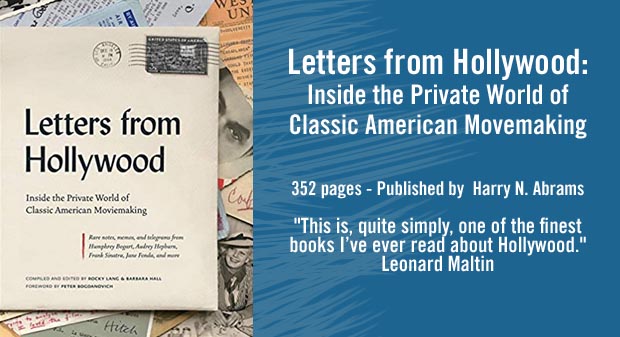 Letters from Hollywood: Inside the Private World of Classic American Movemaking
352 pages - Published by Harry N. Abrams
"This is, quite simply, one of the finest books I've ever read about Hollywood." Leonard Maltin
Reproduces in full color scores of entertaining and insightful pieces of correspondence from some of the most notable and talented film industry names of all time—from the silent era to the golden age, and up through the pre-email days of the 1970s. Annotated by the authors to provide backstories and further context. Greta Garbo, Alfred Hitchcock, Humphrey Bogart, Frank Sinatra, Katharine Hepburn, Marlon Brando, Elia Kazan, Cary Grant, Francis Ford Coppola, Tom Hanks, and Jane Fonda.
Letters from Hollywood: Inside the Private World of Classic American Movemaking
---
What's Recent
---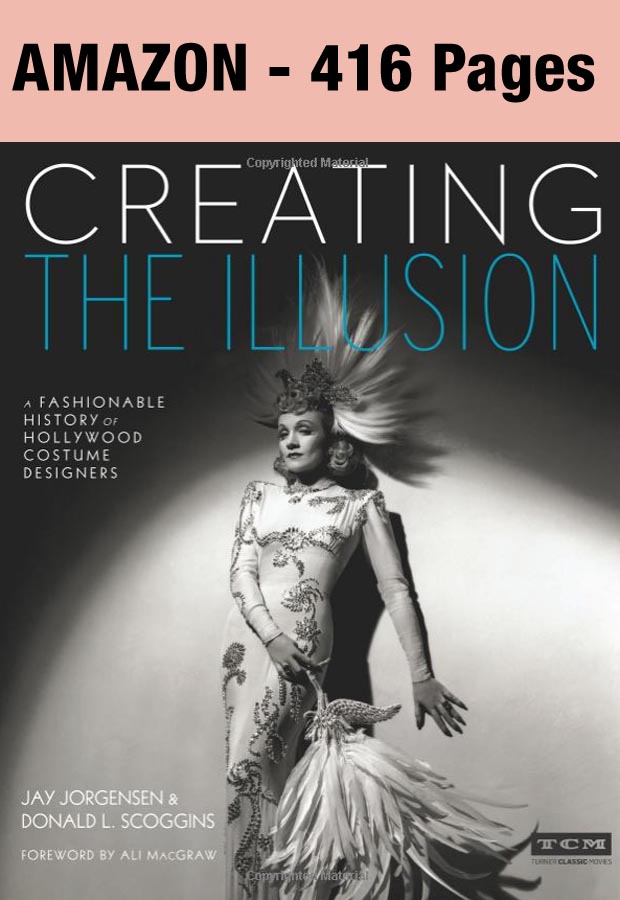 Creating the Illusion: A Fashionable History of Hollywood Costume Designers (Turner Classic Movies) - Amazon
---