The Twonky - 1953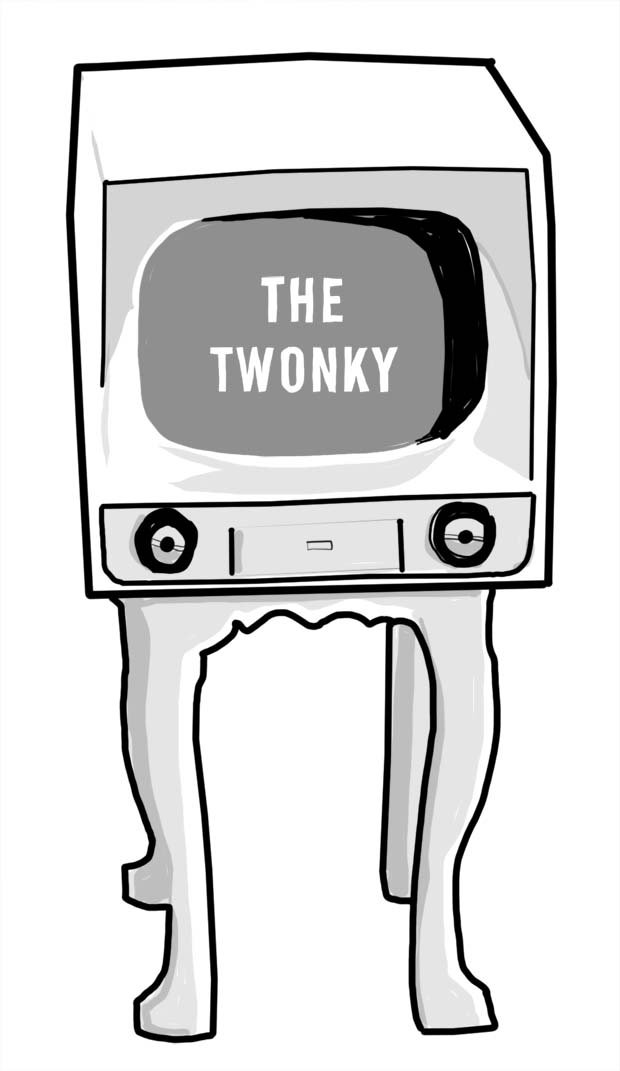 The Twonky - Released June 10, 1953. Directed by Arch Oboler
A living television set takes over the life of a University Professor (Hans Conried) when his wife leaves on a trip and he is left alone to care for himself, which never exactly happens as the TV takes over these duties and increasingly consumes the decisions and actions of the frightened man.
Laced with a lot of humor and a Twilight Zone sense of unreality, The Twonky is a very early jab at describing the totalitarian results from lighted electronic devices (the TV set in The Twonky marches about listening to martial music, generates money when needed, fights away distracting people from the professor's life, and believes itself entitled to rule everything within its reach). A low budget and a lack of cinematic structure hurts the film, but Hans Conried and the rest of the cast (including William Lynn, Janet Warren and Gloria Blondell) make it work (usually) well with their funny character portraits. The writing is the high point of this film, and though it is sometimes like a comedy sketch that goes on a bit too long, there is an actual horror and sci-fi mentality down among the words about a future in which technology runs amok.
---
Page Nov 2017
---
You will see Amazon links on this web site because I am an Amazon affiliate. I earn from qualifying purchases.
---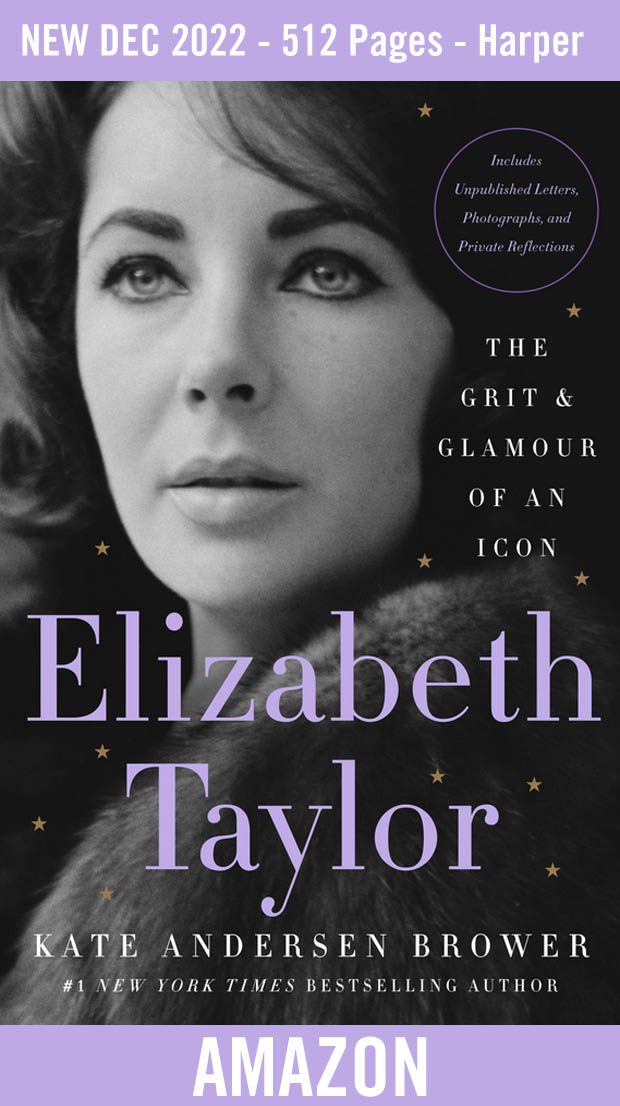 Elizabeth Taylor: The Grit & Glamour of an Icon - 512 Pages
"A dazzling portrait of an incredible woman. Elizabeth's life was more captivating than any film could ever be."— Demi Moore
"Brower's book takes the reader into the private world of the most famous celebrity of the 20th century. Elizabeth's heart, mind, and passion come vividly alive on each page. We see her as a woman who struggled and ultimately survived to rewrite the playbook on celebrity and power. I never wanted it to end!" — Brooke Shields
"Brower is quickly becoming a brand-name Washington writer because of her ability to deliver juicy tidbits and insider information while steering her books toward a mainstream audience without sacrificing historical credibility." — Christian Science Monitor on TEAM OF FIVE
Amazon Link to pre-order Elizabeth Taylor: The Grit & Glamour of an Icon Hardcover
Audio Book version - Elizabeth Taylor: The Grit & Glamour of an Icon
[This is an affiliate Amazon link which may provide a commission earned for this site. If that happens, we'll probably buy an old movie on Blu Ray with the proceeds.]
---
What's Recent
---
---