The Twonky - 1953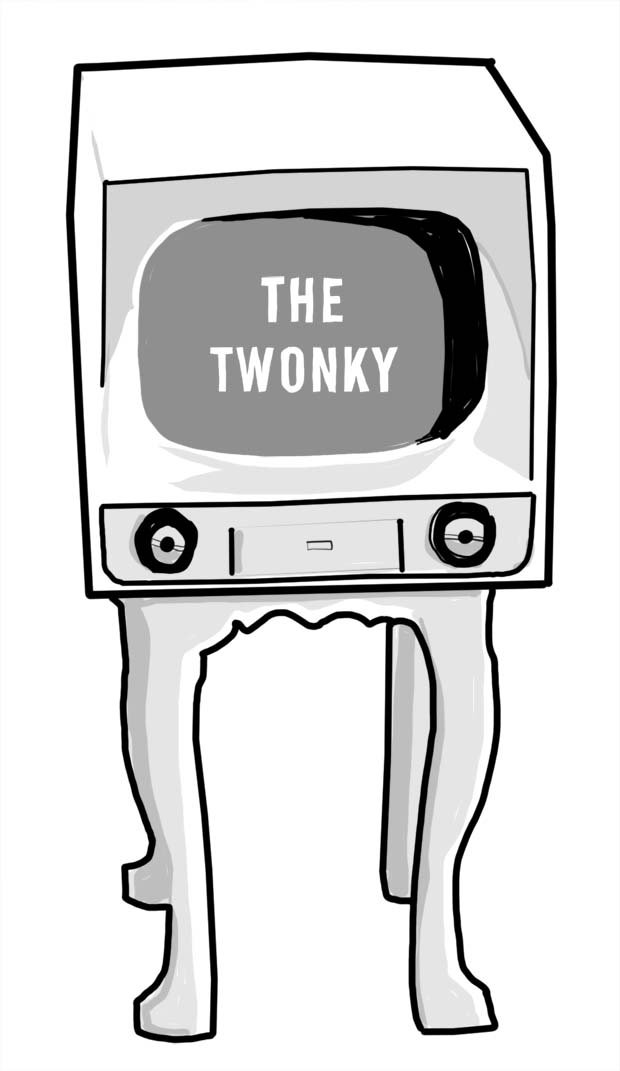 The Twonky - Released June 10, 1953. Directed by Arch Oboler
A living television set takes over the life of a University Professor (Hans Conried) when his wife leaves on a trip and he is left alone to care for himself, which never exactly happens as the TV takes over these duties and increasingly consumes the decisions and actions of the frightened man.
Laced with a lot of humor and a Twilight Zone sense of unreality, The Twonky is a very early jab at describing the totalitarian results from lighted electronic devices (the TV set in The Twonky marches about listening to martial music, generates money when needed, fights away distracting people from the professor's life, and believes itself entitled to rule everything within its reach). A low budget and a lack of cinematic structure hurts the film, but Hans Conried and the rest of the cast (including William Lynn, Janet Warren and Gloria Blondell) make it work (usually) well with their funny character portraits. The writing is the high point of this film, and though it is sometimes like a comedy sketch that goes on a bit too long, there is an actual horror and sci-fi mentality down among the words about a future in which technology runs amok.
---
Page Nov 2017
---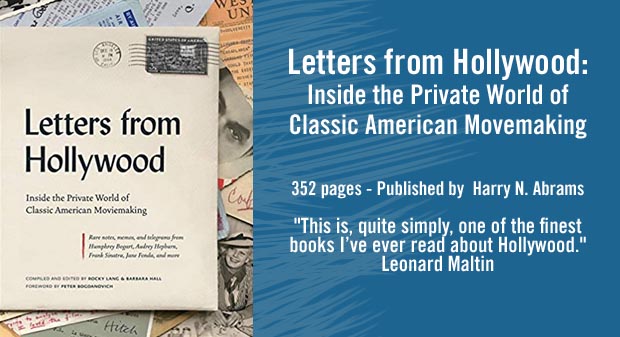 Letters from Hollywood: Inside the Private World of Classic American Movemaking
352 pages - Published by Harry N. Abrams
"This is, quite simply, one of the finest books I've ever read about Hollywood." Leonard Maltin
Reproduces in full color scores of entertaining and insightful pieces of correspondence from some of the most notable and talented film industry names of all time—from the silent era to the golden age, and up through the pre-email days of the 1970s. Annotated by the authors to provide backstories and further context. Greta Garbo, Alfred Hitchcock, Humphrey Bogart, Frank Sinatra, Katharine Hepburn, Marlon Brando, Elia Kazan, Cary Grant, Francis Ford Coppola, Tom Hanks, and Jane Fonda.
Letters from Hollywood: Inside the Private World of Classic American Movemaking
---
What's Recent
---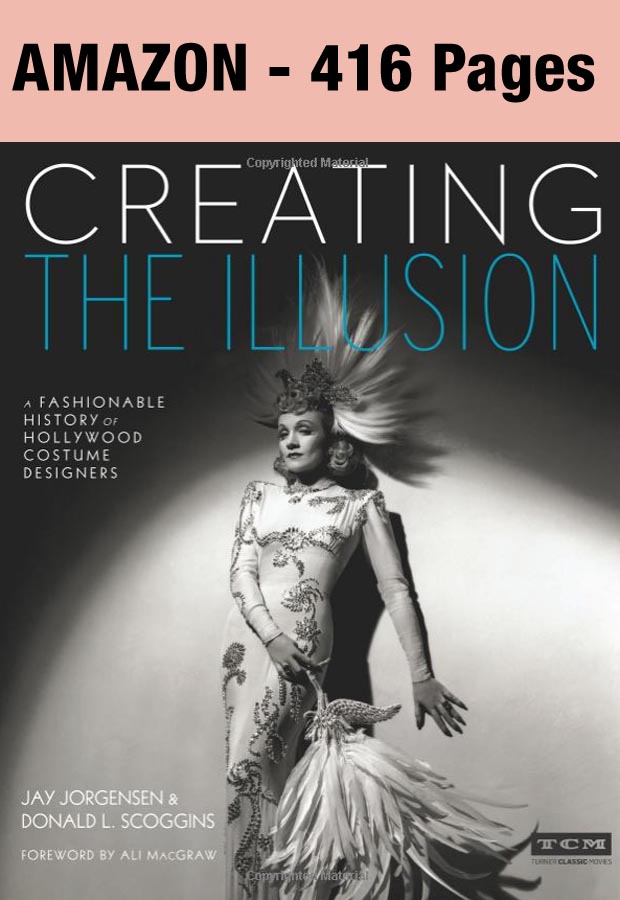 Creating the Illusion: A Fashionable History of Hollywood Costume Designers (Turner Classic Movies) - Amazon
---