The Naked Prey - 1965
Cornel Wilde stars in and directed this small scale (but still quite epic) movie about a colonial era English hunting party in Africa that casually insults a local tribe who then exact a horrible recompense for the bad behavior. Cornel Wilde is known only as "Man" in this mostly wordless story. He is a safari guide who cautions the Englishmen to be respectful and friendly, advice that is completely spurned. After the other members of the party are slain,"Man" is set free to dash for freedom while being hunted by a band of the tribe's best lion hunters. It is meant as only a simple "game" to finish off the last of the offending safari, but Wilde's 'Man' is a seasoned veteran of the land and resourceful, and he leads the group of lion-hunters on a massive cross-country chase with interactions with a variety of lethal wildlife, slave-raiders, warring tribal groups, and through an often desolate and foodless landscape. Categorized in a variety of ways in film literature, and usually considered the best of Wilde's personal film projects, The Naked Prey contains a paean to understanding, compassion and respect in between the brutality. There's not much dialogue, though we do get a slate of exuberant tribal songs and Wilde sort-of singing "little brown jug" accompanied by a young child (Bella Randles) he rescues from slavers who assault her village (and she in turn will rescue Man a bit later). There's nothing else like this film.
---
Page November 2018
---
You will see Amazon links on this web site because I am an Amazon affiliate. I earn from qualifying purchases.
---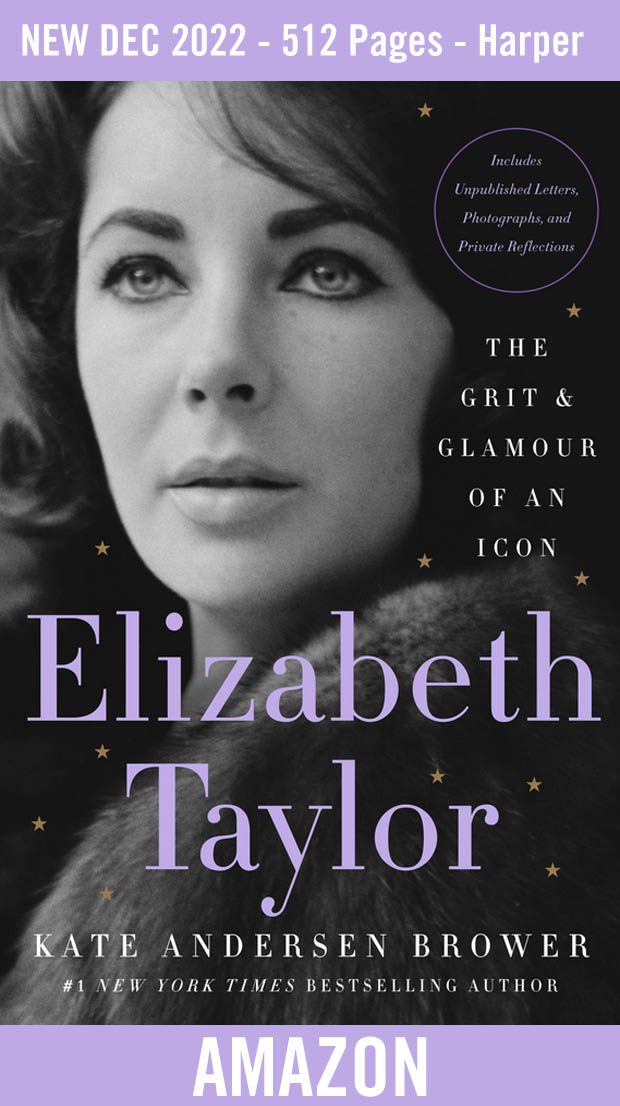 Elizabeth Taylor: The Grit & Glamour of an Icon - 512 Pages
"A dazzling portrait of an incredible woman. Elizabeth's life was more captivating than any film could ever be."— Demi Moore
"Brower's book takes the reader into the private world of the most famous celebrity of the 20th century. Elizabeth's heart, mind, and passion come vividly alive on each page. We see her as a woman who struggled and ultimately survived to rewrite the playbook on celebrity and power. I never wanted it to end!" — Brooke Shields
"Brower is quickly becoming a brand-name Washington writer because of her ability to deliver juicy tidbits and insider information while steering her books toward a mainstream audience without sacrificing historical credibility." — Christian Science Monitor on TEAM OF FIVE
Amazon Link to order Elizabeth Taylor: The Grit & Glamour of an Icon Hardcover
Audio Book version - Elizabeth Taylor: The Grit & Glamour of an Icon
[This is an affiliate Amazon link which may provide a commission earned for this site. If that happens, we'll probably buy an old movie on Blu Ray with the proceeds.]
---
What's Recent
---
---